ALTR Launches Blockchain-Based Cyber Security Platform for Enterprises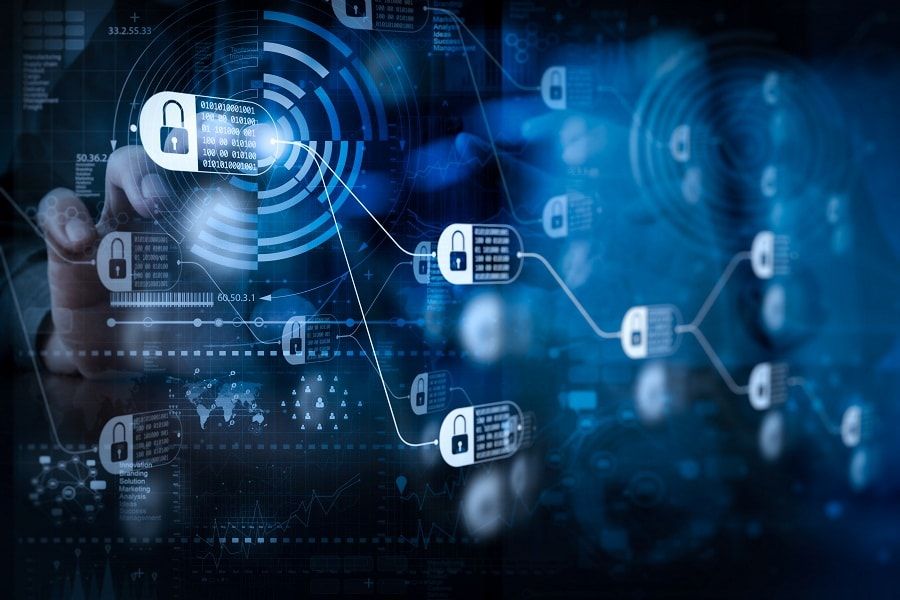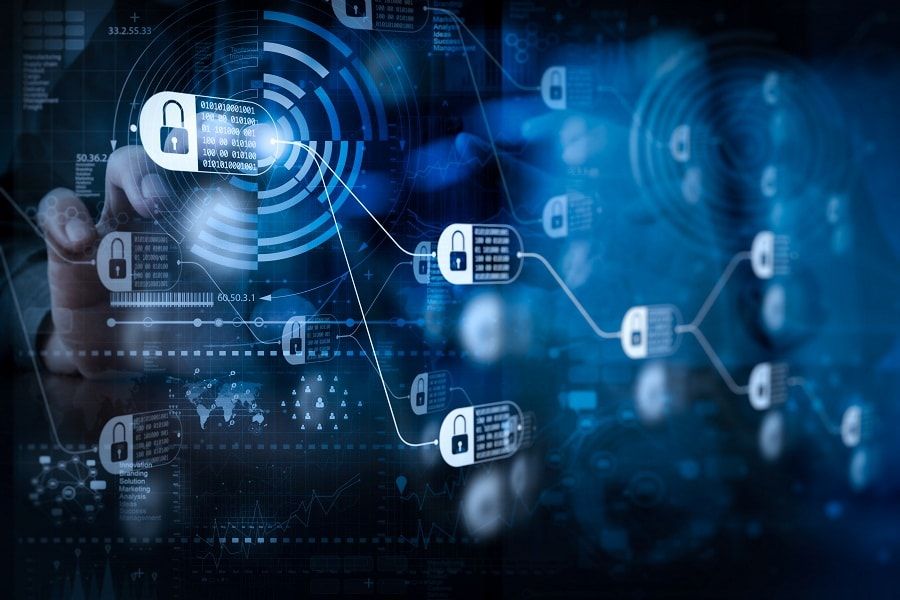 Startup backed by $15 million in funding emerges to redefine security standards for data monitoring, governance and protection against external threats and internal breaches
Austin, Texas: ALTR, the solution that offers blockchain technology for enterprise data security, recently emerged from stealth with $15 million in funding to support their software development to explore security benefits of blockchain. The new ALTR platform is built on ALTRchain, the enterprise-grade blockchain technology for ultra-secure data access and storage, where organizations can use the platform for monitoring, accessing and storing critical information, restoring digital trust to organizations with a simple-to-deploy and easy for both technical and non-technical business stakeholders to use the platform.
The funding for ALTR comes from institutional and private sources in the cyber security, IT, and financial services industries, including participation by angel John Stafford III, current CEO of Ronin Capital. The funds will be used to extend the reach of the ALTR platform into the enterprise and bring additional ALTRchain-based products and solutions to market.
A call to arms: Change or breach
ALTR is led by CEO David Sikora, a software industry veteran and former executive chairman at Stratfor, developer of the world's leading geopolitical intelligence platform. Sikora is noted for executing the first internet software IPO in Texas with The ForeFront Group, and previously served in key leadership roles at Digby, Motive and Pervasive Software.





l to r: Mike Maples Sr., Fred Burton, Michael Hermus, John Swainson, Scott Abel are on the Board of Advisors of ALTR
The company launches with an impressive board of advisors from the software and cyber security industries. Mike Maples, Sr. is a lauded former software executive at tech giants IBM and Microsoft. Fred Burton is among the world's foremost security experts and former deputy chief of the counterterrorism division at the U.S. Diplomatic Security Service. Michael Hermus is a software entrepreneur and emerging technology expert, who recently served as CTO of the U.S. Department of Homeland Security. John Swainson led Dell's software group and is a past CEO at cyber security titan CA. Scott Abel co-founded Spiceworks and Motive and previously led professional services for NeXT and Apple.
This formidable team has come together at a crucial juncture. Amid the rising adoption of the cloud and microservices, native mobile apps and the Internet of Things, new threat vectors to data are continually being introduced with a predicted $8 trillion cybercrime impact on the global economy by 2022. This expanding attack environment represents a mixture of temptations and economic incentives that reward bad actors, who are always one step ahead of security providers, trapping them in a losing cycle of software patches, new applications and overwhelming complexity.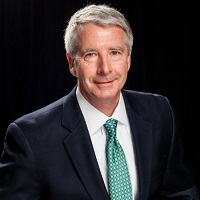 "We have a choice between change or breach," said Sikora. "Network-focused security isn't enough, because it never really puts a dent in the sheer number of vulnerabilities. Rather than patching the existing attack surface, ALTR has found a way to significantly reduce it. In fact, with ALTR's full solution in place, the threat vectors for data move to nearly zero. Digital trust can finally be restored."
Reinvented data security model
The mission to engineer a new security architecture is what led ALTR to blockchain, and not the other way around. While no technology is as security-hardened as blockchain, its original application to cryptocurrencies does not require the flexibility, privacy and performance needed to secure critical corporate information.
Leveraging ALTRchain as a foundation, the ALTR platform applies blockchain's essentially inviolable structure to data security. It is designed to eliminate threats to data through core approaches in private blockchain, in-line data techniques, real-time alerting and reporting for business enablement. The platform provides an intrinsic view and control over the inner data environment of an organization including how sensitive data assets are used or seen and by whom. This solution is built on a re-engineered and patented model that disassembles data and "breadcrumbs" it into an un-editable blockchain, and then reassembles it in the last mile.
Sikora continued, "Three things are necessary to restore trust around data usage. It is crucial to see and understand access needs and to share this view among executives and IT so that everyone knows the truth. There also needs to be a means to cut off access when it is inappropriate or defies policy, and to protect data in a way that reduces or even eliminates the ability to steal it."
The ALTR platform meets these requirements with an approach that is virtually invulnerable to attack all the way through to the last mile that connects applications to data, helping to make mobility and cloud initiatives safe as organizations adopt them.
Business transformation in the enterprise
Data integrity is about more than just security. The ALTR platform puts technical and non-technical staff – the CEO, the CISO, the CCO, and IT professionals – on the same page to foster meaningful collaboration on data security. It gives them a broad view and control over how an organization's data assets are used or seen and by whom.
Deployed directly into the access path between data and applications, the platform has a unique vantage point that returns agency to the C-suite by giving executives intelligence on their most valuable data assets. Information is pulled directly from the driver-level and immutably stored using ALTRchain, revealing key operational insights that inform corporate strategy as well as security strategy.
Improving the quality and automation of real-time data-protection, which until now has mostly been based on retrospective detection of fraudulent activity, the ALTR solution creates a blockchain-stored record of any attempt to impact data or network resources. This permanent, unalterable evidence serves as a disincentive for offenders.
From the boardroom all the way down to individual employees, ALTR's software platform is a solution for a new data-accountability era. New risk and compliance challenges, stemming from a growing corpus of complex regulations such as GDPR, ITAR/EAR, NIST, and other mandates, mean organizations need to get more focused on the handling of data and its protection.
The ALTR platform includes ALTR Monitor, ALTR Govern and ALTR Protect. It integrates into computing networks without any changes to existing hardware or software infrastructure with support for all major database platforms including Microsoft, Oracle and open-source stacks.
ALTR Monitor for data access intelligence


ALTR Monitor provides detailed intelligence on all data-access activities with reporting that describes data the way business stakeholders do, putting them and their counterparts in IT on the same page. It creates a 100 percent accurate audit trail of immutable, blockchain-based log files that can be used to make smarter decisions.

ALTR Govern for data access governance


Making it possible to control how individuals access business applications, ALTR Govern lets users create and apply rules-based, granular locks and access thresholds to neutralize threats in real time and distribute data to applications only in permissible ways. It enables information governance based on business needs to cut off breaches before they can even start.

ALTR Protect for data-at-rest protection


ALTR Protect decentralizes sensitive data, breaking it into pieces and storing it across a private blockchain. Forced access to any single node is meaningless, because it contains only fragments of data. Since the data links only to other fragments in other nodes, there is no master map, encryption key, or decoder to steal.
ALTR has also opened up access to its proprietary blockchain via its ChainAPI, which equips developers with the means of adding ALTRchain to any application. Optimized for ultra-low latency and scalable data storage, the ChainAPI is accompanied by infrastructure-as-code for highly flexible deployment in nearly any node distribution. It makes it possible to create highly secure data storage in the public cloud or other uncontrolled environments, and can be used to assemble multi-party contracts or file briefs inside an ALTRchain.
ALTR
blockchain
data governance
Data security
IoT
microservices
Security
Related
Our Digital Disruptors