Why is Video Over Saturation Good for Marketers ?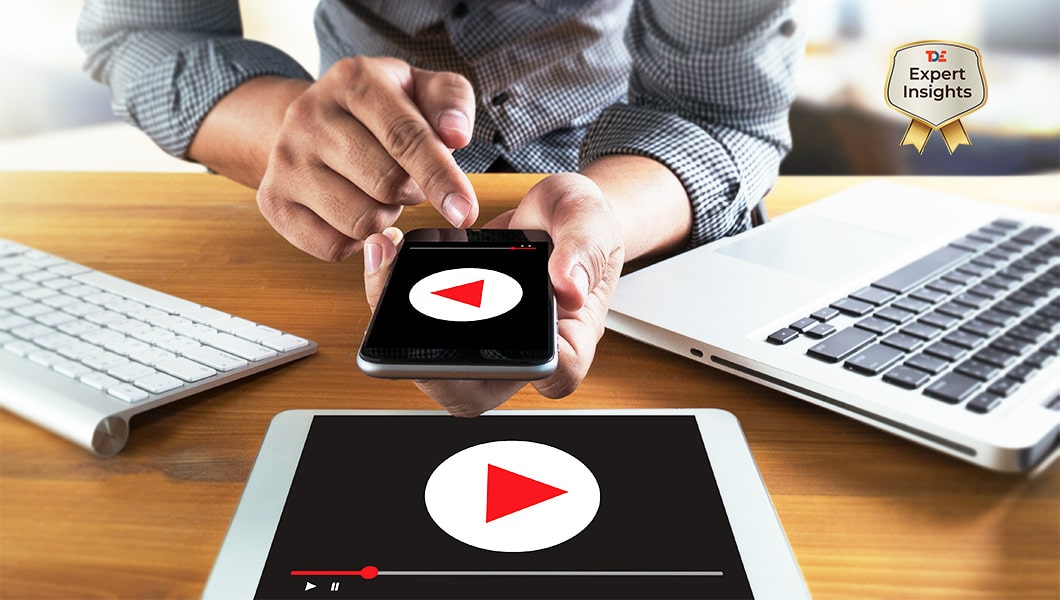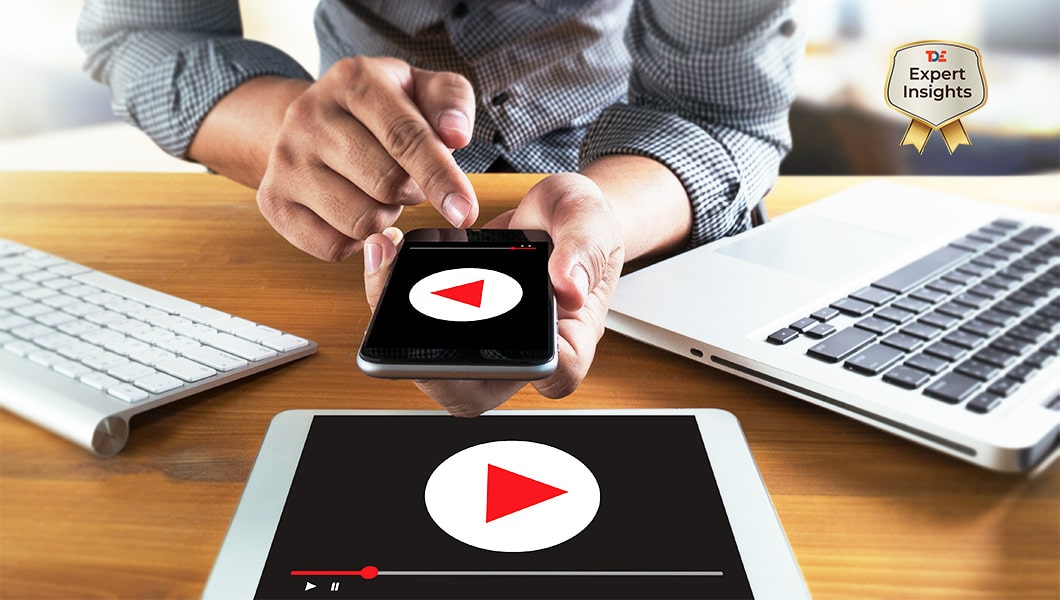 Video advertising dominance is a blessing and a curse. Jiaqi Pan, CEO at Landbot.io believes more content means more competition, yet it offers an opportunity for the best of the best creative minds to cut through the noise with thought-provoking, visually-pleasing video pieces
In the world of digital content, video is king. It is estimated that 400 hours of video are uploaded every minute. This incredible number leads us to another one: Videos are expected to make up 82% of all consumer internet traffic by 2021. It makes sense: consumers and companies alike continue to embrace video for the engagement factor. Forbes reported that viewers retain 95% of the message that they watch compared to 10% when they read.
The sheer volume of video content does make it harder for marketers to stand out in a continually rising sea of content, but they need to. Video results in 66% more leads per year and generates a 54% uplift in brand awareness.
Clearly, doing something different is key for video success. This is actually good news for the savviest of marketers, who should be encouraged to create thought-provoking, visually-pleasing content to cut through the noise. There may be more content than ever to compete against, but the campaigns which preference style and storytelling are sure to rise above the crowd in this vital sector.
THE RISE OF THE VIDEO 
Video crosses platforms, ages and industries. It is versatile and universally liked. Regardless of whether the visual package is 15 seconds or 15 minutes, video offers an interactive medium by which to tell a story. It can be a story for pure entertainment, but it can also be a story where users learn a new skill or simply learn how to solve an everyday task such as changing a car tire.
Today, people find in video a new way of getting information quicker. When you compare reading versus watching videos, videos are a much more time-efficient option where users can take in a lot more information in a very short timespan. Would you read the manual of your new car? Probably not. You would go to Youtube, right?
Further, video plays a critical role in every step of the purchase process by the consumer. From initial awareness to checkout, consumers invest in learning more about the product before making a purchase. In other words, this communication channel has become a key factor in marketing.
With the spread of video capabilities arrived increased advertising popularity. If we look closely, ad spend in digital video continues to accelerate. Today, marketers report an increase for digital video budgets by 25% annually as more than half of all consumers trust companies that produce video content.
BEATING OVER SATURATION 
It might sound like oversimplifying the issue, but simply creating better video content which results in views, shares, and retention is a sure-fire way to engaging with an increasingly bombarded audience.
Content which is pleasing to the eye and presents interesting ideas or themes feeds results in positive metrics related to user engagement, view time, social media interaction, shares, subscription rate and more. Marketers should know that metrics must not be disregarded but actively analyzed so they can obtain better results. These numbers give marketers the perfect opportunity to craft the right message with the right visual.
Again, it might seem easier said than done, but metrics directly correlate to content. If the content hits the correct note with viewers, search engine rankings increase which then feeds into further coverage. Namely, having an oversaturated channel gives you more data to analyse and understand how to effectively stand out.
THE VALUE OF THE EXPERIENCE ECONOMY
Sharing of our life experiences rule both social media and the millennial way of life. We share everything: how we party, how we eat, how we exercise. It is our contemporary culture. But, thinking that this behavior only affects the offline world is a mistake.
The experience economy trend has put customer experience of the brand to the top of the value pyramid. This applies to digital content video creation. When a user watches a video that matches their emotions they will have a lasting impression from the content. This, translated to marketing, means that if a video sparks affinity between brand and user, it will inspire customer loyalty. If customers feel emotionally connected to the brand they are less likely to listen to the competitors.
But it is not only a matter of what content to create but also a question of where you share it. Where will your users find those pre-analysed videos you created? Users not only want quality content but they also want to reach it in the right place at the right time.
Take the example of web messaging apps marketing. Apps like WhatsApp and Facebook Messenger allow companies to reach their clients where they feel most comfortable and at home. Though the user reach is more limited because they have to opt in for the brand to talk to them, the resulting experience is a personalized one, thus more memorable. Further, the bulk of online conversations now take place on the so-called "dark social" applications. As reported by  Mobile Marketing Magazine the majority of content sharing happens on private messaging apps with more than 60 percent of UK and US internet users sharing content and recommendations via the apps ahead of open social media platforms and word of mouth.
Marketers need not fear experimentation. In fact, they must embrace it to cut through the competition of video advertising. New digital video ad formats are expected to have a significant increase in adoption in 2019 – particularly social media stories and shoppable ads. Mobile must also be front-and-center in this strategy with 75% videos viewed on such devices- meaning that where videos are shared is as important as how they are made.
In other words, video will continue to rule digital content. This means that marketers must produce good quality content that customers crave and share it via channels most natural to the target audience.
Related
Our Digital Disruptors