How Enterprises Can Use Data to Drive Digital Transformation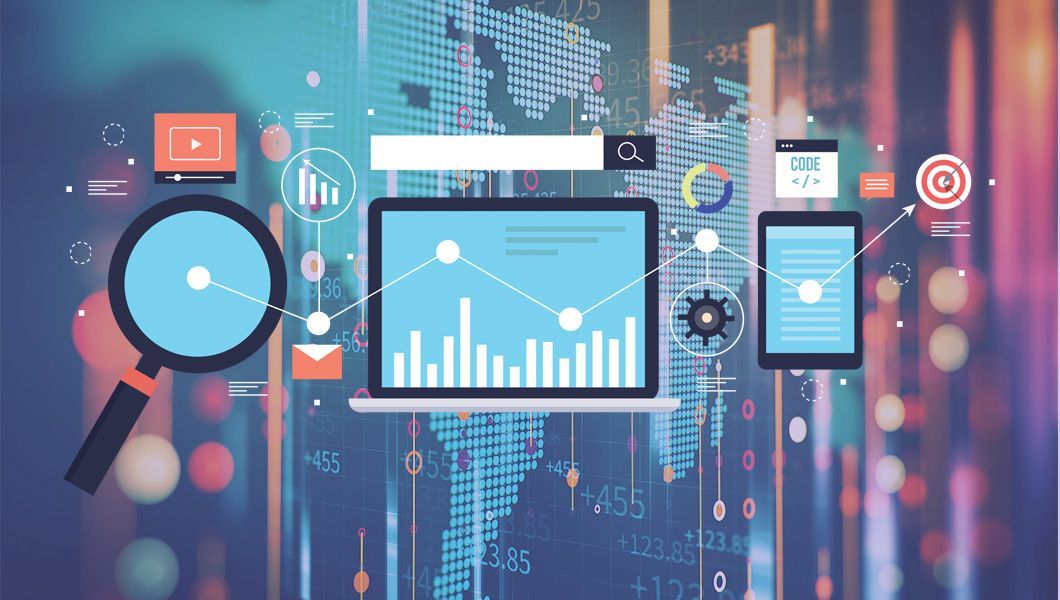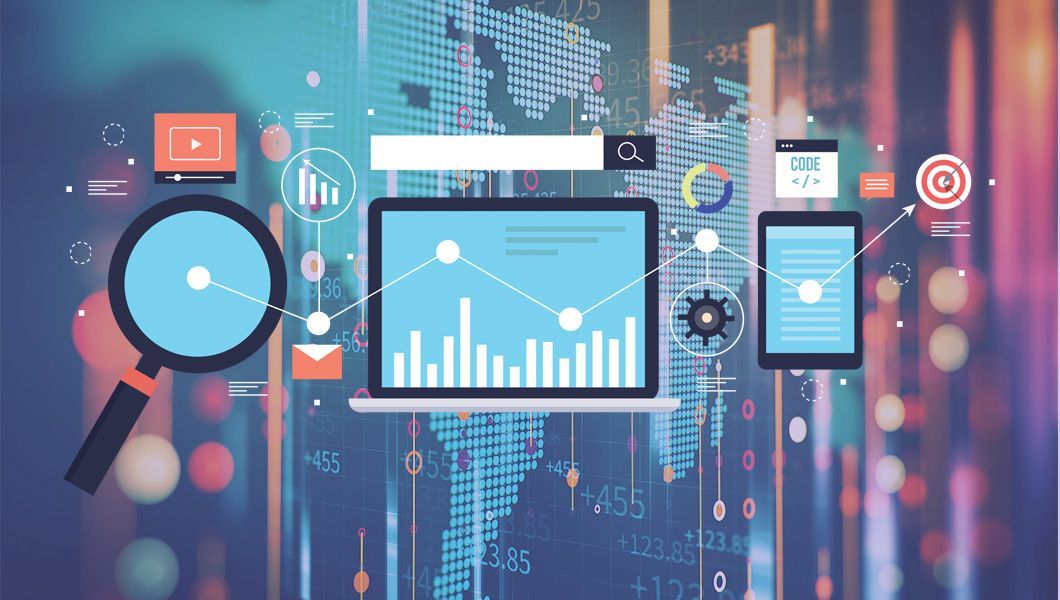 According to Cisco, by 2021, the projected annual volume of IP traffic is set to reach 3.3 zettabytes, while the number of connected devices will outnumber humans at the rate of 3:1. Without a doubt, the volume of data available to enterprises will swell to unprecedented levels and present more growth opportunities than we can imagine. Businesses that have been successfully leveraging insights been growing at an annual rate of 30%, while businesses that have not been doing so will stand to lose $1.8 trillion annually by 2021. Moreover, a large percentage of marketing executives are now using data to gain new customers and 55% use analytics to raise the amount of leads they generate.
The Role of Data in Digital Transformation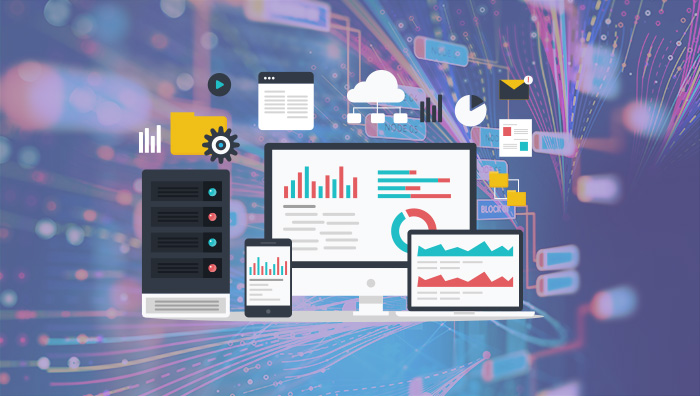 Data can help enterprises with insights to make the right decisions, improve CX and gain business efficiencies
Thanks to the rapid advancement of data science and predictive analytics, information can be found from the right source at the right time to make the right business decisions. By harnessing data in the right way, enterprises can facilitate decision-making capabilities, improve overall customer experience and gain business efficiencies.
HR Functions

Many companies are still stuck with old legacy methods when it comes to implementing various organizational functions. For instance, several HR functions are lagging behind because of legacy data systems. Contemporary data-driven HR processes can bring about improvements in identifying talent, employee lifecycle management, workforce planning, learning and development. This would empower HR to respond to future needs, delivering business value.

Pillar for Sales and Marketing Strategy

Data helps to understand customer behaviour better, eventually optimizing sales channels. Structured data, for example, CRM systems assist companies to gain insights on customers based on their past purchases and transactions. On the other hand, organizations can generate unstructured data from social media and understand customers through their posts, feedback, reviews and other online behaviour. Both structured and unstructured data accumulated by the organization helps them to tailor their sales channels for better engagement and personalized offerings.

Identifying Goals


One of the biggest mistakes that many businesses commit is to know their competitor's digital strategies, including data strategy, to come up with their own digital strategies. Every business is unique and needs to form business goals accordingly. The best practice is to analyze the challenges in the present market place and break down data into insights. This will help the business identify company goals that will reap several benefits such as reduce costs, understand customer pain points and increase productivity.

Enhancing Business Intelligence


Before the rise of data, business intelligence was limited, which is now being powered by business intelligence dashboard tools to analyze a business. Today, companies can bank upon data to make intelligent decisions pertaining to not only customer experience but also for employee empowerment.

Maximizing Revenue


Enterprises can use predictive analytics to stream down targeting of consumers to create better pricing regimes. This would lead to faster reaction to market dynamics, eventually helping the business drive revenue growth. For example, Yo! Sushi predicts customer behaviour by utilizing customer data to determine its pricing strategy and product promotions that has put them in a leading position to optimize opportunities and revenues.

Understanding Changing Customer Behaviour


Digitally inclined customers have fluctuating demands that needs to be catered quickly to retain them. Customer data analysis helps enterprises identify the signs of change in customer behaviour. This could be a hidden underlying need that can possibly be acted by customization of products or services, special offers, etc. As soon as customers witness a quick act on their needs, chances are high that they would turn into loyal to the company.
Besides, the above mentioned benefits, data can help in many other ways such as reducing risk and operational losses and improve efficiency. Apart from helping the business to gain efficiencies, data can also help the organization accelerate the pace of customer care services. For instance, complex queries can be resolved in seconds rather than days. This practice helps build a competitive advantage over competitors.
Data Protection – A Serious Challenge
A survey carried out by EY, a global consulting firm says that over 70% respondents regard data privacy and protection as a serious concern in the digital transformation journey, while 46% are worried about insider threats and cyber breach. Sensitive data losses can cause a huge damage to a business and thereby, data protection remains a serious concern across domains. However, the good news is, advanced methodologies adopted by the Forensic Data Analytics (FDA) along with emerging technologies are able to mitigate the rising data threats. According to Forensic Data Analytics Survey in 2018, 71% of companies had use FDA effectively to protect data.
Data Transparency – The Key to Building Trust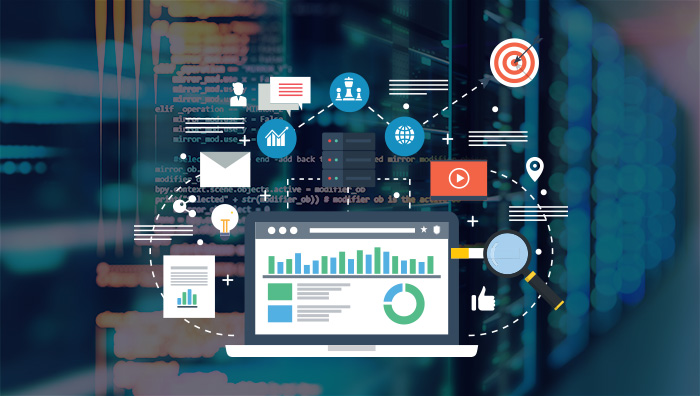 Companies need to convey why data is being captured and measures being taken to keep it secure to build trust
Gaining people's trust is fundamental for every business. In this data-centric business environment, extracting data should be carried out transparently and legitimately. Capturing more data might be easy but perhaps, informing customers and employees on why the company needs their data and how it will be kept secured, would be a great step to build trust.
Related
Our Digital Disruptors