How the Insurance Sector Can Action its Digital Transformation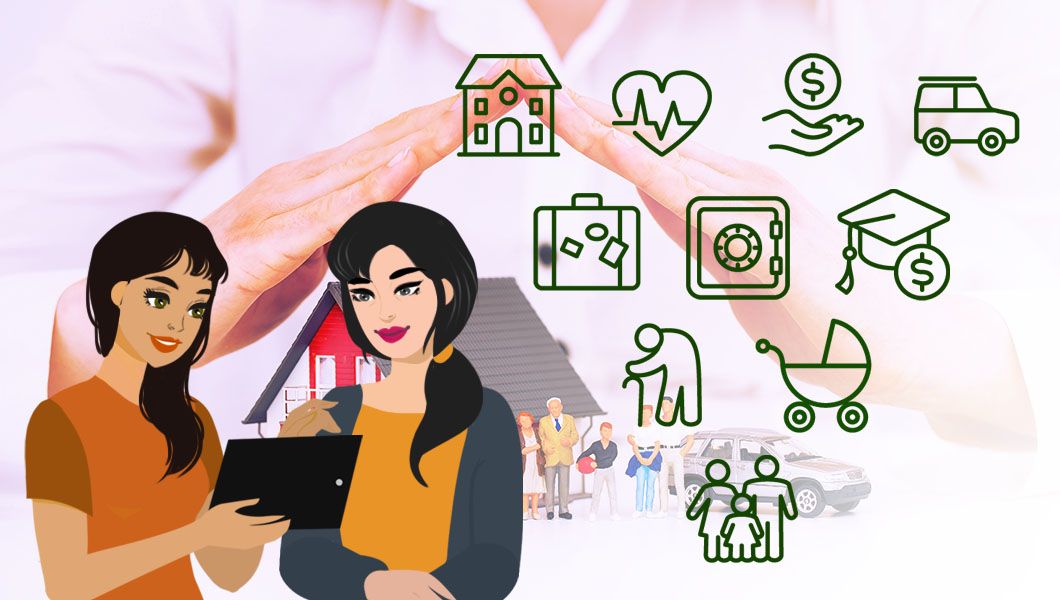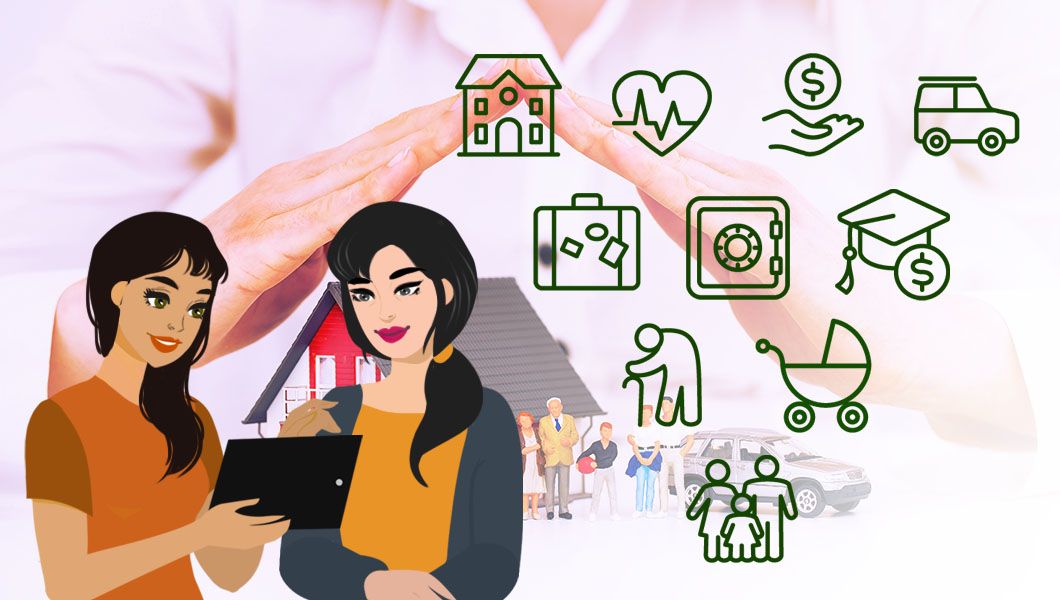 New technologies have been disrupting the insurance industry quicker than ever. While organization leaders have realized that embracing change is the key to remaining competitive, Gartner studies show that insurers still need to go a long way in upgrading existing systems to the latest digital standards.
Furthermore, insurance executives understand that today's consumers are tech-savvy digital natives and immigrants who look for meaningful interactions. In order to meet their ever-changing demands not only do they need to leverage the latest technological tools, but actively employ those tools to benefit consumers through their digital journeys.
Digital transformation, then, becomes a necessity, not an option. Fortunately, insurers have become well aware of this reality. In fact, according to IDC's 2016 European Vertical Markets Survey, about half of all insurance firms were already using big data and analytics solutions to glean insights regarding customer behavior. An effective digital transformation roadmap will, therefore, maximize benefits to the customer, without disrupting business as usual (BAU).
There are three layers on which general insurers can lay the foundation of their digital transformation initiatives:
Analysis: Identifying business models that are most aligned to the enterprise's DX strategy, understanding how different channels facilitate communication, and gathering data on customer behavior.
Insight: Applying advanced analytical tools to identify and parse the right datasets to craft better customer experiences.
Foresight: Enhancing service quality, understanding customer pain points, and establishing a robust feedback mechanism.
Here are two quick actions that every insurance firm should consider:
Tracking and measuring the online behavior of prospective customers.
In 2011, Allstate Insurance was in a state of disarray. The company lost customers after decreasing compensation in hurricane-prone areas, was hit with allegations of fraud, and had to deal with some high profile exits.
Around the same time, Floyd Yager, who was then the senior VP of analytics at the company, convinced other leaders to leverage Hadoop for analyzing troves of existing data. The goal was to see if it would yield any useful patterns in customer behavior. After crunching the data not only were they able to understand how and why a prospective converted into a paying customer, but was also able to unearth the reasons for losing customer loyalty. Best of all, it took a fraction of the time to run through all that data. Today, not only does Allstate have its own Data Science and Analytics division, but also a standalone telematics unit, Arity, which collects driver data and allows third parties to purchase analytics products.
Our partner Arity (an Allstate company) collects data on 1 billion miles per month and how to reward safe drivers and provide insights in situational driving risks. Listen to interview with Grady Irey, VP of Data Science. https://t.co/46qPi3SEdQ

— Zac Seale (@zac_2424) 7 April 2018
Efficient search engine optimization to ensure that users find relevant information easily. Geico, for instance, continues to dominate auto insurance-related search engine rankings due to its well-crafted and engaging content. The company identifies specific buyer personas and creates relevant content for each segment.
How to Create a Digital Roadmap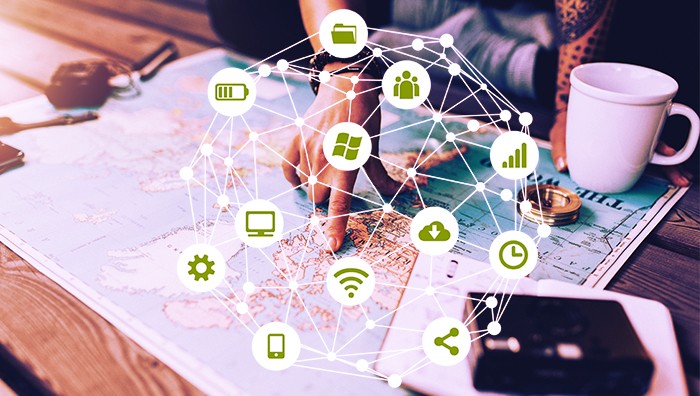 A digital roadmap for an insurance product needs to look at a unified customer view and operates with an omnichannel perspective
Right from maintaining a timeline of the entire transformation, to chalking out changes for every department, every step should be planned.
A well thought out transformation roadmap can help insurance companies:
Gain customer insights that would help in designing personalized products and services
Operate in new market segments
Assist agents, brokers, and other partners with competitive intelligence
Diminishing operational costs
Some of the essentials of transformation are:
Aligning IT with Business Strategy
When organizational end-goals are not aligned with the IT processes, there is an increased risk of declining productivity and reduced profit margins. Breaking down IT processes stuck in silos and syncing them with enterprise goals result in maximized operational efficiency, and as a result, better customer service. Not only would that give insurers a competitive edge in the market, but provide a basis for them to innovate and create a better digital presence.
Securing Data
Data breaches mar customer experience, and insurance vendors must have quick response times to restore faith
As the IT landscape evolves, cyber threat actors also mature in response – a growing concern across industries. According to a recent Cisco study, 74% of insurance companies revealed that security concerns are a roadblock on the path to innovation. This has, especially, been a concern in the health insurance sector – in January 2015, due to a breach in Anthem Insurance Companies' systems, confidential information belonging to healthcare providers and 78.8 million customers, was compromised. To tackle this business leaders are beginning to implement 'response and recovery' programs and minimizing the risk of zero day threats.
Developing a Customer Experience Model
Decision-makers should understand that for better customer experience, it is important to connect with the consumer in an engaging way. Creating newer ways to connect would not only generate loyalty but also expand the customer base. AllState is making digital transformation more relevant to their customers, and is furthering its digital cause by collaborating with Amazon and making its presence felt in their prospect's life.
Digitally Savvy Workforce
Since the backbone of any company is its workforce, it is important to invest in their development. For instance, MetLife Technical University (MTU) is a five-month training program offered by MetLife Insurance. With a focus on digital innovation, it is geared towards educating and developing entry- to senior-level talent within the organization. Attracting tech-savvy talent also helps the company stay competitive. MTU offers a 10-week internship to new graduates many of whom are later absorbed into the company.
On the other hand, MetLife has forged partnerships with premier institutions like University of North Carolina and Carnegie Mellon to keep abreast of developments in new technologies, and maintains close ties with Silicon Valley. This helps foster a culture of proactive learning within the organization.
Heart of the matter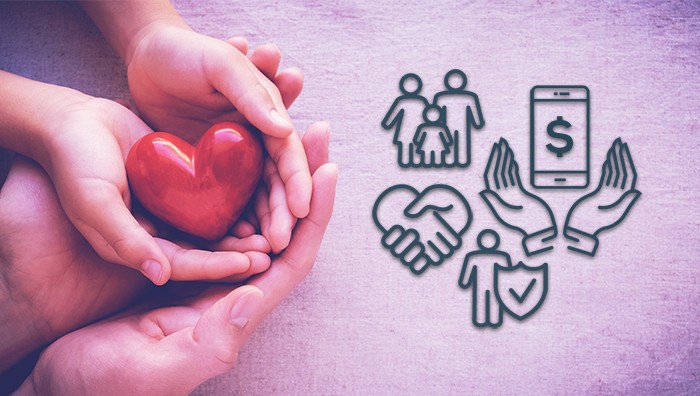 Having customer interest at heart is bound to earn loyalty for your insurance company
Digital transformation isn't just about transforming operations but igniting a change in organizational culture to achieve more mindshare and market share. Charting that transformation is undoubtedly challenging, however, having a clear end-goal leads to success. In today's digital landscape, meeting customer expectations is not enough rather exceeding them every time is the key.
AllState
Customer Experience & Social Marketing
Insurance
Insurance
Related
Our Digital Disruptors