Ushering in New-Age Banking with Augmented Reality for the Digital Customer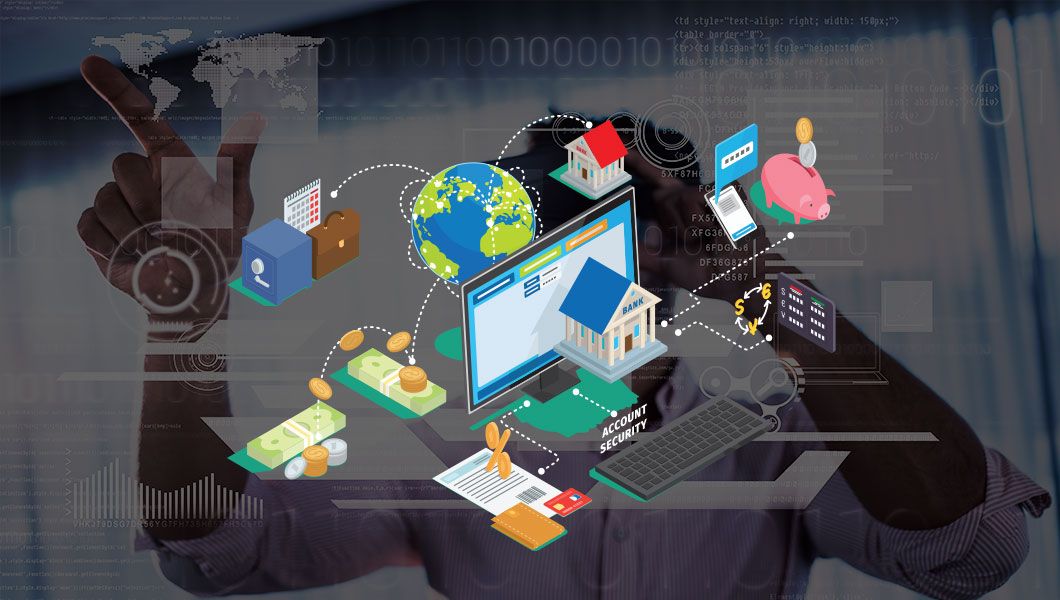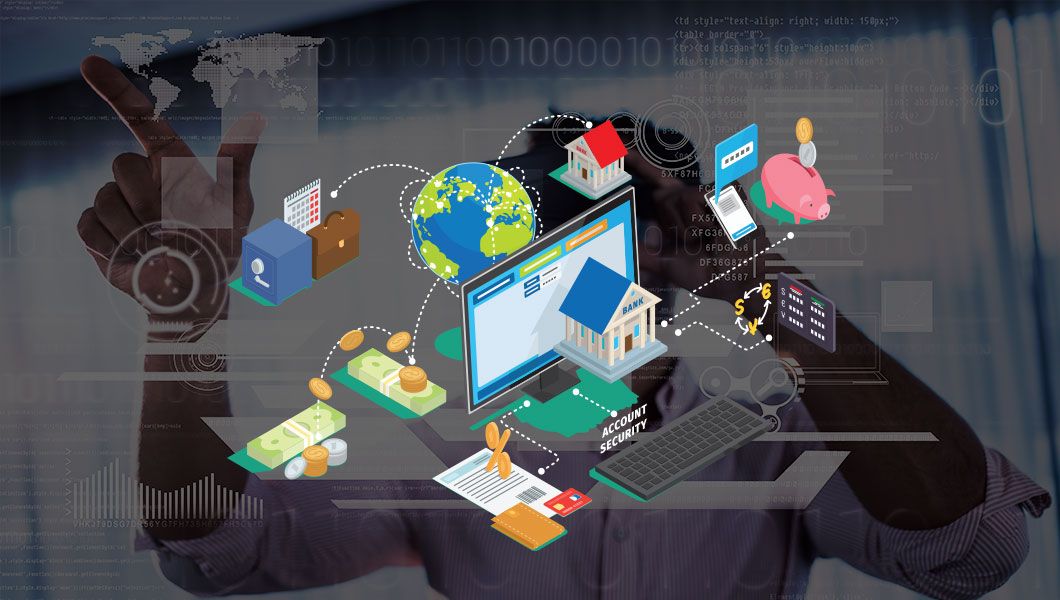 In the digital age, the virtual is no longer 'unreal'. Rapid digitalization across industries has seen innovations in augmented reality (AR) enriching interactive customer experiences. The banking and financial sector is fast adopting this technology, even as the leaders in other industries are beginning to take stock of AR's usefulness in larger business applications.
Though AR and VR have not been extensively used across sectors yet, their implementation is gradually gathering pace. At present, AR is being used in the retail banking to elevate user experience, even as fintech is working on unraveling its enterprise-wide potential.
Scope Galore for Augmented Reality
In today's digital era, the bank-customer relationship hinges on seamless banking experiences with minimal need for human interaction. As banks keep digitizing their operations, banking is becoming a mobile-first industry, and this allows for tech-savvy customers to meet their banking needs through interactive platforms built on AR technology while reducing the need to visit the bank in person. Such customer engagement touch points can give banks a competitive edge to succeed in the digital age.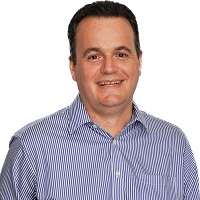 Michael Worledge, Head of Financial Services at Harris Interactive explains, "The key to increased engagement will be about developing functionality that is truly helpful to consumers. Technologies like AR will need to offer features that help people manage their finances better, and maybe even replicate the level of service customers expect of a bank branch." AR today, is truly starting to flourish with real-time and comprehensive implementation. Now, AR has the merit to add more payment methods to the existing list, while keeping transactions seamless and secure. AR also facilitates the possibility to create information-embedded digital brochures and advertisements. The processes of reporting, documentation, compliance, and authentication are also expected to be faster, easier, and more accurate.
Mortgage and loan approvals, considered the most discretion-worthy tasks in banking, has AR being used for the crucial responsibility of scanning of property details, exact location through geo-mapping, and even a 360-degree view of the property in real time. Similarly, in case of loans, the turnaround time will be reduced substantially with the help of AR scanning of documents and calculation of risk-profit ratios within seconds and without depending entirely on the cumbersome paperwork. Debit and credit cards will also go virtual in the form of AR-enabled and regulated transactions, payment enquiries, and instant tracking. One of the massive value-add of AR is simplified and user-friendly security modules. With the help of advanced biometric identification and theft protection features, AR stands to revolutionize how customers approach personal banking.
Despite the rise in #digital banking, an advantage of branch banking continues to be the value of personal interaction. But, could the benefits of face-to-face be incorporated into #AugmentedReality & #VirtualReality ? https://t.co/T3O4awIgTO @JimMarous v/ @LoharPrasanna #AR #VR pic.twitter.com/b7vXFaPQxm

— Antonio Grasso (@antgrasso) December 14, 2017
Responding to the question whether AR and VR will make quick inroads like AI is making into the life of consumers today, and how much of an impact he sees it making to the BFS sector, Worledge elaborates, "The challenge of widespread adoption of augmented and virtual reality (AR and VR) technologies into the banking world is twofold. Open banking – with its rules that mean banks must let you share your financial information with other authorized providers – has shown us that full-scale technological change in the sector often happens relatively slowly. To really take off, AR and AV will need to be embedded into existing technologies, which are considered mainstream and universally used, such as mobile phones, or Windows programs."
To fetch the desired results from AR, the required hardware market has also been growing as exponentially as the software market to read and respond to AR coded information. Research shows that AR within the banking space has shown remarkable results with transaction time for users being reduced by more than 50%. Mortgage and home loan activities, in particular, will be immensely benefitted by AR, given that AR will actually empower customers to the extent that they can actually see a computer-generated environment depicting their new home when they are in the process of buying. Per a Gartner report, the AR hardware sales are projected to touch $19 million by 2021, clearly indicating the changing pattern of expectation as far as customer experience is concerned.
Already the National Bank of Oman, the Commonwealth Bank of Australia, and Halifax (UK) are using AR to enable their customers to locate ATMs nearby, notify about offers, and even provide real-time data on houses that are on sale while a customer passes by the property. Westpac New Zealand has also taken to AR for their customers to enjoy such liberties as scanning their debit / credit card on the app and getting all the required details of their accounts.
Westpac New Zealand's Chief Digital Officer, Simon Pomeroy, shares how customers can make the most of augmented reality to facilitate banking activities
The AR-smart app synergy has also seen Standard Chartered in China help their customers unlock location-specific coupons when passing by relevant stores, malls, restaurants, etc. Banks using AR to help their customers find nearby ATMs, service kiosks, and bank branches, and even provide real-time directions to these points are some of the common use cases at present.
Chasing CX and ROI through Augmented Reality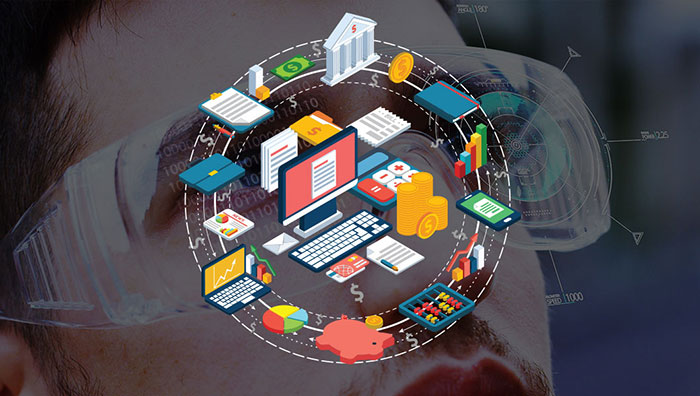 Achieving an ROI while implementing augmented reality in the banking industry is a challenge
Statista predicts the AR and VR market to be worth $209 billion globally by 2022. While there's no disputing the potential that AR and VR holds, the technology is still nascent. At the same time the nature of the banking ecosystem is also undergoing massive change.
There has to be a considerable investment in manufacturing AR- and VR-enabled devices and developing a digital environment for scaling this technology to fetch the requisite ROI for the investing banks. By no means is this easy or cost effective, considering the challenges that even the most advanced AR devices are throwing up for an enhanced CX.
Debating if the cost of implementation is worth the ROI compared to the traditional ways of customer interactions at bank branches, through contact centre agents and online chats for customer acquisition and retention, Michael opines, "As well having the potential to offer a better level of customer experience for financial services customers, augmented and virtual realities can deliver new platforms for disruptors to gain meaningful traction within. In the short term at least, start-ups could emerge offering something different initially and win lots of customers. The problem lies when these companies will be required to deliver the rounded offering provided by traditional banks, and to retain customers in a world where the big banks can invest heavily in advertising to increase their relevance.
"Major digital players Apple, Google and Amazon have both the money and the clout to invest in such technologies and the existing relationships with consumers. The danger for the big banks is not just keeping pace but staying ahead of the game.
To future-proof themselves, banks will have to educate both their staff and their customers on the benefits of these new technologies, as well as innovate and engage a new generation of customers – Michael Worledge, Head of Financial Services at Harris Interactive
Another challenge that the present AR ecosystem is toggling with is connectivity and internet speed. Till the time 5G stabilizes remote connectivity, optimizing AR will be difficult. At the same time, skepticism towards AR has mainly stemmed from the prolonged period of development and its dependence on other technologies in order to evolve into an industrial tool.
But, rapid digitalization does indicate that AR is eventually going to be vital for digital evolution. While AR gets integrated in banking, branches may turn redundant, as customers choose the self-reliance the new technologies provide. Leaving out an augmented reality banking landscape may no longer be an option the industry can escape.
Related
Our Digital Disruptors