8 Steps To Designing A Business Website Turbocharged For Conversions & Growth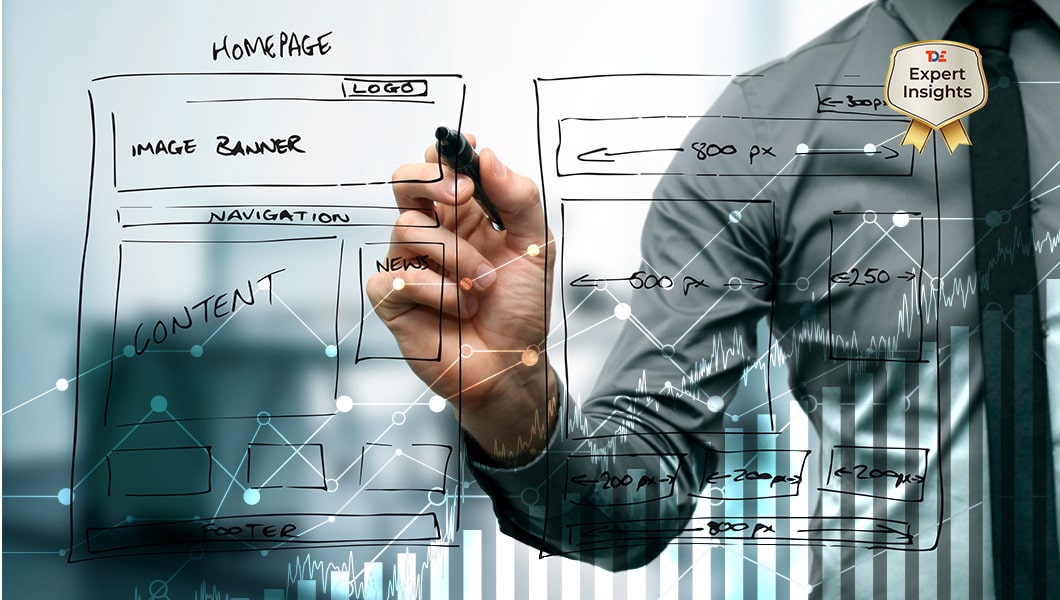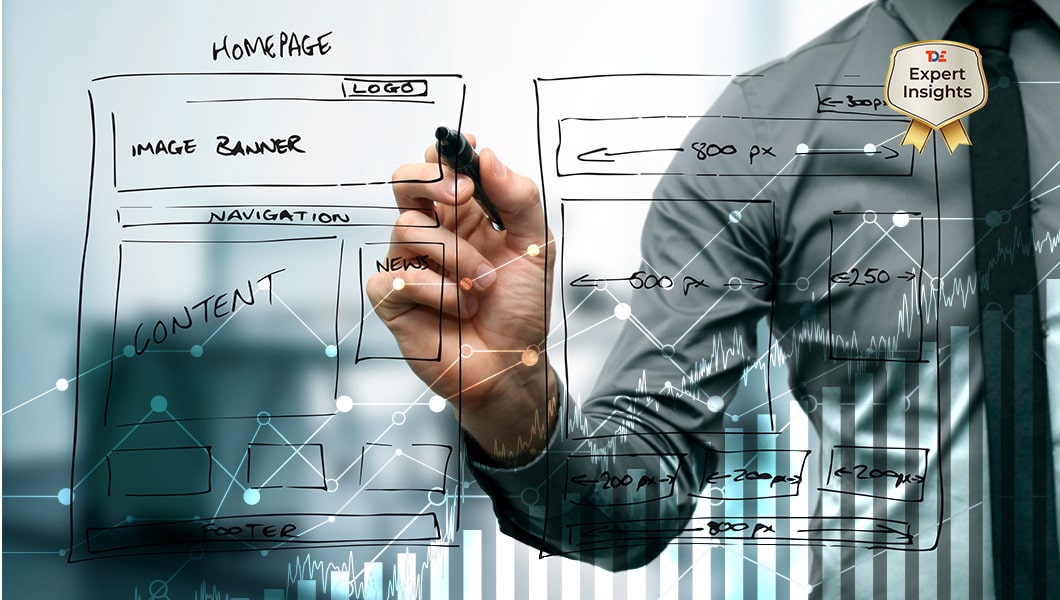 While business web design and development might seem a Herculean task,  Usman Raza, co-founder of Christian Marketing Expert provides an eight-step solution to build a professional web portal and help brands in staying competitive and successful
Designing and maintaining an impressive web presence has become a necessity for entrepreneurs. Creating a business website might be a thrilling task but it's quite tricky considering the dynamism and cut-throat competition in the marketplace.
In case you are selling products and services digitally a website plays an integral role in enhancing your reach and building brand awareness. But an influential digital presence can also be a blessing even if you aren't trading online directly.
Establishing your business identity through word-of-mouth or Yellow Pages is believed to be an old-fashioned trick which is not that relevant in the contemporary tech-driven landscape. Rather entrepreneurs are strategically planning in advance and leveraging new age tech tools to help them in building a portal for their business which is fully optimized for website conversions and growth.
But when it comes to starting with your business web design and development project you might feel confused and nervous. Let's have a look at the eight basic steps which you must follow in order to build a professional business website to help your brand in staying competitive and successful.
Begin With Determining Your Specific Business Objectives & Targeted Audience
Before starting with building a web portal your first task should be determining the specific objectives of your business. You should specify the goals which you want to attain with the help of your web portal. Also, decide which functionality and features you want to integrate into your website.
Moreover, develop user personas and define who is your target audience and what are their specific requirements. Identifying these elements will help you in having a clear idea of what you need and how you will fulfill the needs of your end users. An unambiguous approach will be important in keeping an eye on website development and verifying that the project is moving in the right direction.
Do Your Homework & Find The Best Web Professionals To Work With
Yes, there are many website builder platforms available online but hiring an experienced web application development company has its own perks. Proficient web developers and designers can easily build a custom web portal which is tailored to suit your specific business needs.
But remember picking a web development engineer blindly can be risky to you in the long run. So, do your market research going through software engineering resumes and pick the best one who has a wealth of experience in fulfilling all the web design and development needs. These programmers can create a strategic roadmap and build prototypes to help you in determining which features are working the best for your business.
When choosing a web development partner make sure that you are considering their tech expertise and design skill level. Also, check their portfolio and market reputation based on the reviews and ratings given by the past clients. Selecting the right web developer can be your first step to building a quality online presence for your business.
Take Help From Your Web Development Partner & Finalize The Tech Stack For Your Business Portal
Finalizing the tech stack you want to pick for your upcoming business website will be one of the many integral decisions you will make at this stage. Don't worry as you don't have to carry the entire load on your shoulders.
You can easily take help from your programming team and decide which language you want your web portal to be coded in. But in order to make well-informed and smart decisions, it's better for you to gain a basic idea of various programming platforms such as Python, Ruby, PHP, etc.
In order to understand these languages, you have to sift through a few online tutorials and explore what all they have in store for you? Also, have a look at each of these languages' specific characteristics to help you in choosing the best platform for launching your business website.
Don't Ignore Important Integrations Which You Should Consider For Better SEO & Pipeline Management
A quality business website which is seamlessly integrated with the most important elements can help you in engaging with a diverse customer base and perking up your company's digital footprint. For example, it's a good idea to integrate your web portal with all the social media channels.
Promoting your presence on these giant platforms can be the ultimate marketing tool for your business. Moreover, it can boost your SEO and increase the organic traffic and visibility of your portal which will make search engines to index it quickly and rank higher.
Make sure to integrate your pipeline management software with your business web portal. This integration can bring a lot of added value to your business in the form of instant access to real-time data and converting visitors into leads with the help of providing them with unique content.
A well-designed business website can be your best companion in building a robust sales funnel which has the potential to grab quality leads and nurturing them through CRM tool in the best possible way for maximizing sales conversions.
Pay Attention To Making Your Business Website Mobile-Friendly
In order to grab a huge number of prospects who leverage smartphones for online shopping, it's important to make your business website responsive to mobile devices.
No, there is no need to build another site from scratch but you can easily optimize the current one to perform and adapt smoothly in accordance with small screens.
Moreover, you should focus on making the landing page of your business portal mobile-friendly which in turn can provide you with more clicks from social media users. In case your website can't function seamlessly across multiple platforms more visitors will abandon it, thus having a negative impact on conversions.
Make Sure To Incorporate Selling & Setting Up A Business Email Address Into Your Website
To sell online through your business website, you have to make it on an e-commerce platform, and first you need to pick a domain name for your portal. Also, you can leverage third-party services such as Shopify or partner with a payment provider like PayPal for integrating a payment gateway into your business website.
You should implement an SSL certificate which allows customers to transact online securely and keep their financial credentials confidential. Moreover, setting up an email which has the name of your business is important.
You can choose the email address with a few available options or take help from professionals providers who will charge you some money for doing the same. Also, provide each employee with a separate business email so that they can perform their tasks easily.
Remember To Include The Blog Section For Making Your Business Website More Interactive & Conversational
A blog section in your web portal can be extremely helpful in building awareness for your business. It will let you create and promote unique content in order to connect with the targeted audience. But you can include a blog anytime later once your website is live.
Moreover, you can add personal experiences or opinions in your blogs which will make it much more unique. It can be the best way to provide visitors with fresh content which is informational as well as interesting.
Keep A Check On Your Site Performance To Identify & Fill Any Gaps
Integrating your business website with Google Analytics is essential to keep a track on its performance. You can get an idea of the number of site visitors and the most popular pages with maximum clicks.
Moreover, you can monitor the reviews received by your business and work on the weaknesses to improvise future services. Website performance tracking is a perpetual process which you need to perform on a regular basis in order to keep the portal relevant and fresh always.
Clearly, a quality business website can showcase your background, experience, and skills in the best manner to enhance your credibility in the market. Also, an intuitive digital presence will boost customers' confidence in dealing with your brand and staying loyal to it.
Related
Our Digital Disruptors