Interview with Madhu Konety, Founder and CEO at IceCream Labs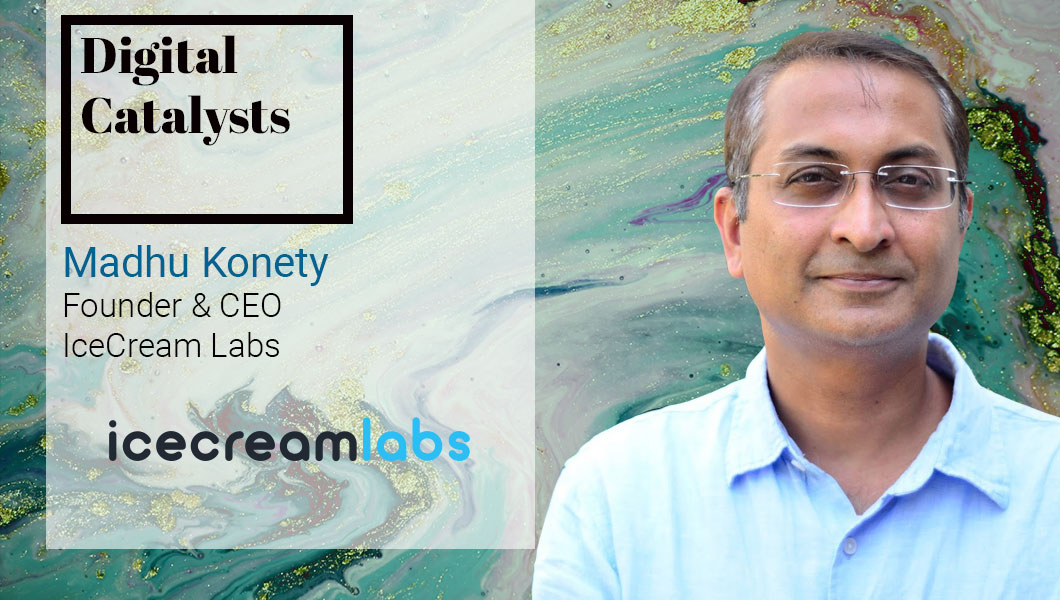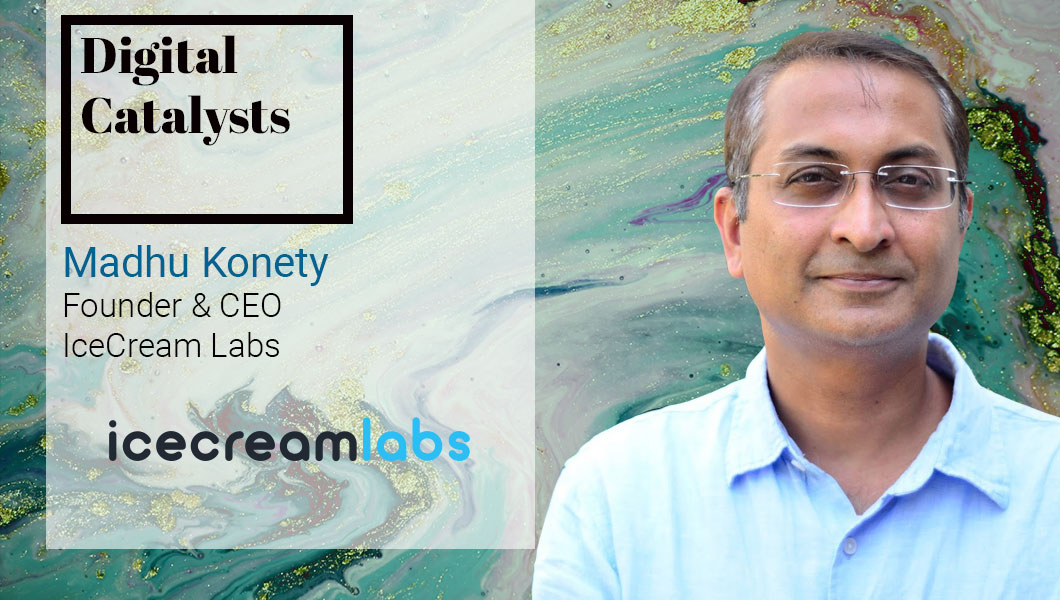 In this interview, Madhu Konety, Founder and CEO at IceCream Labs chats about how AI and machine learning can boost efficiency and revenue, and ways to keep up with the accelerated pace of change in today's internet environment. Madhu has more than 20 years experience as an entrepreneur, investor and technology professional working with startups and large software companies
Tell us about your product/business and your specific role?
IceCream Labs is the only AI powered platform which provides on-demand Intelligent Merchandising solutions for e-commerce retailers, brands and marketplace sellers. IceCream Labs' newly launched, CatalogIQ, uses machine learning to accurately validate and verify e-commerce product data to ultimately increase revenue and boost operations. CatalogIQ enables companies to maximize the potential of their product catalog, resulting in immediate impacts to revenues and operations.
As the Founder & CEO, I work with complex technologies in Artificial Intelligence, Machine learning and computer vision to increase revenue & efficiencies in the enterprise.
What is the core issue your product/technology aims to address and what sets it apart from the other players in the market?
Frequent catalog data updates only amplify the pain felt by catalog managers. Trying to verify that images match the product, including product image quality, product colors, background, etc can make verifying product data a difficult process.
Machine learning (ML) and artificial intelligence (AI) are uniquely qualified to help solve this problem in several ways:
Machine learning builds its own rules for identifying good and bad data. So while there is a learning curve for ML, the more data that it sees, the smarter it gets. The net result is the ML gets better over time. This is why large data sets work well with ML strategies.
Machine learning excels at reviewing unstructured data like images. CatalogIQ can check 100% of your related media assets and ensure that they match the product record and attributes.
CatalogIQ can generate SEO-optimized titles and descriptions to improve search performance.
CatalogIQ can automatically categorize your products and suggest additional facets for a product. This can be a continual process which reacts to customer search criteria and intentions.
Finally, CatalogIQ can perform a 100% quality check on all attributes and meta-data to ensure that it meets your quality specifications. Records which fail a quality check can be tagged for auto-generation of proper content (i.e. CatalogIQ can self-heal your catalog)
What's the one industry, sector or role that your technology is most relevant to?
E-commerce
What are some of the common challenges your customers approach you with?
Merchandising Managers with a large product catalog often face the difficulties of reviewing their product data and ensuring that everything in the catalog is ready to publish live to customers. There is always the nagging concern that something is inaccurate or missing when you push the "publish" button.
When Merchandising Managers receive new data from their suppliers, it's a chore to fully process the data before publishing data to the live catalog. Processing and verifying the data can be time consuming. For large catalogs it may be impossible to manually review all of the data. This leads to strategies that include only fully processing the top sellers and ignoring long-tail items.
Where can CatalogIQ help? There are three key operations that you need to do with every catalog revision:
Check the quality of incoming data
Generate / update inaccurate attributes
Verify that the updated catalog meets your quality benchmarks
Using technology to effect transformation usually starts with a transformation of beliefs and mindsets. How do you consult enterprise clients and help them make that important shift in mindset to move ahead on a particular project or implementation?
Merchandizing managers understand the direct relationship between having relevant products for sale and matching the needs of customers. The problem that they face in an internet retailing environment is keeping up with the accelerating pace of change and increased competition. The transformation that IceCream Labs offers them is the ability to automate the bottlenecks of their new product workflow and enhance the searchability of their products online.
The biggest hurdle for new clients is convincing them that machine learning (ML) has evolved to the point that it's a viable alternative to manual workflow, and that it can be trusted. However, our ML models have already been trained with millions of records and can quickly be put to work on new data sets.
Give us an example of an enterprise meeting a digital transformation goal through your product?
CatalogIQ enables companies to maximize the potential of their product catalog, resulting in immediate impacts to revenues and operations.
What present or upcoming technologies you think have the maximum potential to accelerate enterprise digital transformation?
AI/ML
When you add a cognitive element to catalog management, you add intelligence to the process of managing data.
By automating data validation and content generation, you're free to focus on the strategic merchandising decisions that will amplify your category performance.
Until now, many have wondered how best to apply machine learning and artificial intelligence to the processes of e-commerce. Machine learning algorithms are really good at doing the dirty work of cleaning data and matching patterns in search behavior that are either boring or difficult for humans to manage.
What's your go to resource – websites, newsletters, any other – that you use to stay in touch with the explosive changes happening in the digital space?
In the world of internet retail, we look to publications such as NRF STORES magazine, and Retail Wire for the latest news. For reaching the suppliers, Supplier Community delivers a bi-weekly newsletter with great content about the pace of change.
Read a good book lately on digital transformation that you'd like to recommend to us?
In his book "What's the Future and why it's up to us," author Tim O'Reilly presents his view about how we need to responsibly manage our economic future in a world increasingly run by algorithms. He talks about how companies should organize themselves to take advantage of these new tools, and how individuals can continue to adapt and retrain.
Related
Our Digital Disruptors