Interview with Aaron Harris, SVP, Head of Engineering and Technology at Sage Intacct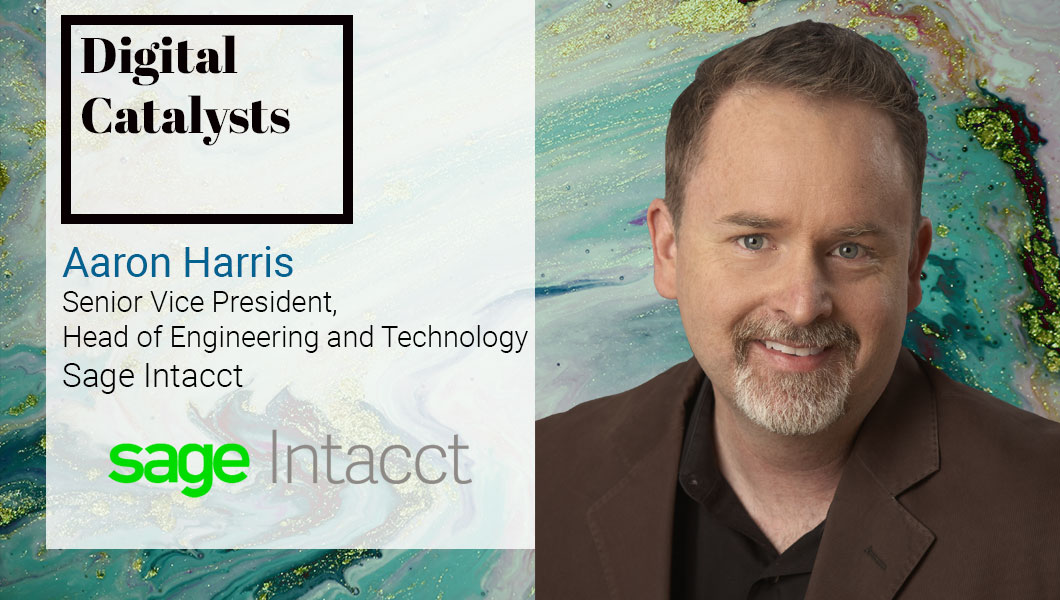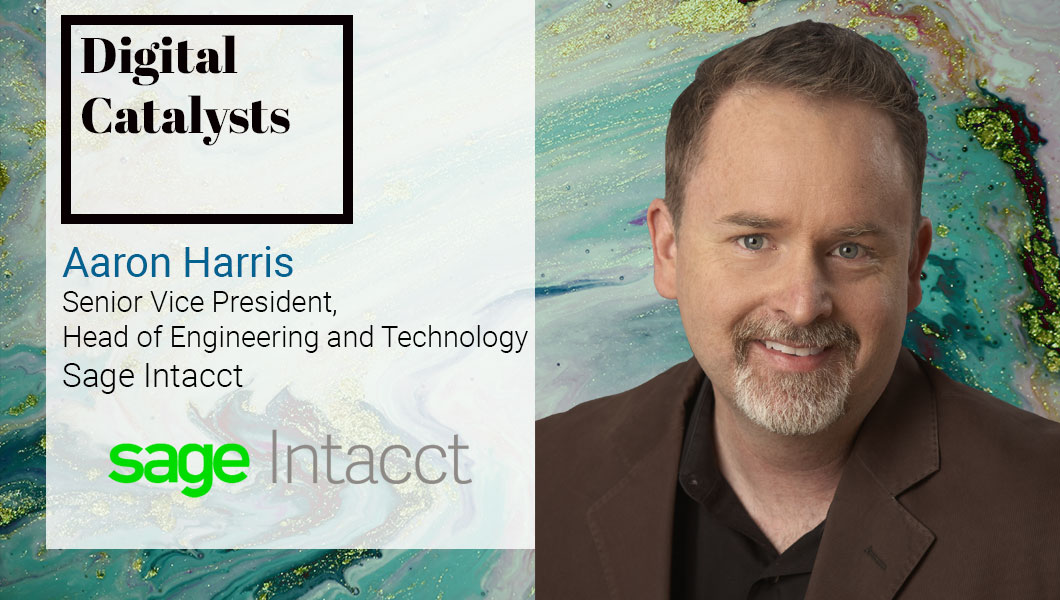 In this interview, Aaron Harris, SVP, Head of Engineering and Technology at Sage Intacct, a provider of cloud-based financial management software, shares his thoughts on empowering finance leaders to navigate the complexities of scale involved for growing businesses. Aaron has more than 20 years of high-tech engineering experience in business applications and software development strategies. A pioneer in cloud computing, Aaron helped Intacct build the world's first cloud architecture delivering on-demand financial applications. He regularly contributes to the development of best practices for cloud computing, service oriented architecture, platform as a service, and accounting and finance technology standards. Prior to launching Intacct, Aaron was a member of Arthur Andersen's Developers' Coordination Council, where he evangelized emerging development technologies. Aaron holds a Master's degree in information systems and a Bachelor of Science in accounting from Brigham Young University.
Tell us about your product/business and your specific role?
I serve as the Senior Vice President, Head of Engineering and Technology at Sage Intacct, where I oversee the development of new technology for the company's cloud-based financial management software. Sage Intacct's financial management and accounting software system includes accounting, contract management, revenue recognition, inventory, purchasing, vendor management, financial consolidation, and financial reporting applications, all delivered via cloud computing. We also recently launched Sage Intacct Budgeting and Planning, a cloud-based budgeting and planning solution that enables key stakeholders across growing businesses to easily collaborate throughout the planning process.
What is the core issue your product/technology aims to address and what sets it apart from the other players in the market?
Our goal is to streamline processes and empower finance leaders to make smart business decisions for their company through our cloud-based financial management software. The platform provides executives with increased insight and visibility into the real-time performance of their business, enabling them to reduce risk and nimbly assess and adjust their business strategy on the fly.
What's the one industry, sector or role that your technology is most relevant to?
Sage Intacct's technology is most relevant to financial management professionals at growing businesses across all industries, including software, hospitality, healthcare, wealth and asset management, and nonprofit.
What are some of the common challenges your customers approach you with?
Our customers tend to be growing businesses that need a financial management solution that will keep up as they continue to scale. They need financial information on hand to make strategic business decisions, but the increased complexity of their growing business and financial processes often make it challenging to gain these insights in a timely manner. Sage Intacct's cloud-based solutions for financial management and budgeting/planning, support these companies as they grow by automating tedious processes to streamline workflows, and providing data in real time to empower key stakeholders across the company to make informed decisions.
Using technology to affect transformation usually starts with a transformation of beliefs and mindsets. How do you consult enterprise clients and help them make that important shift in mindset to move ahead on a particular project or implementation?
Your financial management system is the heart of your business – so making a change to a new system is not something companies do on a whim.
This is a very considered decision and usually starts with the existing software causing significant pain. Our customers are typically graduating from an entry-level accounting software they've outgrown, or migrating from an outdated on-premises software that no longer meets their needs.
Once they see what a modern, cloud-based system like Sage Intacct can offer them, it makes transforming their mindset much easier. Sage Intacct supports our customers every step of the way through their buying and implementation journey, providing best practices and ways to manage the changes internally.
Digital transformation shouldn't only interest the Fortune 500. After all, it's a movement that impacts nearly everything in the global economy and society.
To learn how to bring your organization into the future, check out today's blog. https://t.co/2rS6WXyoIk pic.twitter.com/6ruYhrelFW

— Sage Intacct (@SageIntacct) May 10, 2018
Give us an example of an enterprise meeting a digital transformation goal through your product?
Red Door Interactive, a marketing and advertising agency based in San Diego, switched to Sage Intacct in early 2015. Sage Intacct has enabled the agency to simplify and streamline their internal processes – because, as one may expect, Red Door's entire business model relies on the ability to accurately quantify time (and money!) spent on client projects. Since implementing our product, Red Door Interactive has been able to cut down the time spent on monthly workflows and reporting by 55 hours (1-2 days monthly in expense report processing alone) and decreased accounts payable processing time by 83%. Red Door Interactive uses our solution to improve and automate processes, freeing up their leadership team to make strategic decisions, work more closely with clients, and improve the client experience.
What present or upcoming technologies you think have the maximum potential to accelerate enterprise digital transformation?
With recent advances in cloud computing and big data management, Artificial Intelligence (AI) is starting to accelerate enterprise digital transformation, enabling companies to not only automate repetitive processes, but also to uncover hidden business opportunities and risks.
New machine learning tools will automate away tedious tasks, allowing knowledge workers to focus on more strategic activities. For example, AI will help workers act smarter by flagging anomalies in a financial record for review or recommending customized communication for customers.
What's your go to resource – websites, newsletters, any other – that you use to stay in touch with the explosive changes happening in the digital space?
I typically read CB Insights, Wired, and /r/technology.
Read a good book lately on digital transformation that you'd like to recommend to us?
I get a lot of inspiration from "near-future" science fiction authors like Neal Stephenson, Daniel Suarez, and of course William Gibson.  Neal Stephenson's Cryptonomicon predicted a future powered by virtual currencies before bitcoin existed.  Daniel Suarez' Daemon is a good warning call against unbounded AI.
Related
Our Digital Disruptors