Interview with Cree Lawson, CEO at Arrivalist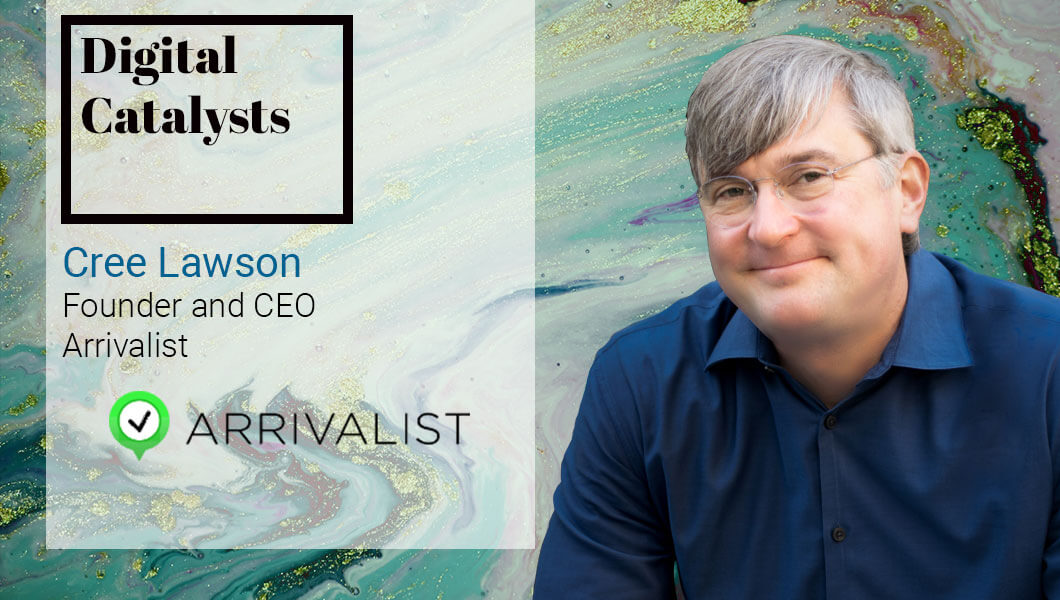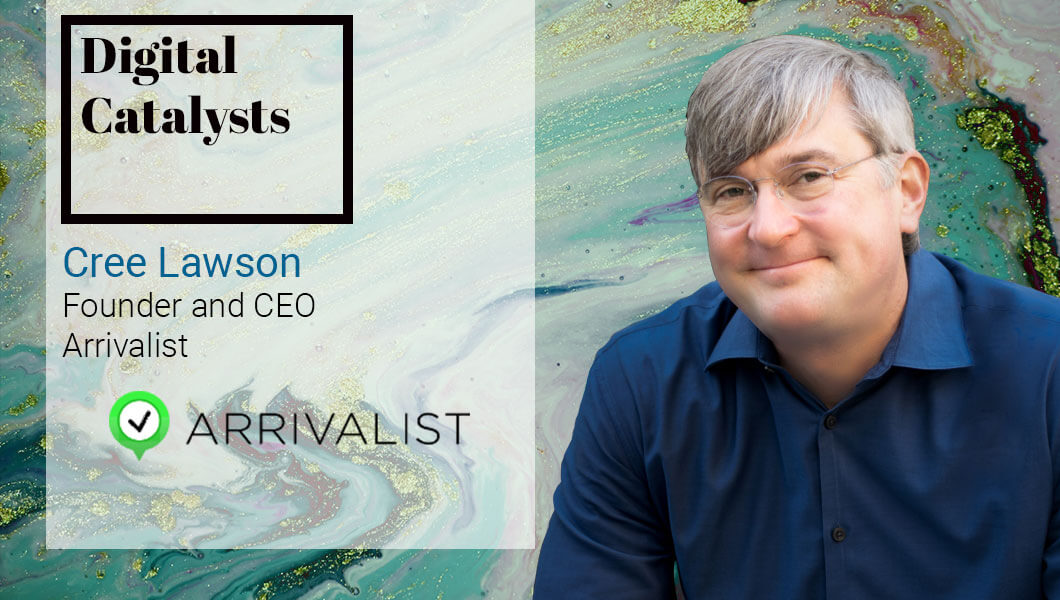 In this interview, Arrivalist's CEO Cree Lawson suggests how brands can ensure value before the first impression and why they should be tying in visits to impressions, rather than tracking impressions alone. Cree is an award-winning writer, publisher, journalist and entrepreneur. He is also a nationally-recognized investigative reporter and an academic All-American athlete
Tell us about your product/business and your specific role?
We're taking location intelligence data out of the media box. If you look at the evolution of location data in measurement, it started with ad targeting followed by ad measurement and then on to providing marketing and media insights driven by location data. We were fortunate enough to skip straight to the third chapter because our first clients were prescient enough to see that location data – and location attribution – is an important value add that shouldn't be solely hooked to the back of a media plan.
These customers sought a stand-alone location data product that couldn't be distorted by ties to paid media or compromised in its integrity by only running in-market paid media.
What is the core issue your product/technology aims to address and what sets it apart from the other players in the market?
When you take location data out of the media box you get panoptic visitation intelligence, which means your visitation measurement is always on, measuring all responses from various types of media. It's the difference between a snapshot of campaign foot traffic lift versus having  having your finger on the pulse of prospective customer visitation trends 24/7.
Our clients start with insights first and then buy media, rather than the other way around. It's a powerful improvement, as most options in the market require you to  buy before getting any insights whatsoever. Our clients turn that around in their favor. Value before the first impression.
What's the one industry, sector or role that your technology is most relevant to?
Principally it's anyone that markets or manages a destination, which can be a geographic area, like a resort or city; a retail location; a casino or an amusement park, and more.. You don't have to buy media. Maybe it is key for the destination to measure where their visitors come from or where they stay without being limited only to those users who have an observable transaction. Perhaps it is observing those who do not come to their destination but go to a nearby competitive destination.  We are relevant to any destination that benefits from seeing consumer visitation behavior before during and after their journey to that destination's area of interest. Or transaction.
Tying visits back to impressions, rather than tracking impressions and trying to to tie them to visits is the only accurate way to measure all response without duplication or distortion. It's harder to do but worth the wait.
What are some of the common challenges your customers approach you with?
It used to be "which ads inspired people to visit". But today it's evolved in to more holistic measures that go beyond marketing. It's questions like "where do my best visitors come from?", "how Long do users stay?" and "what's the overlap with my competition and how does that change during and after campaigns?"
Marketers need an accurate, composite way to measure a baseline of visitation before they could confidently measure the way media impacts that visitation.
Using technology to affect transformation usually starts with a transformation of beliefs and mindsets. How do you consult enterprise clients and help them make that important shift in mindset to move ahead on a particular project or implementation?
That's a great question. Visitation measurement – which is derived from raw data correlating human behavior patterns – is complex and unpredictable. It challenges assumptions and prevailing notions and also sheds light on marketing strategies you didn't know were working.
We're pleasantly surprised by how open-minded and positively marketers react when we present the eye-opening, impactful data to marketers, and it's why we have a 90% renewal rate.
Give us an example of an enterprise meeting a digital transformation goal through your product?
We have client relationships going back several years, so it's hard to list them all. We've seen that many of our clients have changed their targeted markets and the timing of their media plans based on our Origin Market and Days-to-Arrival insights.
Visitation measurement is the "hard numbers" in the research mix. People can be aware of a place and desire to go to that place, but if they don't have the time or money to visit then that marketing is being wasted.
One of our clients – a large US state – now measures 3 KPIs: awareness (from surveys), Intent (from surveys) and arrivals (from location data). Another client plans its end of year bonus for its agency based on the "Arrival Lift". Many consult directly with us about which media to buy before they place their ads because they want to ensure that every impression they buy is measurable.
Organizational change isn't easy, particularly for cities and states. We're lucky to have access to a new dataset that provides profound insights that are changing the way they market based on observed, real-world response their marketing in near real-time. We hope that trend continues, as it will benefit the whole industry.
What present or upcoming technologies you think have the maximum potential to accelerate enterprise digital transformation?
Blockchain and open source will be huge, along with integration of surveys and analytics into everyday marketing tactics.
What's your go-to resource – websites, newsletters, any other – that you use to stay in touch with the explosive changes happening in the digital space?
I love reading Medium, TechCrunch, Digiday and The New Yorker. Also, Harvard Business Review is a place I consistently go to for smart research and insights. And as a marketer I love all things GeoMarketing, LBMA, mobile media summit AdExchanger and untether.tv
Read a good book lately on the digital transformation that you'd like to recommend to us?
The Undoing Project
by Michael Lewis – It's a large book of uncanny wisdom related to how people consistently misinterpret numbers.
Related
Our Digital Disruptors