Interview with Mitch Berg, Chief Technology Officer at Vroom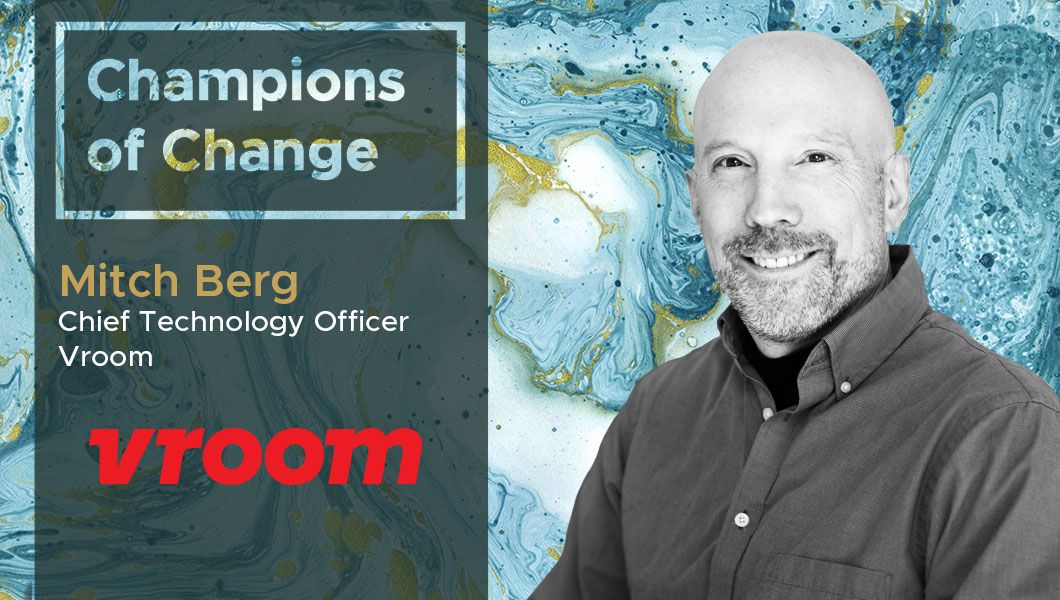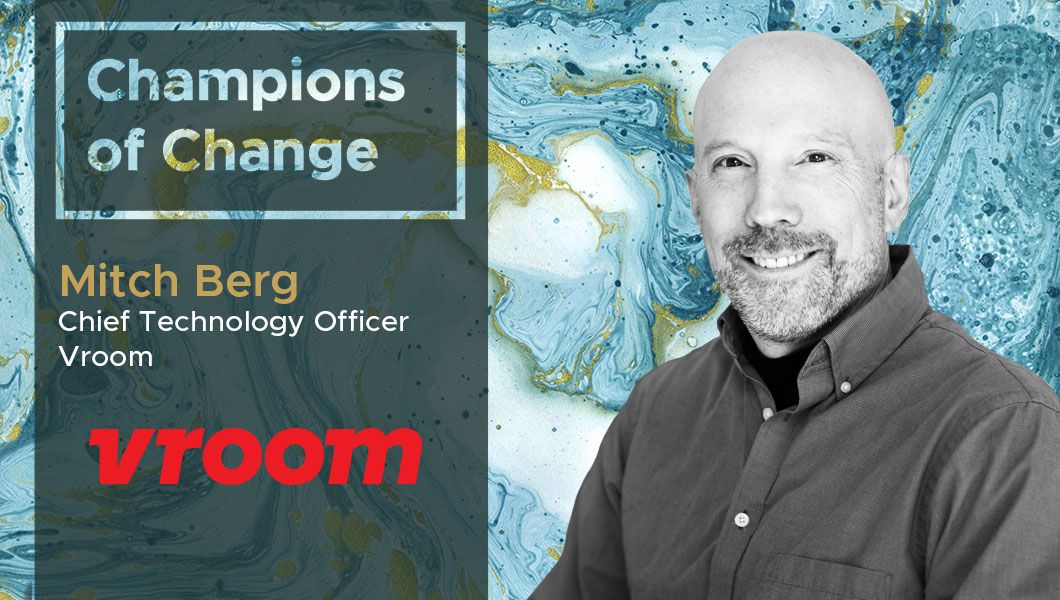 In this interview, Mitch Berg, CTO at Vroom, speaks about leveraging digital to bring innovation in the used car industry, using data to drive decisions and challenges that they plan to overcome in the near future.  At Vroom, Mitch is in charge of building a world-class engineering and data team to power experiences for customers and employees and help design the future of buying and selling cars online. Prior to Vroom, Mitch was SVP of Technology at dailymotion. A former CTO and CIO, Mitch has a wealth of technology leadership experience with particular expertise and interest in moving research and new ideas into the marketplace. Mitch graduated from the University of Buffalo with a BS/BA in Industrial Engineering & Computer Science, and received a Ph.D. in Industrial Engineering from the University of Pittsburgh, as well as his MBA from the University of Washington
TDE: Thank you so much for taking our questions! Tell us a little about your business and its history?
Mitch Berg: Vroom was founded in 2013 to change the way people buy and sell cars by bringing the process online. We offer thousands of low-mileage, reconditioned vehicles with direct delivery to consumers, and a private-seller acquisition service allowing customers to receive cash offers for their vehicles in minutes. Using rich data to understand the vehicles consumers want to buy and how to use competitive prices, we've sold thousands of vehicles and delivered to customers in every state across the country.

TDE: What are your thoughts on the current pace of digital transformation in your industry? Do you feel overwhelmed with the prospect of introducing technology solutions to manage & streamline parts of your business?
Mitch Berg: Vroom was born out of the fact that the used car industry has had very little innovation, especially in the digital space. The use of extensive data to drive decisions and technology to deliver streamlined experiences to consumers is foundational to our business. I don't feel overwhelmed; there's so much opportunity to improve the current experience that the challenge is really about prioritization.
TDE: What is the one technology trend within your industry that cannot be ignored?
Mitch Berg: 
The use of real-time data to drive decisioning throughout the business is crucial.
Whether it's using data to decide what cars we buy, how much we pay, which vehicles we show to consumers on our website or what customers we think would be interested in our product, instrumenting all of our systems around real-time data is at the core of what we do in driving customer value.
TDE: What has been the most significant technology integration/implementation so far, at your organization? Why? (could have impacted your employee efficiency, customer satisfaction, profit margins etc.)
Mitch Berg: We've had to restructure two existing tech platforms to work really well together – a back-end data system that allows us to track and house an extensive amount of data around our inventory and reconditioning processes, and a front-end system that allows us to use that data in real-time to feed our customer experiences and business operations.
TDE: Do you have a dedicated in-house IT team? What are some of the challenges your IT team and employees faced before, during and after bringing in this solution? How did you resolve them?
Mitch Berg: We have dedicated engineering and data teams working on our technology roadmap. The biggest challenge is building something at this scale in a short period of time. It has required over-communication and an integrated team structure, which we're navigating with regular team meetings, ongoing data sharing, and a cross-functional QA process.
TDE: What's the internal technology challenge your organization aims to resolve in the immediate future? (could be internal workflow/workforce automation or having internal operations such as CRM, HR, Inventory powered by front end mobile apps)
Mitch Berg: This isn't much of a technology problem but to be honest, our biggest challenge right now is recruiting. We need to scale our team with the expertise to execute our aggressive growth plans. (Read: We're hiring! Talk to me.)
TDE: From an external viewpoint are you considering using mobility solutions/mobile apps to promote/sell your products online, or to your dealers and allow them to order online?
Mitch Berg: In the long-term we know that our customers (even on a high-priced item like an auto), are going mobile. So in the near term, a mobile connection to our customers is essential. Right now, we serve that demand through a mobile-optimized site experience.
TDE: How do you keep yourself updated? What are some of the websites, magazines or apps that you subscribe to or read regularly?  
Mitch Berg: I don't have go-to sites or apps but I stay connected in the technology community based on past relationships and positions I've held. From time to time, if a topic interests me (and I have a few spare minutes), I'll seek out the latest content and thought leadership in the area. It's more organic than anything.
TDE: What's your favorite social network – Instagram, Facebook, LinkedIn or Twitter?
Mitch Berg: Right now, it's LinkedIn. We have plans to scale our business significantly but to achieve our goals we have to grow our engineering and data teams, so I'm actively engaging my network to find and meet the best talent.
For more DX insights follow Mitch Berg on LinkedIn 
Related
Our Digital Disruptors