Interview with MG Orender, President of Hampton Golf Inc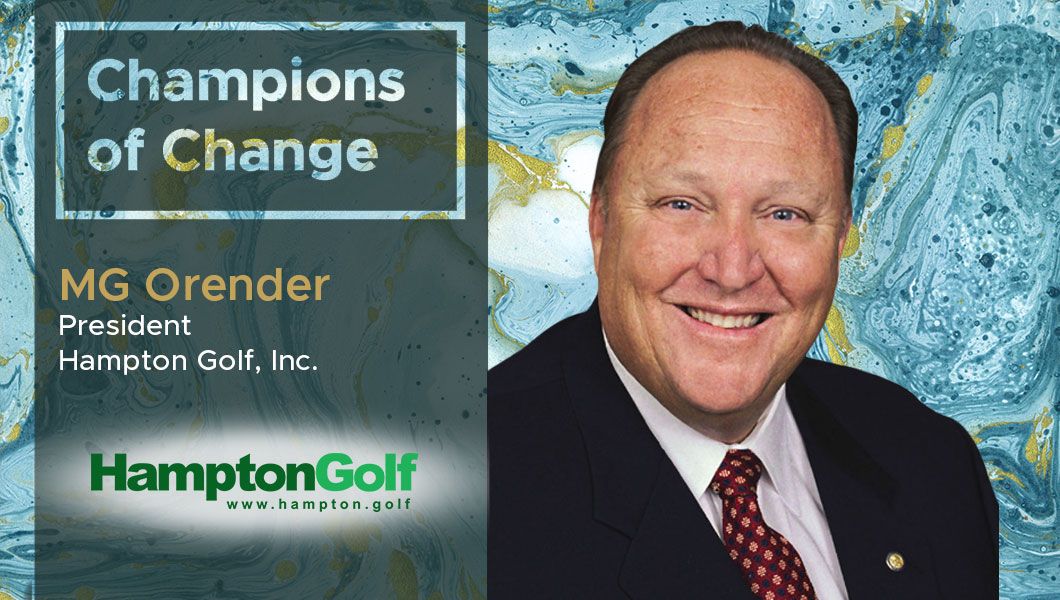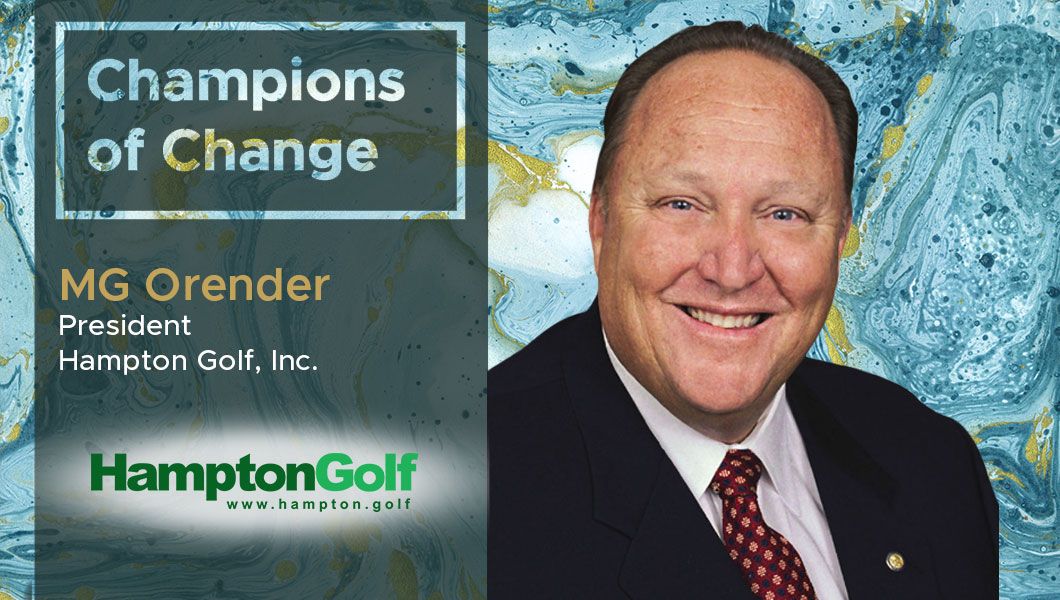 In this interview, MG Orender, President of Hampton Golf Inc, shares his views on the slow pace of tech change in the golf industry, the trend of increasing number of tee time bookings online and how social media is a boon, as it helps to stay connected with consumers in real time. A Professional Golfers' Association of America Member since 1981, MG Orender began his career in 1974 as a shop assistant and rose through the ranks holding positions of head professional, pro-superintendent with a class "A" superintendent certification, pro-manager and eventually general partner. In 2003, Orender was named the 33rd president of the PGA of America, a not-for-profit organization of more than 28,000 men and women that work to promote the game of golf. In 2005, Orender was inducted into the PGA Hall of Fame and awarded the Herb Graffis Award. When not consumed by golf, Orender is a devoted father to his four children
TDE: Thank you so much for taking our questions! Tell us a little about your business and its history?
MG Orender: I have been involved with the management and operation of more than 100 golf clubs and over 30 golf club constructions and/or renovations, my most recent golf management company is Hampton Golf.
Hampton Golf's current portfolio consists of 27 golf clubs in five states with over 2,000 Team Members.
TDE: What are your thoughts on the current pace of digital transformation in your industry?
MG Orender: The golf business is a game of tradition and historically has been a slow adapter to technology.
TDE: Do you feel overwhelmed with the prospect of introducing technology solutions to manage & streamline parts of your business?
MG Orender: No, the opposite. Hampton Golf is constantly looking for ways to apply technology from other industries and/or develop solutions ourselves.
TDE: What is the one technology trend within your industry that cannot be ignored?
MG Orender: Online tee-times. Currently 30% of our consumers are booking tee times online and that trend is growing each year.
TDE: What has been the most significant technology integration/implementation so far, at your organization? Why? (could have impacted your employee efficiency, customer satisfaction, profit margins etc.)
MG Orender: In the consumer aspect, social media has had a tremendous impact on our business. It allows us to stay connected with our consumer real time and being a weather-dependent business, that is critical. These social media platforms include Facebook, Instagram, Twitter and more.
In a business perspective, the integration of dashboards has been impactful in the sense of changing the way we staff, the way we spend, and our marketing efforts.
TDE: Do you have a dedicated in-house IT team? What are some of the challenges your IT team and employees faced before, during and after bringing in this solution? How did you resolve them?
MG Orender: No, we have one contracted group that handles all of the IT needs for our golf properties and corporate offices. The biggest challenge is having multiple point of sale systems among the various golf course clients and integrating that data back to our Executive Team for analysis.
TDE: What's the internal technology challenge your organization aims to resolve in the immediate future? (could be internal workflow/workforce automation or having internal operations such as CRM, HR, Inventory powered by front end mobile apps) 
MG Orender: Hampton golf has created a digital management platform called Hampton Connect. Within that platform we provide our managers a digital profit/loss journal, TidBits (a digital learning system), and lastly a dashboard snapshot of their business of real-time data so they can react appropriately and in a timely manner.
TDE: From an external viewpoint are you considering using mobility solutions/mobile apps to promote/sell your products online, or to promote/sell your products to your dealers and allow them to order online?
MG Orender: We currently use third party aggregate sites to sell tee times and they all are equipped with mobile apps.
TDE: How do you keep yourself updated? What are some of the websites or magazines or apps that you subscribe to or read regularly?
MG Orender: Obviously, all of my golf industry publications but also restaurant and hotel industry publications because we are all in the hospitality business.
TDE: What's your favorite social network – Instagram, Facebook, LinkedIn or Twitter?
MG Orender: My favorite social network is Facebook; it's user friendly and makes it easy for me to stay connected with my loved ones and friends.
Related
Our Digital Disruptors