Interview with Dr. William Rassman, Founder of NHI Medical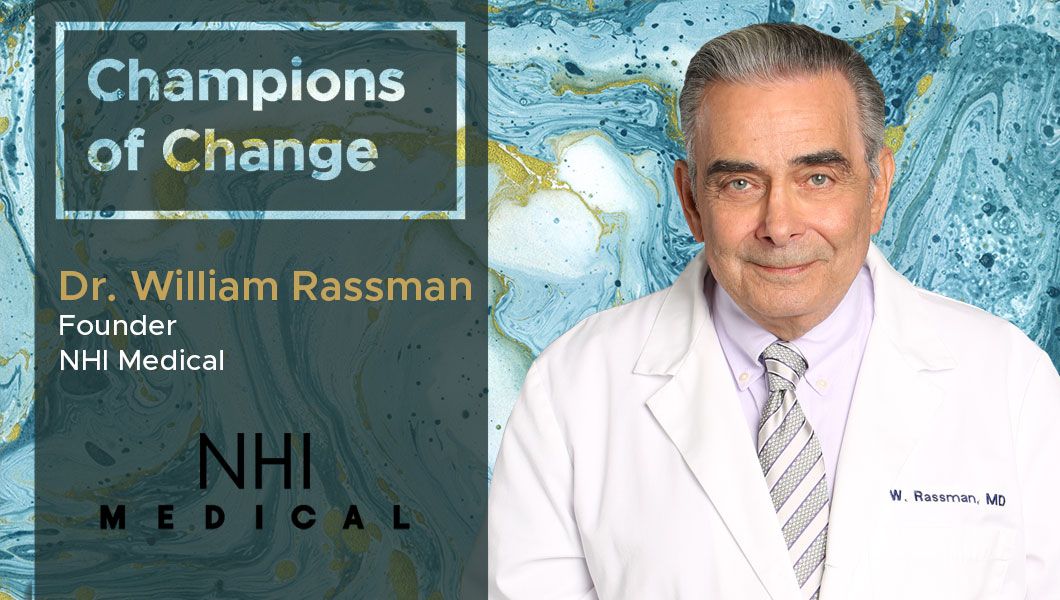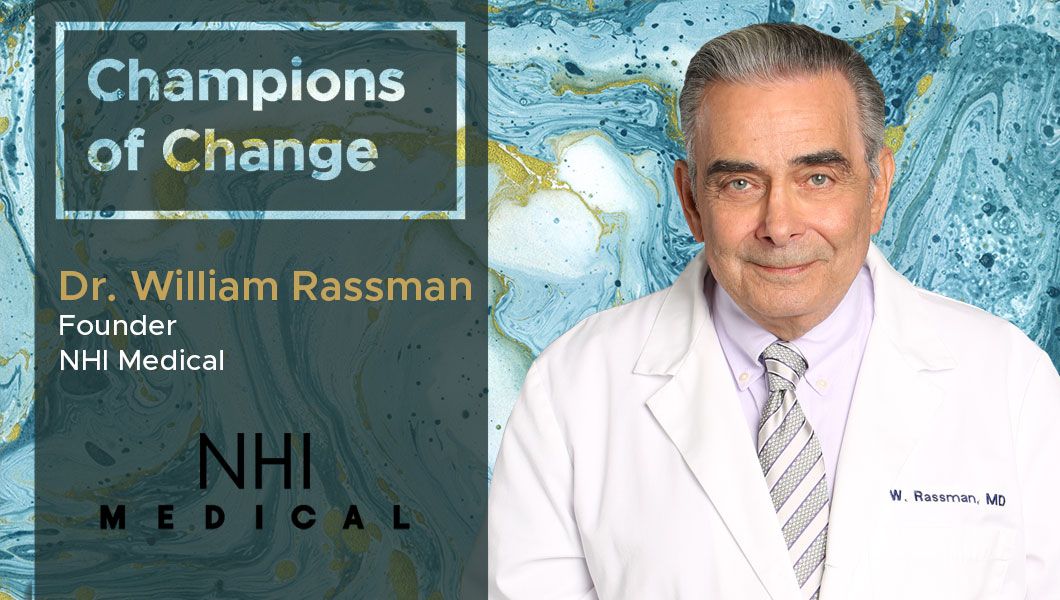 In this interview, Dr. William Rassman, Founder of NHI Medical discusses natural hair restoration tech and how they leveraged technology for this. Dr. William Rassman was educated in medicine and surgery at the Medical College of Virginia, the University of Minnesota, and Cornell Medical Centers. He did a cardiovascular fellowship with Dr. C.W. Lillehei, the man who invented modern heart surgery. He served in the U.S. Army, reaching the rank of Major and served as a war surgeon in the Republic of Vietnam. The American Board of Surgery certified Dr. Rassman in 1976. A professional inventor, William holds more than 3 dozen patents which defined new ground in various fields. His greatest accomplishment was the commercialization of the Intra-aortic Balloon pump, a device which is now used as the standard heart assist pump in every coronary care unit in the world. He has developed medical devices for the cardiac field and the biotechnology field. He has also received two software patents for complex scheduling systems and an approach for displaying complex data in databases
TDE: Thank you so much for taking our questions! Tell us a little about your business and its history?
Dr. William Rassman: NewHair Medical is a group of doctors specializing in hair restoration. About 85% of our patients have genetic balding and are male and 15% are female with high hairlines wishing to have their hairlines lowered. We started business in 1991 and changed the technology of the day from a deforming surgical technology to a completely natural hair restoration technology. We published everything we did in peer-reviewed medical journals and this gave us rapid international recognition. The market was driven by the buying public, where patients found that quality hair restoration was available in Los Angeles. An international clientele rapidly developed and as our reputation grew, doctors from around the world traveled to view what we were doing and how we did it. We were very open to share the technology in a effort to change an old dodgy industry.
Eventually the 'Standard of Care' which we defined became the world-wide Standard of Care for the industry and we were known as the pioneers who forced the change. Innovation continued to drive us. Our innovations included over 16 patents which included surgical instruments and the robotic technology that eventually evolved through a license we sold in 2006. In 2002, we published a new surgical hair transplant technology called Follicular Unit Extraction (FUE, 6 years in development). Within a week of our publications, the procedure caught on like 'wildfire' and it took a few years for doctors from around the world to actually master the technology. Today, more than half of the $6 Billion annual hair restoration surgery is performed by FUE. The rich and famous came through our doors and today we retain possibly the best image for such a service, world-wide.
TDE: What are your thoughts on the current pace of digital transformation in your industry? Do you feel overwhelmed with the prospect of introducing technology solutions to manage & streamline parts of your business?
Dr. William Rassman: No, we have been keeping up with social media and with the newer marketing websites. We had started a blog in 2006 and established a large following which has continued to follow my posts. This blog site has established a reputation for thoroughness in subject material for hair-related problems.
TDE: What is the one technology trend within your industry that cannot be ignored?
Dr. William Rassman: The movement to cell phones is an industry change that can't be ignored. More than half of our customers now access us through their cell phones so everything we do must be cellphone-friendly.
TDE: What has been the most significant technology integration/implementation so far, at your organization? Why? (could have impacted your employee efficiency, customer satisfaction, profit margins etc.)
Dr. William Rassman: We have made our scheduling available online for patients so that they can control their involvement with us. This has helped our employees manage our daily schedule more easily.
TDE: Do you have a dedicated in-house IT team? What are some of the challenges your IT team and employees faced before, during and after bringing in this solution? How did you resolve them?
Dr. William Rassman: Yes, we have one full time employee and one part time consultant. The challenges are always personal issues which are resolved with personal management skills, one-on-one.
TDE: What's the internal technology challenge your organization aims to resolve in the immediate future? (could be internal workflow/workforce automation or having internal operations such as CRM, HR, Inventory powered by front end mobile apps) 
Dr. William Rassman: Our business is unlike other businesses, in that we are a boutique hair restoration practice which is heavily people-dependent, which does not focus on volume but on individual personalized care. Each of our patients are 'King' or 'Queen' for the day of surgery and the follow-up is part of the service we deliver to continue with the high level of service we initiate from the moment of first contact.
TDE: From an external viewpoint are you considering using mobility solutions/mobile apps to promote/sell your products online, or to promote/sell your products to your dealers and allow them to order online?
Dr. William Rassman: We have recently redone our website with a focus on mobile use, very user friendly for cell phones.
TDE: How do you keep yourself updated? What are some of the websites or magazines or apps that you subscribe to or read regularly?
Dr. William Rassman: Our IT group keeps us updated. I am on many websites and read many magazines.
TDE: What's your favorite social network – Instagram, Facebook, LinkedIn or Twitter?
Dr. William Rassman: Facebook, Instagram and LinkedIn have great value for us.
Related
Our Digital Disruptors