Interview with Tiffany Cruikshank, Founder of Yoga Medicine®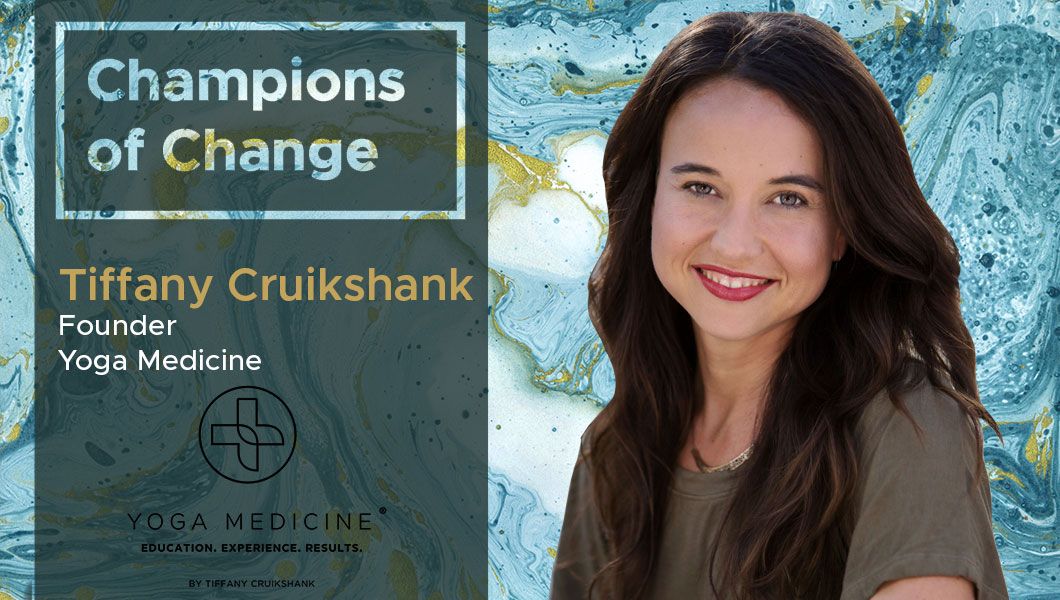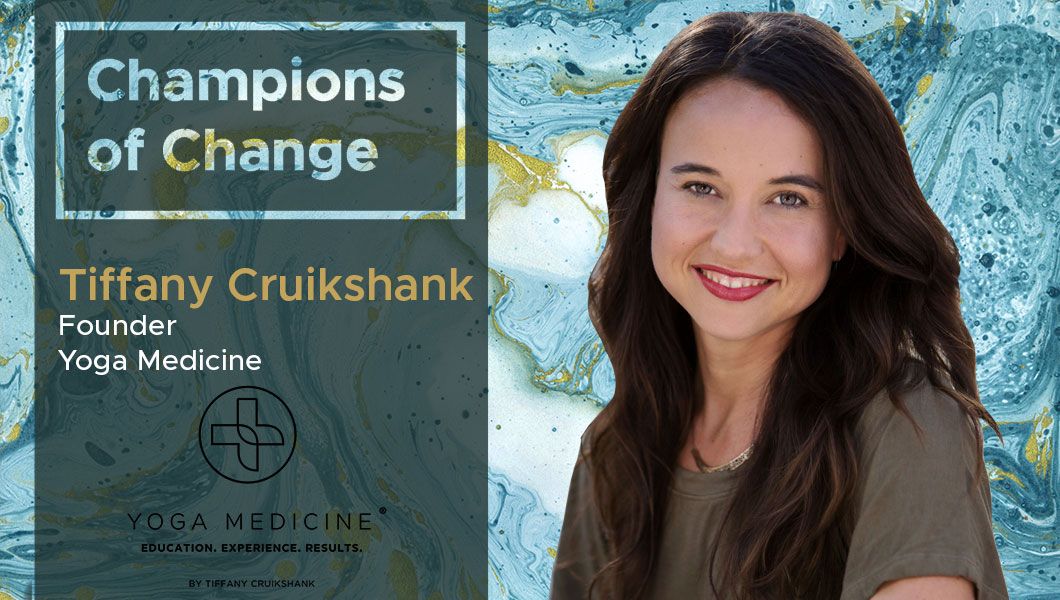 Tiffany Cruikshank is an internationally renowned yoga instructor, who has spent the past 20 years crafting a methodology for teaching and practicing yoga, wherein the practice is melded with Eastern and Western notions of medicine
TDE: Thank you so much for taking our questions! Tell us a little about your business and its history?
Tiffany Cruikshank: Yoga Medicine trains yoga teachers to work with healthcare providers to support the ongoing health and wellness of their patients. We train yoga teachers to understand both traditional yoga practices as well as anatomy, physiology, kinesiology and pathology, fusing the east and west to provide the most effective therapeutic yoga approach.  We also provide information and resources to healthcare providers to help bring yoga to those who need it most.  We provide cutting edge training to teachers that includes in-depth anatomy studies.
TDE: What are your thoughts on the current pace of digital transformation in your industry? Do you feel overwhelmed with the prospect of introducing technology solutions to manage & streamline parts of your business?
Tiffany Cruikshank: After teaching for over 25 years now, I've seen the market change dramatically with digital technology.  It can be overwhelming at times, especially since I'm not a tech expert, but it has also been essential for us to connect with a broad international market.
TDE: What is the one technology trend within your industry that cannot be ignored? 
Tiffany Cruikshank: Mobile technology is key for our industry.
TDE: What has been the most significant technology integration/implementation so far, at your organization? Why? (could have impacted your employee efficiency, customer satisfaction, profit margins etc.)  
Tiffany Cruikshank: InfusionSoft is at the core of our small business' daily functionality. We use InfusionSoft for smart client management and tailored automated communications. It allows one person to do the job of three. Since we've integrated InfusionSoft, we've kept more accurate client records, had more timely, informative communications with our community, and learned new ways to integrate automation within our website.
TDE: Do you have a dedicated in-house IT team? What are some of the challenges your IT team and employees faced before, during and after bringing in this solution? How did you resolve them? 
Tiffany Cruikshank: I think for any small business, every member on your team wears multiple hats within any given workday. We don't have an in-house IT team, but our team is well-versed with the functionality of our website, plugins, and automation tools. When we are stumped or want to refine a system's technology, we turn to our contracted web team.
TDE: What's the internal technology challenge your organization aims to resolve in the immediate future? (could be internal workflow/workforce automation or having internal operations such as CRM, HR, Inventory powered by front end mobile apps)  
Tiffany Cruikshank: Our next big challenge is upleveling key functionalities within YogaMedicine.com and making our site mobile first. We are still in the conceptual phase and we look forward to launching an improved online course experience and more interactive components within our membership site.
TDE: From an external viewpoint are you considering using mobility solutions/mobile apps to promote/sell your products online, or to promote/sell your products to your dealers and allow them to order online?
Tiffany Cruikshank: Absolutely, we are always looking for better ways to serve our community of teachers and healthcare providers.
TDE: How do you keep yourself updated? What are some of the websites or magazines or apps that you subscribe to or read regularly?  
Tiffany Cruikshank: I'm constantly learning and connecting with others. My husband, Forrest Hobbs, works with tech startups to help them get off the ground and running so I often look to him for tech and business advice.
TDE: What's your favorite social network – Instagram, Facebook, LinkedIn or Twitter?
Related
Our Digital Disruptors