Interview with Jerome Pineau, CDO at La Maison Hubert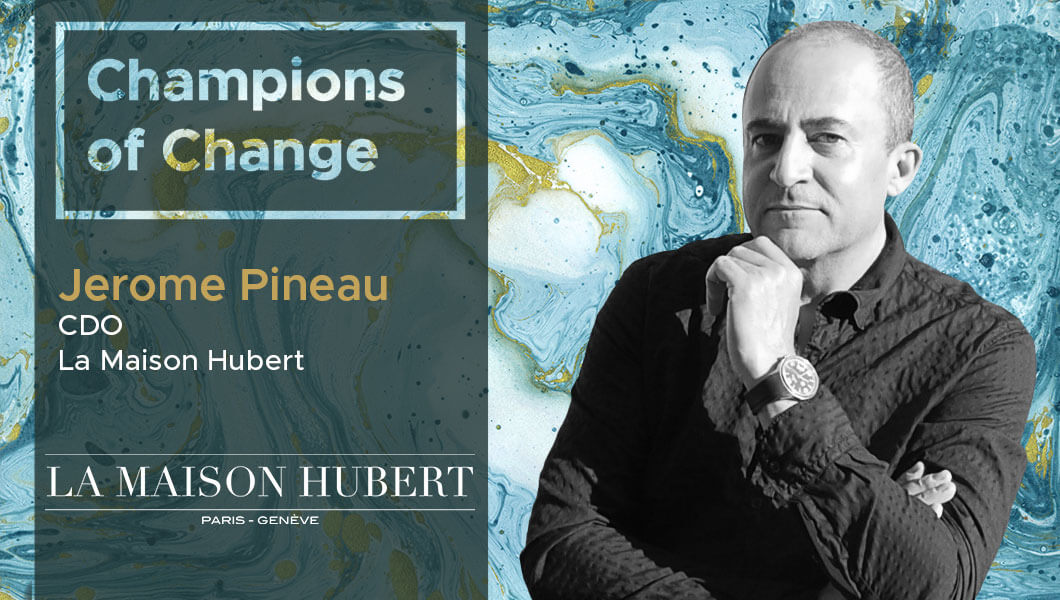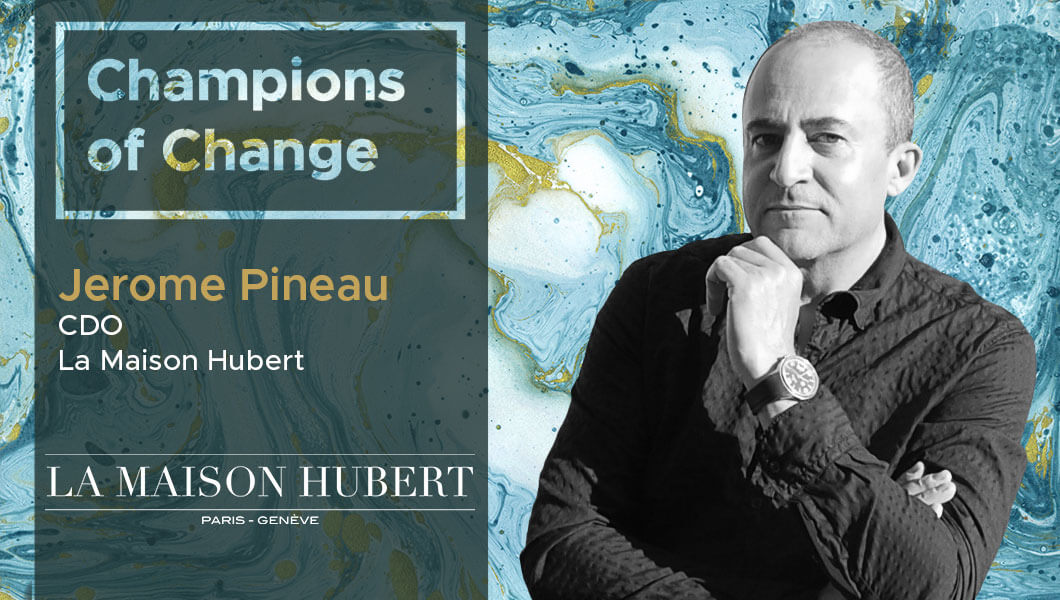 In this interview, Jerome Pineau, CDO at La Maison Hubert elaborates on why 'digital' is an existential requirement for brands to stay relevant across generational markets, the challenges with technologies at the forefront of digital innovation and carefully crafting an ecosystem of best-fit solutions on the road to 'digital'. Read on for a sneak peek on their new hybrid luxury retail network set to revolutionize retail interaction. Jerome has consulted with technology B2B and luxury industries, where he put to work his extensive international experience in digital transformation, social strategy, and CX for his clients
Thank you so much for taking our questions!  Tell us a little about your business and your specific role?
La Maison Hubert
is a Franco-Swiss luxury brand in the high-end gastronomy space. We sell culinary experiences and retail fine grocery products through storytelling in a "phygical" commerce environment.
We organise very exclusive live culinary events with entire casts of chefs and artisans (growers, producers, fishermen, wine growers, herbalists, bee keepers, etc) , and we sell fine grocery artisanal products online (both during and outside the events). We spend a lot of time curating these authentic products throughout France and Switzerland. I am the chief digital officer – (and one of three partners)–of the company. In this role, I ensure we leverage all available digital means and technologies at our disposal to support sales, marketing, operations, innovation, and overall business goals well into the future. You could say I'm a technologist, marketer, and business strategist all rolled into one package.
When did you first realize that you had an issue that needed a digital solution? What was the nature of the problem you set out to solve?
We are very lucky being a startup because this allowed us to start with a clean slate. As digital has always been part of our DNA, it's not an afterthought – it's inherently tied to everything we do, both strategically and operationally. La Maison Hubert in itself is one very large digital endeavor.
So it wasn't just about solving a particular issue.
Digital for us, is an existential requirement if we want to stay relevant and connect with our customers in a way they expect.
So, gastronomy is a pretty traditional offering, but we're really a digital luxury brand which happens to be marketing and selling very unique experiential and food products at the moment.
So part of the "problem" we're solving is how to efficiently digitize a luxury offering – a pretty common challenge in that industry – while maintaining exclusivity and authenticity and staying relevant across various generational markets. Because the way young people consume luxury nowadays is quite different than in the past. Luxury is experiential to them. Fleeting moments of happiness within a positive social context. Exceptional moments in time is how we define luxury. It's not just a product. And we use digital extensively to create, build, market, and run these events.
What were the challenges you faced at the time as you began the process of evaluating solutions?
Digital for La Maison Hubert didn't come into play until Sept 2017 so the challenge was how can we make a big impact online and use digital to help us grow globally and get visibility and market share very quickly with fairly limited budgets and resources. Part of the beauty of digital is that it democratizes a lot of things that were before only available to very large brands with massive budgets. Some of the solutions we needed are pretty common and easily deployable nowadays, especially on the CRM and marketing side. Others are more difficult to find and implement because they're at the forefront of digital innovation nowadays, like using blockchain for product traceability for example. It took us quite a while to finally find the right partner.
What did the final solution look like and what were the broad benefits that it delivered?
We're dealing more with a crafted ecosystem of many individual solutions carefully stitched together rather than one big umbrella "solution". CRM, digital marketing, social media, mobile sites, custom sites, video production, payment methods, and extensive use of QR codes. We market directly from the physical products allowing customers to interact with them one-on-one at every step of their consumer journey.
Digital allows us to embed the storytelling directly and contextually into the product from the shelf or the plate to the customer's home.
We cover every touch point from research to buying decision, to consumption, re-ordering, and of course recommending the product to friends.
We also have a custom microsite, for example, that we use to enhance the customer experience during the events using iPads (or their own devices) where they can instantly order and purchase products they're tasting in real time. This is the ultimate "in-context" marketing and sales engine. Of course we also have our regular online boutique where we showcase very exclusive products developed only for our brand.
Another huge benefit is the digital uplift we provide our partners. Both on the event and product side. Those can be other brands, of course, but also our starred chefs and artisan partners. Our digital platform is a global stage from which they can all shine together.
We're inherently a very efficient and emotion-driven communication platform. Food – especially artisanal food – is a powerful emotional tool to engage people with, bring them together, and drive desire and demand.
So  once we integrate partners into our platform, and when we run events or campaigns with them, they get an instant marketing and sales boost from our digital firepower. Everything works together and can be deployed at the flip of a switch. So the broad benefit is scalability, versatility, and very high velocity because we're able to turn things around on a dime – and that's clearly a competitive advantage for us – all thanks to digital. It's a win-win for us, for partners, and more importantly for our customers.
What were some of the key elements that were responsible for the project's success? What processes have you found useful for implementing digital technologies?
A key element was a very clear strategy from the get-go. And an ability to analyze in real time and pivot very quickly as needed. Both operationally and from a business model perspective. A solid digital infrastructure and strategy allows a business to be nimble in that way – and nowadays in business that's a do-or-die capability. Because market adaptability these days is critical. Things change on dime, and we have to be able to analyze, react, and execute on change very quickly. Whether in the midst of an event, or onboarding a new product or partner within hours.
I'm very much a "trial and error" guy and quick prototyping/MVP advocate on the digital side – I think that's essential. Then the ability to very quickly find and select the right technology partners who can work at the same speed and scale we do.
Process-wise, we're a very close-knit partner team with complementary skill sets (luxury management, gastronomy, and digital marketing) and absolute trust and respect for one-another. And we've worked together for a long time. We make decisions in real time. It's a phone call or a WhatsApp (and we're distributed globally between France, Switzerland, and USA).
To implement digital right, you need coherence, synchronicity, and speed. You need objectivity. And you need a fair amount of intuition and luck quite frankly.
Strategically, we knew that a luxury retail playbook had to be "phygical" nowadays. We don't believe retail is dead. We say it needs to be rethought.
For us, it's the seamless blending of the physical experience (events and retail) with the scalable convenience and "magic" of the digital customer experience that makes the difference.
And then fully exploiting every digital means at our disposal to create beautiful and impactful storytelling on the content side.
Gastronomy brands are not typically associated with digital. We're changing that and digitizing a luxury food and dining experience. That makes us unique and different. It's not enough to just sell experience or products online – there has to be both physical and digital experiences for our customers – it's what our customers and partners expect these days.
What was your biggest takeaway from this project?
I think it's important to spend the right amount of time initially putting the pieces together assembling the digital business rather than rush quickly into whatever the next shiny object or trend might be. It's like a chess game. You need to quickly determine what's critical, and what's a "nice to have". Then discard the unwanted. In the digital world, that's a crucial skill.
My takeaway is that quality and longevity take time to build in a luxury undertaking – in a world of instant gratification, that can be frustrating, but it's essential for the long-term health of the business and the brand. The other crucial ace-in-the-hole is working with a team who can execute. And we're all seasoned executors at La Maison Hubert. It's not about doing everything perfectly, but about always pushing forward and making progress day in and day out. And getting your hands dirty when needed. I've always said "execution eats strategy for breakfast" and my experience here has only reinforced that credo.
What's next for you on your digital roadmap?
We're going to keep growing the platform – enhancing it where needed – as well as our social media and content footprint of course. We're also working on a new hybrid luxury retail network that will revolutionize the way consumers think about and interact with retail points.
Our next big strategic project is going to involve product traceability because product authenticity is a key strategic asset for us – as you can imagine when it comes to artisanal food offerings! And we're going to use blockchain to do this. Our customers will be able to trace products all the way from inception to the shelve (or plate). From the time a product is fished, farmed or grown, to the time it's cleaned, then assembled and packaged, then shipped and received, then served or sold to the consumer.
Every moment of the product life genesys will be digitized so our customers know exactly and reliably what they're consuming and from which producers. And how it got to them. Blockchain allows us to do this without any leap of faith and with complete trust – you can't cheat, and you can't counterfeit – it's not just La Maison Hubert claiming authenticity, but technology ensuring it as well via mathematical proof. That's the future of luxury gastronomy in my opinion. And a very innovative, concrete, and appropriate way of using blockchain.
What's your go to resource – websites, newsletters, any other – that you use to stay in touch with the explosive changes happening in the digital space?
I spend a pretty decent amount of time on LinkedIn reading content and participating in industry expert conversations. People I've known or followed for a long time and who aren't just preachers but also executors. I try to exchange with industry peers as much as I can. And I'm a voracious reader – I probably read an e-book on innovation, digital marketing , or business strategy every couple of weeks. I make the time no matter what as I feel that's critical. And I have an extensive set of filters on Google News around digital and what's happening in several verticals like retail, food, technologies, and also customer experience and generational shifts.
Read a good book lately on digital transformation that you'd like to recommend to us?
I recently picked up a Kindle version of Tom Goodwin's (EVP,Head of Innovation,Zenith) Digital Darwinism book. Tom's a no-nonsense digital expert with real world advice – I follow him on LinkedIn as well.
Related
Our Digital Disruptors