Interview with Adam Weinstein, Co-founder & CEO at Cursor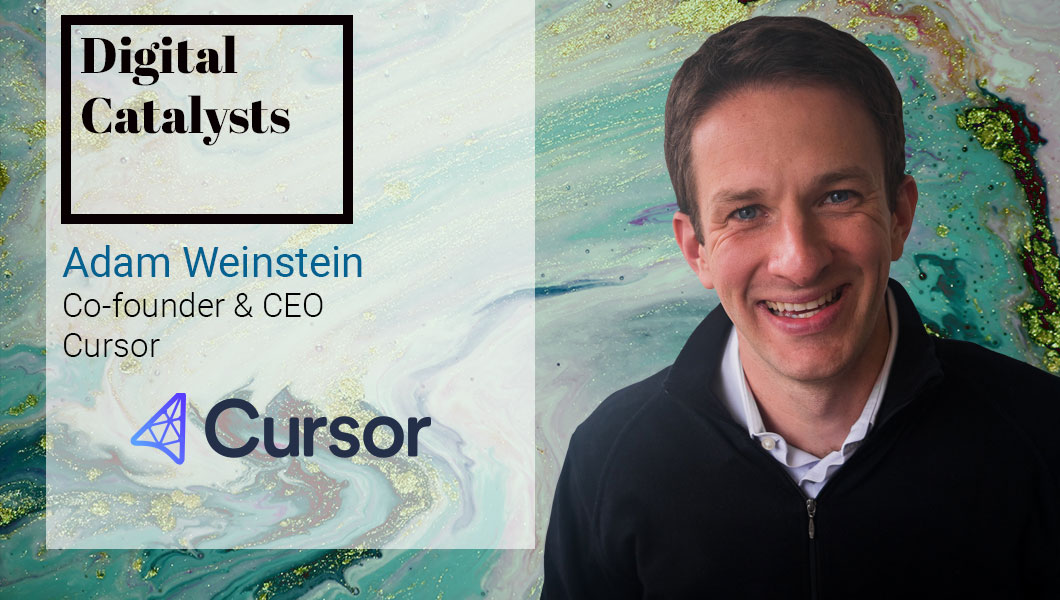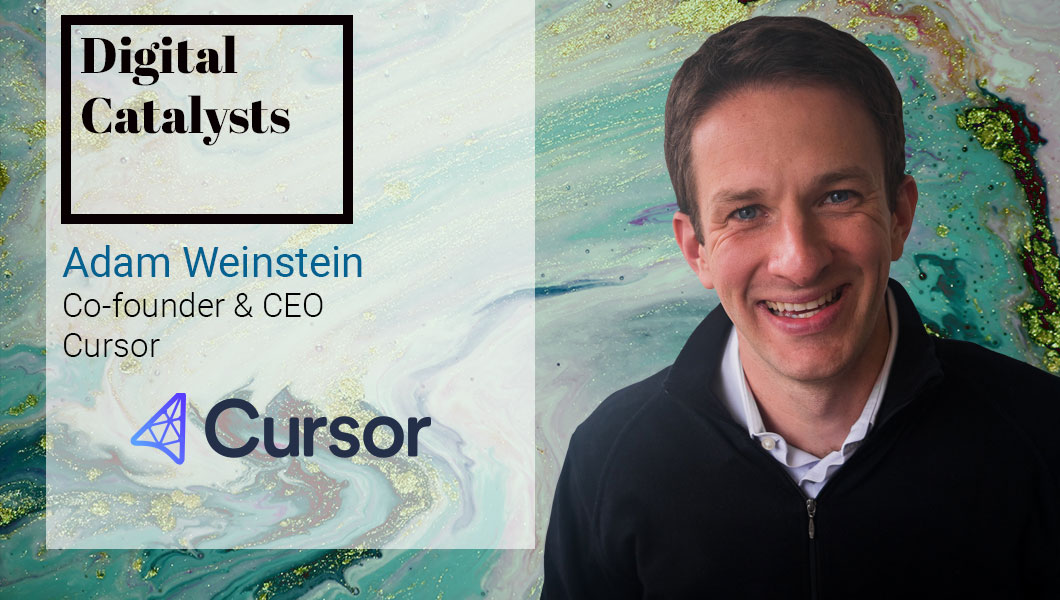 In this interview, Adam Weinstein, Co-founder & CEO at Cursor discusses the challenge with fragmented data and AI's potential in the times to come. Prior to Cursor, Adam was the head of LinkedIn's developer platform and the head of data and analytics at Bright (an AI-powered recruiting platform acquired by LinkedIn for $130M). Adam's passion for data has been ever since the start of his career as part of the first business intelligence team at ExactTarget (later acquired by Salesforce for $2.5B). Today this has seen him establish the tech start-up with brands like Apple, Slack, Atlassian and more
TDE: Tell us about your product/business and your specific role?
Adam Weinstein: I am the co-founder of Cursor, a data search and analytics hub, and have been entrenched in the data space for the past decade. I was the first BI hire at ExactTarget, which was acquired by Salesforce for $2.5B in 2013 (now called Salesforce Marketing Cloud), and later led analytics at Bright, an AI-powered recruiting platform acquired by LinkedIn for $130M. From there, I helped lead analytics at LinkedIn, where I was responsible for building out LinkedIn China. It was during this process that I came up with the idea for what would become Cursor.
In short, I wanted to create a solution that would make answers to data questions easier to find. Cursor takes all of a company's data assets and makes them searchable and actionable. It's as accessible to a company's data analyst as it is to senior executives (CEOs,VPs, etc.).
TDE: What is the core issue your product/technology aims to address and what sets it apart from the other players in the market?
Adam Weinstein: Before going to China to spearhead LinkedIn's launch there, I met with numerous internal leaders at LinkedIn to learn more about their needs, the data they use to address them, and absorb everything needed to replicate these assets in China. I had in excess of 200 coffee meetings to get the job done, during which I realized there had to be a better way to accomplish what I was doing. I then met with colleagues in the data community and realized many experience the same problems daily. Out of the 30 people I met with, more than a dozen said they'd write a check for a platform that solved this problem tomorrow, which is when I realized I was onto something big.
Data is a fragmented resource and lives in many disparate locations (cloud tools, personal workstations, internal databases, etc.), making it tough to find the right answer for a given question. Cursor is a central repository that captures the metadata from all of a company's data sets, making it easy for data analysts and key decision-makers to search that data.
Cursor is unique because it is easy to get up and running, doesn't require a huge investment of time or money, and can grow organically inside an organization. Cursor also provides value regardless of whether you're a single analyst or a Fortune 500 enterprise.
TDE: What's the one industry, sector or role that your technology is most relevant to?
Adam Weinstein: We designed Cursor to be relevant to any individual at a data-driven organization, intentionally making it vertically agnostic. We have teams at industry-leading organizations, including Apple, Atlassian, and Slack, Terminix, Ticketmaster, and beyond that have already adopted the platform.
TDE: What are some of the common challenges your customers approach you with?
Adam Weinstein: Our customers say they're in need of a solution that allows them to search across the entire breadth of their data and analytical assets as they're currently housed in disparate locations (cloud, personal machines, etc.)
They're also looking for something that's easy to deploy and doesn't require extensive internal resources or requirements.
TDE: Using technology to affect transformation usually starts with a transformation of beliefs and mindsets. How do you consult enterprise clients and help them make that important shift in mindset to move ahead on a particular project or implementation?
Adam Weinstein: 
Companies know that data can help unblock decision making. Where they often struggle is in how to securely expose data to the right people at the right time.
Because Cursor only searches "metadata" (eg: what question a set of data is answering), it separates the actual access to the data from the ability to know that an answer exists.  Once a user finds an answer, being able to see the data still requires permission, but they now know where to look and who to ask if such permission needs to be granted.  We've found this approach to be far more palatable inside large enterprises.
TDE: Give us an example of an enterprise meeting a digital transformation goal through your product?
Adam Weinstein: LinkedIn is currently using Cursor to effortlessly share answers (often code) to popular analytical questions. Because previous questions are often building blocks to future ones (e.g.: Quarterly sales vs. Quarterly sales for Product X), Cursor has greatly reduced the effort necessary to answer many questions, increasing the overall team throughput while building a valuable knowledge base for the company.
TDE: What present or upcoming technologies you think have the maximum potential to accelerate enterprise digital transformation?
Adam Weinstein: Cloud migration – data still remains local for most established companies. However, everyone is thinking about how to best incorporate cloud solutions into their strategy in a secure and nimble way.
The notion of augmented analytics – or putting the right data in front of the right user at the right time – we find extremely powerful. As organizations adopt Cursor, we build a keen understanding of the types of content most valuable to them including topics which they are experts in and topics for which they are seeking out experts.  Through AI, we will be able to better map an organization's knowledge graph, helping provide relevant content to users at the time when they need it most.
TDE: What's your go to resource – websites, newsletters, any other – that you use to stay in touch with the explosive changes happening in the digital space?
Adam Weinstein: Given my time there, LinkedIn continues to be a key resource for me to see what other industry leaders are talking about in the data space.
TDE: Read a good book lately on digital transformation that you'd like to recommend to us?
Adam Weinstein: While quite possibly as far away from digital transformation as possible, I recently read a great book about John Boyd entitled Boyd: The Fighter Pilot Who Changed the Art of War. John was a relatively unknown fighter pilot responsible for many of the modern war theories and approaches used today, working from the bottom up to enact change inside one of the world's largest bureaucracies (the Department of Defense).
For more DX insights follow Adam Weinstein on LinkedIn and Twitter.
Related
Our Digital Disruptors