Interview with Anthony Fletcher, CEO at graze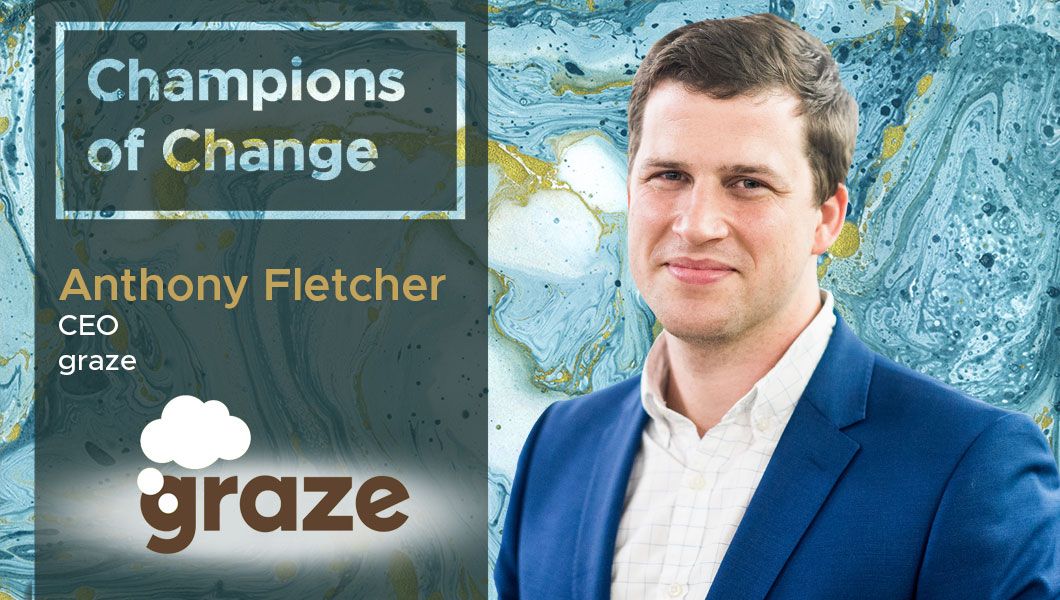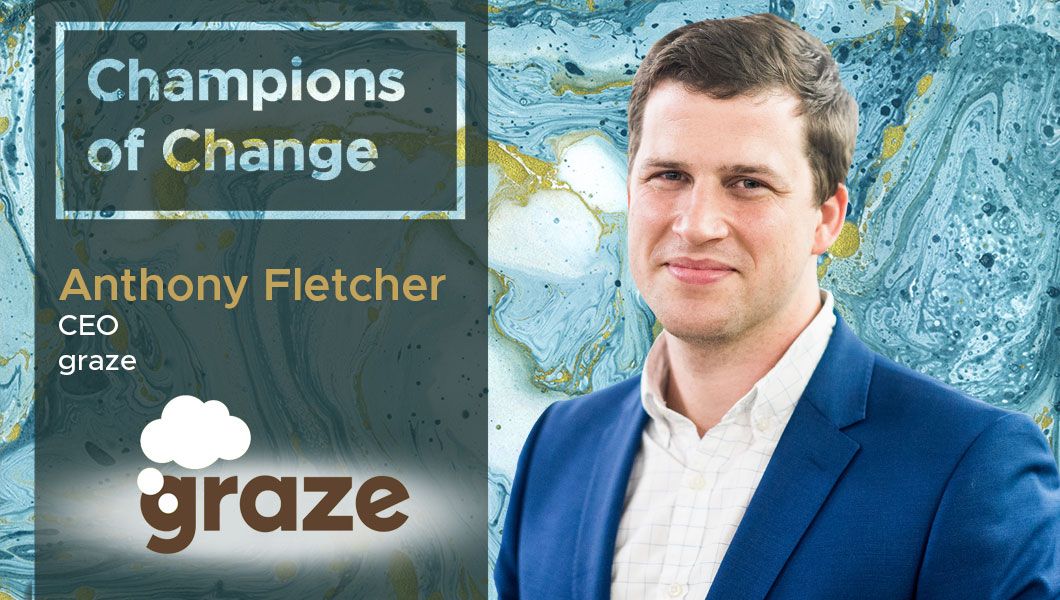 In this interview, Anthony Fletcher, CEO of graze, elaborates on leveraging technology to 'differentiate' your business, and explains why the way in which organizations use data will prove to be a key differentiator. He believes that while it's essential to be curious, it's more important to be driven by the customer in the first place! Anthony was responsible for taking graze, the tech-led multichannel retailer of healthy snacks established in UK, to the US and achieving a $32mn run rate in its first year, leading the sale of the business to private equity group Carlyle in 2012. graze designs, manufactures and sells its products both online and in-store, and launched the brand through traditional FMCG channels at retailers such as WHSmith, Sainsbury's and Boots. Previously, Anthony held various roles at Innocent Drinks and has a first class degree in Chemistry from Oxford University
TDE: Thank you so much for taking our questions! Tell us a little about your business and its history?
Anthony Fletcher: Founded by the technologists behind Lovefilm in 2008, graze is the UK's number one healthy snacking brand. Famous for its multichannel approach, the business has been helping its grazers imagine how snacking can fuel their busy lives. With an innovative model operating direct-to-consumers as well as more traditional retail relationships, graze uses its direct relationship with its grazers to pioneer innovation and tell its brand story.
graze is present in over 20,000 top retailers across the UK, as well as national US retailers such as Target, Walgreens and 7Eleven.
TDE: What are your thoughts on the current pace of digital transformation in your industry? Do you feel overwhelmed with the prospect of introducing technology solutions to manage & streamline parts of your business?
Anthony Fletcher: Managing existing tech systems as well as placing your bets on how to take it forward is a challenging area. Currently, I'm feeling optimistic as we are seeing the cost of technology continue to fall for key areas of our tech stack. This means our developers and our team can focus on the technology to differentiate our business rather than maintaining some increasingly generic core systems.
TDE: What is the one technology trend within your industry that cannot be ignored?
Anthony Fletcher: How you utilize data within the organization is key. The FMCG industry has heavily relied on traditional market research which is slow and expensive and requires specialist teams. I think technology will increasingly allow you to learn more about your customers and how best to work with them.
For instance, graze has our own internally built tools which allow anybody within the business to speak with our grazers directly, at timings deemed appropriate. When talking to consumers we no longer face barriers such as cost, matching schedules or having to work with another part of the organization, I believe there is a chance for us all to get closer to the consumer.
Ultimately, data should help organizations be more responsive and move with their consumers. The key, of course, is still to be curious and be driven by the consumer in the first place!
TDE: What has been the most significant technology integration/implementation so far, at your organization? Why? (could have impacted your employee efficiency, customer satisfaction, profit margins etc.
Anthony Fletcher: Our biggest success is how we have used technology throughout our product innovation process. This is everything from data science solutions to track the 350,000 reviews we get every month to the way our supply chain understands the requirements on packaging and ingredients in commercialization. A lot of this technology has been written in-house, and touches on different functional areas of the business.
TDE: Do you have a dedicated in-house IT team? What are some of the challenges your IT team and employees faced before, during and after bringing in this solution? How did you resolve them?
Anthony Fletcher: The good news is that this is a work in progress spanning a decade. We're a big fan of trying to break down projects both to help tech delivery but also to be curious about the reality of how it actually performs in the business. For us, we believe it is more about being iterative than chasing a big "turn on."
TDE: What's the internal technology challenge your organization aims to resolve in the immediate future? (could be internal workflow/workforce automation or having internal operations such as CRM, HR, Inventory powered by front end mobile apps) 
Anthony Fletcher: We're planning on launching into multiple European countries in the near future so it is the extent to which all the relevant systems scale to accommodate this. The good news is that we've always known this would be coming so it has been a part of all systems specifications for a number of years – to consider how the system would scale along the relevant dimensions.
TDE: From an external viewpoint are you considering using mobility solutions/mobile apps to promote/sell your products online, or to promote/sell your products to your dealers and allow them to order online?
Anthony Fletcher: People have been surprised that graze has never made an app. Our belief is, a better investment is to simply make your mobile experience as strong as possible. In terms of technology on the "inside", graze has written dozen of internal applications to help the business perform better. My personal favorite is the one that lets you upload packaging designs from our design studio directly to our manufacturing lines, cutting down lead times and manual processes. It's all about getting the friction out of the process of bringing products to market.
TDE: How do you keep yourself updated? What are some of the websites or magazines or apps that you subscribe to or read regularly?
Anthony Fletcher:  Graze hosts regular meet ups for various digital functions at its head office. If you want to know what is really going on you need to go to the innovators, be generous with what you've learnt and hear how they are looking at the world. What emerges is often at odds with the popular consensus!
TDE: What's your favourite social network – Instagram, Facebook, LinkedIn or Twitter?
Anthony Fletcher: LinkedIn – The market is always moving and it's surprising how much you can glean by following the right people.
For more DX insights follow Anthony Fletcher on LinkedIn and Twitter
Related
Our Digital Disruptors