Interview with Antonio Grasso, Founder and CEO at Digital Business Innovation Srl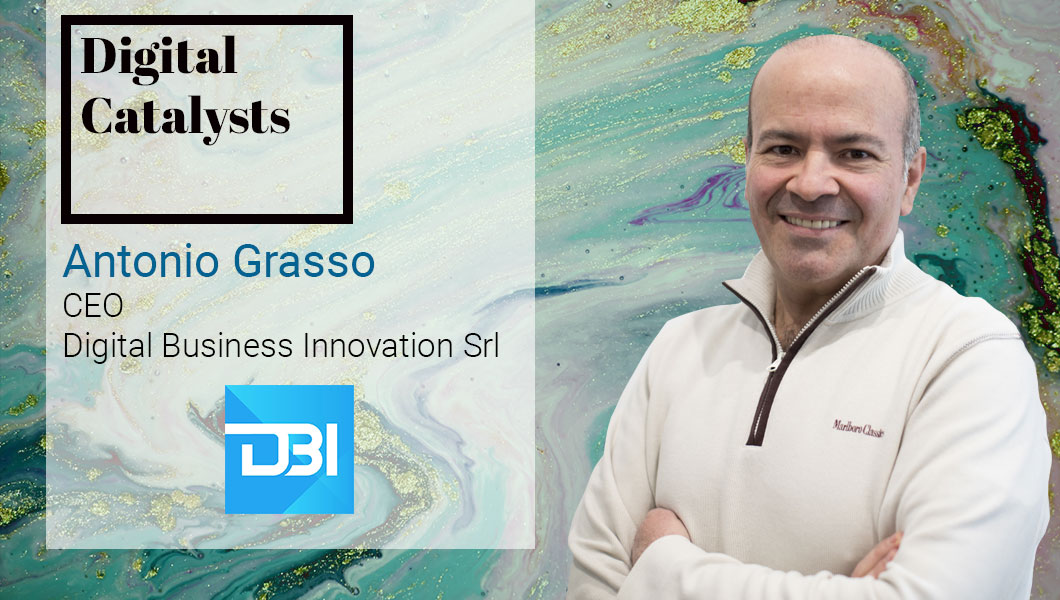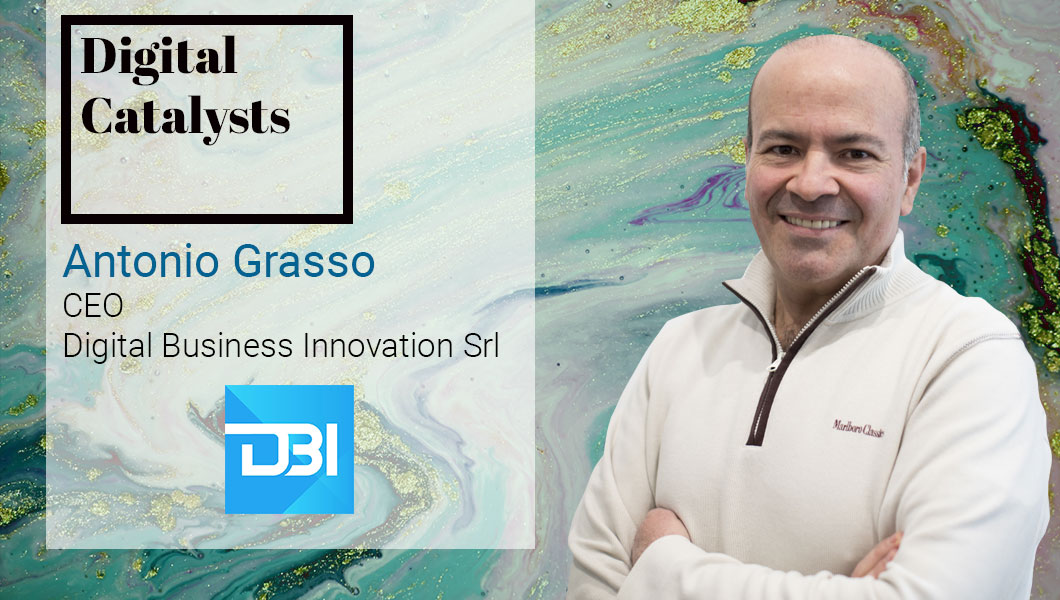 Read as Antonio elaborates on the essential pillars of digital transformation, his step-by-step process for implementing digital technologies and culture playing a critical role in the success of a DX project. Founder and CEO of Italian start-up Digital Business Innovation, Antonio is regarded as one of the top DX influencers. He is currently managing tech projects in the insurance and healthcare sectors. He is also looking into digital recruitment, autonomous camera management using AI for sports events, and a digital platform focusing on social affiliate marketing
Tell us a little about your business and your specific role?
I  started out as a chief developer and software architect in the IT industry leading large projects for the Italian government. I have over 35 years' worth of experience, handling numerous real-life projects in the field of information technology for both Enterprise and Public sectors
I'm the founder of an Italian Startup – Digital Business Innovation Srl – active in the Emerging Technologies adoption for Italian SMEs. Together with my team, we bring other startups to success.
In my capacity as an influencer, I am engaged with large, multinational companies across the globe. I help them to curate content, writing articles and attending business events and fairs. As speaker, I talk about Digital Transformation in events around Europe and USA.
What is the typical nature of challenges you encounter from enterprises looking to move the needle on digital transformation?
Mostly they are cultural challenges! Many companies think that the technology adoption can be the only driver for the digital transformation but, sadly, only technology is not sufficient. They also need to rely on People, Organization and Culture.
Digital Transformation is a paradigm shift and not only a technology advancement.
The society, the economy and the institutions are radically changing their relations thanks to the digital diffusion. Technology is only a piece of this puzzle.
Using technology to effect transformation usually starts with a transformation of beliefs and mindsets. How do you consult clients and help them make that important shift in mindset to move ahead on a particular project or implementation?
As mentioned earlier, only technology is not sufficient and this is the first point I discuss with my customers. First, we create a team made of strategic human resources and not just the C-level. Then, using an Agile approach, we discover the hot spots in the business model trying to understand the impact of the Emerging Technologies.
In every iteration, I let the team share my vision about the steps needed for digital transformation. I explain that the process is evolutionary and needs a broad vision – People, Process, Products, Customers and Technology.
What processes have you found useful when implementing digital technologies for these clients?
Firstly, people involvement is essential. So, we create a mixed team of strategic people, and this team is not restricted to the C-level.
The second step is to create a Risk Factor list: a map that contains all the potential risks in the adoption of new technologies.
Then we create a map of the Digital Technologies that are suitable  to be adopted.
The business model and the product/service analysis are important tasks to identify the hot spots where a digital shift should be considered
How the changes will impact the customer experience is also an important consideration;
A master plan with key milestones to bind the project to specific timelines.
And then, kick off the project !
Tell us about your most recent success with a DX project?
It was in an Italian software company providing industrial software for many engineering companies. Our target was to analyze the impact of emerging technologies on the software and redesign the customer journey for delivery and support.
What's your biggest takeaway from these projects?
Never forget to engage with people; they are so important in each stage of the process.
Technology is a pillar but it is not sufficient alone.
What present or upcoming technologies you think have the maximum potential to accelerate enterprise digital transformation?
We are living a magic moment in the digital world. Many emerging technologies are reshaping our business lives. Depending on the industry, Artificial Intelligence, the Internet of Things (IoT) and Blockchain can make a big impact.
Moreover, the convergence of two or more emerging technologies can dramatically accelerate the digital transformation process creating a disruptive innovation.
I think Robotic Process Automation (RPA) backed by Machine Learning can really accelerate the decision of each business process creating the Autonomous Business Process. A new way of work that also involves humans as the fulcrum of the entire enterprise. This is an instrumental and sustainable innovation.
What's your go to resource – websites, newsletters, any other – that you use to stay in touch with the explosive changes happening in the digital space?
I keep myself updated reading quite a few resources from the biggest multinational companies like Deloitte, Accenture, McKinsey, PwC, Gartner, Boston Consulting Group, MIT Sloan and more.
Read a good book lately on digital transformation that you'd like to recommend to us?
"Building the Agile Business through Digital Transformation" by Neil Perkin and Peter Abraham
is a good choice from my point of view.
Related
Our Digital Disruptors