Interview with Benjamin Feltner, Co-founder and COO at BeeHex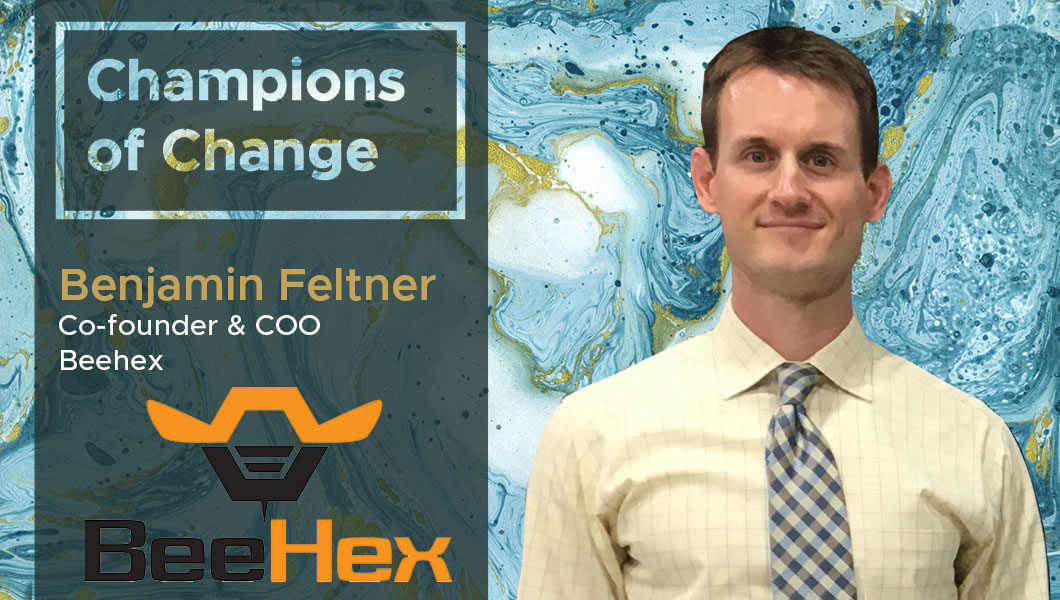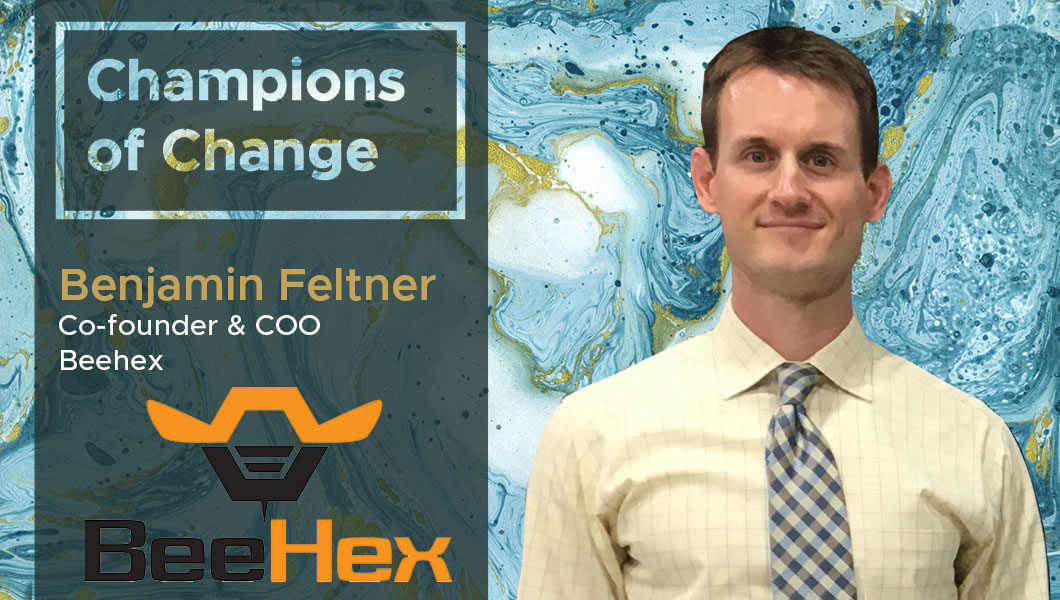 Ben is a former collegiate baseball player and draftee.  After baseball, Ben explored several entrepreneurial ideas before and during law school.  During his first year of law school, he invented a fitness product that was marketed through social media and achieved national fame. The product was featured on nearly all morning and late night TV shows. Ben practiced law in Houston, TX for several years until meeting 3D food printing inventor, Anjan Contractor.  They started BeeHex and moved to Columbus, Ohio upon receiving a seed investment
TDE: Thank you so much for taking our questions! Tell us a little about your business and its history?  
Benjamin Feltner: BeeHex is a NASA-spinoff 3D food printing company. Our mission is to automate personalized food. We build dessert decorator machines for the bakery industry and we are in the middle of a project with the Army to produce highly personalized nutrition.
TDE: What are your thoughts on the current pace of digital transformation in your industry?
Benjamin Feltner: In our industry, the trend is not necessarily digital but more convenience-driven. The food industry is very difficult to manage because your customers demand consistency, quality, and they are putting your product in their body! So, the industry traditionally moves slow, but we are about to see a huge expansion of robotics and software in the food industry. It will provide more convenience and consistency for all of us. It is a great transformation.
TDE: What do you feel is the one technology trend within your industry that cannot be ignored?
Benjamin Feltner: Food production and delivery robots. As you walk through your grocery store or restaurants, you will see more machines assisting food production, gathering groceries, and delivering them to homes. It will become widespread over the next 5 years.
TDE: Have you used technology for managing a) field team operations, b) sales/channel management, c) shipment tracking, d) employee engagement, or e) customer retention? What has been your experience?
Benjamin Feltner: We use technology for all aspects of management, but to varying degrees. Since we are still a startup, we do not need a vast management system. However, we utilize cost-efficient services and are open to trying new systems.
TDE: How integrated is your customer experience- from sales to operations to delivery tracking? Do your customers have access to a common portal?  
Benjamin Feltner: We are B2B at this time, so this is not very relevant to our current business model. We stay in close personal contact with our customers.
TDE: How paperless are your operations? Do you feel any part could be digitized and if yes, which?
Benjamin Feltner: We only use paper to print documents for review, then throw them out. We are very digitized in all aspects.
TDE: In the next quarter which part of your business are you focusing on? Which part of your business can be further optimized using technology?  
Benjamin Feltner: We will be focusing on our customers and the Army by making sure their needs are met and we make improvements to our technology according to our customers' feedback.
TDE: Do you view & use a common management dashboard to check the health of your business?
Benjamin Feltner: We use quickbooks to check the health of our business from a financial perspective. Otherwise, we are very hands on, so we use face to face interaction to gauge our employee and customer satisfaction level.
TDE: How do you keep yourself updated? What are some of the websites or magazines or apps that you subscribe to or read regularly?   
Benjamin Feltner: I check all news outlets for daily updates. For work related information, we tend to search for topics regularly and, honestly, our network of colleagues are great at sharing the latest information on the food industry, robotics, and business trends.
TDE:  What's your favorite social network – Instagram, Facebook, LinkedIn or Twitter?
Benjamin Feltner: Twitter is the most entertaining.  None of the social networks are essential for me to get through the day though, but I suppose Linkedin has provided a few opportunities over the past several years.

For more DX insights follow Benjamin Feltner on LinkedIn and Twitter
Related
Our Digital Disruptors