Interview with Bill Ferris, Owner of Decor Interiors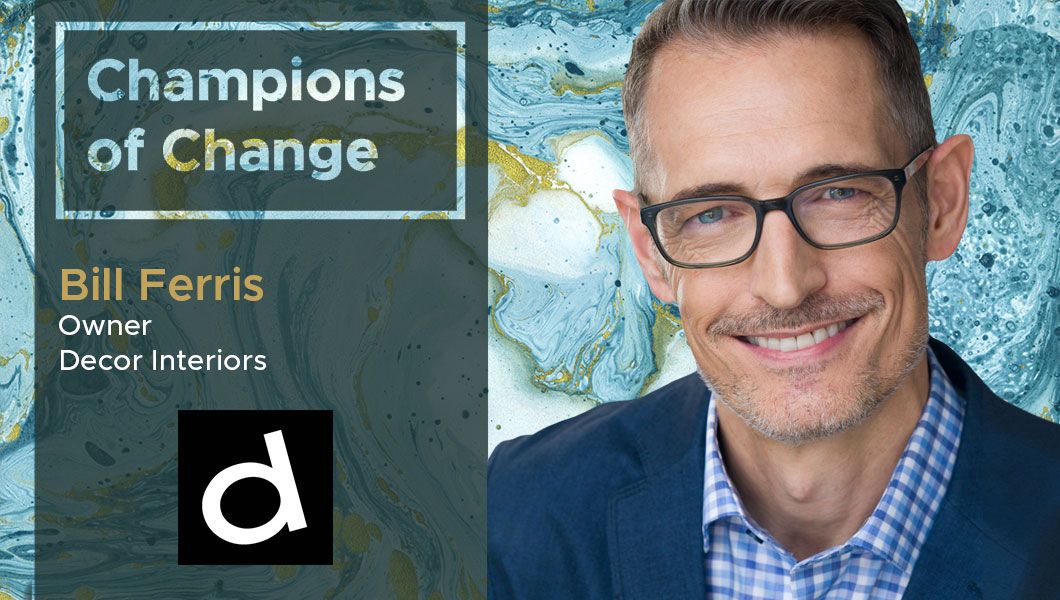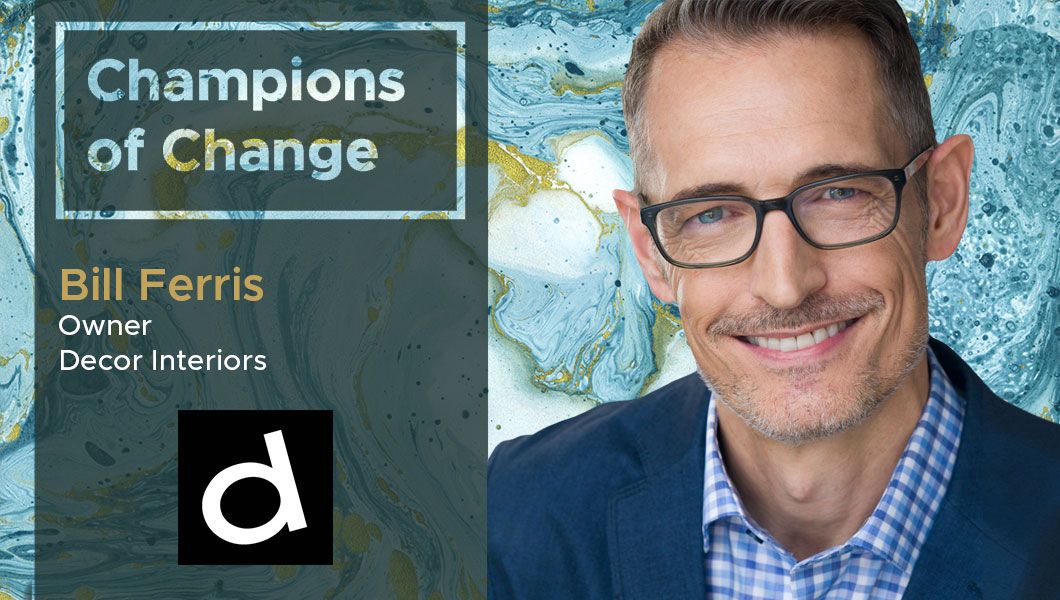 In this interview, Bill Ferris, Owner of Decor Interiors suggests why blindly hopping onto every fad is not ideal for businesses and suggests improving key drivers that ensure flexibility for businesses. An MBA from Duke University, Bill started his career with the Coca-Cola Company in brand management. His love of mid-century modern furniture can be traced to Hans Wegner chairs brought back by his family from Europe in the early 1970s. His passion for the Art Deco period and French Country shabby chic style, and obsession with industrial steampunk designs showcases in movies like Hugo, 12 Monkeys and City of Lost Children, has made Decor Interiors a name to reckon with in the luxury furniture industry
TDE: Thank you so much for taking our questions! Tell us a little about your business and its history?
Bill Ferris: Decor Interiors is an online retailer of luxury indoor and outdoor furniture and lighting products. We launched the business in 2007 to provide a streamlined shopping experience to customers, without the sensory overload we saw in many competing sites. In addition to making it easy to find, evaluate and customize items, our focus has been to provide exceptional customer service. Our price point is relatively high, and so are the expectations of the interior designers, decorators and high-end clientele who visit our store. Consequently, everything we do is in support of our goal to provide service that is responsive, thorough, flexible, reliable and committed.
TDE: What are your thoughts on the current pace of digital transformation in your industry? Do you feel overwhelmed with the prospect of introducing technology solutions to manage & streamline parts of your business?
Bill Ferris: Ever since the spreadsheet became the killer app that ushered in the personal computer age to the realization that Moore's law might underestimate things, technology and the digital world is changing at an accelerating pace. For online retailers, this has implications on both the front and back ends. I learned a long time ago that you can't just adopt every cool new idea, tool or application without taking into consideration how customers will react, what new issues might arise and how it fits into the more macro trends occurring in the industry. I try to be aware of the popular bells and whistles that come around, but I tend to take a step back and focus on what can help me improve the key drivers of our business and offer the flexibility to adapt quickly in the future. Maintaining this objectivity helps me avoid getting overwhelmed by the onslaught of new digital technology, even when there are so many exciting things to consider.
TDE: What is the one technology trend within your industry that cannot be ignored?
Bill Ferris: The most important trend occurring in online retailing is more behavioral than technological and is not new. Mobile usage for researching and purchasing products continues to explode. It's critical for sites to deliver a consistent experience that not only takes into consideration how information and imagery are accessed and displayed on every device, but how customers want to combine their cross-device interactions.
Successful online retailers will need to create a seamless experience that effectively moves customers through the buying cycle.
TDE: What has been the most significant technology integration/implementation so far, at your organization? Why? (could have impacted your employee efficiency, customer satisfaction, profit margins etc.)
Bill Ferris: Implementing responsive design was the most critical technological change we made in the past few years. For years, our desktop design received rave reviews from vendors, Google and other industry leaders, but our mobile display was not delivering the experience that our discriminating customers demand. Behavioral analyses using diagnostic tools show that our mobile traffic growth is outpacing desktop and has nearly matched monthly visits. Consequently, we have integrated templates specifically designed to deliver our e-commerce and blog content on smartphones and tablets in a manner which is intuitive and fast – not just a scaled down version of the desktop display. We're not original in this regard, but it's a mandatory step.
TDE: Do you have a dedicated in-house IT team? What are some of the challenges your IT team and employees faced before, during and after bringing in this solution? How did you resolve them?
Bill Ferris: Currently, we do not have an in-house IT team. We have an outsourced service provider that is on a monthly retainer for minor template tweaks and we contract them for more major IT projects. They developed general desktop and mobile templates, which we customize. They're pretty responsive should any major issue arise. Separately, Nexcess is our hosting provider and they are available 24-7 to help resolve a variety of technological issues. Since we utilize Magento as our e-commerce platform, we also integrate extensions that are created by a variety of third-party developers. This arrangement has enabled us to manage financial costs effectively, but timely communication can be challenging when developers are overseas.
TDE: What's the internal technology challenge your organization aims to resolve in the immediate future? (could be internal workflow/workforce automation or having internal operations such as CRM, HR, Inventory powered by front end mobile apps) 
Bill Ferris: Since we often utilize third-party extensions to enhance Magento administration functionality, we occasionally have to manage compatibility issues. It's like the hiccups that occur whenever Apple updates its OS or IOS. Developers are always playing catch-up to platform updates and extensions may have bugs that appear when running with other applications.
TDE: From an external viewpoint are you considering using mobility solutions/mobile apps to promote/sell your products online, or to promote/sell your products to your dealers and allow them to order online?
Bill Ferris: As I mentioned before, mobile solutions are vital to our current and future success. Earlier this year, Magento Commerce announced the launch of the Magento Progressive Web Applications (PWA) Studio. This new suite of tools will allow us to deliver a reliable, fast and engaging shopping experience across a variety of mobile devices and improve conversion rates. It will also allow us to evolve in step with the industry in a cost-effective manner.
TDE: How do you keep yourself updated? What are some of the websites or magazines or apps that you subscribe to or read regularly?
Bill Ferris: We subscribe to Internet Retailer and Fast Company to stay on top of major industry trends and news. For SEO insight, we regularly look to Eric Lancheres at Traffic Research and Neil Patel. AHREFS and Google Analytics are diagnostic tools that we could not live without.
TDE: What's your favorite social network – Instagram, Facebook, LinkedIn or Twitter?
Bill Ferris: Pinterest is the social media platform that I see becoming a high priority moving forward. We've done very little to build our following, but the traffic has consistently grown over the past few years. Additionally, Pinterest visitors tend to view more pages, stay longer and have a demographic profile that more closely matches our target customer than other platforms. However, Facebook has proven to be very effective for promoting sales and featured content, while Instagram has been great at building brand awareness.
For more DX insights follow Bill Ferris on LinkedIn.
Related
Our Digital Disruptors