Interview with Billee Howard, President and CSO at Centiment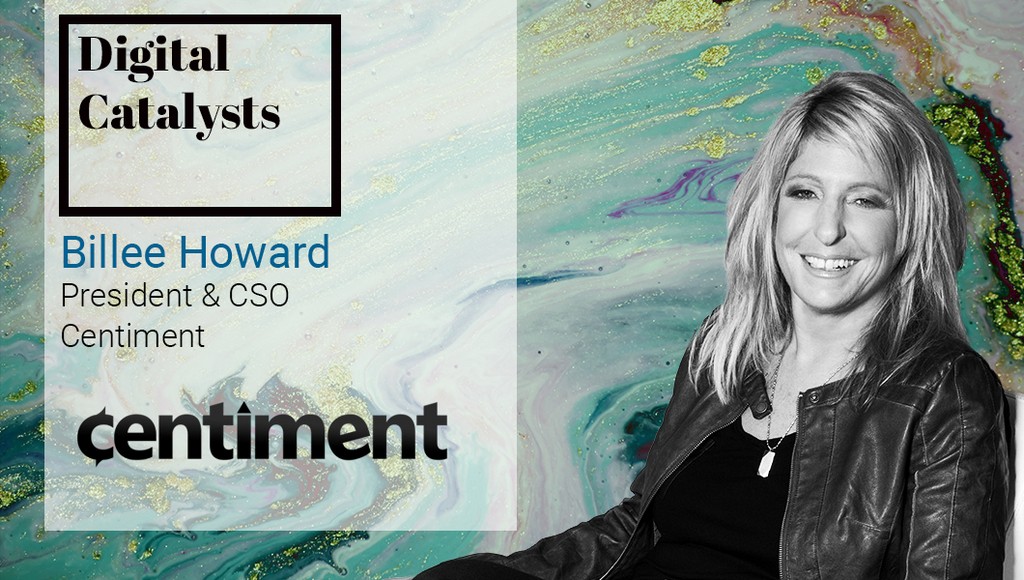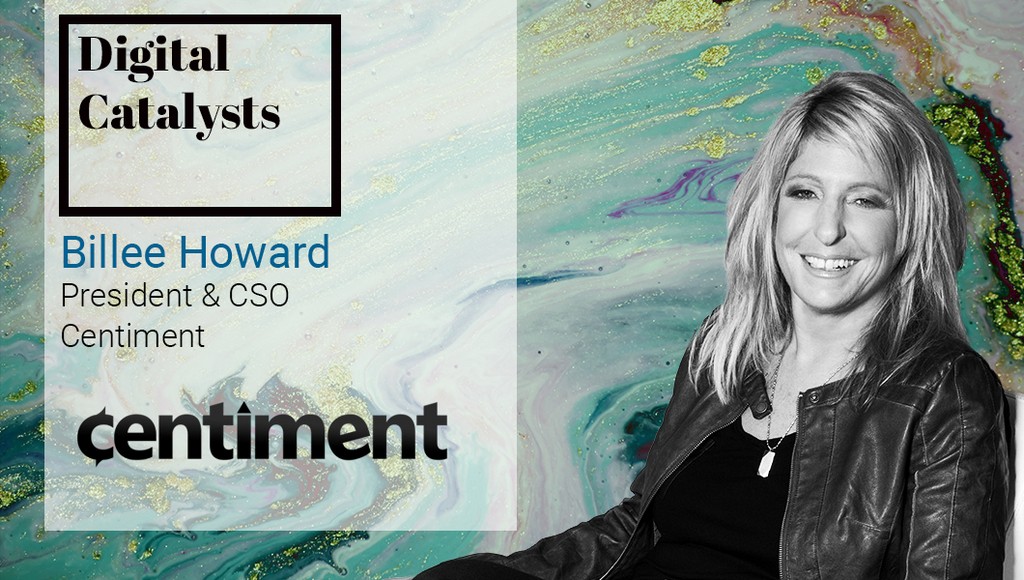 In this interview, Billee speaks about 'the emotional GPS for brands', the danger with thinking of digital transformation in silos and technologies she believes can accelerate digital transformation 
Tell us a little about your business and your specific role?
I am the President + CSO of Centiment. We are a neurodata technology company that helps brands connect emotion directly to business performance. In essence, we are an emotional GPS for brands. Most sentiment companies help brands understand emotion through the categories of positive, negative neutral only. Through our proprietary neurodata technology we are able to push into 50 emotions that lie beneath each of these buckets to uncover the exact emotional address of a brand's target customers.
What is the typical nature of challenges you encounter from enterprises looking to move the needle on digital transformation?
Many organization's think of digital transformation in silos, when in essence it needs to be an enterprise wide initiative. We work with clients through the marketing lens and help to harness a marriage of man + machine to place brand purpose at the core of business strategy that informs transformation. We like to think of emotion as a currency that can drive transformation in ways that create winning experiences inside and outside of an organization. This is so vital today as everyone is a customer, be they consumer or employee.
Using technology to effect transformation usually starts with a transformation of beliefs and mindsets. How do you consult clients and help them make that important shift in mindset to move ahead on a particular project or implementation?
Transformation needs to be infused with authentic brand purpose and aspiration and needs to start at home.
We believe in optimizing the internal culture through emotionally informed employee experiences that then halo externally and serve to create differentiation as well as meaningful engagement that can be measured and tied to increased value.
What processes have you found useful when implementing digital technologies for these clients?
Understanding the emotional triggers and needs of a client inside and out is the foundation we build before beginning any type of transformation-driven initiative. Approaches need to be built from feedback from the top down and bottom up to work and be truly effective. They also need to be customized to an organization's unique attributes, offerings and people and purpose.
There is no one size fits all model when it comes to digital transformation.
What present or upcoming technologies you think have the maximum potential to accelerate enterprise digital transformation?
Artificial intelligence has the power to totally transform the way business is done. Smart organizations will use these technologies in an additive way that enhances man's ability not replaces it. Another emerging area that we are focused on at Centiment, which will be critical to the future of business is neurodata. Understanding how the mind works and using emotion as a currency of business will be key to business success in the future.
What's your go to resource – websites, newsletters, any other – that you use to stay in touch with the explosive changes happening in the digital space?
I am a student of culture, so I place close attention to what is happening in the news, in media, with content, with leadership etc. and try to find meaningful patterns that will inform and shape the future. Insights that sit at the intersection of culture and commerce, and where creativity + technology meet are of tremendous significance to me and how I approach business.
Read a good book lately on digital transformation that you'd like to recommend to us?
I have not read a book on digital transformation recently, but I think We-Conomy by Holly Branson is a great read that speaks to the level of digitization and collaboration that is driving our new world forward. It's also a great follow up to my book WE-Commerce which examines how to create, collaborate and succeed in our collaborative economy.
Related
Our Digital Disruptors