Interview with Bob Seidel, Chief Executive Officer and Managing Partner at Alerion Aviation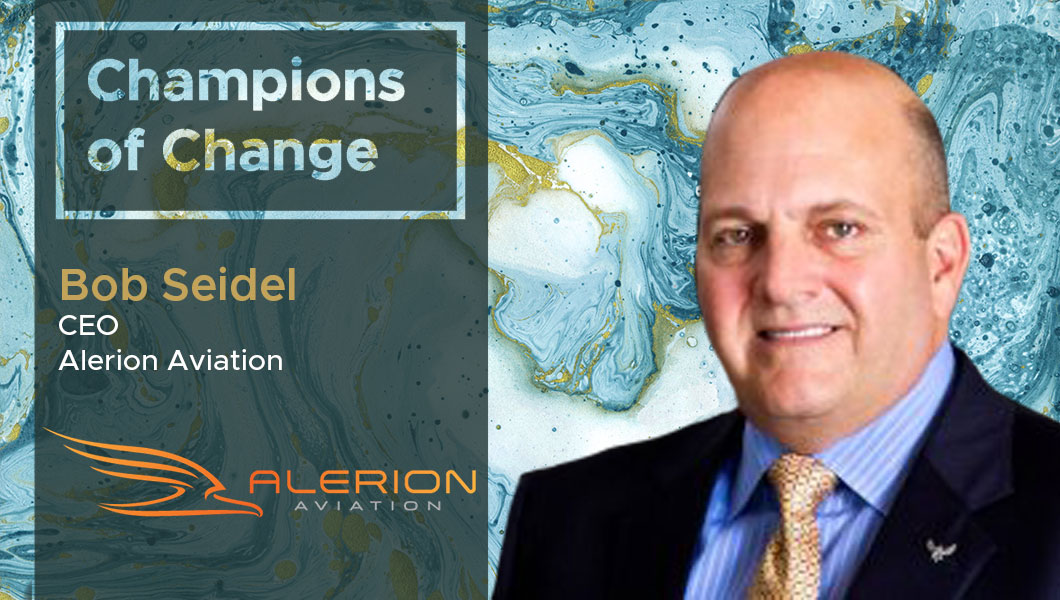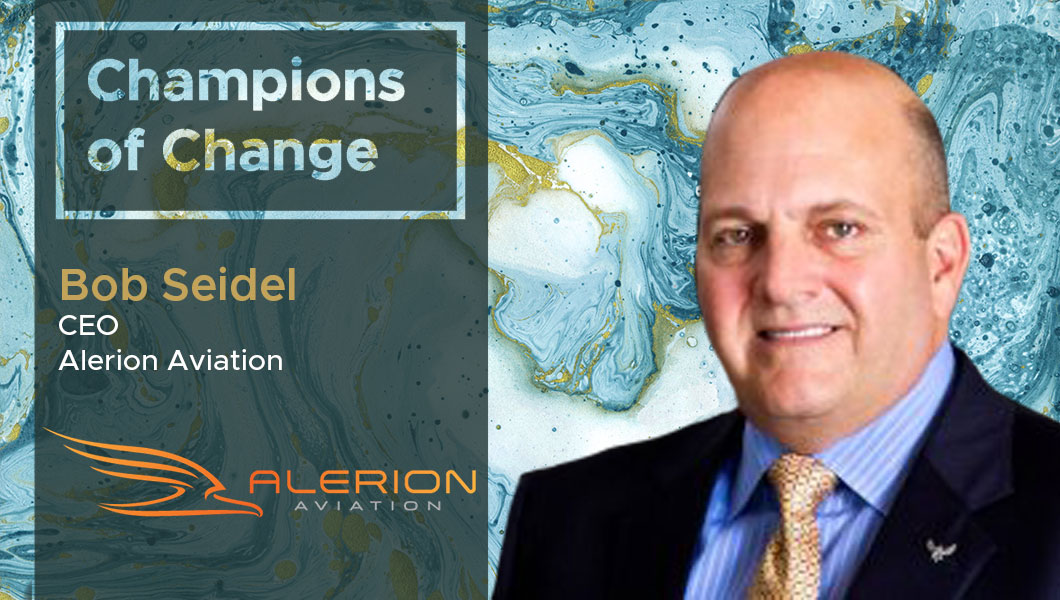 Bob Seidel is the Chief Executive Officer and Managing Partner of Alerion Aviation, an aviation services company providing aircraft management, charter, maintenance and FBO services to owners and operators of private jet aircraft. 
With bases in Long Beach CA, Farmingdale, NY and Palm Beach, FL

,

Alerion operates fourteen business jets. 
During his career, Bob served in the Indian and Pacific Ocean theaters. He retired as a lieutenant commander
TDE: Thank you so much for taking our questions! Tell us a little about your business and its history?
Bob Seidel: Alerion Aviation is a service provider to the private aviation industry. The company is licensed by the DOT as a Part 135 air carrier authorized to provide air transportation on-demand to the public. We have been a licensed air carrier for 28 years. The company manages and operates a dozen private jets based in locations around the United States. The aircraft we operate are owned by individuals and leased to us for use in providing air charter services. We provide aircrew, maintenance, dispatch, record keeping and accounting services for the aircraft owners. In addition, we are a Part 145 licensed repair station, authorized to perform maintenance on a variety of aircraft. We have operating bases in New York, south Florida and southern California.
TDE: What are your thoughts on the current pace of digital transformation in your industry?
Bob Seidel: I feel digitization is a positive influence on our industry allowing for greater safety through myriad digital devices ranging from GPS navigation tools to fly by wire aircraft control surfaces and sensors. Digitization results in greater fuel efficiency, navigation accuracy, automated position reporting and collision avoidance, artificial vision for identifying hazards to flight around airport environments under low visibility, improved engine management, predictive failure analysis, incredible inflight entertainment and communication systems and much more.
TDE: What do you feel is the one technology trend within your industry that cannot be ignored?
Bob Seidel: The trend toward automated position tracking and reporting called "Next Gen", which results in improved safety by avoiding collision risks, while allowing closer spacing of aircraft, resulting in greater throughput of aircraft at busy airports and reducing pollution, inefficiencies and hazards related to inflight holding and slow-down of aircraft on airways.
TDE: Have you used technology for managing a) field team operations, b) sales/channel management, c) shipment tracking, d) employee engagement, or e) customer retention? What has been your experience?
Bob Seidel: We use VOIP communications to communicate and hold video conferences across our broadly distributed employee base. We use a cloud-based enterprise system to manage our flight schedules, labor tracking etc. We download navigation charts online to update aircraft nav systems. We use online services and employee issued iPads to push documentation to aircrew such as manuals, employee handbooks, online training and testing, etc. We use cloud-based computing to create and send quotes for charter flights. We use cloud-based CRM systems to track sales pipelines and client preferences. We use internet-based advertising to generate leads. We use our web page to communicate our products, provide a source of information about our activities, certifications etc. We use online tracking to follow our aircraft in flight We use video conferencing to hold company-wide meetings, communicate important information, celebrate successes etc., we use online venues to advertise open positions and solicit applications. We have created an on-line customer portal for clients to track the schedule and status of their airplanes, review charter sales results, view operating expenses, see planned and completed maintenance etc.
TDE: How integrated is your customer experience- from sales to operations to delivery tracking? Do your customers have access to a common portal?
Bob Seidel: We have an owner portal for aircraft we manage. It provides 24/7 access to records , schedules budgets, expenses and more.
TDE: How paperless are your operations? Do you feel any part could be digitized and if yes, which?
Bob Seidel: Nearly all our operations are paperless. We communicate with the FAA with electronic means and manage our operations specifications online with the FAA. Employee's personnel info and benefits are all managed online. We use electronic "flight bags" and charts in our cockpits. All our schedules, records and aircraft logs are maintained online. All expense reporting is done electronically and we provide electronic comprehensive monthly statements to our clients. Our accounting and banking is all conducted online.
TDE: In the next quarter which part of your business are you focusing on? Which part of your business can be further optimized using technology?
Bob Seidel: We seek to grow our sales by increasing our fleet size. We are using new Google ad strategies to build our brand awareness in the market and generate leads.
TDE: Do you view & use a common management dashboard to check the health of your business?
Bob Seidel: We use Microsoft BI to generate dozens of reports from our enterprise system helping us to optimize the deployment of aircrews, aircraft etc. We have real time monitoring of sales results by aircraft, by sales person, by fleet type for any period of time we need to study
TDE: How do you keep yourself updated? What are some of the websites or magazines or apps that you subscribe to or read regularly?  
Bob Seidel: I read online business journals, WSJ, Forbes, Industry journals like Aviation Week, Aviation International News, Business Jet Traveler, Professional Pilot, and several others
TDE: What's your favorite social network – Instagram, Facebook, LinkedIn or Twitter?
Bob Seidel: Personally, I am fascinated by Instagram. I use Facebook to keep up with old schoolmates and military friends. We use Linked-in for job applicants, special groups.
For more DX insights follow Bob Seidel on LinkedIn
Related
Our Digital Disruptors