Interview with Brett Snyder, Founder and CEO of Knucklepuck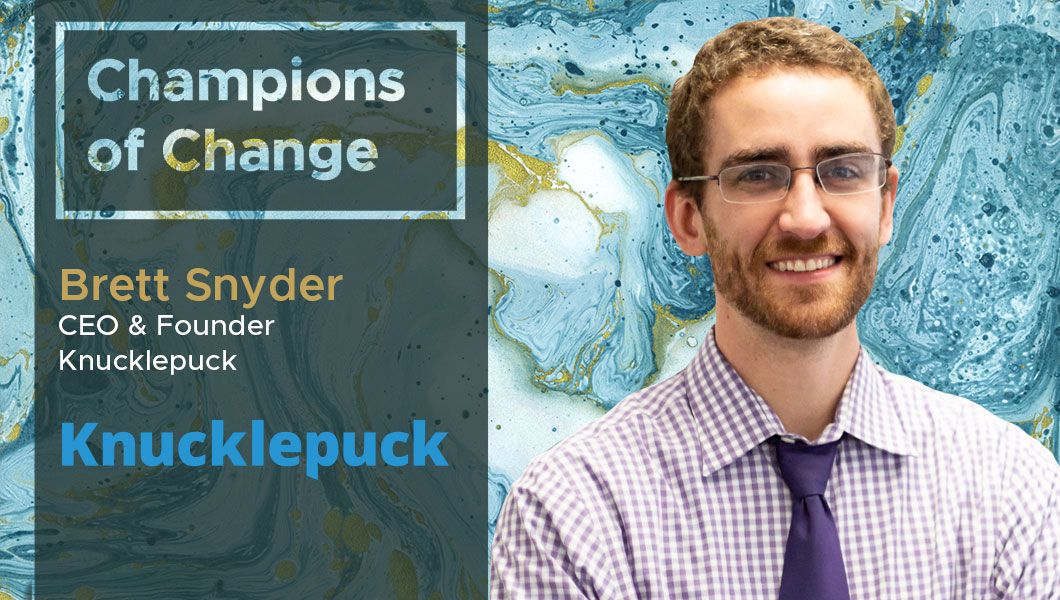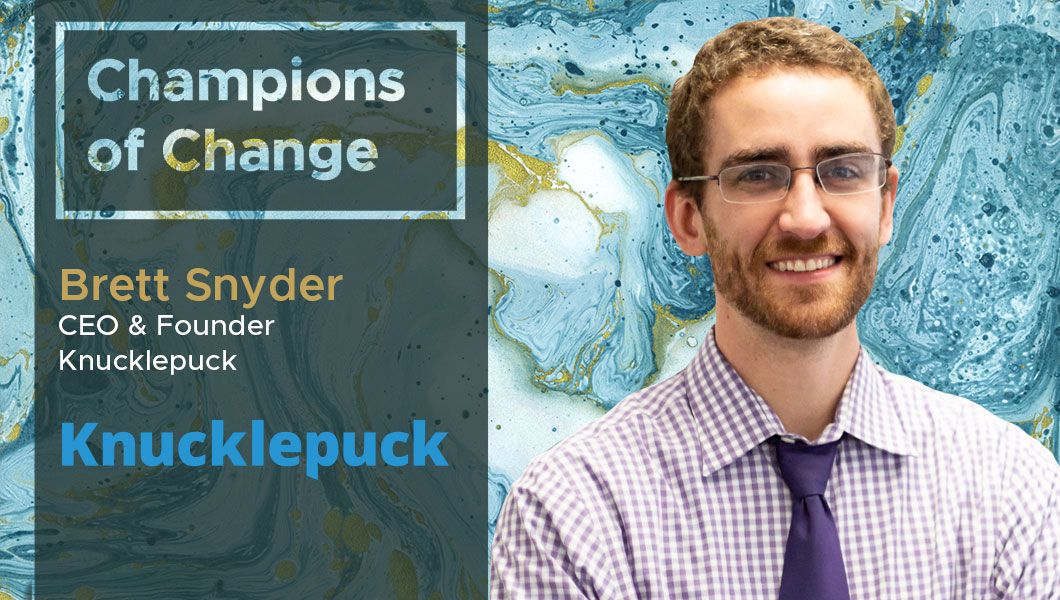 Brett Snyder is the founder and CEO of Knucklepuck. Brett built Knucklepuck with a holistic marketing philosophy, assembling a team of experts in SEO, Paid Media, Content Marketing and Web Development that is uniquely positioned to adapt to clients' evolving business needs. Brett is responsible for the overall strategic direction of the company to guarantee Knucklepuck's clients earn a return on their investment in digital marketing
TDE: Thank you so much for taking our questions! Tell us a little about your business and its history?
Brett Snyder: I started Knucklepuck in 2014 because I wanted to build an agency that was intensely focused on the client relationship and understanding our role in the ecosystem. SEOs do not create search volume, all we can do is capture it. Our job is to make sure we're identifying the very best keywords for our clients and then reverse engineering what it takes to secure the rankings. This only works when you have a genuinely strong product and an organisation committed to the web as a growth channel.
TDE: What are your thoughts on the current pace of digital transformation in your industry? Do you feel overwhelmed with the prospect of introducing technology solutions to manage & streamline parts of your business?
Brett Snyder: I love the pace of transformation in our industry, it forces agencies to step up their game. An agency is successful when it aligns itself with the objectives of its clients; technology has opened the floodgates in terms of how much information we can collect to iterate our strategy so that we're making decisions based on real-time insights.
TDE: What is the one technology trend within your industry that cannot be ignored?
Brett Snyder: Marketing agencies used to be able to punt the Analytics discussion back to the client ("rankings are up, I don't know why you're not selling any more products!") but we're at a point where agencies have to be able to collect, analyze, and interpret data to drive decision-making but also to make the business case to a client to justify the investment in the channel.
TDE: What has been the most significant technology integration/implementation so far, at your organization? Why? (could have impacted your employee efficiency, customer satisfaction, profit margins etc.)
Brett Snyder: Almost 2 years ago we made the switch away from Office to G Suite, with all internal and client-facing deliverables being built in Google Docs, Sheets, and Slides. The ability for real-time collaboration and organization of our knowledge (which is ultimately the product of our business) has been huge in driving our growth.
TDE: Do you have a dedicated in-house IT team? What are some of the challenges your IT team and employees faced before, during and after bringing in this solution? How did you resolve them?
Brett Snyder: We had a remote team that was there essentially when the business was just starting out but the biggest issue was definitely the lack of on-site assistance.
TDE: What's the internal technology challenge your organization aims to resolve in the immediate future? (could be internal workflow/workforce automation or having internal operations such as CRM, HR, Inventory powered by front end mobile apps)
Brett Snyder: Implement a true CRM for managing our business development.
TDE: From an external viewpoint are you considering using mobility solutions/mobile apps to promote/sell your products online, or to promote/sell your products to your dealers and allow them to order online?
Brett Snyder: No.
TDE: How do you keep yourself updated? What are some of the websites or magazines or apps that you subscribe to or read regularly?
Brett Snyder: I am a big fan of newsletters, both from individuals (Brian Dean), from organizations (Whitespark), and aggregators (Nate Shivar had a great one before it wound down last year). I also like following non-industry info like business news from Morning Brew.
TDE: What's your favorite social network – Instagram, Facebook, LinkedIn or Twitter?
Brett Snyder: Instagram for personal use, Facebook for professional.
For more DX insights follow Brett Snyder on LinkedIn and Twitter
Related
Our Digital Disruptors