Interview with Cassy Aite, Co-founder & CEO at Desk Nibbles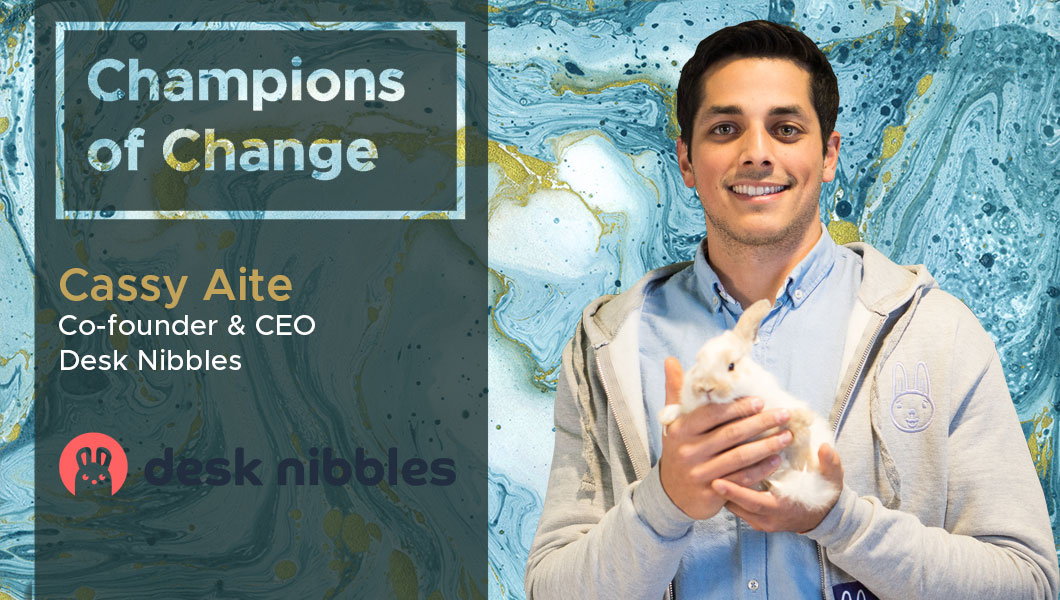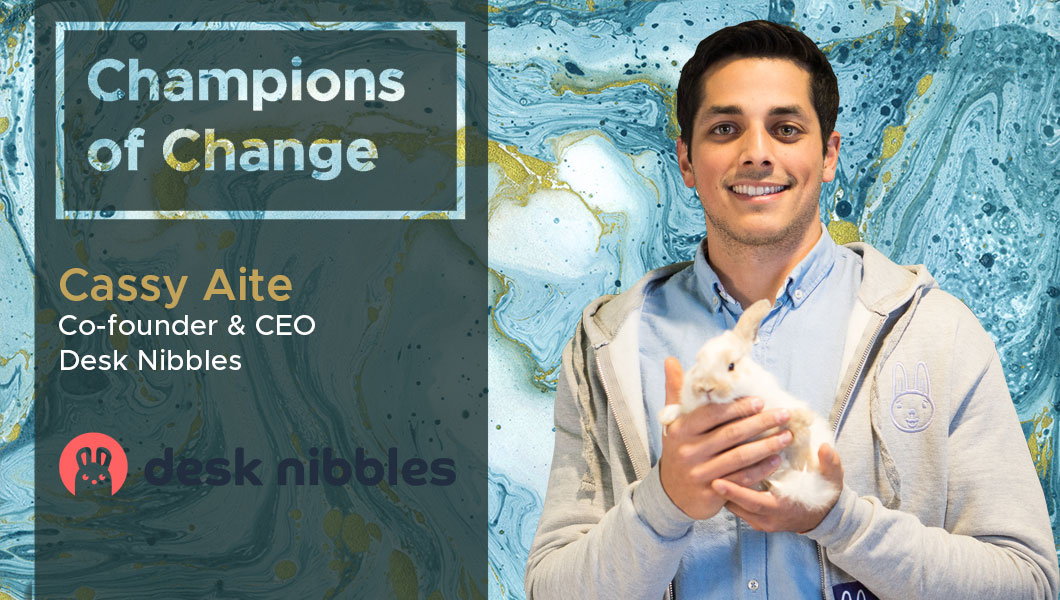 Cassy Aite is Co-Founder & CEO at Desk Nibbles, the easiest way to purchase anything for the office. Previously Cassy worked at EY in the Advisory Practice. He also spent a few years in Munich, Germany and Vienna, Austria working in Business Development for a multinational IT consulting company. Cassy holds a Bachelors degree in Commerce (specialization in Finance) from University of Ottawa
TDE: Thank you so much for taking our questions! Tell us a little about your business and its history?
Cassy Aite: Thank you for reaching out! My brother, Emil, and I started Desk Nibbles at the end of 2016. We saw that many businesses were purchasing snacks, beverages, and more, inefficiently. There are so many different dietary restrictions and needs in a large office that it is challenging to make sure everyone gets what they want and that you are purchasing within budget. So, we built the easiest way on the planet for offices to make purchases.
TDE: What are your thoughts on the current pace of digital transformation in your industry?
Cassy Aite: Our industry has been dominated by old school retailers and e-commerce. The really difficult part is that to solve our customer's problems we need to transform the entire ecosystem. It's not just creating great software but also transforming the way our partners operate too.
TDE: What do you feel is the one technology trend within your industry that cannot be ignored?
Cassy Aite: I think technology trends are over-hyped. Not enough people talk to customers. Talking to customers can't be ignored.
TDE: Have you used technology for managing a) field team operations, b) sales/channel management, c) shipment tracking, d) employee engagement, or e) customer retention? What has been your experience?
Cassy Aite: We have used technology for all of the above. If you want to compete and do something at scale, then at a certain point you need to transform that process into a digital one. If you don't then it's like using duct tape to fix a leak in a ceiling. This is okay for a short period of time; especially for startups with scarce resources but eventually the duct tape will fail and your customers will receive a poor experience.
TDE: How integrated is your customer experience- from sales to operations to delivery tracking? Do your customers have access to a common portal?
Cassy Aite: We are working on integrating the entire experience and this is very difficult as a startup because of the constant change. The business model, market, product, and channels are always changing. Customers do not have access to a common portal, yet.
TDE: How paperless are your operations? Do you feel any part could be digitized and if yes, which?
Cassy Aite: Totally paperless with the exception of notebooks. That's probably the only paper product we have in our office. There is something about written notes that can't be replaced.
TDE: In the next quarter which part of your business are you focusing on? Which part of your business can be further optimized using technology?
Cassy Aite: I am focused on improving the experience for the customer. We are not as much concerned with optimization right now but rather growth unless there is something hindering our growth that needs to be optimized.
TDE: Do you view & use a common management dashboard to check the health of your business?
Cassy Aite: We use several tools; Google Analytics, Notion.so, NetSuite, Heap.io, and a few custom solutions. All help us get super-fast feedback to continuously and quickly improve.
TDE: How do you keep yourself updated? What are some of the websites or magazines or apps that you subscribe to or read regularly?  
Cassy Aite: Reddit, Product Hunt, Crunchbase, Audible, Goodreads + my local book store, custom Google alerts on topics I am interested in, Twitter
TDE: What's your favorite social network – Instagram, Facebook, LinkedIn or Twitter?
Cassy Aite: LinkedIn right now. It is so versatile.
For more DX insights follow Cassy Aite on LinkedIn and Twitter
Related
Our Digital Disruptors