Interview with Chris Nolan, Founder at Spot-on.com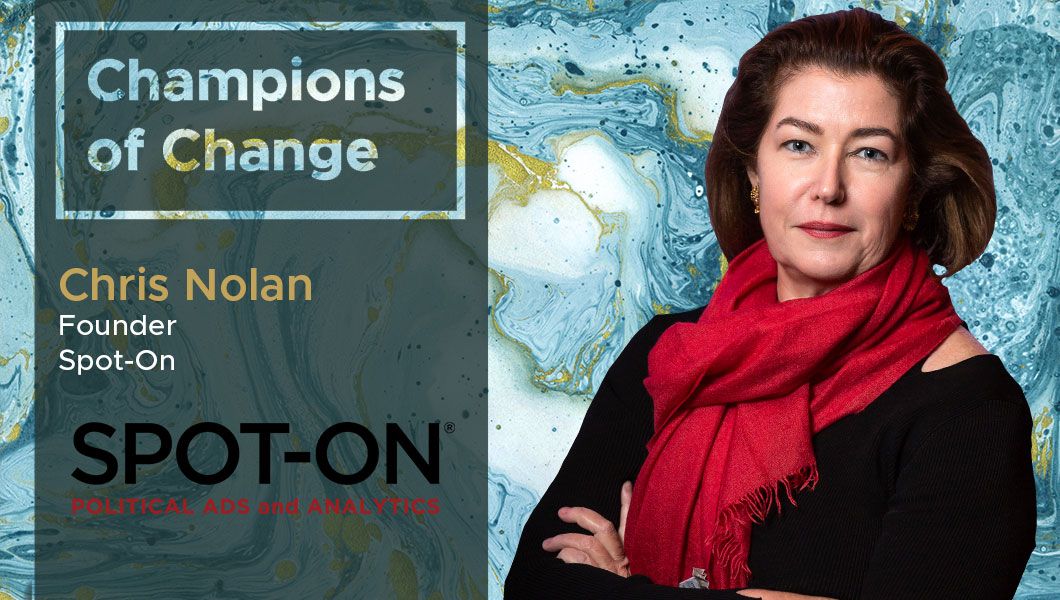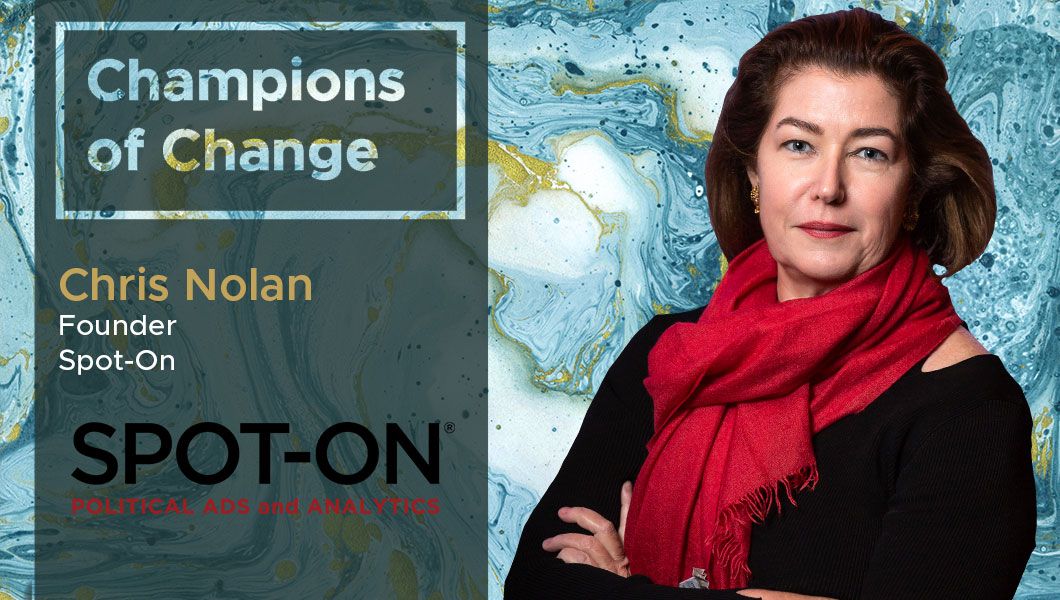 Before starting Spot-On, Nolan was a daily news reporter. She lives in San Francisco, CA and holds a B.A. degree from Barnard College, Columbia University. When she's not thinking about politics, Chris cooks, tends to a very small urban garden and swims
TDE: Thank you so much for taking our questions! Tell us a little about your business and its history?
Chris Nolan: Spot-On is a cloud-based online ad buying platform designed to serve the political and advocacy market. Our clients are people who are seeking elected office as well as organizations that work to put forth different points of view to engage in public policy debates. We work at all levels: Federal elections and outreach as well as for state and local efforts.
The company was founded in 2004 as an editorial outlet but pivoted to ad sales right before the 2008 election. This was the presidential election where former President Barack Obama was hailed for his use of 'digital' technology to reach voters.
Spot-On emphasizes the use of local news outlets with placements purchased directly from news outlets as the best way to reach voters. We know from our research that this method reaches voters – the folks politicians care about the most – with security and certainty.
TDE: What are your thoughts on the current pace of digital transformation in your industry? Do you feel overwhelmed with the prospect of introducing technology solutions to manage & streamline parts of your business?
Chris Nolan: Well, we're leading the march into digital for the political ad environment. While a lot of firms rely on the techniques used by brand advertisers – the same ad platforms used to place soda, shoe and mattress ads – we have created a buying platform that's secure, safe and direct. In some respects, this is a way 'back to the future' where the folks who ran traditional analog publications were the ones who carried political ads to their readers who are overwhelmingly voters. So, no, we don't feel overwhelmed. We're excited.
TDE: What is the one technology trend within your industry that cannot be ignored?
Chris Nolan: The misplaced faith in the use of targeting voters using anonymized lists. Many people in politics don't' realize that the ways in which these lists are scrubbed to meet industry guidelines for brand advertising, do away with the very characteristics that identify voters: Name, home address, date-of-birth, gender, and often mobile phone numbers as well as email. This targeting can work on 'walled gardens' but on the open web – where the overwhelming number of online ads are purchased – it's almost useless. This means a lot of people are wasting money on data that isn't used properly and on targeting that doesn't work as promised.
TDE: What has been the most significant technology integration/implementation so far, at your organization? Why? (could have impacted your employee efficiency, customer satisfaction, profit margins etc.)
Chris Nolan: AWS for all of our back-end. It's reliable, secure and inexpensive.
TDE: Do you have a dedicated in-house IT team? What are some of the challenges your IT team and employees faced before, during and after bringing in this solution? How did you resolve them?
Chris Nolan: We have a CTO, product developer and some engineers who have built and maintain our platform. Since the answer to most of this is proprietary, I'm going to leave it at that for now.
TDE: What's the internal technology challenge your organization aims to resolve in the immediate future? (could be internal workflow/workforce automation or having internal operations such as CRM, HR, Inventory powered by front end mobile apps)  
Chris Nolan: Spot-On is engaged in a number of conversations about the problems with the use of 'programmatic' advertising to place political advertisements in Washington, D.C. and with policy makers at the state level. We think it's a bad idea to use unsupervised programmatic ad buys for political placement and we think the 2016 election bore this out. So we're showing lawmakers and our clients an alternative. I've testified before the Federal Election Commission about possible solutions. We're talking to a member of Congress about the problem as well. In a nutshell, we'd like to see a more secure, more direct delivery system in place that's easier for our clients – campaigns and persuasion efforts – to monitor and evaluate. This means ad dollars can and will be spent more wisely – with measurable impact.
 TDE: From an external viewpoint are you considering using mobility solutions/mobile apps to promote/sell your products online, or to promote/sell your products to your dealers and allow them to order online?
Chris Nolan: Well, since we're an ad agency, we don't really promote ourselves. Instead, we promote our clients. But when it comes to mobile, the short answer is yes, oh, yes. From the 2012 election to 2016, the use of mobile 'smart' phones by older Americans more than doubled. This is important because these are people who are considered to be regular – or high propensity – voters. In other words, they're the people our clients are trying to reach.
TDE: How do you keep yourself updated? What are some of the websites or magazines or apps that you subscribe to or read regularly?  
Chris Nolan: I used to be a reporter so I start my day by reading the front pages of at least a dozen news sites: From the NYTimes to the SF Chronicle. I have an RSS feed with another half-dozen trade outlets – DigiDay, MediaPost among others – and I see more urgent updates/gossip on either Twitter or LinkedIn or via newsletters from some of the sites on my RSS feed and with subscriptions.
TDE: What's your favorite social network – Instagram, Facebook, LinkedIn or Twitter?
Chris Nolan: Twitter for chat and PR; LinkedIn for company networking. Spot-On does not have a corporate Facebook or Insta account.

For more DX insights follow Chris Nolan on LinkedIn
Related
Our Digital Disruptors