Interview with Chris Way, Co-founder of Reality Tours and Travel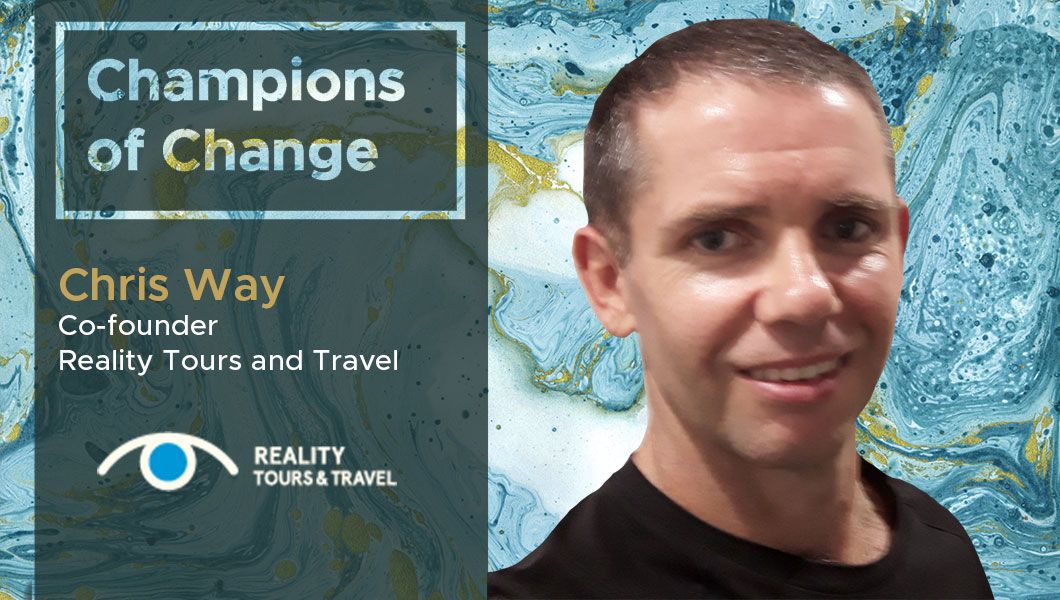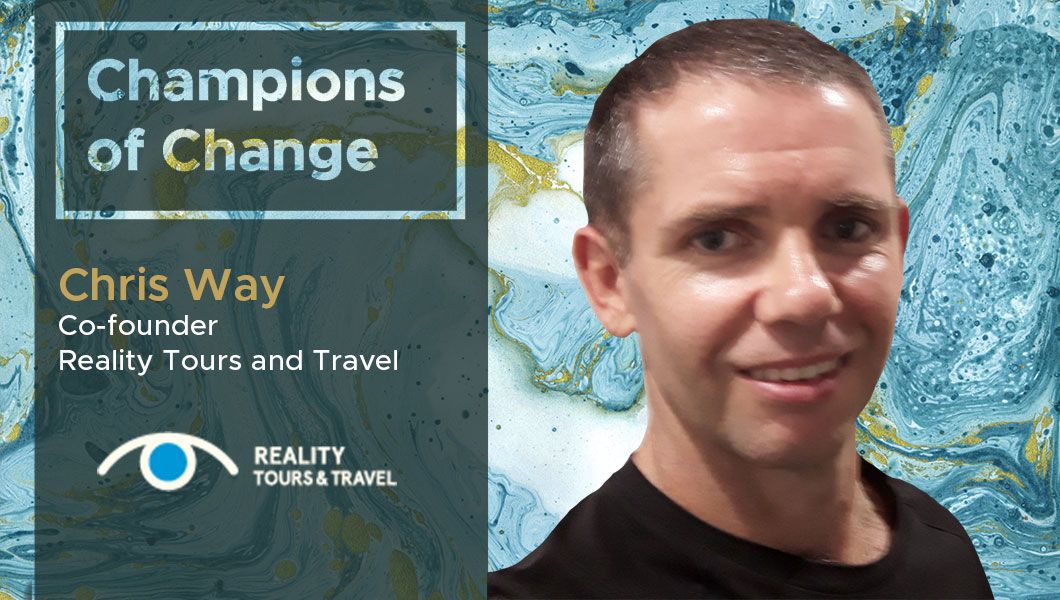 Chris, from the UK, is the co-founder of Reality Tours and Travel, a socially responsible tour and travel company based in Mumbai and Delhi, most known for its tours of Dharavi, Mumbai. He is also the co-founder of sister NGO, Reality Gives, which works in the field of education in Mumbai and Delhi. His original inspiration for the tours came from witnessing the potential of slum tourism in the favela's of Rio de Janeiro. He is now based in Phnom Penh
TDE: Thank you so much for taking our questions! Tell us a little about your business and its history?
Chris Way: Business was set up in 2005 by myself and Indian business partner Krishna Pujari. We are a tour company, most famous for the tours of Dharavi, in Mumbai, which is also a social business, donating 80% of all post tax tour profits to our sister NGO, Reality Gives, which runs educational programs.
TDE: What are your thoughts on the current pace of digital transformation in your industry? Do you feel overwhelmed with the prospect of introducing technology solutions to manage & streamline parts of your business?
Chris Way: At our level (locally run tour operator), the amount of technology is not overwhelming. We use a mix of online platforms to manage our business.
TDE: What is the one technology trend within your industry that cannot be ignored?
Chris Way: At our level, Trip Advisor. If you're not listed with them, you're not going to get the exposure.
TDE: What has been the most significant technology integration/implementation so far, at your organization? Why? (could have impacted your employee efficiency, customer satisfaction, profit margins etc.)
Chris Way: There's not been one in particular, but we've used a number of platforms over time, such as Dropbox and Google Drive to assist us.
TDE: Do you have a dedicated in-house IT team? What are some of the challenges your IT team and employees faced before, during and after bringing in this solution? How did you resolve them?
Chris Way: No, we don't have a dedicated in-house IT team. Where we have problems, we either research online or we outsource them
TDE: What's the internal technology challenge your organization aims to resolve in the immediate future? (could be internal workflow/workforce automation or having internal operations such as CRM, HR, Inventory powered by front end mobile apps) .
Chris Way: Nothing comes to mind

TDE: From an external viewpoint are you considering using mobility solutions/mobile apps to promote/sell your products online, or to promote/sell your products to your dealers and allow them to order online?
Chris Way: Our website can be used on a mobile phone to book tours, as can the other online platforms which we advertise on.
TDE: How do you keep yourself updated? What are some of the websites or magazines or apps that you subscribe to or read regularly?
Chris Way: We rely on staff within the team to know what's going on and to suggest new technology solutions

TDE: What's your favourite social network – Instagram, Facebook, LinkedIn or Twitter?
Chris Way: As an organization, we use Facebook the most.
For more DX insights follow Chris Way on LinkedIn 
Related
Our Digital Disruptors