Interview with Colleen Gray, CEO at Consensus Orthopedics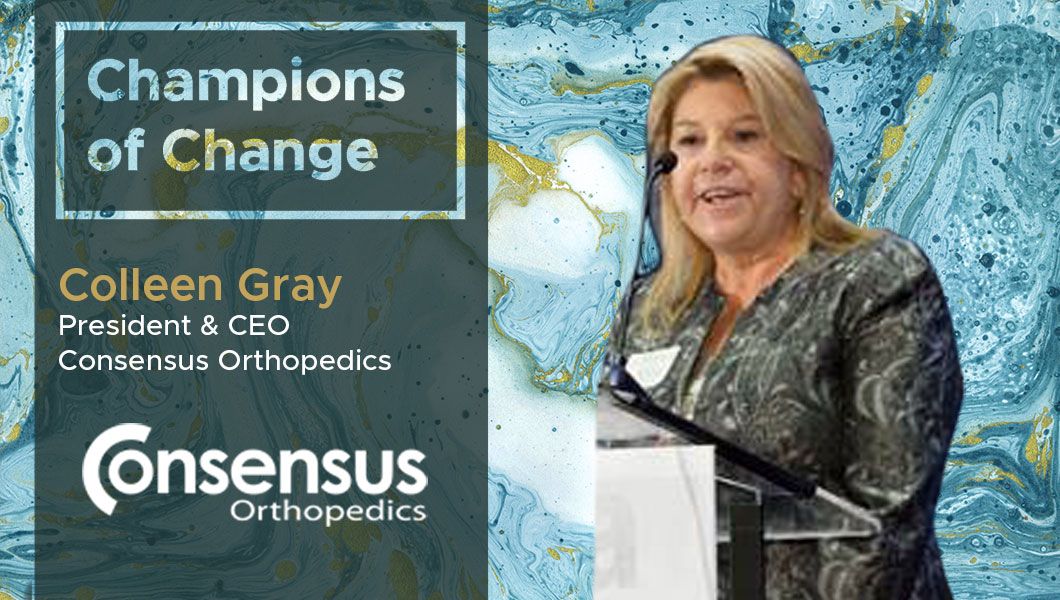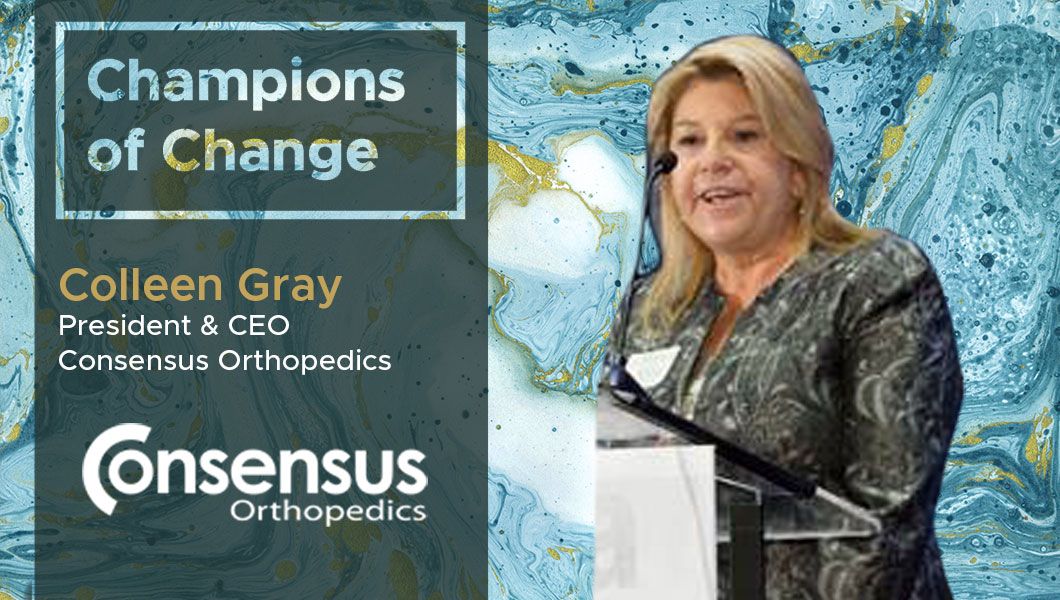 Colleen has a combined 25 plus years of operations and financial management experience with emerging high growth companies in the data storage and orthopedic industries. Before joining Consensus Orthopedics, she served as President and CEO at Solid Data Systems. Prior to Solid Data, Colleen co-founded StorageWay, Inc., one of the first cloud-based storage service providers and served as its Vice President of Finance and Chief Financial Officer through July of 2002. During her career, she has been involved in pioneering new and innovative technologies in the storage and orthopedic industries. Colleen received her Bachelor's of Science degree in Accounting from Arizona State University
TDE: Thank you so much for taking our questions! Tell us a little about your business and its history?
Colleen Gray: Consensus Orthopedics was founded in 1992. We are a privately held company funded by venture capital, private equity and other financial type investors.  Historically, our revenue stream has been generated by the sale of hip and knee implants. We do business in several countries but over 80% of revenues are in the US market. About 3 years ago we started on the development of our new TracPatch product. TracPatch is an interactive surface sensor patient monitoring system for pre and post-operative total knee replacements, ACL, Spine and other orthopedic procedures.
TDE: What are your thoughts on the current pace of digital transformation in your industry?
Colleen Gray: Historically, orthopedics has been behind other medical specialties in adopting technology and using data to transition to evidence-based care. Over the past couple of years the adoption rate of technology in orthopedics has increased significantly.
TDE: What do you feel is the one technology trend within your industry that cannot be ignored?
Colleen Gray: Due to US demographics and forecasted need, our industry must transition to using objective data collected in real-time and aggregated into relevant cohorts to transition to evidence-based care that will lead to lower costs and better patient outcomes.
TDE: Have you used technology for managing a) field team operations, b) sales/channel management, c) shipment tracking, d) employee engagement, e) shop floor operations or f) customer retention? What has been your experience?
Colleen Gray: Yes to some degree in all of those areas. Although as a small company we focus most of our financial resources on product development and product launches.
TDE: How integrated is your customer experience- from sales to operations to delivery tracking? Do your customers have access to a common portal?
Colleen Gray: Not integrated. We do not currently have a customer portal although some key information is available for download with a password.
TDE: How paperless are your operations? Do you feel any part could be digitized and if yes, which?
Colleen Gray: We are not paperless across all of the functions at Consensus.
TDE: In the next quarter which part of your business are you focusing on? Which part of your business can be further optimized using technology?
Colleen Gray: Product development and regulatory compliance are the two areas we are focusing on.
TDE: Do you view & use a common management dashboard to check the health of your business?
Colleen Gray: We have an in-house analytics package developed by a member of our finance team that gives us visibility of key metrics.
TDE: How do you keep yourself updated? What are some of the websites or magazines or apps that you subscribe to or read regularly?
Colleen Gray: AdvaMed, Orthopedics Today, LinkedIn, Bone Zone, industry meetings.
TDE: What's your favorite social network – Instagram, Facebook, LinkedIn or Twitter?
Colleen Gray: LinkedIn

For more DX insights follow Colleen Gray on LinkedIn
Related
Our Digital Disruptors