Interview with Danny Kibel, CEO at Idaptive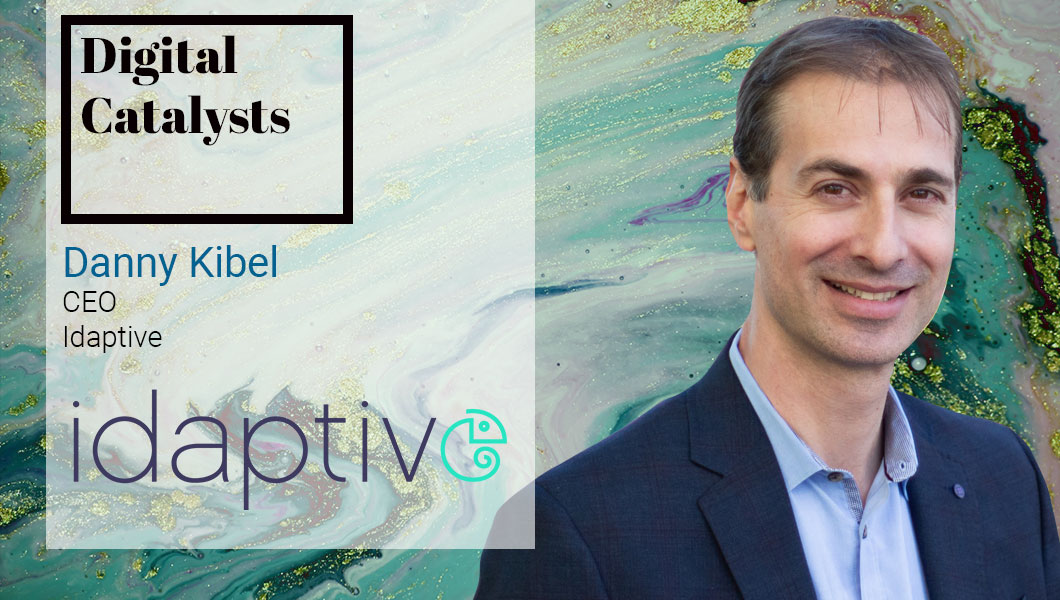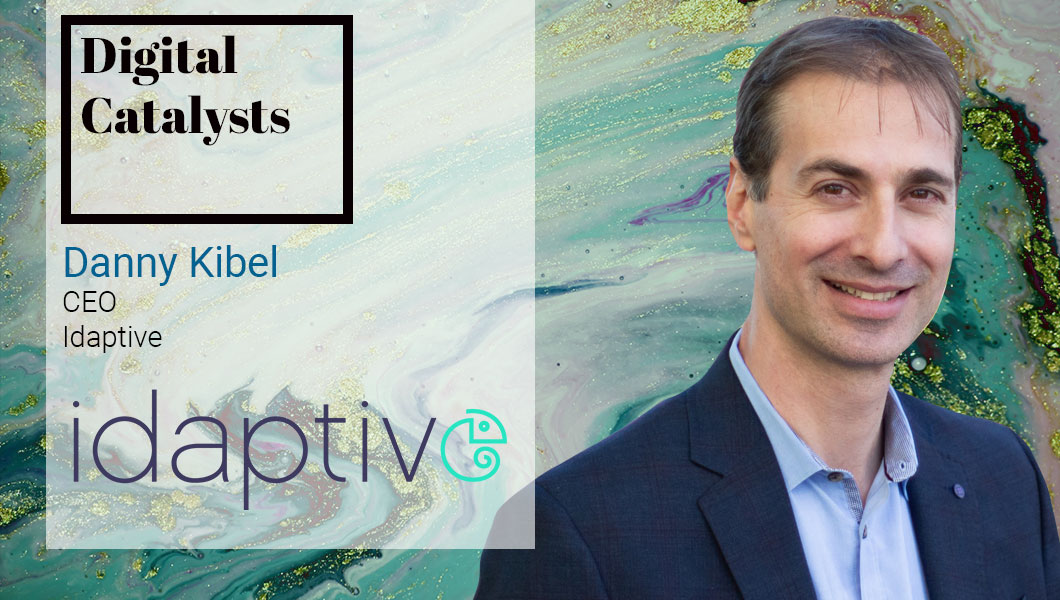 Danny was previously the vice president of engineering at Centrify where he led development of the company's cloud identity and mobility products. With more than 20 years of software development leadership, Danny has combined his deep technical background and strong business perspective to help create and deliver innovative products and solutions for enterprise software companies worldwide. Prior to heading up Idaptive and Centrify, he was a senior director at ServiceNow, leading a team that automated and managed application releases in cloud environments. He was also a senior software manager at Cisco for nearly eight years and led engineering at two other smaller companies prior to that. Danny graduated from the Hebrew University of Jerusalem with a degree in computer science, and later earned an MBA in marketing and technology management from Tel Aviv University
TDE: Tell us about your product/business and your specific role?
Danny Kibel: I'm the CEO of Idaptive, a cybersecurity company that makes identity and access management solutions for businesses. Put simply, we make the tools and technologies that help organizations secure access to devices, applications and data. Identity and access are fundamental in today's connected business world, where cybersecurity threats are looming larger than ever. Our core product is our Next-Gen Access Cloud, which delivers Identity-as-a-Service, or IDaaS. Think of it as a platform that securely connects employees to their devices and apps, partners to their supply chains, and customers to their services. Our vision is to protect organizations from data breaches and address many pain points of modern identity today. As the CEO, I'm responsible for driving company strategy and leading the team charged with delivering on our promise of securing access for everyone, everywhere and on every device. With a background in engineering and operations, I have a special appreciation for what a great job this team is doing producing a world-class IDaaS platform and service, while pushing the boundaries on how identity needs to evolve to serve business in the digital age.
TDE: What is the core issue your product/technology aims to address and what sets it apart from the other players in the market?
Danny Kibel: Cybersecurity is a crowded and broad space, with lots of companies and experts offering a myriad of solutions. Where Idaptive stands out is that it's laser focused on enabling Zero Trust security for its customers. Zero Trust is an emerging philosophy in cybersecurity that operates on the principle of "never trust, always verify." In this day and age, we have to assume the worst, and Zero Trust is the most effective approach to protecting an enterprise's infrastructure and preventing data breaches. Until Idaptive, companies have often had to take a piecemeal approach to identity and access management (IAM) – relying on a hodgepodge of tools, often from different vendors, to offer single sign-on (SSO) or multi-factor authentication (MFA). Idaptive combines the fundamentals of IAM – SSO, MFA and User Behavior Analytics (UBA) – into one unified platform. These tools all verify that users are who they say they are, and that they have the proper and secure access to the devices and apps that they need. And we've added a layer of machine learning that enables our solutions to put two and two together to understand context, and make context-aware access decisions in real-time. We're seeing our high-tech investments pay off. This month, Idaptive was recognized by Forrester Research as a leader in the identity and access space for our cutting-edge product offering and user services. We're receiving high praise for our technology and advanced analytics, and we're constantly working to improve our product based on user feedback.
TDE; What's the one industry, sector or role that your technology is most relevant to?
Danny Kibel: Identity and access touch virtually every industry, so it's relevant to every person, every product, and every company you can imagine. Data breaches affect everyone, and with over 80% of breaches caused by weak or stolen credentials, it's critical that we're all prepared with a cybersecurity strategy. For context, Idaptive has over 2,000 customers in every type of business ranging from food and beverage, to healthcare, to retail, to finance, to government, and beyond. You can imagine specific use cases here too. For example, the banking industry needs to prioritize keeping sensitive records and information on its customers secure, or risk losing loyal customers, partners and money. Our diverse client set is a testament to the fact that regardless of size or industry, your business needs to be ready. The good news is that today it's easier than ever to adopt a cloud-based cybersecurity solution. Research shows that implementing an identity and access management solution results in 50% fewer breaches, and saves 40% on technology costs for businesses, on average.
TDE: What are some of the common challenges your customers approach you with?
Danny Kibel: The biggest challenge of all – and a universal one – is simply ensuring that every person in an organization's ecosystem, whether employee, customer, partner, vendor, etc., is who they say they are, and that they have access to only those applications, devices, network(s), and resources that they need to do their jobs. When you consider how large almost any organization's ecosystem is, you can begin to appreciate the challenge of managing the digital identities of everyone and every device accessing the applications and systems at the heart of the business. One of the ways this challenge manifests itself is in the provisioning and de-provisioning of employees. Some of our customers have reported that it can take over 100 days to deactivate an employee that leaves the company. This has both security and compliance implications, because any security audit is going to flag that as a violation; if an employee who has exited the business essentially is given ongoing access to an application or resource, this poses a very real security risk. We help streamline and ease this situation dramatically, as well as many others having to do with managing digital identity and access.
TDE: Using technology to effect transformation usually starts with a transformation of beliefs and mindsets. How do you consult enterprise clients and help them make that important shift in mindset to move ahead on a particular project or implementation?
Danny Kibel: Unfortunately, we have a lot of scary data we can share with regards to breaches, but we also have some great data to share on less fear-inducing benefits of implementing IAM solutions. With regards to the scary, let's look at the stats: two-thirds of organizations have experienced a data breach in the last two years, and billions of individual user credentials have been leaked in large breaches. For businesses, it takes years to build a trusting, lasting relationship with customers and just five seconds to ruin it. And that's exactly what happens in a data breach. The average data breach cost $3.6 million, according to a 2017 study by the Ponemon Institute. And 31% of customers won't return to a company after a breach. The bottom line is if you don't adapt, you're costing your business time, money, and, most importantly, security. But there's hope – according to Forrester Research, organizations with the highest IAM maturity experience half the number of breaches as unprepared organizations, while saving money and being up to 90% more productive. There are more ways to be connected than ever before, but increased connectivity comes with increased risk. As for the more up-beat stats, we like to communicate that the benefits of IAM also include increased end-user productivity; reduced IT burden—our solutions reduce helpdesk calls by up to 50% by reducing forgotten password and account reset calls; and greater business agility. We've had research conducted that revealed that companies that implement our Next-Gen Access IAM solutions are two times as confident in adopting new business models and accelerating the delivery of new customer experiences to market.
TDE: Give us an example of an enterprise meeting a digital transformation goal through your product?
Danny Kibel: Let's look at Remy Cointreau, the nearly 300-year old French liquor company behind Remy Martin. They operate a global supply chain and were in the process of transitioning to a cloud-based IT management system when they began their search for an identity and access management solution. Remy needed the flexibility and agility to onboard new employees and troubleshoot issues around the world, while adopting robust MFA and mobile device management capabilities. Previously, helpdesk calls and forgotten passwords were costing Remy's IT team of 50 people a ton of time and money (about $25 per call, on average). That's where Idaptive came in. With Idaptive, Remy was able to seamlessly adopt a cloud-based IAM platform, decrease their IT costs while increasing productivity, simply onboard new employees, and streamline communication and access with new offices and partners around the world. Idaptive allowed Remy to make their new and existing employees productive from day one, without any hiccups or extended review and waiting times. Which meant launching new markets and offices became easier and more secure. The company is now more flexible than ever before, and productivity has improved.
TDE: What present or upcoming technologies you think have the maximum potential to accelerate enterprise digital transformation?
Danny Kibel: While AI has become a buzzword, real artificial intelligence has the potential to completely reshape how we do business in cybersecurity. At Idaptive, we're leveraging machine learning to continuously verify and validate users and devices. Our Next Gen Access Cloud continuously learns from the millions of daily logins from its global customer base to make smarter decisions at scale, across an organization's users and devices. All of that makes for better, faster logins, while also freeing IT from manually defining and managing complex rules and policies. And, of course, it enhances security postures against hacks and breaches that are so common these days. The more data signals and sources we have, the better we can train our system to detect and deter malicious or unwanted actors from gaining access on any given device and its performance will only improve and evolve with time. I think when we look five, ten, or fifteen years out, machine learning  and AI will become an increasingly integral part of cybersecurity, and will eventually become the industry standard.
TDE: What's your go to resource – websites, newsletters, any other – that you use to stay in touch with the explosive changes happening in the digital space?
Danny Kibel: My biggest asset is my team – the people that I surround myself with at Idaptive are always keeping me on my toes and up-to-date about the latest trends in cybersecurity. From the engineers to our sales team, I'm always amazed at the amount of information Idaptive employees are working with. I find it's best to learn from these doers – the Idaptive team that is at the front lines of new technology and trends. For the average person interested in cybersecurity and industry trends, I'd recommend staying updated about data breaches and current events, and checking in on some top publications and industry blogs.  This includes reports published regularly by top analyst firms that cover cybersecurity like Forrester, Gartner, and 451 Research, and reading about the latest cybersecurity trends in specialized media publications like Wired, CSO, Dark Reading, Security Magazine, SC Magazine, Infosecurity Magazine, and others. Beyond that, my professional network, both online and in-person, regularly shares interesting news and opinions. I recommend following reporters and industry insiders on LinkedIn and Twitter for a daily update, and joining LinkedIn infosec communities, where there are about 400,000 security industry professionals exchanging information and ideas.
TDE: Read a good book lately on digital transformation that you'd like to recommend to us?
Danny Kibel: Although not directly related to digital transformation, I recently read the book "Sapiens: A Brief History of Humankind" by Professor Yuval Noah Harari. This book talks about the various revolutions and transformations humankind has gone through over the thousands of years of our existence. We should not underestimate the significance of the digital transformation we are undergoing. We are in the midst of a revolution that impacts every aspect of our lives. Everything from how we communicate, commute, study, work, play, shop, you name it – a massive transformation is underway that touches our lives profoundly. One thing is guaranteed: humankind will not look the same in the next few decades.
For more DX insights, follow Danny Kibel on Twitter and LinkedIn
Related
Our Digital Disruptors