Interview with Dave Evans, Co-founder & CEO at Fictiv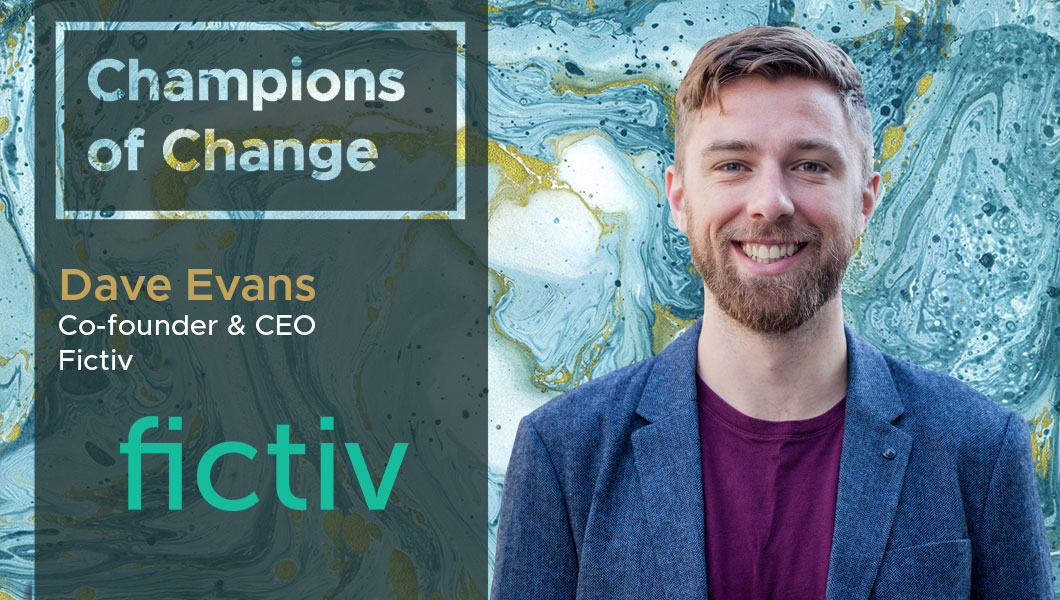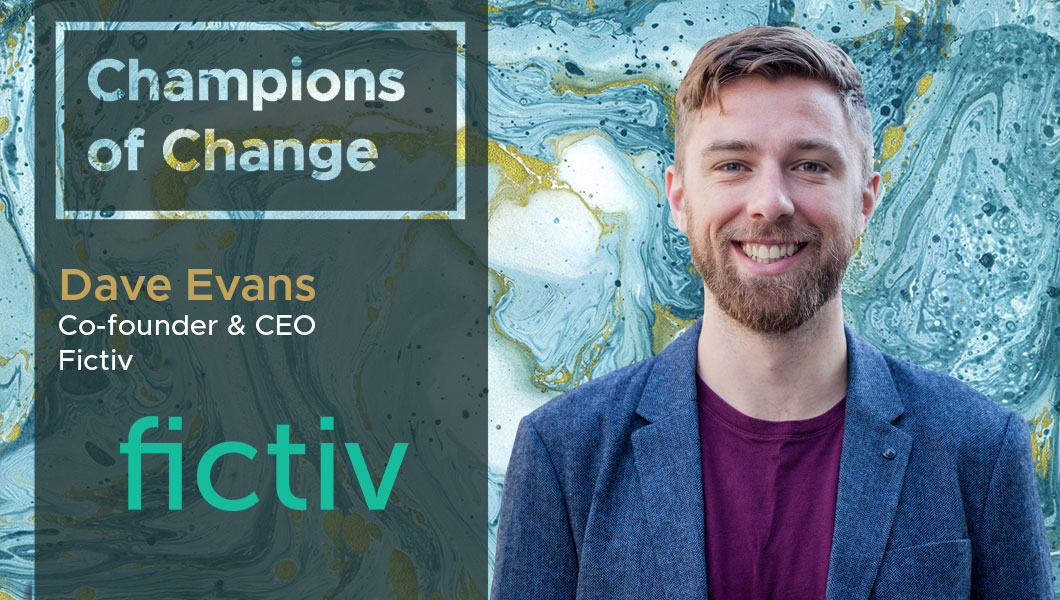 Dave is co-founder & CEO of Fictiv, a virtual contract manufacturing platform transforming how teams design, develop, and deliver the next generation of hardware products. To date, Fictiv has raised $58M through Series C from Bill Gates, Intel and Accel. He's an innovative entrepreneur featured on TechCrunch, Inc., and named on Forbes' 30 Under 30 list. Prior to Fictiv, Dave was the first hire at Ford's Silicon Valley Lab. Dave graduated from Stanford University with a degree in Mechanical Engineering. During his time at Stanford Dave gained valuable experience with positions at Forsch Marine, MagCanica, FACE AIDS and Slidepad Technologies
TDE: Thank you so much for taking our questions! Tell us a little about your business and its history?
Dave Evans: Fictiv's mission is to democratize manufacturing. What started as an idea for improving local, rapid prototyping for Silicon Valley hardware entrepreneurs, evolved into a virtual manufacturing platform that pairs intelligent workflow and collaboration software with a global network of highly vetted manufacturers. I quickly realized that improving a traditionally time intensive workflow and offering access to global manufacturing capabilities would streamline the product development cycle and truly revolutionize the entire manufacturing process. My goal with Fictiv is to be the manufacturing partner for fast moving design teams.
TDE:  What are your thoughts on the current pace of digital transformation in your industry?
Dave Evans: Manufacturing continues to be based on old technologies and outdated processes. It is an industry that is increasingly in need of the digitization that has already swept through industries like transportation, grocery and hospitality. Fictiv's 2018 State of Hardware Report polled 1,136 developers across 72 industries and uncovered a growing reliance on nearshoring for earlier stage projects that ran up against limited capacity for American manufacturers. It also revealed a wide gap in perceived manufacturing knowledge, with only 13% of developers receiving consistent feedback on part manufacturability. Further, it found that an over-reliance on outdated communication channels like email contributed to further slowdowns in production times. Fictiv believes that machine learning and the introduction of software platforms and systems to centralize communications will shave days – even weeks – off production timelines.
TDE: What do you feel is the one technology trend within your industry that cannot be ignored?
Dave Evans: Manufacturing stands on the precipice of a truly disruptive 'tech moment' driven by faster innovation cycles and demand for agile manufacturing that allows companies to respond to market demands. But the reality is that the majority of products still don't ever make it to market because this capacity is simply inaccessible. Fortunately, a number of new (and old) technologies are helping make quality, affordable capacity accessible to the masses. To match more competitive and efficient industries, we must invest in software-driven solutions that reconfigure the manufacturing process from start-to-finish in order to give time back to design and production teams. We need to look at the tools we use to communicate design intent between product designers and manufacturers, the opportunity for software to provide intelligent DFM to reduce risk in product design, and how we can use distributed manufacturing models to develop agile and responsive supply chains to address the challenges of market demands, tariffs, policy changes and material shortages.
TDE: Have you used technology for managing a) field team operations, b) sales/channel management, c) shipment tracking, d) employee engagement, or e) customer retention? What has been your experience?
Dave Evans: We use a number of different technologies, tools and systems for managing our global distributed network, as well as our internal operations and customer experience. We've developed our own technology algorithms to analyze customer parts, provide DFM feedback, provide a quote based on materials and geometry, and then transmit those requirements to our manufacturing network. The ability to provide a digital thread for requirements, transmit requirements and design intent to the manufacturer, measure quality and trace that back to customer satisfaction is a critical part of the customer-oriented service model at Fictiv.
TDE: How integrated is your customer experience- from sales to operations to delivery tracking? Do your customers have access to a common portal?
Dave Evans: Customers have access to a free user account via Fictiv's online platform. Using the online platform, customers upload parts, receive DFM feedback, get quotes, identify requirements and place orders. Post order, they can use the Fictiv website to communicate with customer service representatives and track the status of their order.
TDE: How paperless are your operations? Do you feel any part could be digitized and if yes, which?
Dave Evans: Inherent to Fictiv's business model is the digitization of designs. We take digital designs in the form of 3D CAD and 2D drawings and turn them into physical products. As a result, the majority of our operations are digitized.
TDE: In the next quarter which part of your business are you focusing on? Which part of your business can be further optimized using technology?
Dave Evans: We recently secured our Series C funding and are focused on accelerating Fictiv's growth. A critical piece for growth is the expansion of the capabilities of our online platform, including the ongoing development of our DFM & quoting tools as well as continuous improvement to our online customer experience.
TDE: Do you view & use a common management dashboard to check the health of your business?
Dave Evans: Because we have a number of internal platforms that provide business critical data, Fictiv uses analytics tools that pull multiple data sources into a single master view for business management. Data analysis is critical to understanding the health of the business and help us prioritize initiatives internally.
TDE: How do you keep yourself updated? What are some of the websites or magazines or apps that you subscribe to or read regularly?  
Dave Evans: I really enjoy reading – in fact we have a bookclub at Fictiv! I enjoy biographies and business case studies from a wide range of industries, most recently I read the book "Let My People Go Surfing" by the founder of Patagonia and "90% of Everything" on the shipping industry. They were both fascinating and inspiring stories of how entire industries can be transformed.
TDE: What's your favorite social network – Instagram, Facebook, LinkedIn or Twitter?
Dave Evans: I prefer to stay connected with my colleagues via LinkedIn, so that is where I'm most active. But I do check in on Twitter every once in a while.
For more DX insights follow Dave Evans on LinkedIn and Twitter
Related
Our Digital Disruptors