Interview with Diego Marino, Co-founder and Co-CEO at Lentesplus.com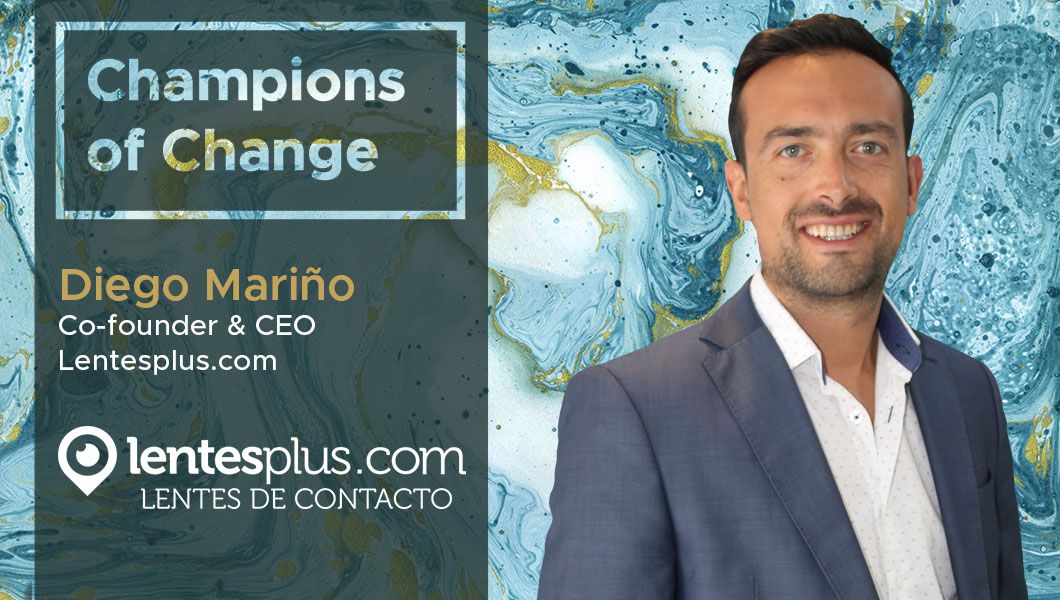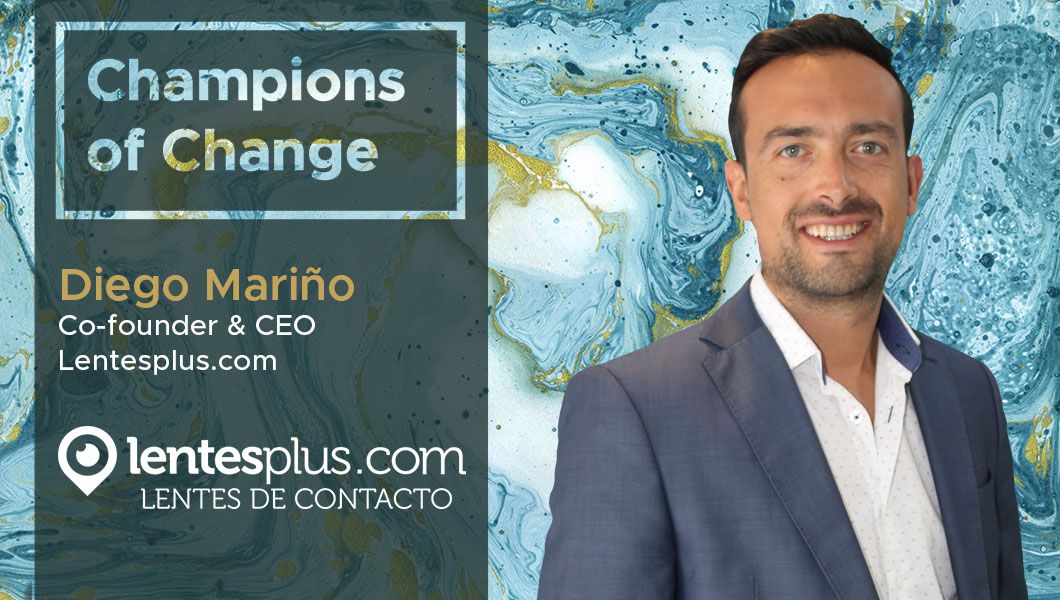 Diego Marino is the cofounder and Co-CEO of Lentesplus.com, a contact lenses e-commerce website. Under his leadership Lentesplus.com has expended his operations to four countries in Latin America and has raised more than 4 million dollars from VCs. Before Lentesplus.com, Diego Mariño worked at the PE arm of Colpatria Group, where he participated in M&A activity of more than 200 million dollars. Diego Mariño has an MBA from Wharton School of Business and holds a bachelor degree in Economics and one in Industrial Engineering from Los Andes University in Bogotá
TDE: Thank you so much for taking our questions! Tell us a little about your business and its history?
Diego Marino: Lentesplus.com is the first online shop for contact lenses in Latin America. We started operations in Colombia at 2014, and a few months later we opened Mexico. In 2015, Lentesplus.com arrived in Chile, and finally, in 2017, the website was available in Argentina. Thanks to our online business model, our prices are 20% – 30% lower than prices in the traditional market. Also, we have free shipping, a Customer Service team for every moment you need, a complete catalog of contact lenses where you can find the best set for your eyes.
Last year, sales grow up 66% vs 2017 in the region. Our mission is to enable everybody to use contact lenses not as a luxury item, but as an important medical device that can improve people's lifestyle in Latin America. No more high prices, no more time delays, no more complications. As a startup, Lentesplus.com has been recognized in Colombia, Chile and Mexico as an innovative alternative for buying contact lenses. More than 55.200 happy clients enjoy the new experience for visual health care in Latin America.
TDE: What are your thoughts on the current pace of digital transformation in your industry?
Diego Marino: Actually, we are leading this transformation in the industry of contact lenses. In countries like Colombia or Argentina, there aren't any other companies that sell contact lenses online. We work hard for keeping all our processes as innovative and practical as we can, and digital transformation is ideal for those changes.
TDE: Do you feel overwhelmed with the prospect of introducing technology solutions to manage & streamline parts of your business?
Diego Marino: Lentesplus.com works almost entirely in a digital environment. For us, technology solutions are the base for our job every day. One of our priorities is being a leader in technology advances in Latin America, so we can simplify the process of getting contact lenses to our clients and offer a greater experience every time. Internally, technology advances help us a lot from tracking data management, improving the knowledge about our clients and securing great insights for the growth of the company.
TDE: What is the one technology trend within your industry that cannot be ignored?
Diego Marino: Definitely, we cannot ignore the telemedicine. It's the next step in the industry of visual health care. This technology brings you the opportunity of getting evaluation, diagnosis and treatment by a visual health care professional remotely, leveraging telecommunications technology.
TDE: What has been the most significant technology integration/implementation so far, at your organization? Why? (could have impacted your employee efficiency, customer satisfaction, profit margins etc.)
Diego Marino: We are working towards complete integration within every part of our logistic process. This means two things: 1) reading in real time the contact lenses inventory from manufacturers and wholesaler in the countries we operate and 2) connecting with 3PL players to make the process more scalable and smoother. This means better employee productivity, more customer satisfaction and more value for our customers.
TDE: Do you have a dedicated in-house IT team?
Diego Marino: Yes, we do. And it's a vital part of our team.
TDE: What are some of the challenges your IT team and employees faced before, during and after bringing in this solution? How did you resolve them?
Diego Marino: We had a big challenge getting the right information to customer, not only about inventory levels and availability but also when and how it will arrive. Also, information was not flowing in real time.
 TDE: What's the internal technology challenge your organization aims to resolve in the immediate future? (could be internal workflow/workforce automation or having internal operations such as CRM, HR, Inventory powered by front end mobile apps)  
 Diego Marino: We are working to integrate our CRM with Hubspot, as a principal tool for organizing our work, improving our relationship with our clients and growing sales.
 TDE: From an external viewpoint are you considering using mobility solutions/mobile apps to promote/sell your products online, or to promote/sell your products to your dealers and allow them to order online?
Diego Marino: Mobile is one of our priorities in the continuous improvement of Lentesplus.com. Almost the 70% of our traffic comes via mobile. At present, we're improving the mobile experience of our website, and eventually, we're considering developing an app.
TDE: How do you keep yourself updated? What are some of the websites or magazines or apps that you subscribe to or read regularly?  
Diego Marino: We're always checking our competence and similar websites in developed markets. There's a lot of newsletters about eCommerce and digital marketing, we Hubspot Academy and newsletters like the LAVCA (Latin American Venture Association) very interesting as they keep you informed on what ventures are getting traction.
TDE: What's your favorite social network – Instagram, Facebook, LinkedIn or Twitter?
Diego Marino: Lentesplus.com has a strong presence in Facebook and Instagram.
For more DX insights follow Diego Marino on LinkedIn
Related
Our Digital Disruptors