Interview with Don Mackay, CFO at Remote Area Medical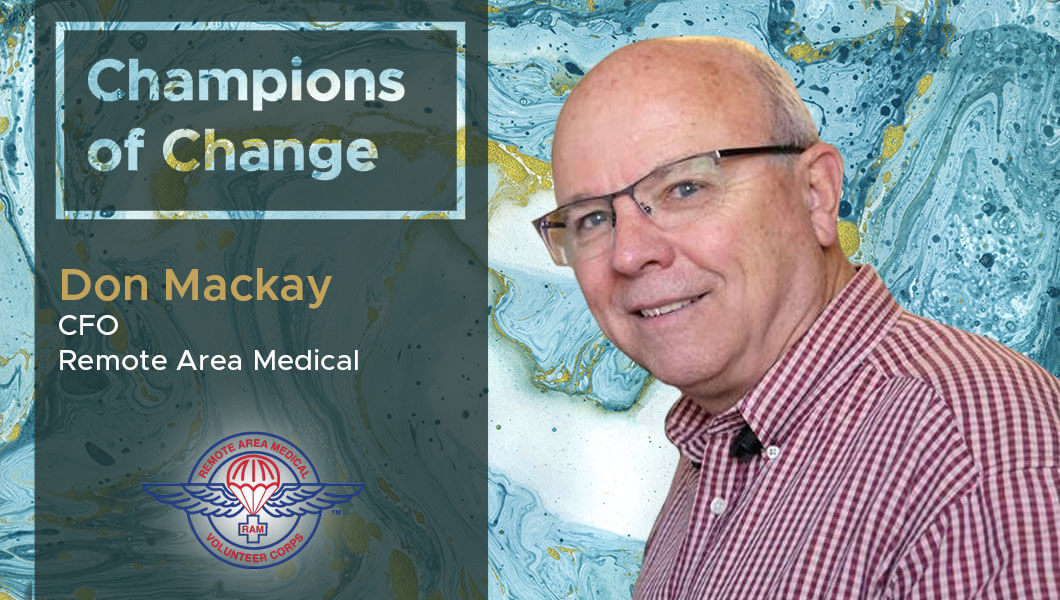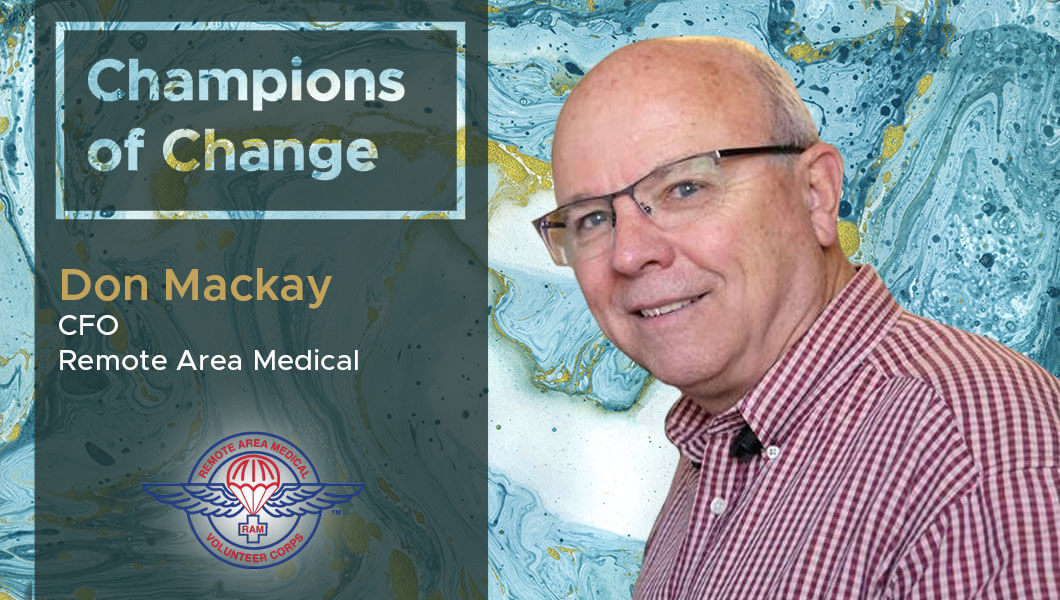 In this interview, Don Mackay, CFO at Remote Area Medical (RAM®) discusses the challenges with their existing legacy systems and how a DX solution that brought an immediate change in their Finance operations increasing flexibility and improving their efficiency. Don has more than 30 years of finance and accounting experience, getting his start with Remote Area Medical (RAM) more than four years ago. A highlight of his time with RAM has been his trip to Guyana, where he joined an air ambulance to transport patients from some of the remote villages to the nearest hospital. Don previously held finance and accounting roles at PwC, Jim Walter Mines and IBM to name a few. He graduated from Florida State University with a degree in Education and received an undergraduate degree in Accounting from the University of Alabama
Thank you so much for taking our questions! Tell us a little about your business and your specific role?
Remote Area Medical (RAM®) is a nonprofit organization that operates mobile medical clinics that deliver no-cost healthcare to thousands of patients across the world. Together with our more than 120,000 humanitarian volunteers, we have served more than 740,000 people and 67,000 animals, delivering $120 million worth of free health care services. RAM has steadily increased the number of clinics and patients it serves  by working with local teams that find space, donations, and volunteers for new clinics in areas where there is a great need.
As chief financial officer, I oversee RAM's financial planning and strategy, analyze business opportunities, and manage our financial risks.
 When did you first realize that you had an issue that needed a digital solution? What was the nature of the problem you set out to solve?
When our organization and its reach began to expand, the support we needed from our financial management software grew simultaneously. We eventually realized that our existing solution was unable to scale with us and quickly became cumbersome and inefficient, leaving our finance team in a maze of complex Excel spreadsheets. When timely and important reports were being sacrificed due to system inefficiencies, we knew it was time to upgrade our system.
What were the challenges you faced at the time as you began the process of evaluating solutions?
RAM was growing at a rate such that it became unsustainable to be without a cloud–based solution. We needed flexible, real-time reporting across multiple entities or locations that could rapidly adapt and support our changing needs. We were facing multi-month lags on financials and tedious editing processes, scraping through and manipulating spreadsheets just to complete a financial report. It could take up to two weeks to complete our monthly close.
Ultimately, we were introduced to Sage Intacct through LBMC Technology Solutions, who recognized the challenges we were facing and knew that the software's nonprofit integration would fit our needs perfectly. Within three months, we had fully transitioned systems and were able to easily follow the interface to create immediate change throughout our finance department.
What did the final solution look like and what were the broad benefits that it delivered?
Once Sage Intacct was up and running, we immediately saw an increase in our productivity and greater transparency throughout the organization. We were able to reduce the amount of time we spent on manual data entry and could run the financials for our monthly close in one day. By spending less time on manual processes, we have been able to keep our finance team tight and efficient, despite the organization's 30% growth in transaction volume, and have enabled RAM to allocate more of our budget back into programs that directly further our mission.
What were some of the key elements that were responsible for the project's success? What processes have you found useful for implementing digital technologies?
Sage Intacct's cloud-based and flexible reporting functionality has enabled efficiency across all levels in our organization. In addition to our increased efficiency, this new financial reporting process has also allowed all levels of our organization to actively engage with our financial data in exhaustive detail. Through real time tracking and easy-to-monitor reporting processes, we can get granular insight into our clinic costs to improve how we make financial decisions. Personally, when I enter board meetings, I now trust that I can not only pull financial reports straight from Sage Intacct, but that I can utilize that financial data to answer specific questions on the fly. We are able to produce financial data that enables executives to monitor revenue and understand the company's financial health in real time.
What was your biggest takeaway from this project?
Switching financial management solutions can seem daunting, but implementing a more robust solution like Sage Intacct rippled positive change throughout the organization. Our new software has not only drastically changed the way the finance team operates internally, but it has influenced how all of RAM can engage with our clinics. Not only do we get to reallocate our budget efficiently, but we have experienced greater visibility into the inner workings of our clinic locations, with greater transparency into our donations. We know exactly how many patients we can support each year and what level of care we can offer them.
Productivity is essential when working with a company making a difference, where people are genuinely helped.
What's next for you on your digital roadmap?
Sage Intacct enables us to do more operational reporting – going beyond just finances. We plan to capture more statistical data on our number of volunteers and donors, the value of the care we provide, and the average size of donations.
What's your go to resource – websites, newsletters, any other – that you use to stay in touch with the explosive changes happening in the digital space?
We utilize continuing education, accounting periodicals, conferences, and our Sage Intacct User Groups
Related
Our Digital Disruptors