Interview with Dr Shaoshan Liu, Founder & Chairman at PerceptIn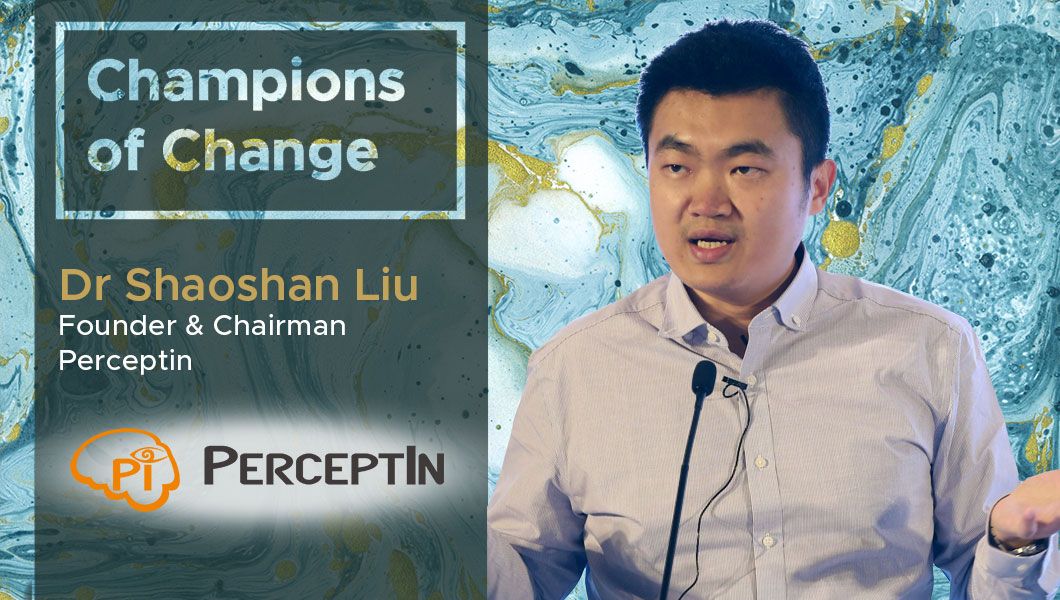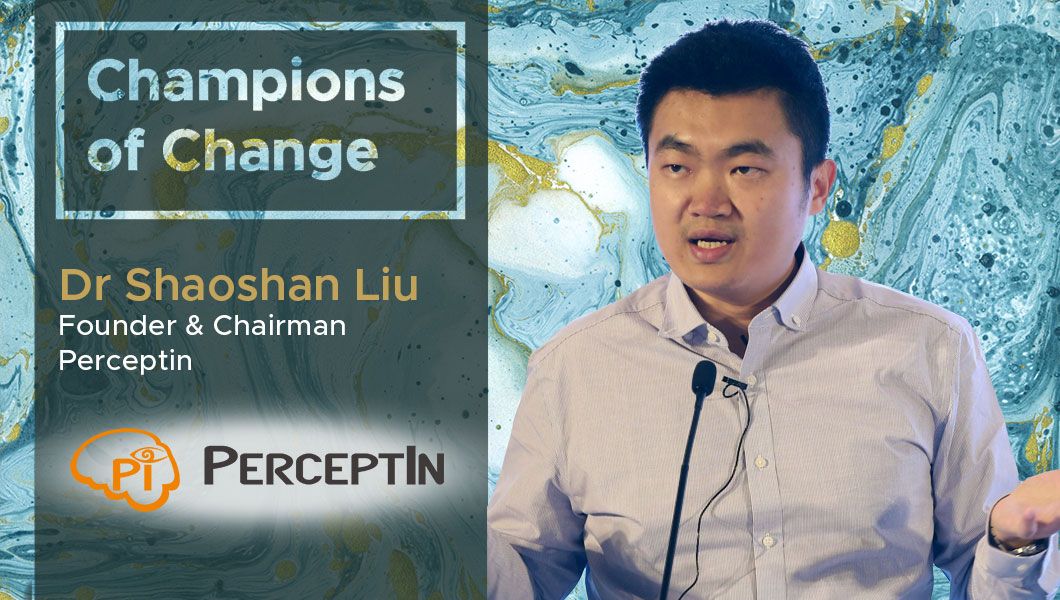 Dr. Shaoshan Liu is Founder and Chairman of PerceptIn, a visual intelligence company focused on robotics and autonomous vehicles. Prior to starting his own company, Dr. Shaoshan held numerous software engineering and research roles at Intel, Microsoft and LinkedIn. Dr. Shaoshan was also a founding member of Baidu U.S.A. as well as the Baidu Autonomous Driving Unit where he led the company's system integration of autonomous driving systems. He received his Ph.D. in Computer Engineering from the University of California, Irvine. Dr. Shaoshan has over 150 U.S. and international patents on robotics and autonomous driving and started his company PerceptIn with the goal of scaling the benefits of robotization and autonomous driving to citizens globally
TDE: Thank you so much for taking our questions! Tell us a little about your business and its history?
Dr Shaoshan Liu: PerceptIn was founded in 2016 and it is a visual intelligence company building machines that see, interpret, learn and take action. The company's core technology, focused on visual intelligence, is finding its way onto myriad new devices in a broad range of areas, from IoT-grade robots to autonomous driving. PerceptIn's DragonFly is the world's first safe, reliable and most affordable autonomous vehicle. With headquarters in California and offices in Shenzhen, China, PerceptIn serves more than 100 customers globally and works on providing hardware and software solutions for the robotization of the next generation of products.
TDE: What are your thoughts on the current pace of digital transformation in your industry?
Dr Shaoshan Liu: Digital transformation is an irreversible trend every industry cannot ignore. We believe autonomous driving technology is the digital transformation trend in automotive industry. It will fundamentally transform how we move people and goods in the future. In addition, conventional power sources will be replaced by electric powertrain technologies that will enable sustainable transport with zero emissions.
TDE: What do you feel is the one technology trend within your industry that cannot be ignored?
Dr Shaoshan Liu: 5G is definitely a technology trend that cannot be ignored within autonomous driving industry and robotics industry. 5G network's high bandwidth and low latency will enable the autonomous vehicles to receive and send large amount of real-time data, including location, destination, and speed information, without any delay. During MWC 2019 held in late Feb, 2019, PerceptIn partnered with a multinational telecommunications equipment and systems company to demonstrate how 5G technology can be applied to self-driving industry.
TDE: Have you used technology for managing a) field team operations, b) sales/channel management, c) shipment tracking, d) employee engagement, or e) customer retention? What has been your experience?
Dr Shaoshan Liu: We use some project management tools to keep track of employee engagement, for example, Asana, a web and mobile application designed to help teams organize, track and manage their work. It is really helpful when we need to provide a customized autonomous driving solution to our customers as the projects are always complicated and the deadlines are tight.
TDE: How integrated is your customer experience- from sales to operations to delivery tracking? Do your customers have access to a common portal?
Dr Shaoshan Liu: Yes. Take the PerceptIn Intelligent Viewer Tracking Module (PIVTM) for example. It is a smart gadget for collecting in-store customer data for mobile vendors and retailers. It works while video advertising displaying on a vending machine's screen, and it can monitor engagement and viewer reactions. Along with PIVTM, PerceptIn provides a monitoring and analysis platform, which enables our customer to generate real-time analysis based on the data collected by PIVTM, such as the user profile, attention duration, visitor amount and so on.
TDE: How paperless are your operations? Do you feel any part could be digitized and if yes, which?
Dr Shaoshan Liu: At PerceptIn, we believe there's a huge benefit in eliminating paper from workspace. When we need to share an agenda or any kind of document, we always ask for a digital version instead of a physical piece of paper. Also, we use scan tools to save the file to our computer or cloud. Actually, a lot of usual paper products can be replaced by software or apps nowadays. For example, we can use built-in smartphone calendar instead of a paper planner; user task managers like Trello instead of sticky notes.
TDE: In the next quarter which part of your business are you focusing on? Which part of your business can be further optimized using technology?
Dr Shaoshan Liu: In terms of commercial implementation, we'd like to focus on the tracking module to enable changes in advertising industry. We are going to optimize the performance of PIVTM by enhancing face detection accuracy, shorten response time etc. We'd change the industry landscape.
TDE: Do you view & use a common management dashboard to check the health of your business?
Dr Shaoshan Liu: Yes, we have a back stage to monitor advertisement effectiveness. As we mentioned above, PerceptIn provides a monitoring and analysis platform, which enables our customer to generate real-time analysis based on the data collected by PIVTM, such as the user profile, attention duration, viewer amount and so on. Then both PerceptIn and our customers will have a clear understanding about the viewing statistics. Furthermore, our customers can take action to optimize the advertisements or the content to better attract viewers' attention.
TDE: How do you keep yourself updated? What are some of the websites or magazines or apps that you subscribe to or read regularly?
Dr Shaoshan Liu: I have a passion for knowledge and I read a lot. It keeps me updated and broadminded. Besides vertical market analysis reports, I absorb tons of cutting-edge information from TechnologyWise, IEEE, Business-wise and so on.
TDE: What's your favorite social network – Instagram, Facebook, LinkedIn or Twitter?
Dr Shaoshan Liu: I would go for LinkedIn. LinkedIn might not be the most popular of all the social networks, but it is an important networking tool to connect us with industry professionals. Everytime I share my business insight and technology analysis on LinkedIn, I get tons of constructive feedback and comment from industry professionals. Also, LinkedIn is a powerful tool for finding clients for PerceptIn, or any business-to-business(B2B) company, as LinkedIn allows us to find, connect and build relationships with hundreds of potential clients with ease all under one platform. No matter autonomous driving industry or robotics industry, it's important to remain updated and in touch with everything that's happening in the niche market. LinkedIn enables us to know all important events and trends which are relevant to my business. It's both fun and wise to keep tabs on industry trends and reports.
For more DX insights follow Dr Shaoshan Liu on LinkedIn
Related
Our Digital Disruptors