Interview with Dr Stewart Newlove, Founder at Antibodies.com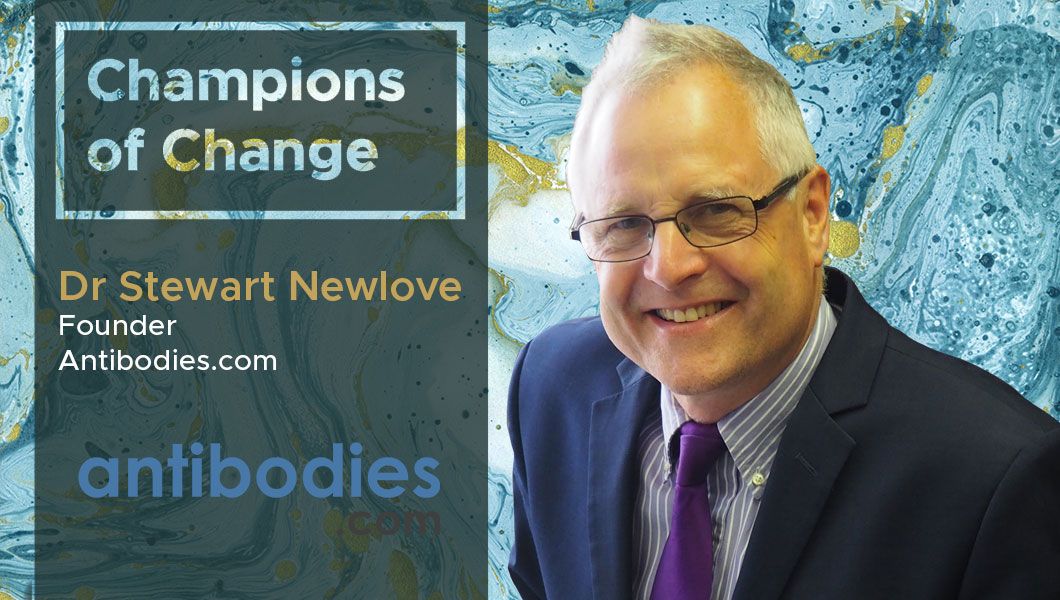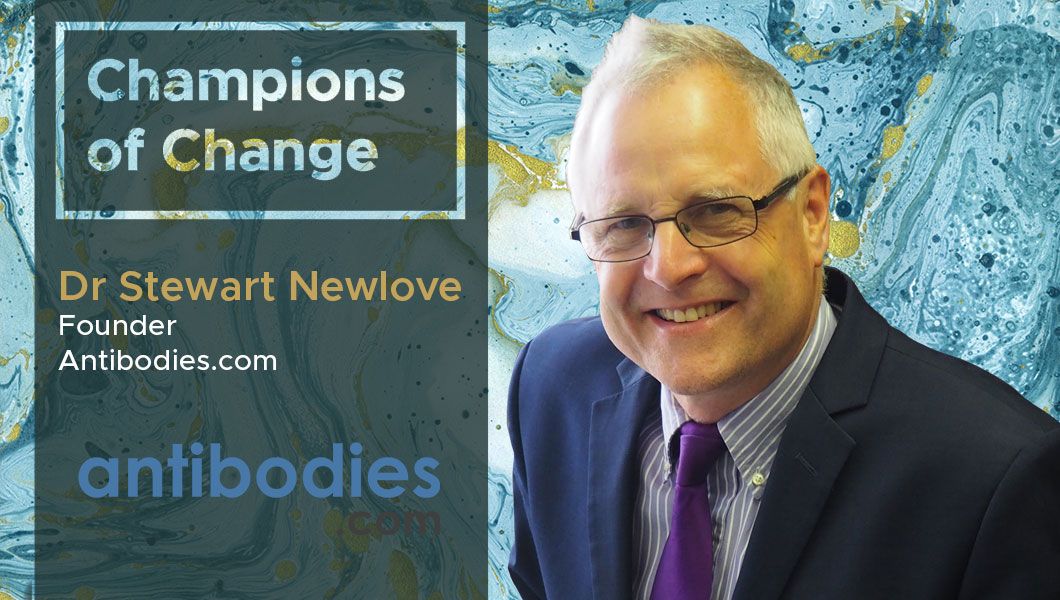 Antibodies.com was founded in 2015 by a group of scientists who were frustrated by the high prices and lack of transparency found in the research tool market. With products sourced externally,  from the same primary manufacturers that supply every leading antibody vendor, they operate a lean business model in order to price products at up to 50% less
TDE: Thank you so much for taking our questions! Tell us a little about your business and its history?
Dr Stewart Newlove: Antibodies.com is an online vendor of protein research tools. These tools enable researchers to analyse components of living cells at the molecular level which is essential for disease and therapeutics research. We founded Antibodies.com in 2015 after becoming frustrated by the high prices and lack of transparency found in the research tool market. We source all of our products externally, from the same primary manufacturers that supply every antibody vendor, and operate a lean business model in order to price products at up to 50% less. Our mission is to help life scientists discover more for less.
TDE: What are your thoughts on the current pace of digital transformation in your industry? Do you feel overwhelmed with the prospect of introducing technology solutions to manage & streamline parts of your business?
Dr Stewart Newlove: As a whole, the research tool industry is probably about five years behind the latest trends in digital transformation. Our business model revolves around being as lean as possible, as such, automating & streamlining aspects of our business is essential.
TDE: What is the one technology trend within your industry that cannot be ignored?
Dr Stewart Newlove: Traditionally, direct sales was the most effective method of customer acquisition, however, online sales is now set to become the primary method of purchasing. Life science companies can no longer ignore their digital presence & must invest in their e-commerce platforms & digital marketing.
TDE: What has been the most significant technology integration/implementation so far, at your organization? Why? (could have impacted your employee efficiency, customer satisfaction, profit margins etc.)
Dr Stewart Newlove: We have developed our own bespoke CRM. Our system enables our team to quickly create quotations, order confirmations, and invoices while automatically following up outstanding quotations & automatically requesting customer feedback for orders fulfilled. This has significantly reduced the work load of our customer service team & helped us keep our customers happy!
TDE: Do you have a dedicated in-house IT team? What are some of the challenges your IT team and employees faced before, during and after bringing in this solution? How did you resolve them?
Dr Stewart Newlove: Yes, we have a dedicated in-house IT team. Before developing our bespoke CRM, our customer services team spent a significant amount of time preparing paperwork for customers & prospective customers; consequently, some of our customers waited a long time for their requests to be dealt with. Our CRM has made us much more efficient & we can now respond to all enquires within 24 hours!
TDE: What's the internal technology challenge your organization aims to resolve in the immediate future? (could be internal workflow/workforce automation or having internal operations such as CRM, HR, Inventory powered by front end mobile apps)
Dr Stewart Newlove: In the immediate future, we are planning a revamp of our e-commerce platform in line with Google's mobile first policy.
TDE: From an external viewpoint are you considering using mobility solutions/mobile apps to promote/sell your products online, or to promote/sell your products to your dealers and allow them to order online?
Dr Stewart Newlove: We are an online vendor, however, we are not planning to develop our catalog as a mobile app – it just isn't a good fit for our market.
TDE: What's your favourite social network – Instagram, Facebook, LinkedIn or Twitter?
Dr Stewart Newlove: Our favourite social network is Twitter. We love having direct conversations with our customers!
For more DX insights follow Dr Stewart Newlove on LinkedIn
Related
Our Digital Disruptors