Interview with Gisela Xie, Co-founder at BlueSmart Technology Corporation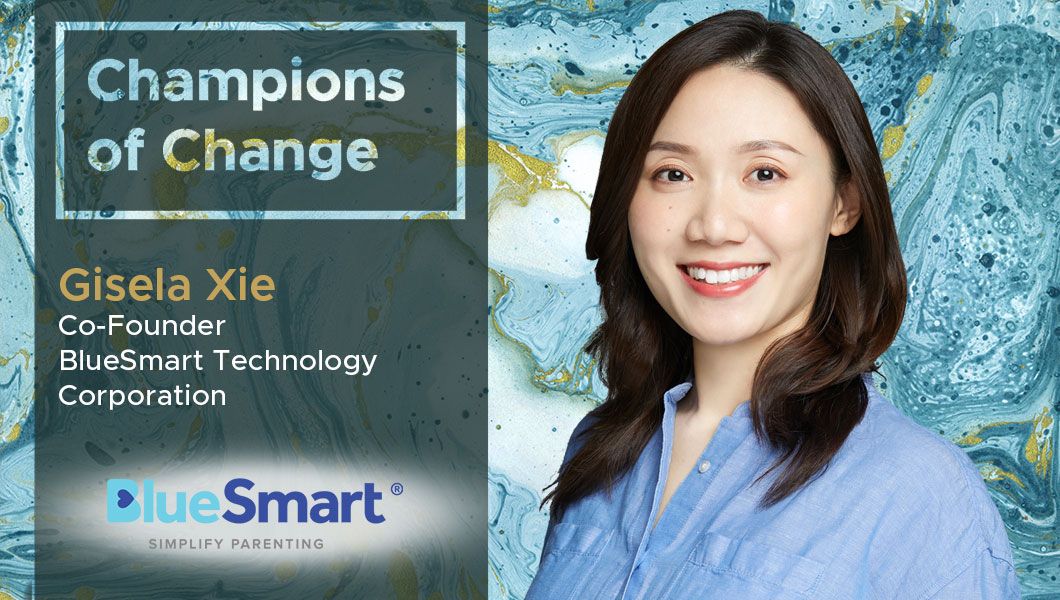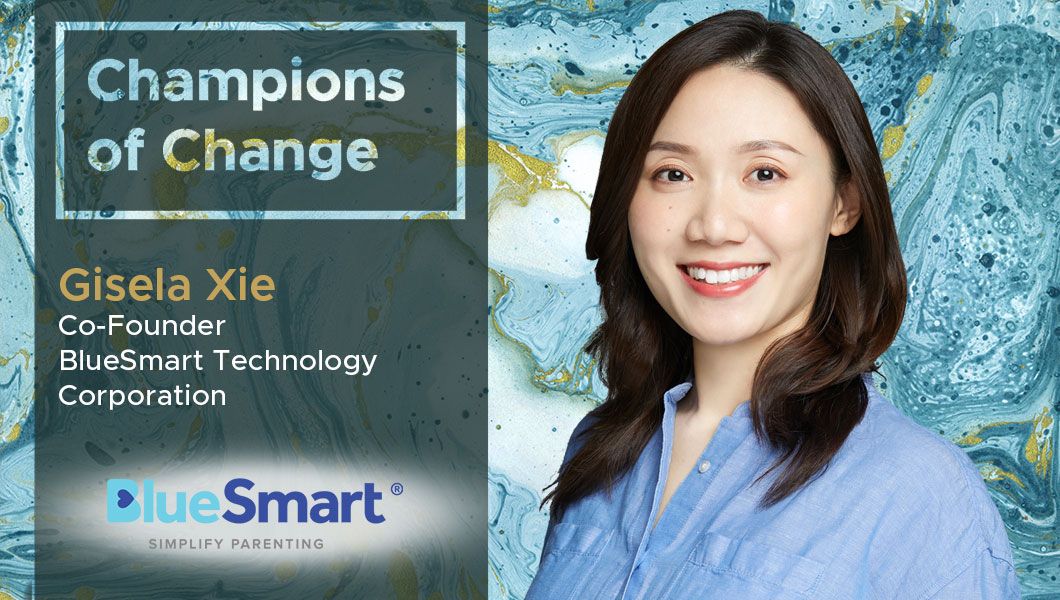 Gisela Xie is the Co-Founder of BlueSmart Technology Corporation, the parent company of BlueSmart mia. Xie received her bachelor's degree from Anhui Medical University in China in 2009 and her master's degree from Communication University of China in 2012. She started her career at Jiebao Data Technology in Business Development and Project Management, and was later chosen to pioneer a new Big Data department that achieved more than 3 million (RMB) in revenue their first year. Xie then moved to the United States in 2014 to start BlueSmart mia, which combines her passion for technology and desire to help working parents
TDE: Thank you so much for taking our questions! Tell us a little about your business and its history?
Gisela Xie: BlueSmart Technology's mission is to simplify parenting. Specializing in IoT baby products, our first product, BlueSmart mia, is an award-winning smart baby feeding monitor that fits on any most bottles. It tracks all the essentials of feeding a newborn, keeping parents worry-free and connected. The company was founded in 2015 and is headquartered in Mountain View, California.
TDE: What are your thoughts on the current pace of digital transformation in your industry? Do you feel overwhelmed with the prospect of introducing technology solutions to manage & streamline parts of your business?
Gisela Xie: Baby tech is a booming industry despite being relatively new. We're happy to see that there are so many startups focusing on using technology to improve parenting and early child education. Luckily, most of our team members are very tech savvy. So instead of being overwhelmed with the many different ways of streamlining our business, we are actively seeking out and adapting new software tools to make our work easier and more efficient. And since there are so many tools out there, we can find ones specific to our business.
TDE: What is the one technology trend within your industry that cannot be ignored?
Gisela Xie: Data shows that millennial parents (myself included) are raising children differently. We wait longer to start a family, are willing to share more on social media, and are far more child-focused than parents in past decades. Being able to track, stream, and analyze all the data about your parenting routine helps millennial parents dramatically with scheduling and staying worry-free. More and more products are being invented to create more families in sync.
TDE: What has been the most significant technology integration/implementation so far, at your organization? Why? (could have impacted your employee efficiency, customer satisfaction, profit margins etc.)
Gisela Xie: We have teams based in different time zones which increases the difficulty of smooth collaboration. We veered away from emailing to adopting a company-wide project management software. It has contributed significantly to an increase in work efficiency and has kept everyone on the same page despite being in different countries and time-zones.
TDE: Do you have a dedicated in-house IT team? What are some of the challenges your IT team and employees faced before, during and after bringing in this solution? How did you resolve them?
Gisela Xie: Yes, we develop all our software and embedded coding in-house. Our IT team's first great challenge was developing BlueSmart mia – the world's first parenting tool that can automatically, comprehensively, and remotely record babies feeding data. We know that babies have their bottle preferences, and as such, we needed BlueSmart mia to accommodate all of them. That meant that there would very little space in the device for us to fit electronics, it had to fit all standard-sized bottles, and it also needed to be waterproof because of the importance of cleaning. All of this all while tackling the biggest puzzle of them all: volume measurement. Our team tried many different measurement methods over the course of three years. Electric field, optical, ultrasonic… all ending in failure. We decided to use voice recognition technology on the first generation of mia so that parents could "tell" mia how much milk their baby just ate. We did not give up on the fully automatic tracking though. By the end of 2018, we launched the second generation of mia, mia2, which can automatically measure all the feeding data including feeding amount by using a weight sensor.
TDE: What's the internal technology challenge your organization aims to resolve in the immediate future? (could be internal workflow/workforce automation or having internal operations such as CRM, HR, Inventory powered by front end mobile apps)
Gisela Xie: We aim to make data syncing work in the places like childcare centers. Mia2 is designed to sync data to the mobile app via Bluetooth. It works great for family. But we learned that when there are 8-10 mias being used at the same time in places like daycares, the current solution is too slow and sometime can cause confusion to the daycare teachers.
TDE: From an external viewpoint are you considering using mobility solutions/mobile apps to promote/sell your products online, or to promote/sell your products to your dealers and allow them to order online?
Gisela Xie: Yes, we are doing this already.  We're living in a mobile generation – everyone constantly on the go with smartphones in hand. Being able to offer an easy to purchase solution from the phone is a must-have for our customers.
TDE: How do you keep yourself updated? What are some of the websites or magazines or apps that you subscribe to or read regularly?
Gisela Xie: Podcasts are the best way for me to get news and latest information. My favorite podcasts are NPR News, TED radio hours, and Planet Money. I also believe that reading is very important. I try to read every day, even if it's just 15 minutes on my Kindle or listening to an audio book. Right now I am reading The Artist's Way. It's a great book about how to stay focused and creative.
TDE: What's your favourite social network – Instagram, Facebook, LinkedIn or Twitter?
Gisela Xie: LinkedIn and Instagram. LinkedIn is great for work connections and I enjoy using Instagram for capturing and sharing great moments in life.
For more DX insights follow Gisela Xie on LinkedIn
Related
Our Digital Disruptors