Interview with Greg H. Guettler, President & CEO at MetaLogics Corporation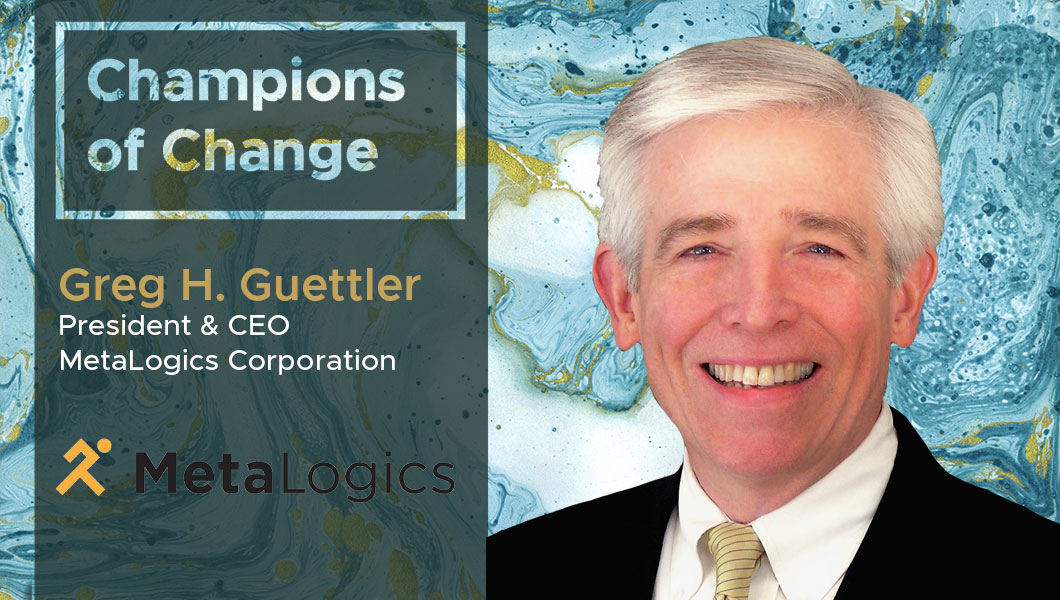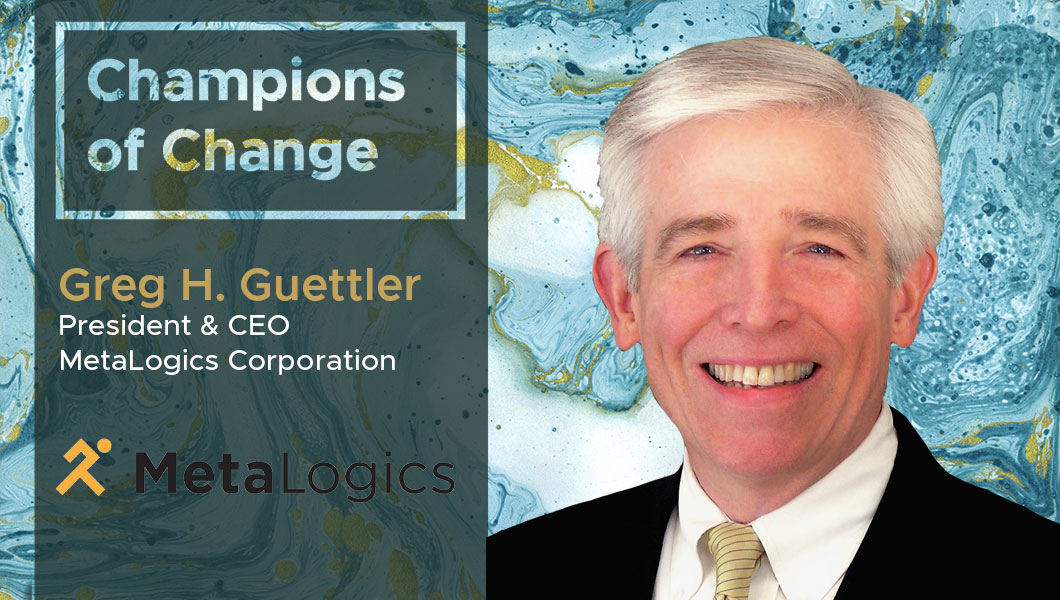 Greg Guettler, MBA, has more than 30 years of experience in medical device product development, product management, sales, marketing, business development, operations and startup leadership. Prior to joining MetaLogics, Greg started and led three companies, two of which went public and were later acquired, and has been involved in raising nearly $150 million in investment capital. Previously, he led Hypertension Diagnostics, Inc. (HDI), which successfully developed and commercialized the world's first non-invasive product for the diagnosis and treatment of cardiovascular disease. He holds a BA and an MBA from the University of St. Thomas in St. Paul, Minnesota
TDE: Thank you so much for taking our questions! Tell us a little about your business and its history?
Greg H. Guettler: Throughout my career leading medical device companies, physicians would point to a waiting room filled with overweight patients and say: "That's the problem, and there doesn't seem to be any way to solve it." That's because excess weight creates a massive amount of chronic disease and reducing weight can prevent it. But, despite their best efforts, millions of healthcare professionals and dieters begin each day wanting to do better but lacking the information they need to make that a reality. More than 95% of all attempts at weight loss end in failure.
Having spent a considerable portion of our careers in various areas of healthcare, the MetaLogics team shared a common concern: because of these widespread failures in weight loss, many treated excess weight as a personal failure and the tendency was to blame the individual for their inability to adhere to a proper diet. For the last 50 years scientists have repeatedly shown that diets don't work, yet that remains the overwhelming solution in nearly every weight loss program. As our team researched this problem, it became increasingly evident that weight loss failure is not about people failing their diets, it's about diets failing people.
We formed MetaLogics with a mission to make a significant and profound change to the problem of weight loss failure and to put an end to the world's obesity epidemic. To solve this problem, we assembled a world-class team of experts with deep experience in obesity causes and treatment, weight loss, sensor technology, learning algorithms, behavioral science, and metabolic modeling; including a team of metabolic experts at the National Institutes of Health. Our solution is a revolutionary product called Lume™ that empowers healthcare professionals and dieters with the accurate, validated metabolic information they need to create and manage a successful weight outcome.
Lume uses a patented wearable device to deliver accurate, validated measurements of calorie expenditure, a digital scale that accurately converts weight to calories consumed – eliminating the need for food logging, powerful learning algorithms to provide personalized guidance to help consumers reach their goal, and personal client metabolic data to help health professionals provide precise, personalized advice to their clients. The value of empowering consumers and health professionals with accurate, personalized calorie information was validated in a trial with Kaiser Permanente where dieters lost on average one pound per week and no one gained weight. Users rated Lume highly because they said it helped them better understand themselves, adhere to their plan and make lifestyle changes consistent with their goal. Empowering people with accurate, personalized actionable information works.
TDE: What are your thoughts on the current pace of digital transformation in your industry?
 Greg H. Guettler: Healthcare has an abundance of technology to treat and manage disease, but a dearth of technology designed to prevent disease. As people increasingly focus on personal health and wellness, the market for products like fitness trackers has grown rapidly over the last five years. Although these products encourage people to be more active, their tendency to overstate a person's exercise by more than 50 percent can drive people to consume additional calories that result in weight gain rather than weight loss. Recent technological innovations surrounding calorie consumption tools have similar problems. Scientists estimate that people who use food logging tools tend to under-estimate their calorie consumption by 50 percent or more.
Consequently, given their large margins of error and lack of clinical validation, these products are not trusted by health professionals. Compounding the problem is the fact that current products that provide accurate metabolic measurements exist only in research laboratories. So, unless one lives in a research laboratory, no one knows how many calories they burn or how many calories they consume. The problem stems from the fact that we are all very different in how we process the food we eat, and the lack of accurate and personalized metabolic information represents a major obstacle to successful weight loss both for dieters and the professionals that guide them. Consequently, the use of technology that provides generalized estimates of calories have a margin of error far too large to ever succeed – even if they do everything right
At MetaLogics, our goal is to empower dieters and professionals with the accurate, personalized and actionable information they need to develop the lifestyle habits that  support their health and wellness goals.
TDE: What do you feel is the one technology trend within your industry that cannot be ignored?
Greg H. Guettler: The emphasis on precision health – successfully treating weight and chronic disease requires prescriptive advice that treats the person, not the condition. The lack of accuracy, personalization and relevance in fitness, wellness and weight control technology is creating significant push-back from people who want less mass population data and more personalized information. For example, most activity trackers use 10,000 steps as a common daily goal for users. But, should a healthy 30-year-old woman and an overweight 65-year-old man with heart disease have the same 10,000 step goal? These generalized goals lack personal relevance and are, therefore, neither relevant nor meaningful.
When trying to solve the problem of disease prevention and weight loss, we know that the average is always wrong for everyone. These population-wide goals were sufficient when wearable devices were a novelty, but today's consumers want to know: how many steps are right for me? Recent research shows that 83% of consumers want a self-directed solution to weight loss and they want more personalized and actionable information to help them accomplish their goal.
The more we supply people with relevant information that reflects their exact condition and experience, the more likely they are to work with their health professional ant to take actions that lead to better health. That's because personalized health information creates the conditions for better outcomes by making the process meaningful and providing knowledge that reflects their exact needs. The future of health, wellness and disease prevention demands technology that supports precision health.
TDE: Have you used technology for managing a) field team operations, b) sales/channel management, c) shipment tracking, d) employee engagement, or e) customer retention? What has been your experience?
Greg H. Guettler: Just as consumers are demanding technology that addresses their individual condition rather than population averages, healthcare organizations expect that their individual organizational needs will be recognized and supported by their supplier organizations. Recognizing individual customer needs and delivering products and services tailored to those needs is a necessity, not just a nice-to-have feature in today's market. Too often organizations put the burden of navigating a company's infrastructure on the customer. When the customer has an issue with a product or service, is it really their responsibility to figure out who in the organization can best address their concern?
At MetaLogics, we are interested in technology that integrates customer, sales, manufacturing, operations, shipping and customer retention so that we can scale our business to accomplish quality, timely, accurate delivery of customer products and services.
TDE: How integrated is your customer experience- from sales to operations to delivery tracking? Do your customers have access to a common portal?
Greg H. Guettler: Both health professionals and end-user customers have a common link to MetaLogics – regardless of the issue that needs to be addressed. Our objective is to make it easy for our customers and end-users to communicate with us – through whatever technological connection they find most convenient. As we grow, our emphasis is to remain relevant and accessible to our customers and end-users.
TDE: How paperless are your operations? Do you feel any part could be digitized and if yes, which?
Greg H. Guettler: Currently, the majority of our operational documentation is digitally stored, protected and backed up. We feel that creating the basis for that strategy now will serve us well as we continue to grow. Our emphasis as we move forward is to offer digital signature status to future customer agreements.
TDE: In the next quarter which part of your business are you focusing on? Which part of your business can be further optimized using technology?
Greg H. Guettler: As an early-stage company, our primary focus is on scaling our business in ways that demonstrate operational efficiency, cost-effectiveness and personalized support of our customers. This strategy will integrate inventory, manufacturing, fulfillment, and customer engagement to the greatest extent possible.
TDE: Do you view & use a common management dashboard to check the health of your business?
Greg H. Guettler: At present, our common management metrics are more keenly focused on product development, customer feedback and sales economics. As the business grows so will our focus on external drivers of our business such as revenue, profitability, and sales cycles.
TDE: How do you keep yourself updated? What are some of the websites or magazines or apps that you subscribe to or read regularly?  
Greg H. Guettler: As a company largely driven by customer needs within the healthcare market, we tend to focus on the same things that our customers do – the regulatory, payer, provider and medical research publications, as well as consumer trends within healthcare. Short-term and long-term trends in these spaces can have a significant impact on how products and services are delivered both domestically and internationally.
At the same time, we tend to monitor reputable business publications for new ways to manage operations more efficiently, identify new technologies to support operations, and to identify economic trends relevant to our business. In order to maintain a perspective on our end users, we monitor reputable news publications for changes in consumer needs and trends.
TDE: What's your favorite social network – Instagram, Facebook, LinkedIn or Twitter?
Greg H. Guettler: LinkedIn for its ability to share broader news content. Twitter for its ability to quickly monitor and disseminate news trends.
For more DX insights follow Greg H. Guettler on LinkedIn and Twitter
Related
Our Digital Disruptors