Interview with Greg Knowles, President & CEO at ATI Electrical Supply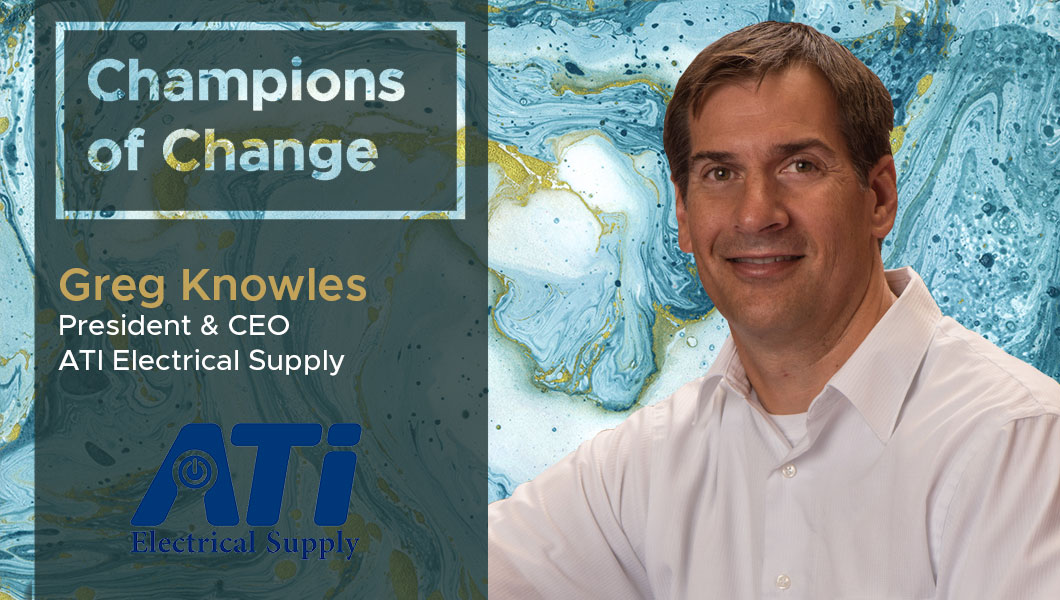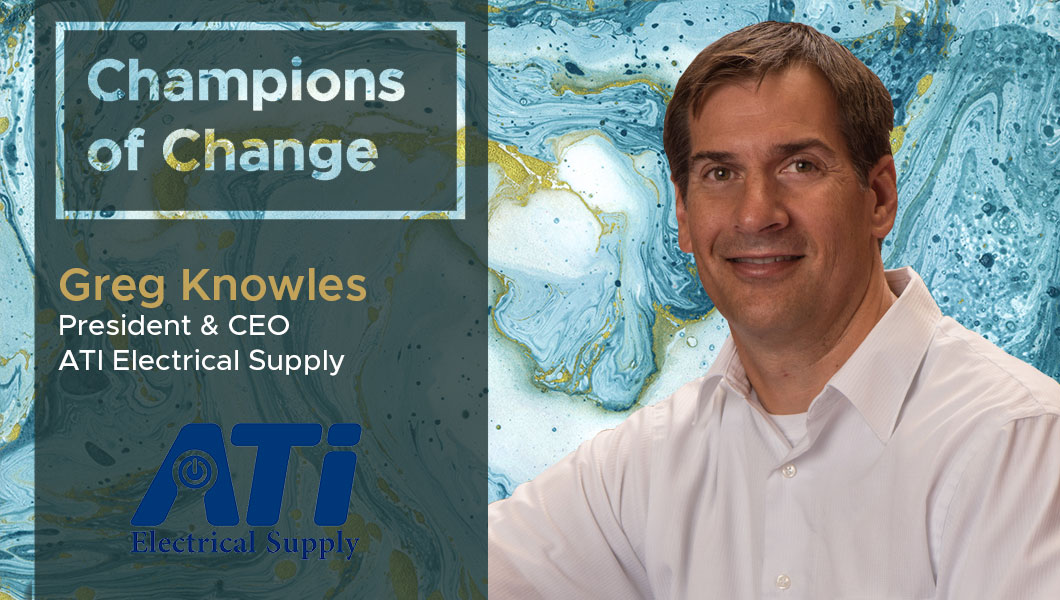 Greg started his career working as a salesperson in electrical distribution in the early 1990's and then went on to work for Schneider Electric and Eaton as a project engineer in the late 1990's. In 2000, he went to work for another electrical distributor as a sales manager before he founded ATI Electrical Supply in 2004. He has worked as a consultant in the area of sales management and mentored many entrepreneurs to get them through the start-up phases. Greg grew up in Houston Texas and Graduated from Texas A&M University with a degree in industrial distribution in 1990 and an MBA from California Coast University in 1996
TDE: Thank you so much for taking our questions! Tell us a little about your business and its history?
Greg Knowles: I founded ATI Electrical Supply in 2004 as a specialty electrical distributor servicing the temporary power, mining and switchgear markets. We began as a company with work from home employees in the Pacific Northwest. We opened our first branch in 2006 in Prineville Oregon (which since moved to Bend Oregon), our second branch in Las Vegas Nevada in 2008, and our third location in Pompano Beach, Florida in 2018. We currently have over 30 employees and 4 warehouses.
TDE: What are your thoughts on the current pace of digital transformation in your industry?
Greg Knowles: The electrical distribution industry is slower to adopt digital transformation than other industries. The purchasers seem to be more reluctant to change than companies in other industries, and the product can be more technical requiring a more hands on selling approach. With that said, much of the talk in distributor meetings revolve around the adoption of eCommerce, although eCommerce in electrical distribution tends to mean shifting from inside sales people taking orders to self service order entry by the customers. A handful of ERP's dominate the industry, with Epicore having the vast majority of market share. Epicore is driving some digital innovation which will drag the electrical distribution industry along with it.
TDE: What do you feel is the one technology trend within your industry that cannot be ignored?
Greg Knowles: Obviously eCommerce is the future for at least the commodity portion of the electrical industry. Electrical distributors know they need to be in the space, but are not sure how to navigate it. Amazon is making them nervous, which is driving the desire to be in eCommerce, albeit slowly and reluctantly.
TDE: Have you used technology for managing a) field team operations, b) sales/channel management, c) shipment tracking, d) employee engagement, or e) customer retention? What has been your experience?
Greg Knowles: We have used it for all except employee engagement, and our experience has been positive. KPI's are a very good motivator, especially when they are visible to all employees. Customers expect very fast and accurate responses, and Amazon has trained them to expect information automatically and very quickly. Technology is the only way to achieve this Amazon-like experience.
TDE: How integrated is your customer experience- from sales to operations to delivery tracking? Do your customers have access to a common portal?
Greg Knowles: This is a work in progress, however we are moving to a fully integrated customer experience very quickly. This will include a portal where they can check pricing, inventory and order status. It will also include an automated warehouse with robotic picking and packing.
TDE: How paperless are your operations? Do you feel any part could be digitized and if yes, which?
Greg Knowles: Our entire operation could be paperless, however certain individuals still feel the need to print everything. Our ERP and e-mail system is fully capable of providing a completely paperless operation.
TDE: In the next quarter which part of your business are you focusing on? Which part of your business can be further optimized using technology?
Greg Knowles: In Q2, we will be going live with a new eCommerce platform which will greatly enhance our customer experience and provide seamless order entry, order tracking and accounts payable. In Q4 we will be using RFID to better manage our inventory and automate our shipping and receiving processes.
TDE: Do you view & use a common management dashboard to check the health of your business?
Greg Knowles:  Our dashboards are geared towards the specific roles of the users. Key management see financial KPI's, sales people see sales-specific KPI's, and operations sees KPI's such as orders to be picked, packed and shipped, inventory management and order status.
TDE: How do you keep yourself updated? What are some of the websites or magazines or apps that you subscribe to or read regularly?
Greg Knowles: I subscribed to industry specific publications such as EWweb and TED but also read articles from Shopify, Magento, Hubspot and others that show up unexpectantly in my inbox.
TDE: What's your favorite social network – Instagram, Facebook, LinkedIn or Twitter?
Greg Knowles: I use Facebook and Instagram personally and sparingly, and LinkedIn professionally and often. LinkedIn has proven to be a valuable social media tool to stay current, in front of customers and to recruit. I don't use Twitter.
For more DX insights follow Greg Knowles on LinkedIn
Related
Our Digital Disruptors