Interview with Jason Brudnick, SVP and Managing Director of Operations at Risk Strategies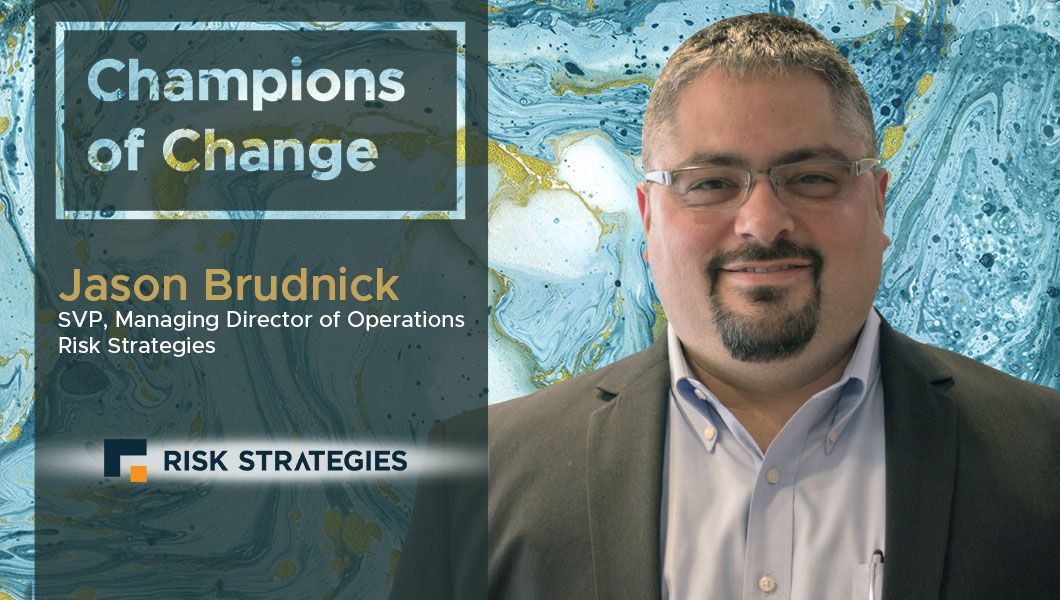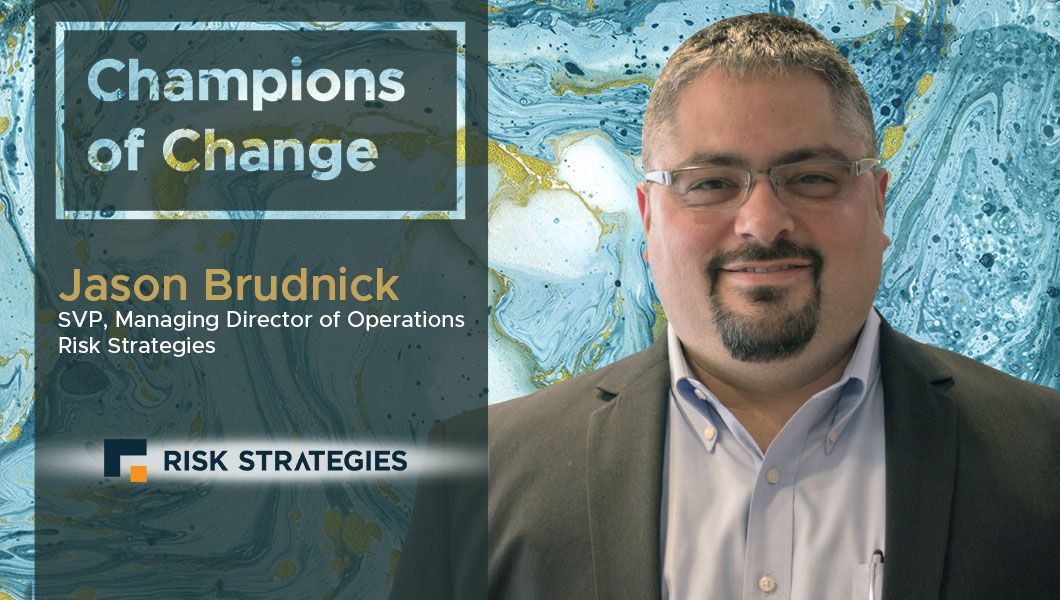 In this interview, Jason Brudnick, SVP and Managing Director of Operations at Risk Strategies, discusses the importance of analytics tools for reducing risk, the challenge of data accuracy in the insurance industry and, he reiterates the need to use technology to improve CX. Jason has a background in Operations and Information Technology, as well as both Property & Casualty and Life & Health Insurance. Prior to Risk Strategies, Jason was the Operations Manager at the Global Insurance Network, Branch Manager at Bank of America and Branch Business Manager at Enterprise Rent-A-Car. He attended Bentley University in Waltham, Massachusetts and holds a Bachelor's of Science degree in Marketing
TDE: Thank you so much for taking our questions! Tell us a little about your business and its history?
Jason Brudnick: Originally founded in 1997 as a risk management consultancy, Risk Strategies today is one of the top 20 largest insurance brokerage and risk management advisory firms in the country. Privately held, Risk Strategies is growing rapidly and distinguishing itself in the market through a focused strategy of product and industry specialization.
TDE:  What are your thoughts on the current pace of digital transformation in your industry? Do you feel overwhelmed with the prospect of introducing technology solutions to manage & streamline parts of your business?
Jason Brudnick: The heavy influx of capital into the Insurance space over the past 3 years has been a tremendous catalyst for change. In particular, there has been a renewed focus on the utilization of technology to increase efficiencies, automate workflows and the introduction of artificial intelligence and machine learning.  It can be an overwhelming task to determine the best technology investments for your business.  Investing funds selectively and waiting to see how the landscape settles is likely the best option for many firms.
Many of the initial InsureTech startups that entered into the space only a few years ago have already fizzled out.  According to Deloitte, 2017 saw half the amount of startups launched than the number recorded in 2015 & 2016.  However, money appears to be pouring into the InsureTech space with an estimated total investment close to $2B in 2018, similar to the 1.82B in 2017.  Instead of investing in new startups, a significant portion of those funds are going into already established InsureTech firms.
TDE: What is the one technology trend within your industry that cannot be ignored?
Jason Brudnick: Particularly at the market level we focus on, the insurance industry has been and likely always will be a highly customer-centric industry. Colliers definition of an insurance broker is "a person or company that is not employed by an insurance company that finds the best policy for someone who wants insurance."  Therefore,
a primary focus on how you can improve the customer experience via technology is paramount.
The excuse of "this is how we've always done things," isn't a good reason for not embracing the utilization of technology with a customer-centric focus.
TDE: What has been the most significant technology integration/implementation so far, at your organization? Why? (could have impacted your employee efficiency, customer satisfaction, profit margins etc.)
Jason Brudnick: Client analytics is a strong focus for Risk Strategies. Better understanding our clients' needs compared to other clients of similar size and industry can help us better advise them about their exposures and the best possible ways of reducing risk. We've implemented and continue to implement and enhance various tools with the primary mission of gaining additional insights into our clients' businesses.
TDE: Do you have a dedicated in-house IT team? What are some of the challenges your IT team and employees faced before, during and after bringing in this solution? How did you resolve them?
Jason Brudnick: We do have a dedicated, in-house technology team. The challenge with many implementations that tie to data is the accuracy of the underlying data itself.  The insurance industry still spends far too much time manually entering data.  Many of those challenges are the results of limited data gathering standardizations when underwriting insurance risk.  Therefore, the questions an insurance carrier may ask to underwrite risk can vary greatly even on the same exposure. This reality makes the gathering, storing and analyzation of that data challenging. Ultimately, the resolution comes in doing significant work to understand the data we have and mapping it into groupings that allow us to benchmark against similar risk.
TDE: What's the internal technology challenge your organization aims to resolve in the immediate future? (could be internal workflow/workforce automation or having internal operations such as CRM, HR, Inventory powered by front end mobile apps)
Jason Brudnick: Risk Strategies has seen significant growth over the past five years, both organically and through acquisition. Over the past few years, we've averaged an acquisition per month. As a consequence we've embraced various technological platforms across our internal departments that allow us to continue growing at this accelerated pace. However, tying the various platforms together via integration is a significant focus for us in the next few years.
TDE: From an external viewpoint are you considering using mobility solutions/mobile apps to promote/sell your products online, or to promote/sell your products to your dealers and allow them to order online?
Jason Brudnick: We do have some lines of our business that benefit from online inquiry, but the vast majority of our work is of a highly consultative nature involving clients with very complex risk profiles and exposures. It really is one-to-one selling and service. In keeping with our focus on client satisfaction and improving their experience, we do see lots of opportunity to improve client access to information in a 24/7 self-service manner and, of course, those services need to be mobile friendly as that is the clear direction Web access is moving.
TDE: How do you keep yourself updated? What are some of the websites or magazines or apps that you subscribe to or read regularly?
Jason Brudnick: I subscribe to various different online publications and RSS feeds such as Business Insurance, PropertyCasualty360 and the Insurance Journal.  Networking across various different conferences and events put on by my technology partners are also great ways to gain insight into the industry.  Even though insurance brokers have a competitive nature, many are open to sharing ideas which contributes to the growth of the industry as a whole.
TDE: What's your favorite social network – Instagram, Facebook, LinkedIn or Twitter?
Jason Brudnick: I utilize Twitter for up-to-the-minute information feeds and LinkedIn to connect and network with peers throughout the industry.  Due to LinkedIn, it's rare that an exchange of business cards happens on first introduction these days.  It's far more efficient and immediate to connect via Linkedin.
For more DX insights follow Jason Brudnick on LinkedIn.
Related
Our Digital Disruptors