Interview with Jessica Gibson-Conlon, Culture Director for McNellie's Group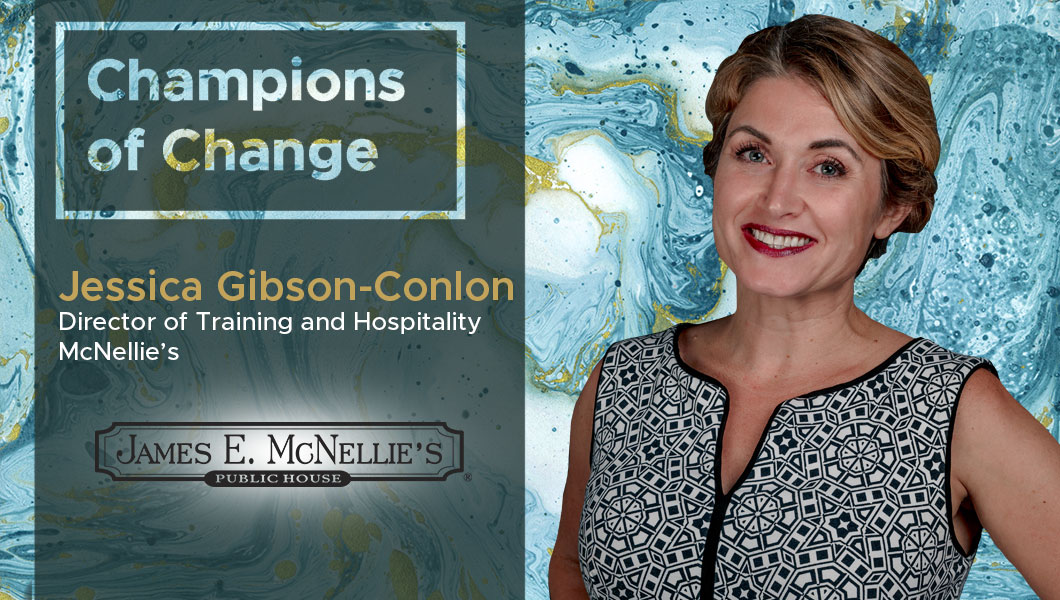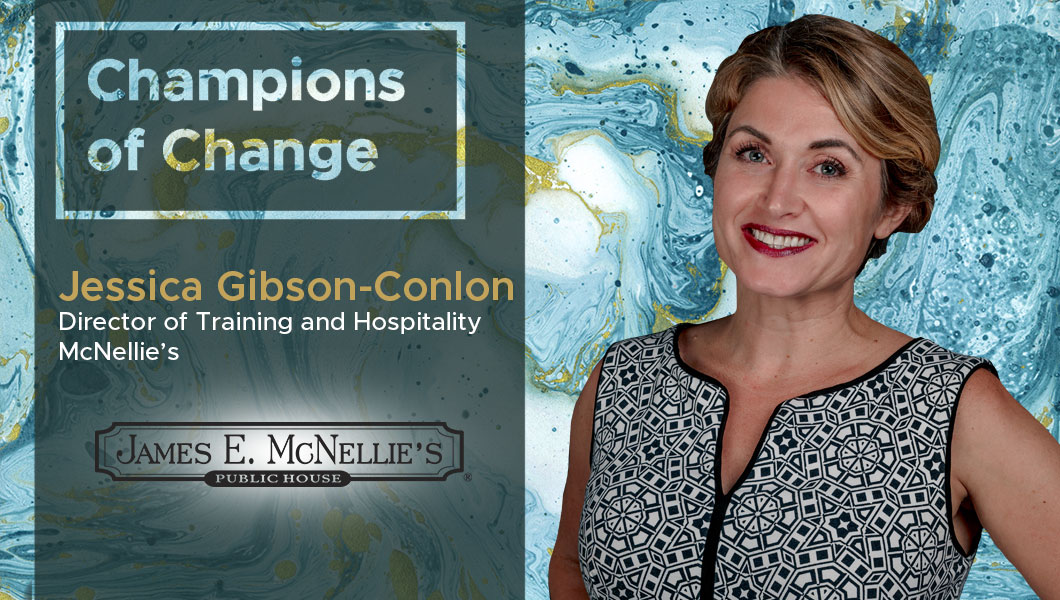 In this interview, Jessica Gibson-Conlon, Culture Director for McNellie's Group elaborates on their search for an easy-to-use platform for rewarding their customers and building lasting connections within the community. For Tulsa-based McNellie's Group, Jessica passionately curates training, hospitality, and guest loyalty programs across their 10 dining and entertainment concepts, spread across 20+ Oklahoma and Arkansas locations. A lifetime hospitality professional, her expertise lies in customer service and training with an emphasis on genuine, human interactions
TDE: Thank you so much for taking our questions! Tell us a little about your business and your specific role?
Jessica Gibson-Conlon: Thanks for including us! McNellie's Group is a multi-concept restaurant and entertainment venture nearing 15 years in the business of people, pints, and progress. The first James E. McNellie's Public House was born of a vision to revitalize a sleepy downtown Tulsa landscape by way of a comfortable, friendly environment with great burgers and beer. A decade and a half later, we've launched 10 successful brands (Dilly Diner, Dust Bowl Lanes & Lounge, El Guapo's Cantina, Elgin Park Brewery, Fassler Hall, The Tavern/Bull in the Alley, and Yokozuna, plus The Bond Catering & Events Center) in 20+ locations, spanning Oklahoma and Arkansas at the time of publication. Our version of hospitality is built upon the principle of hiring bright, interesting, fun people who don't just serve up delicious food and beverages, but who build connections with the fine folks in our communities.
As in a lot of startups, my job is an ever-evolving one. I recently adopted the title of 'Culture Director,' but might better be described as "happiness specialist." My professional background is in corporate training, so my role at our corporate office began creating training programs and materials. Because the best measures of excellent training are guest happiness and staff engagement, my duties branched out into managing consumer feedback and internal cultural initiatives. If I sound like an unlikely candidate for managing a digital loyalty and marketing platform, I suppose I am! Our executive team wanted an initiative that made sense for guests and staff, so this perspective works for us.
TDE: When did you first realize that you had an issue that needed a digital solution? What was the nature of the problem you set out to solve?
Jessica Gibson-Conlon: I can't remember a time at McNellie's Group when we weren't discussing a means to captivate and reward our loyal customers! Given the rate of growth and scope of our business, we knew our solution had to be digital. The issue was finding a platform that is easy-to-use so that our customers could see the benefits outweighing the "hassle". By 2016, we had other concerns thrown into the mix. Like much of the industry, we noticed a trend of guests becoming more insular, less likely to voice concerns to us in person, but having no reservations about broadcasting even minor displeasures online. We were also admittedly apprehensive about our local economy, market saturation, and ramped-up news cycles impacting consumer behavior.
Essentially, we saw the value of the table-touch fading. Some of our sharpest, most experienced managers became frustrated with customers' reluctance to bring up issues under our roof. We're an organization built on the importance of interpersonal relationships. Without the requisite information about guests' experience, growing those connections became a serious challenge. Toggling around the various digital forums to gather public feedback is exhausting and renders only vignettes of our performance. We needed a better way to communicate, on their terms, and with flexible options.
TDE: What were the challenges you faced at the time as you began the process of evaluating solutions?
Jessica Gibson-Conlon: As I mentioned, our executive team had been exploring options for over a decade, but nothing felt right. Everything was too complicated, too expensive, lacked functions we deemed necessary, or the platforms didn't have staying power. There were ample options for companies larger than us, or for single-brand groups our size, so finding a service compatible- or even able to work with our structure – wasn't as easy as you'd think. To complicate things further, we don't have an in-house IT department.
We didn't spend years earning our guests' trust to leave any aspect of their experience in the hands of a third party who didn't "get" us. The right fit was crucial.
TDE: What did the final solution look like and what were the broad benefits that it delivered?
Jessica Gibson-Conlon: In early 2017, we made the decision to partner with Thanx. Early selling points were the fees and function, hammered home by the ease of use. Our team was also impressed with Thanx's commitment to developing technology in step with our needs.
Our loyalty program launched in June 2017, encouraging all our guests to download the app and earn tangible perks for choosing us. The soft rollout focused on familiarizing staff and existing regulars with the incentives (free appetizer for signing up, cash toward purchases for reaching certain spending thresholds, VIP perks, etc.) In October of last year, we ramped up efforts with some employee sign-up contests to get everyone excited.
It's been over a year and I'm still finding new ways of measuring the benefits of this program! Since launching, we've amassed tens of thousands of users who visit more often and are more invested in our concepts. When explaining the benefits to staff who might perceive promoting a loyalty program as another box to check, I can show them the difference in average Thanx user checks compared to those of non-participating customers.
TDE: What were some of the key elements that were responsible for the project's success? What processes have you found useful for implementing digital technologies?
Jessica Gibson-Conlon: As a company, market, and industry segment, we're less likely to adopt new technology than a sexy novelty quick-service unit from a coastal metropolis. Our approach is slow and easy.
Offering context is key! All effort is lost if people don't see and believe how digital relationships work for them. We ask a lot of our employees as it is; anything new needs to be issued in digestible chunks. I spent face time with key staff from each location, explaining our program goals and why they're so important. We encouraged front-of-house employees to develop a genuine dialogue when explaining program value to guests, lest anyone feel like they're being "sold".
Keep the crew on board! Maintain open lines of communication about their successes and frustrations. We share stories of accomplishment (like higher check averages or sales drivers during slow times) in our employee Facebook group to remind people of the program's value.
Communicate in new ways! We needed an innovative approach to gather feedback and respond accordingly. Thanx prompts our guests with a quick NPS survey after each visit, allowing us to gather feedback privately and directly. The happiest guests are further encouraged to directly invite their friends via a referral program, extending the reach of devoted fans.
Put it to work! Marketing wasn't initially at the forefront of our program efforts, but it certainly is now. Perhaps my favorite part of the platform is the 'Campaigns' feature, which allows us to target guests (en masse or in relevant segments) with deals or communications designed to encourage visits and remind them we care. We employ the built-in campaigns like Winback, Birthday, Thanxgiving (referral) and VIP designation, but I also like to embrace our quirkiness with some off-the-beaten path promotions. My favorite is probably "Get to Know Your Customers Day," when we offer a substantial discount on a single day of each quarter for introducing yourself to a manager. So many perks to that one!
Support your people! Develop an understanding of common, easy-to-troubleshoot hiccups, so less tech-savvy guests aren't alienated by something with an easy fix. We have an angel in the form of Keaton over at Thanx tech support, whose team is always on call when we don't have what it takes to resolve a user's issues.
Incentivize staff with prizes! I've been known to reward individuals and entire stores for being passionate advocates of our loyalty program. Gift cards, parties, or just an occasional public shoutout can go a long way for morale and buy-in.
Repeat indefinitely.
Using these tactics, McNellie's Group brands have accumulated over 65k users and enjoyed a tangible impact on our bottom line. We've added upwards of 10k email addresses to our newsletter reach and have effective means of measuring return rates, among other variables we couldn't isolate on our own.
TDE: What was your biggest takeaway from this project?
I've come to look at hospitality through a new lens.
Interpersonal connections don't just happen face to face anymore. The opportunity to reach and motivate guests when they're not with us was an untapped resource.
We're still a far cry from experts, but laying the groundwork has been fun and rewarding. Guests who prefer it the old way will get the same experience they've always loved, while those looking for more can grow our reach by engaging digitally. Now that we know so much more about our customers, we can respond with more personalized approaches and products. It's also truly enlightening to me (a training geek) to see how hospitality affects the bottom line – I've never been able to attach a dollar amount to soft-skills efforts! My commitment to employee engagement and customer relationships has evolved. I now feel like we have the power to kickstart a cycle of incentivized, loyal guests who, in turn, reward our growing staff with their support.
TDE: What's next for you on your digital roadmap?
Jessica Gibson-Conlon: The rollout of McNellie's Passport! The popularity of the Thanx platform spread to other local businesses inside and out of our industry, prompting us to take the leap toward our own app powered by Thanx. We're currently days away from its launch and are tremendously excited about the capabilities.
All the benefits of the Thanx program will be migrated into our own app. We're aiming to keep the launch/rollover as seamless as possible for existing users, then incorporate new features (in-app purchases, online ordering, direct messaging/newsletters, and whatever the future throws at us) into one tidy, neat place that keeps us more in touch with our guests than ever before.
TDE: What's your go to resource – websites, newsletters, any other – that you use to stay in touch with the explosive changes happening in the digital space?
Jessica Gibson-Conlon: I'm admittedly a tech slow-poke! Explosive technology is fun to read about in The Digital Enterprise, Wired or TechCrunch, but our market leans toward practicality. Knowing those tides can change quickly, our executives opt for WSJ, Harvard Business Review, and National Restaurant Association publications. I follow a few thought leaders (like Zach Goldstein) on LinkedIn to stay in touch with the bigger picture. If a trend makes it into Eater, The Morning Brew, or The Skimm, it's probably headed our way. I'm especially fond of HBR, which offers management perspective on tech trends I can picture our managers putting to use.
TDE: Read a good book lately on digital transformation that you'd like to recommend to us?
Jessica Gibson-Conlon: I minored in economics and still like to think about the workplace in those terms. So as soon as I heard about it, I pre-ordered 'The Excellence Dividend' by Tom Peters. My heart is always going to be in building a healthy organization for our people, so his insight speaks to me. In a lot of ways, the restaurant industry has kept the 21st century at bay for some time. I think we're afraid an improved business model won't work for our employees. While technology obviously has the potential to displace humans in service roles, I don't think it has to be that way. We're actively converting our workforce into knowledge workers, preparing them for whatever the future holds. Peters' latest book puts a lot of those concepts in plain terms that I can use in everyday staff development.
For more DX insights follow Jessica Gibson-Conlon on LinkedIn and stay updated on McNellie's Group here.
Related
Our Digital Disruptors