Interview with Jiri Manas, CIO at Home Credit Vietnam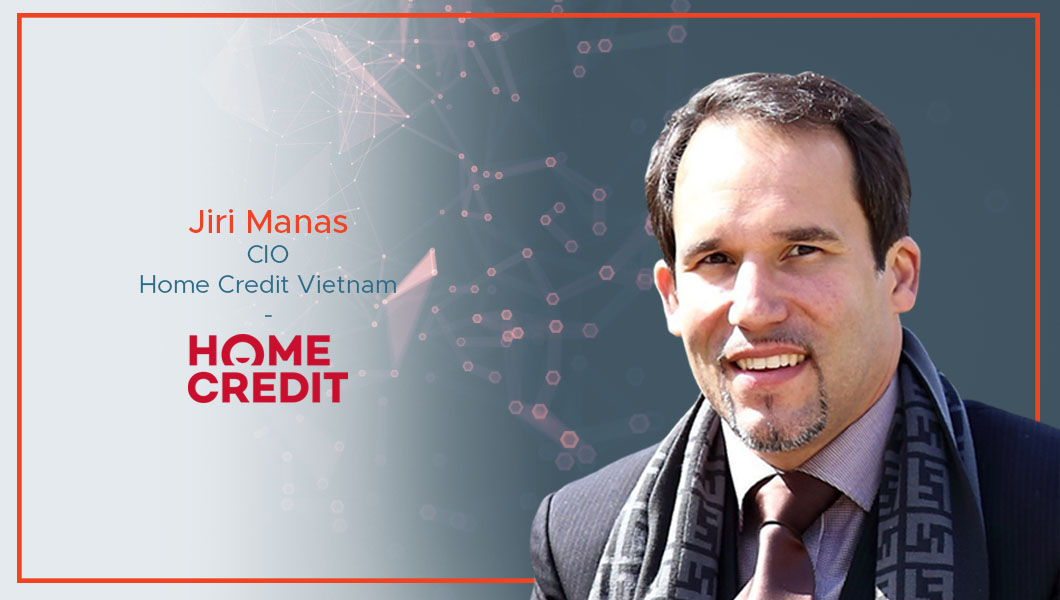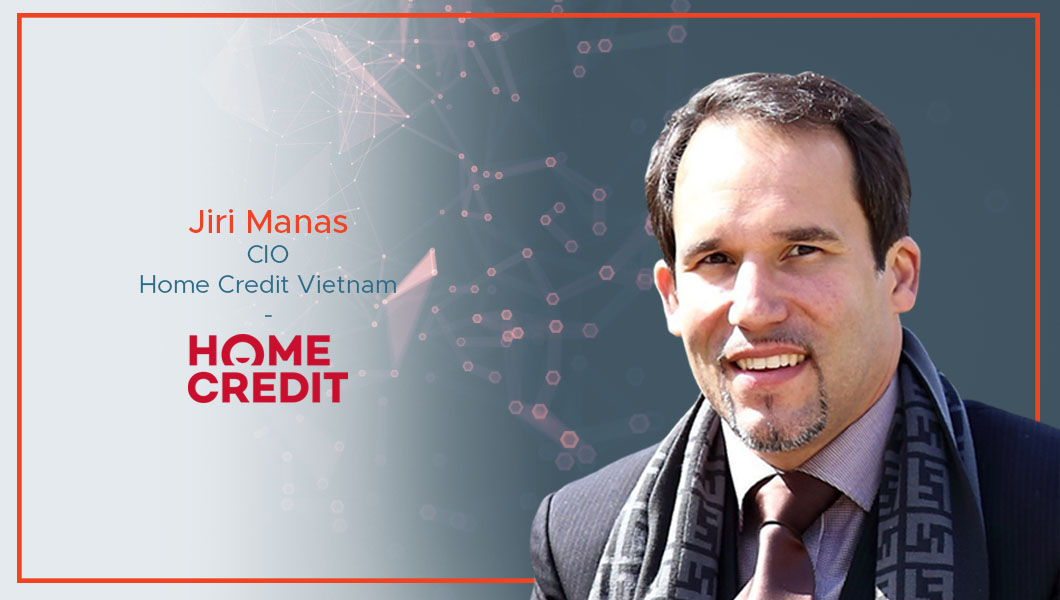 Jiri Manas, CIO at Home Credit Vietnam Finance Company Limited, has more than 13 years of experience in technology of large multinational banks in Europe and Asia. Leading the technical innovation for providing better CX at the most traditional financial institutions in Europe, his expertise varies from IT operation through security to development and business technology innovations.
A multi-disciplined person, his out-of-the-box thinking had him manage Ceska Sporitelna (CS), the leading Czech retail bank with a very conservative outlook, to adopt cloud collaboration suite Google Apps within one year prior to his stint at Home Credit Vietnam. Interviewed during his stint at CS and the Erste Group (the biggest banking corporation between Russia and Germany), here Jiri talks about analytics, data big and small, entrepreneurial mindset, use of cloud-based solutions in a rather conservative environment of the bank among other topics related to digital transformation. A strong believer in bank open APIs, lean development and data-driven organizations, his motto – a life lived in a fear is a life half lived – explains his can-do attitude towards everything
You are a big advocate of cloud-based solutions in the financial industry. Why?
Cloud is great for speed of innovation and agility. We've started working with business intelligence system integrator, Billigence, to plan the use of cloud as well as using Keboola's data integration platform for our company. Keboola also helps us with data analysis and data science applications, which is something new and really visionary. The Billigence team was crucial to the whole process, as they had the know-how to push these services into corporations.
In the past, when a business wanted to analyze some data, they usually had to wait several weeks, or even months, for the reports to come from their IT department. Cloud-based systems now provide them with answers to their business questions much quicker.
What were the specific business reasons to use cloud-based solutions at CS?
The starting point was to help our business retain our customers and to monetize the data we have. We wanted to not only sell products, but also build relations with our customers. It's about helping our enterprise clients to grow their business, increase their revenue and showcase their expertise.
At the same time, we realized we could use the cloud-based reporting for our internal analysis to increase efficiency. For example, branch distribution effectiveness over geographical data. Most of this information is already available in the cloud, and all we needed to do was merge it with our internal data.
What is the role of a data integration platform like Keboola in the overall tech architecture at CS?
Data integration platforms allow for quick and easy merging of data extracted from different sources, delivering good business value for our customers.
Data is the currency of today. What does data monetization mean in the banking environment? How can you monetize the "closely watched" banking data?
In simple terms, it means generating revenue in return for the client.
If you want to create a rewarding relationship with your client, you need to help them grow their business. Only then will they continue to stay and invest with you.
If you approach a client and tell them there are some innovative solutions that will help reduce all the transaction payments and increase their efficiency, i.e. they will pay less for your services, they will probably say, "Great, but give me more revenue or bring me more customers instead; that's what matters!"
As an example, we took transactional data and created a cloud-based dashboard that showed our clients insights like how they benchmark against their competitors or against other clients with similar business offerings; as well as whether their branches were in good locations ("hot spots" or high-traffic areas). The demand and interest are there; hence it was clear to us that we had to move the data to the cloud.
We have three business clients utilizing our data, free of charge as we develop the system / dashboards for them. One of them is very interested in customized data insights, and we are currently developing the dashboards specifically for them. We wanted to officially launch it when we've had a few clients already using the application. This creates a win-win situation for everyone: we build a loyal customer base that's satisfied with us and our services, and the client's business grows based on the insights we provide.
What about banking regulatory compliance and your internal compliance rules?
The regulation ecosystem in Europe is pretty complicated and it's getting tighter every year. It's also closely followed by US market regulation. As a bank, we use several types of services as well as the software as a service (SaaS), which can be seen as the equivalent of outsourcing a service.
The regulators have already acknowledged that their regulations are lagging a bit behind and that SaaS is something to take into consideration, especially when it comes to the big global players such as Google or Amazon.
In each regulated financial organization, you should have risk management aligned with the classic Basel Criteria for Audit and Governance purposes. With the SaaS outsourcing, you usually have all these levels (Operational, Control and Audit) already under the control of the company that provides the service. Where risk management is concerned, you have to compare how you would do it internally with what your SaaS provider does.
You need to have an insight into these service organizations either through a one-time audit or through security white papers that the organization provides or through other means. If the service providers are audited by an independent third party, that's even better. For example, Amazon and Google have SOC reports and ISO certifications from renowned auditing firms, which provide confirmation that all the necessary processes are in place.
These firms are at the same or even higher level in terms of processes compared to some of the banks. I'm not sure how it is in other countries but in the Czech Republic, there's no bank that currently has an ISO information security certification. I doubt that any bank in the world has that kind of certification standard.
So, how can one ensure security parameters are met when deploying the services of new software vendors?
For using vendors like Keboola, which is new in the financial industry, the positive points are that they use Amazon, and the latter has all the necessary certifications and governance well sorted out. The immediate step was to validate the certification with Amazon and audit the processes within the tool itself. As all the data is stored and resides with Amazon (AWS), the focus then turned to the data in transit. And, that is what we did.
How did the rest of the organization react to working with a cloud-based solution? Did you have to do a lot of "internal selling"?
Well, it wasn't easy. The organization was not ready for cloud, and is not really even ready today. But,
if you come armed with the proposition of providing a solution that will help generate revenue for the company, you'll likely have support from the business / commercial team.
Once you secure that support, the compliance and security functions will find it difficult to say, "We can't do it".
They will be told by the business to find a way to do so. Similarly for us, we put forward a business proposition with clear results and the business started to push the security team to align their rules and procedures towards the use of the innovative cloud-based solution.
In hindsight, it would have been very handy to have a digital security and compliance officer on our side, who wasn't part of the security team. They could have shown the security and compliance team for example, that we based everything according to the rules and had insights on how to control the risk and the governance within the outsourcing service.
What's the one insight you would like to share with tech specialists in the banking industry? And, what is ahead for you now?
The whole banking segment is getting commoditized like telecommunications five years ago. There is no differentiation between the banks, unless you have someone you really like at a branch. But, what do you do when that person moves to another bank and takes their portfolio with them? On the digital side, there is hardly any differentiation as well – someone might offer a better online banking experience, but we know people usually don't leave or stay with a bank because of this.
In such a commoditized segment, you must be innovative.
This interview was originally published here. 
Related
Our Digital Disruptors