Interview with Joel Coen, CDO at Commit Agency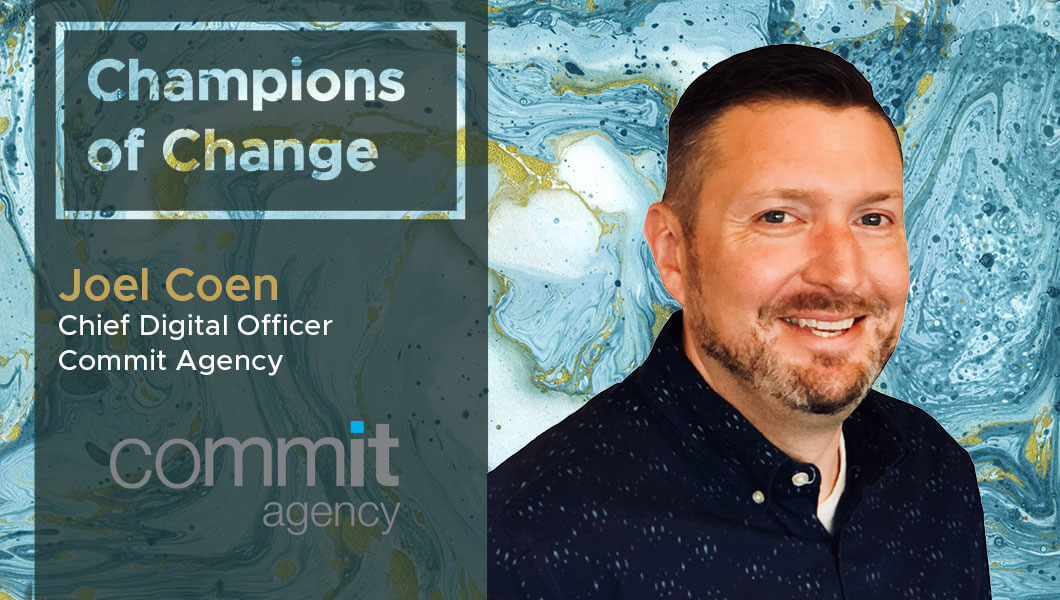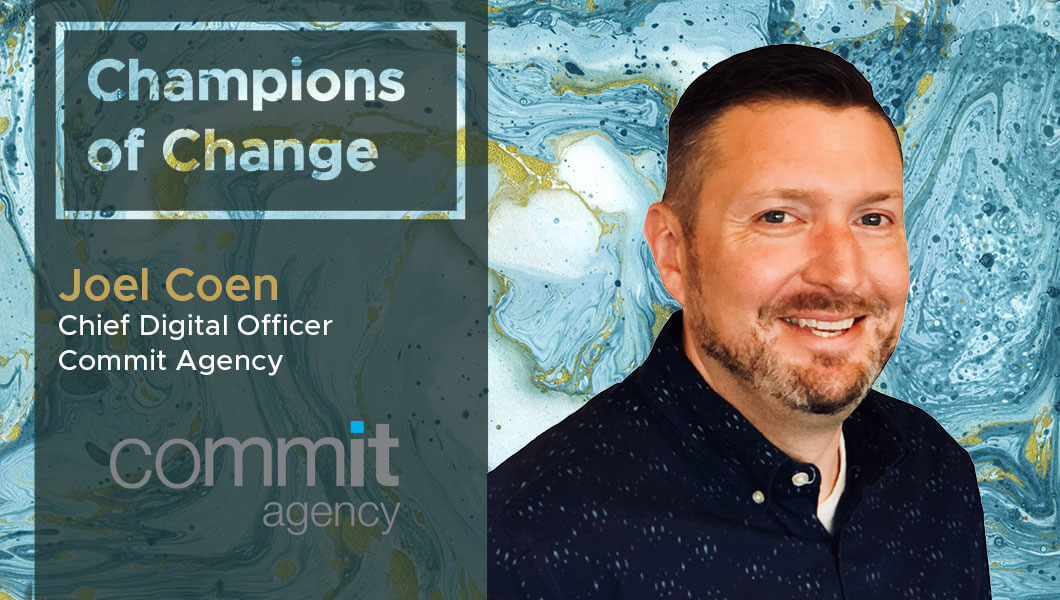 In this interview, Joel Coen, CDO at Commit Agency discusses the importance of conversions, metrics that matter and how businesses can optimally use digital services to promote themselves. Throughout most of his career, Joel has owned businesses and traveled extensively, and this exposure has allowed him to provide the absolute best in overall digital marketing strategies at Commit. When not blazing new trails online, Joel loves spending time with his family and being outdoors. He's also an avid 49ers fan and loves to head out on his ATV when he can
Thank you so much for taking our questions!  Tell us a little about your business and your specific role?
Commit Agency is a brand definition, consumer experience and influence agency in Chandler, Arizona, that pushes beyond what is expected to reach the pinnacle of unencumbered creativity. We are freethinking rebels, masterminds behind the moments that become shareable interactions on a global scale. And we're always on the lookout to partner with like-minded companies.
At Commit, we believe that thoughtfully designed customer interactions informed by a well-defined brand create moments worth remembering and sharing. We know where and how consumers are interacting, and are using that intelligence to create campaigns and experiences that amplify those conversations across myriad marketing channels… because it's not only the best thing to do, but it's the only thing to do in order to deliver the kind of results our clients have come to expect from us.
In my current role as Chief Digital Officer at Commit Agency, I deliver what is most important to our clients through innovative digital reporting, sales automation and complete digital consumer life-cycle management. My areas of expertise include web development, e-commerce, community development, reputation management, search engine marketing and competitive analysis.
Over my career, I have been honored with several awards for my unique approach to digital development and search engine marketing. Our clients have realized substantial marketing returns on investment through proprietary marketing automation and digital strategies that propel their business.
In addition to all areas of digital strategy and development, I am passionate about helping business owners and local communities flourish through the development of partnerships with local nonprofits and community-based programs that help promote the mission of ethical businesses.
When did you first realize that you had an issue that needed a digital solution? What was the nature of the problem you set out to solve?
We provide digital solutions to our clients as part of our product offering, so it really wasn't so much that we discovered that we needed a digital solution as much as recognizing that our clients needed meaningful digital solutions. A lot of business owners have received that call from a marketing company telling them that they need to invest in digital services in order to promote themselves. The issue is that many companies aren't seeing the results of their marketing efforts. They may be getting monthly reports, but the "so what" factor isn't there. We recognized that focusing on conversions is what matters most. By focusing on these metrics and the marketing mix that gives our clients the best chance for consumer conversion, we create a win-win scenario.
What were the challenges you faced at the time as you began the process of evaluating solutions?
One of the biggest issues we face is meaningful reporting—being able to produce reports that allow our clients to understand the relationship between everything we are doing for them across various channels—from organic search to social media—in order to help them get more conversions. Showing these relationships in a way that is easy to understand is no easy task. There are some elements within Google Analytics that allow us to draw some conclusions (lifetime value, conversion tables), but being able to show it in a way that makes sense to someone that isn't in the data analysis industry is sometimes a challenge.
What did the final solution look like and what were the broad benefits that it delivered?
Luckily, about a year ago, Google released its advanced analytics platform, Data Studio, to the masses, which made it easier for us to produce customized reporting. Now, we can display multi-channel attribution and advanced consumer transaction paths in a way that is valuable to our clients and also allows us to draw meaningful conclusions across a mass amount of data.
What were some of the key elements that were responsible for the project's success? What processes have you found useful for implementing digital technologies?
I think the one big thing that was a game changer for us as we began to implement Data Studio was also implementing Tag Manager. While it may sound very basic, Tag Manager doesn't appear to be used by a lot of organizations even though it bears great benefit to use it. By consolidating all of the tags and tracking pixels into one string of code, it helps pages to load faster and lets us manage tracking for our clients far more effectively. By having tracking in place for all of our marketing efforts, our clients can see what's working and shift budget to areas that will yield the best results.
What was your biggest takeaway from this project?
After having done several reporting calls utilizing all of these platforms thus far, we are immediately feeling the impact. Clients are excited about it and it appears that our value is being felt in a way that perhaps it wasn't previously. Marketers just want to know that their marketing dollars are yielding a result.
What's next for you on your digital roadmap?
We are constantly looking to the future to help determine what may benefit our clients. Right now, there is a lot happening when it comes to artificial intelligence and the ability for providers like us to leverage the technology to become far more effective. Mostly, these tools are used to lower the actual costs of ad placement while also making the areas where they are shown more effective by drilling down to find the right customer personas.
What's your go to resource – websites, newsletters, any other – that you use to stay in touch with the explosive changes happening in the digital space?
Think With Google is probably the most important resource that we use to stay on top of trends. It breaks trends down into multiple categories that make it easy for marketers to quickly digest the information. Additionally, it lays out their expectations in pretty simple terms to make it easier for people to understand what it will take to rank.
Read a good book lately on digital transformation that you'd like to recommend to us?
While it's not about digital transformation per se, I just recommended the book "Everybody Lies" by Seth Stephens-Davidowitz to one of my colleagues. It was a fascinating read exploring the idea that people lie to their friends, their families … but not their computers.
Related
Our Digital Disruptors