Interview with John Romanowich, President and CEO at SightLogix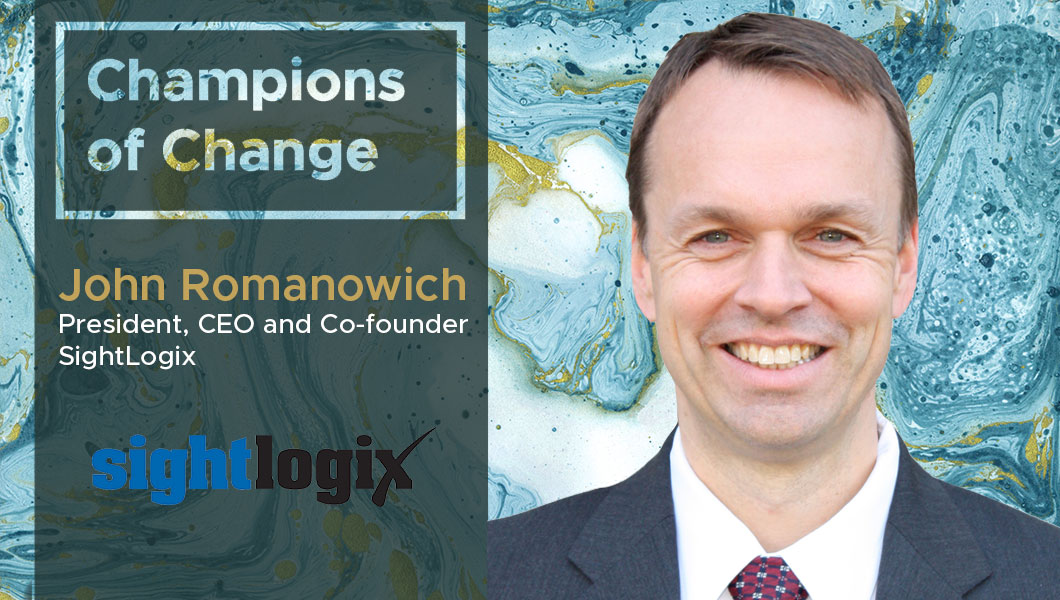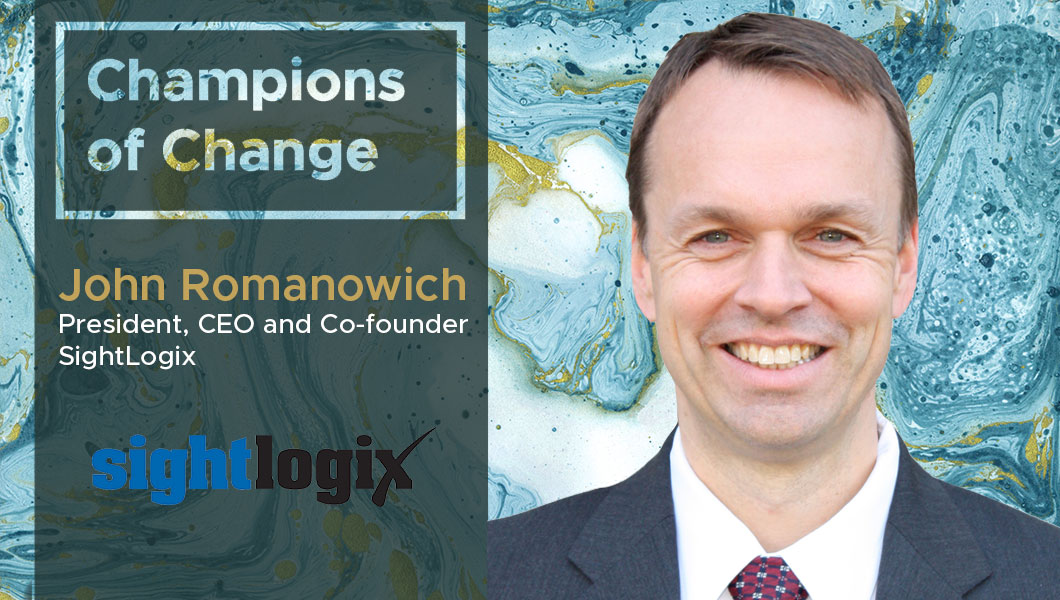 John Romanowich is the President and CEO of SightLogix, a leading smart camera supplier for outdoor security applications. He has three decades of success in building video technology companies, having held management positions with Intel, IBM and the Sarnoff Corporation. He also co-founded Pyramid Vision Technologies, a pioneer in intelligent video acquired by L3 Communications. John is a board member of the Security Industry Association (SIA), and a member of The Monitoring Association (TMA) Surveillance and Video Verification Committee. For his efforts within SIA, he received the "2011 Statesman Award", the highest honor given to one member each year
TDE: Thank you so much for taking our questions! Tell us a little about your business and its history?
John Romanowich: SightLogix is a security electronics manufacturer that makes smart camera systems that use thermal video sensors for detecting intruders very accurately in the outdoors. We've solved a problem that has plagued society since the beginning of time – knowing when people approach an asset outdoors, which in most cases goes undetected. Our products are used to secure the perimeters of government, military and commercial assets globally, including some of the largest airports in the world. You would recognize some of the government and commercial sites using our technology by name, but for their benefit we're not allowed to discuss them. We also secure data centers for large technology companies in Silicon Valley and their assets throughout the world. We secure a lot of electric substations.
More recently we have new products with the same detection performance at  lower costs which are now securing homes of people, car lots, construction sites and similar assets, applications where detected alarms from our cameras go directly into central stations, just like the way your home burglar alarm works. So, we're certainly succeeding on our mission which we laid out 15 years ago – leveraging video to make the perfect outdoor burglar alarm. We use thermal video because it provides great detection during the day, at night, and in bad weather very reliably. And when we secure large places like airports, the cameras can detect pedestrian intruders as far as a third of a mile away with one sensor.
TDE: What are your thoughts on the current pace of digital transformation in your industry?
John Romanowich: It's very exciting to be at the forefront in digitally transforming the guarding industry, making the world safer and doing so in a more efficient way. Think of the way an alarm system works in your home – the walls are the perimeter and if somebody breaks a window or comes in the door, an alarm goes off, and someone in a central station decides whether to call the police or not. These home burglar alarms work with great reliability, with very few false alarms, and we count on them every day. Well, in the same way, our smart cameras create a virtual perimeter around an important business asset using video – and in some very large assets this perimeter can span over 15 kilometers. In fact, because of their size and their critical nature, many sites have traditionally used manned guards to patrol the facility or to watch video screens, hoping to catch an intruder in the act. But we've long known that even the most vigilant guard can't be at all places at all times, or remain alert for too long after staring at video screens. So, this is where the digital transformation of guarding services comes in.
Our  cameras can see great distances and detect intruders with great reliability automatically. They do this day in and day out irrespective of bad weather, or the dark, and they never get tired. This means that camera technology can act as a "virtual" guard, letting people focus on what they do best, which is to make good response decisions when alerted about an incident as it happens. So, it's really exciting to be transforming the entire guarding industry which is a large multi-billion dollar global industry.
TDE: What do you feel is the one technology trend within your industry that cannot be ignored?
John Romanowich: The big trend is that everything today is being digitally transformed. What our edge-based (IoT) systems are doing is using sensors to collect data about events happening outdoors. Hence, our cameras are smart cameras, and can distill down whether or not what they're seeing is likely to be an intruder or security threat, while ignoring things like trees blowing in the breeze or large animals, which would be a false alert and is ignored. This is what we mean when we talk about high detection performance in our smart cameras. And we have a reputation for doing this very well, which is proven at some of the world's most critical sites. One of the large trends in recent years has been the advance of mobile computing, the smart intelligent processors that are in your iPads and devices and phones. The processing capabilities keep going up while costs for the chips themselves keep going down. So we've been able to take advantage of that to power our smart cameras. There's also the cost of thermal imagers and imaging overall that has come down dramatically. And we've really been leveraging these two trends and making our devices smarter, fast, smaller and less expensive, so they can accurately detect intruders right at the edge.
TDE: Have you used technology for managing a) field team operations, b) sales/channel management, c) shipment tracking, d) employee engagement, or e) customer retention? What has been your experience?
John Romanowich: We certainly leverage the technologies of cloud-based services, like video conferencing WebEx and Zoom, Salesforce.com, marketing automation systems to keep our customers informed – we're using those technologies to a great extent. Being a global company, we constantly strive to flatten the world and connect our people in cost-effective ways and these are ways that we've been doing that.
TDE: How integrated is your customer experience- from sales to operations to delivery tracking? Do your customers have access to a common portal?
John Romanowich: We have a portal on our website for our customers and honestly probably the glue between all of what we do is Salesforce, right from lead generation to managing and tracking things that we do for our customers. So, we have access to information about the devices they have installed, the test data from while they were being manufactured up until the final test all the way through tracking them out in the field.
TDE: How paperless are your operations? Do you feel any part could be digitized and if yes, which?
John Romanowich: We use Google Suite of tools extensively. We're using Salesforce. We're still using paper. I'm sure there are other people that are perhaps ahead but there's no doubt that we're leveraging these technologies.
TDE: In the next quarter which part of your business are you focusing on? Which part of your business can be further optimized using technology?
John Romanowich: We're always looking for good salespeople and we're starting to build that out now that we have the product market fit in place. I'm sure that we're going to use increasing amounts of technology with the new hires for more training and more connection using tech like Zoom conferencing and web access etc.
TDE: Do you view & use a common management dashboard to check the health of your business?
John Romanowich: Yes, we're doing a little bit of this using Salesforce.
TDE: How do you keep yourself updated? What are some of the websites or magazines or apps that you subscribe to or read regularly?  
John Romanowich: I can mention a couple but they're really very specific to our industry and they probably wouldn't be that relevant to your readership.
TDE: What's your favorite social network – Instagram, Facebook, LinkedIn or Twitter?
John Romanowich: I'm a very big fan of LinkedIn. I do use Facebook and Twitter to a lesser extent. I've found LinkedIn to be a very powerful tool for learning about people and seeing how other people perceive certain people and candidates. So, I'm definitely on LinkedIn on a daily basis and thanks to its large network and thousands of followers, I find it to be a very valuable tool.
For more DX insights follow on LinkedIn
Related
Our Digital Disruptors