Interview with Josh Sturgeon, Co-Founder of EmberTribe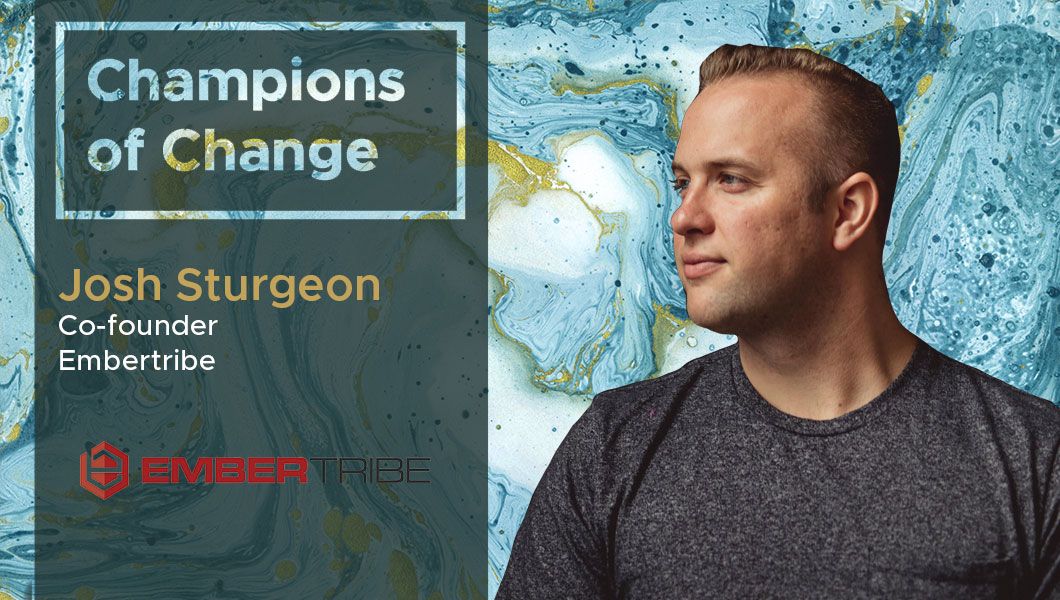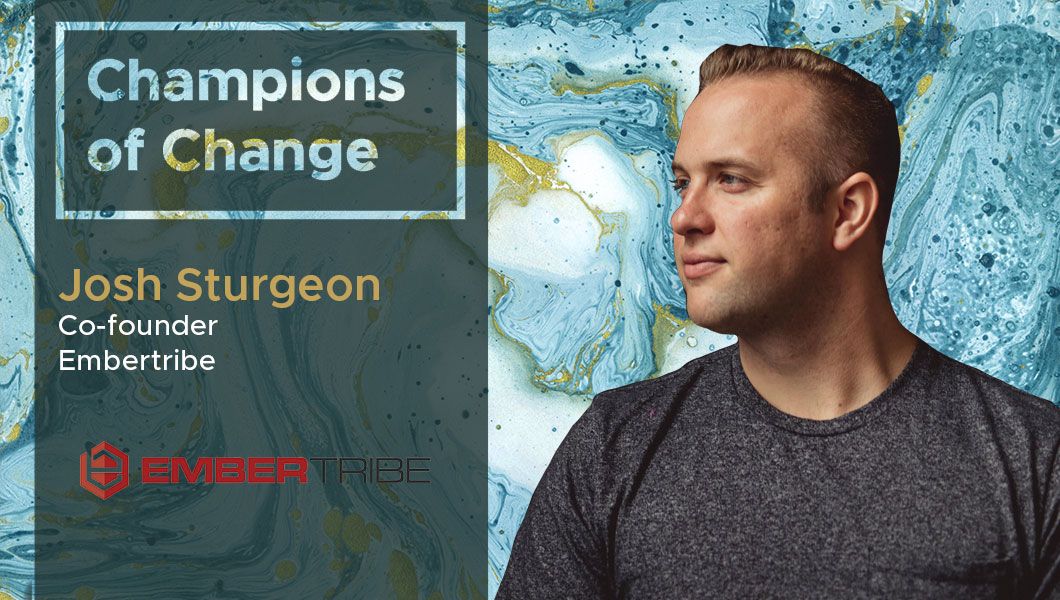 At EmberTribe, Josh leads a team of highly specialized digital advertising experts, managing millions in ad spend across channels like Google, Facebook, LinkedIn and Twitter.  They help companies that have a product-market fit build an explosive engine of growth. As a mentor at Techstars, Josh helps founders and their teams formulate a strategy to validate new channels of growth and uncover a path to scale. Past clients also include talented founders from accelerator programs like Y Combinator and 500 Startups. Prior to starting EmberTribe, Josh led innovation at a leading search marketing agency in Boston. My client work served organizations such as Staples, Thermo Scientific, Unilever, and a variety of tech companies from around the world. His research and work has been featured in: Harvard Business School, Entrepreneur, Wired, and The Next Web
TDE: Thank you so much for taking our questions! Tell us a little about your business and its history?
Josh Sturgeon: EmberTribe is a full service digital agency with expertise in paid traffic for customer acquisition. We help early stage startups scale their growth in a healthy and predictable way using advertising on channels like Google, Facebook, Native and more.
TDE: What are your thoughts on the current pace of digital transformation in your industry? Do you feel overwhelmed with the prospect of introducing technology solutions to manage & streamline parts of your business?
Josh Sturgeon: Our industry changes nearly every quarter. One of our value adds for clients is that we stay on top of these changes and help them adapt. We don't feel overwhelmed by introducing tech solutions. Most of our business operations run with cloud based solutions and monthly subscriptions.
TDE: What is the one technology trend within your industry that cannot be ignored?
Josh Sturgeon: AI is quickly changing the world of programmatic ad buying. Professionals in our field have to become masters of managing and integrating multiple marketing channels, as the ongoing optimization of individual channels becomes less important as technology advances. It also means that design and creative takes a more important role.
TDE: What has been the most significant technology integration/implementation so far, at your organization? Why? (could have impacted your employee efficiency, customer satisfaction, profit margins etc.)
Josh Sturgeon: Our team operates as a 100% distributed company. It has allowed us to hire the most talented team members regardless of where they live. This value transfers immediately to our clients and the results that they see from our campaigns. Since we are distributed, Slack has been the most important tool for us to implement and adopt. It simplifies communication between our team and clients and allows us to move quickly.
TDE: Do you have a dedicated in-house IT team? What are some of the challenges your IT team and employees faced before, during and after bringing in this solution? How did you resolve them?
Josh Sturgeon: We don't have an in-house IT team. We have a director of operations who helps tie together the various tools and systems that we use. But it's a non-technical role and our "stack" is relatively simple.
TDE: What's the internal technology challenge your organization aims to resolve in the immediate future? (could be internal workflow/workforce automation or having internal operations such as CRM, HR, Inventory powered by front end mobile apps)
Josh Sturgeon: We don't have any glaring tech challenges at the moment, but we are developing a home-grown solution to optimize our workflow and client experience.
TDE: How do you keep yourself updated? What are some of the websites or magazines or apps that you subscribe to or read regularly?
TDE: What's your favorite social network – Instagram, Facebook, LinkedIn or Twitter?
Josh Sturgeon: Instagram for personal use. LinkedIn for professional.
For more DX insights follow Josh Sturgeon on LinkedIn 
Related
Our Digital Disruptors