Interview with Jukka-Pekka Laulajainen, Vice President - R&D at Netplaza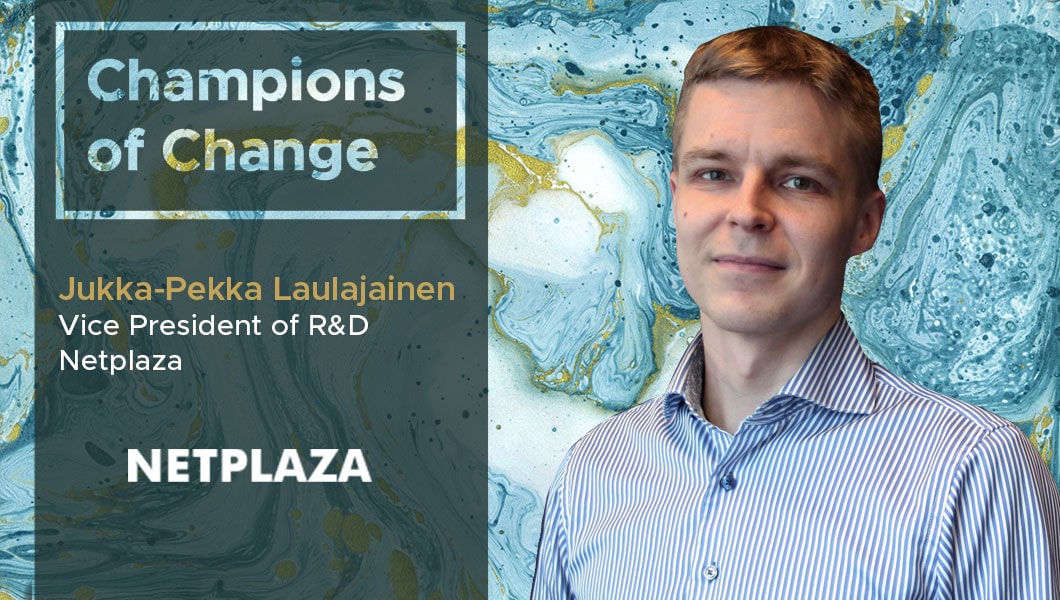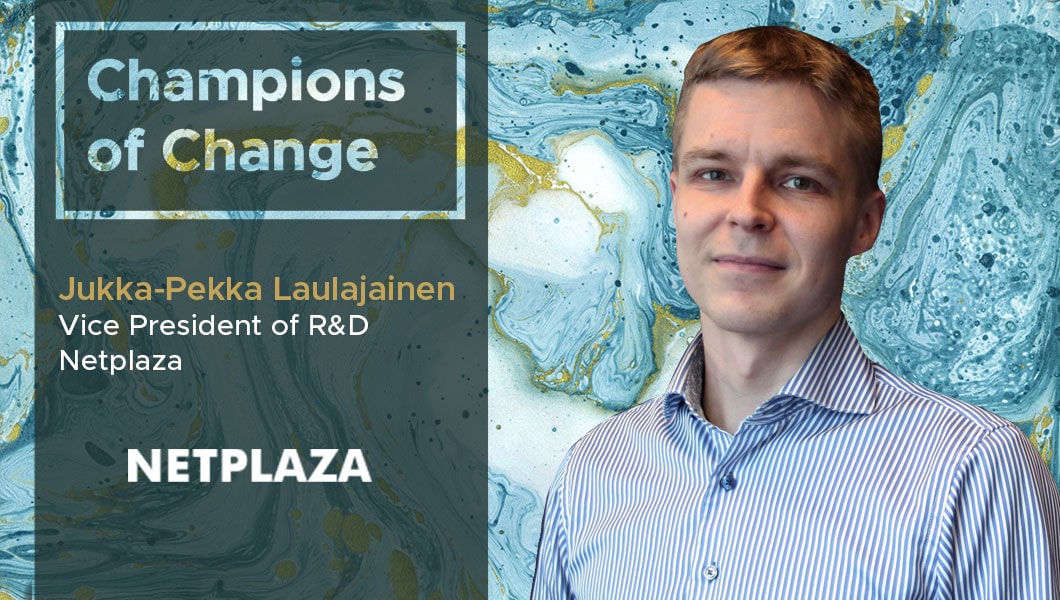 Jukka-Pekka Laulajainen is the Vice President of R&D at Netplaza, a leading service provider for regional fiber networks in Finland. He is responsible the development of new product offerings for Netplaza's customers
TDE: Thank you so much for taking our questions! Tell us a little about your business and your specific role?
Jukka-Pekka Laulajainen: Netplaza is an Internet service provider founded in 1996 that specializes in providing reliable Internet access for enterprise customers. Currently, Netplaza is also a leading partner for local fibre network operators in the Finnish market. We provide services targeted to all lifecycle phases of organizations willing to provide broadband services in their area. Netplaza is part of Cinia Corporation and our common goal is to improve national networks in Finland and provide reliable and fast transit connections internationally. My personal role is to support our company's business goals with development projects related to internal processes and products we offer to our customers.
TDE: When did you first realize that you had an issue that needed a digital solution? What was the nature of the problem you set out to solve?
Jukka-Pekka Laulajainen: As an Internet service provider, our products have always been digital by nature. With the recent years' expansion to the role of trusted partner of fibre network operators providing services to consumers we have seen increasing needs for digitalization of processes. When working only with enterprise domain with relatively high ARPU, it is acceptable to keep some parts of processes involving manual work, but as we scale to higher volumes and lower unit costs it is essential to have better tooling and automation.
TDE: What were the challenges you faced at the time as you began the process of evaluating solutions? 
Jukka-Pekka Laulajainen: As an example, I can mention that we just finished a successful project trying to improve our capabilities in supporting our customers who are at the initial sales stage on a greenfield deployment of a FTTH network. The traditional means for this are still often based on personal sales – face-to-face or telephone – and the contracts are prepared and signed physically. These traditional contracts are then being sent by post and finally the information that is written in the contracts is manually entered to a digital system that is used in the project later on. This involves a lot of work that can be easily replaced by digital solutions.
TDE: What did the final solution look like and what were the broad benefits that it delivered? 
Jukka-Pekka Laulajainen: Now we provide our customer operators tooling that enables their customers to use a web-based application to give all the necessary information required and select different options related to the FTTH connection they are ordering. The application prepares a digital contract and provides a way to perform a legally binding digital signing to the document. No human work is required from the fibre network operator as the end users are able to go through the process easily themselves. Moreover, it is very straightforward to have the information from contracts transferred to the later stages of project as it is stored digitally from the beginning.
TDE: What were some of the key elements that were responsible for the project's success? What processes have you found useful for implementing digital technologies?
Jukka-Pekka Laulajainen: I think that one of the keys is to stop and look critically at the way things have been performed. In the example of contracts, the components required for digital process have existed for some time, but still manual paper contracts are very common. Other key elements are the team and the partners involved in the process. You should have a good balance between people who really know the domain and technological experts. I can mention LogNet Billing, Apix and Visma as our main partners in digitization.
TDE: What was your biggest takeaway from this project?
Jukka-Pekka Laulajainen: The simple example of digitally signed contracts presents very well the benefits of digital solutions. With a minor investment in development work you can spare a lot of human work. Of course you need to know the processes that you are changing and not all projects are such easy wins.
TDE: What's next for you on your digital roadmap? 
Jukka-Pekka Laulajainen: We are looking at all parts of our business and trying to identify the parts that would make the biggest impact. Currently, we are clearly in need of better tooling for supporting our new operations during the greenfield fibre deployment projects in those stages that follow after the successful sales of individual connections. We are also rapidly optimizing provisioning and billing processes for live fibre networks on MaxBill, our revenue management platform. Our aim is to digitize our processes taking full advantage of the technology we have recently adopted and make them available to our customers. In general, much of our development effort is focused on challenges related to scaling our operations as our business is growing fast. We are searching for innovative ways of working to stand out from our competitors and to keep the highest possible customer satisfaction level.
TDE: What's your go to resource – websites, newsletters, any other – that you use to stay in touch with the explosive changes happening in the digital space?
Jukka-Pekka Laulajainen: While I cannot mention a single website and have not learned to like any newsletters, I use several different sources to keep up to date. I also like browsing through the feed from my LinkedIn contacts as I often find good pointers to interesting stuff from there.
TDE: Read a good book lately on digital transformation that you'd like to recommend to us?
Jukka-Pekka Laulajainen: It is not directly related to digital transformation at least not in the way that I am personally involved in my work today, but I can mention that I am currently reading Max Tegmark's Life 3.0. It is a very interesting book focusing on artificial intelligence and its potential in transforming the human future.
For more DX insights follow Jukka-Pekka Laulajainen on LinkedIn
Related
Our Digital Disruptors