Interview with Jürgen Sutterlüti, VP – Energy Segment and Data Analytics at Gantner Instruments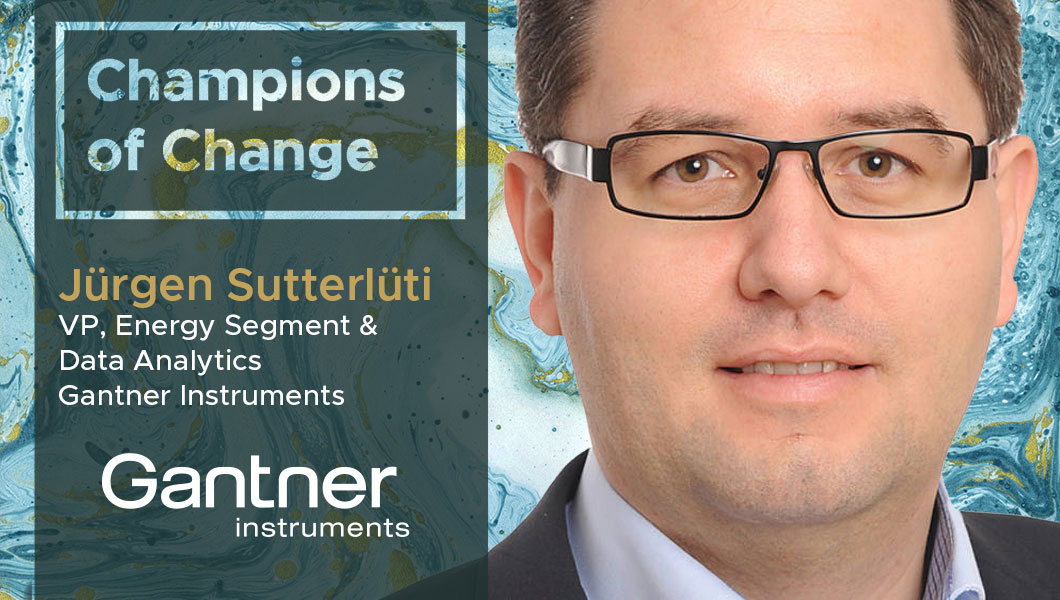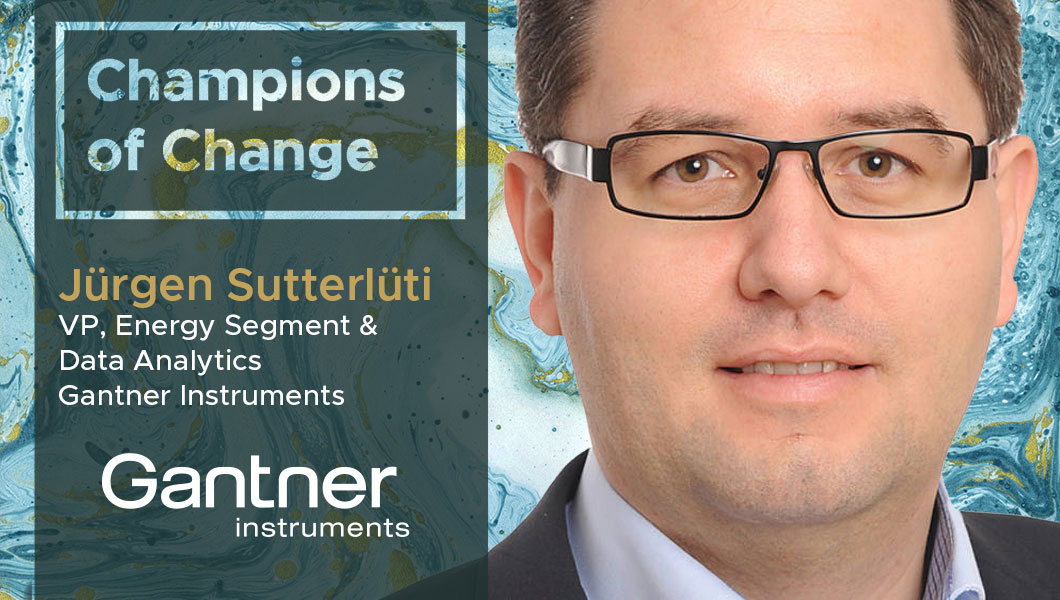 Jürgen's focus is on the monitoring and control of energy assets with edge computing devices, and cloud-based post-processing. Jürgen also leads the product development for GI.cloud, Gantner Instruments' data backend. Before joining the company in 2014, he was responsible at Oerlikon Solar and TEL Solar for the optimization of PV power plants. Jürgen's educational background is in power electronics and systems engineering, and he has an MBA in Entrepreneurship from the University of Liechtenstein
TDE: Tell us a little about Gantner Instruments and the company's history.
Jürgen Sutterlüti: Gantner Instruments is a developer of high-precision measurement and control systems. Founded in 1982, the company excels in delivering products and services across the electrical, mechanical and thermal measurement fields, while prioritizing flexibility, usability, and accessibility. Our test automation and performance monitoring solutions can be found in many applications around the world, particularly in the automotive, aerospace, civil engineering, and energy industries.
TDE: What are your thoughts on the current pace of digital transformation within the manufacturing / IIoT industry?
Jürgen Sutterlüti: We've certainly heard from our customers and partners in the manufacturing industry that they want the ability to measure more IIoT data points – and with greater speed and flexibility. Digital transformation is the key to providing these capabilities and, as a direct result, the current pace of adoption is accelerating as you'd expect. For example, our GI.cloud platform for adaptive, scalable, high-performance edge computing services has garnered quite positive feedback from the marketplace, as enterprises consider how to future-proof the IIoT technology they rely increasingly heavily upon.
TDE: What do you feel is the one technology trend within this industry that cannot be ignored?
Jürgen Sutterlüti: The IIoT industry is rapidly trending toward technologies that allow enterprises greater facility with their data in the form of big data analytics and simple accessibility, in order to turn measured data into actionable insights. As an example of how this need is being met, Gantner Instruments is utilizing a combination of CrateDB (a distributed SQL database built for IoT and IIoT use cases) for real-time hot storage, and Apache Kafka (a data streaming solution) for less costly object storage. This data storage solution is not just efficient, but is also simple to adjust if the focus of analytics changes. It also makes it possible to "replay" data in order to test different data scenarios and find how best to aggregate data, enrich data, and more. We're also making use of state-of-the-art technology such as machine learning, digital twins, and neuronal networks to derive value from data.
TDE: In Q2 2019, which part of your business is Gantner Instruments focusing most on growing, and why?
Jürgen Sutterlüti: Our business segments are Mobility, Aerospace, Energy and Civil Engineering, and we're focusing on growth across all four. We are seeing a particular uptick in the area of distributed and adaptive monitoring and control applications. It's a trend that requires better and faster utilization of data streams – where reliable and distributed data acquisition and exploitation is mandatory. That's why we're investing a lot into our GI.cloud scalable cloud backend, our platform for high performance edge computing services. Technology advancements with GI.cloud and our GI.bench software platform now make it possible to utilize our edge computing hardware more flexibly for different customer applications. This in turn allows our partners and integrators to utilize time-series data, big data, and machine learning quickly and efficiently via our platform and APIs. Additionally, we anticipate growth driven by our GI.connectivity solution, which offers connectivity from edge hardware to the cloud over standard internet, and makes it possible to measure and configure an enterprise's global DAQ  fleet from edge hardware. At the same time, GI.connectivity fully integrates data storage, security, configuration, authentication and update management, from the sensor interface to the data lake. APIs and microservices permit full scalability and flexibility for third-party data processing or via our GI.bench and GI.cloud solutions, and multiple combinations are possible if data or control flows need to be aggregated from numerous edge devices.
TDE: How are you using technologies to manage a) field team operations, b) sales/channel management, c) delivery tracking, d) employee engagement, and/or e) customer retention? What has been your experience with Gantner Instruments' own digital transformation here?
Jürgen Sutterlüti: We have CRM and issue & project management software that we utilize across departments, from R&D to marketing and sales. Our employee engagement is very high, as we have the tools in place to enable any necessary interactions between employees and across our eight global subsidiaries around the clock. The platforms we use are also beneficial in reducing email, accelerating customer projects, and producing feedback to make us an even more agile and customer driven company.
TDE: How integrated is your customer experience, from sales to operations to delivery tracking? Do your customers have access to a common portal?
Jürgen Sutterlüti: We use many of the same integrated solutions we offer – including DAQ and GI.cloud – to handle in-house processes key to the customer experience, such as data archiving, long term testing, data handling, etc. We also we have customer surveys in place, and keep customers updated via newsletters and sales meetings.
TDE: How paperless are your operations? Do you feel any part could be more digitized (or will be more digitized) and if yes, which?
Jürgen Sutterlüti: Measurement accuracy is essential to what we do; for example, we produce very precise data acquisition hardware for test setups used for rocket engines and fusion reactors. Delivering measurement accuracy requires a full traceability chain. We've moved from paper to fully digital data, which both increases information availability and accessibility while reducing overhead.
TDE: Do you view and use a common management dashboard to check the health of your organization?
Jürgen Sutterlüti: Absolutely. We use a real-time team collaboration and whiteboard platform.
TDE: How do you keep yourself updated on trends within Gantner Instruments' industry? What are some of the websites or publications that you subscribe to or read regularly?  
Jürgen Sutterlüti: Keeping myself updated on industry trends is important, so there's a lot of reading – from more broad IT publications to those specific to verticals we touch, such as aerospace and energy. It's critical, since whether it's Boeing designing a new folding wingtip, or new measurements for the electrical drive trains of microgrids, we regularly offer concepts and solutions to our partners that keep up-to-date with their needs. Having a full view of industry trends is an important ingredient.
TDE: What's your favorite social network – Instagram, Facebook, LinkedIn or Twitter?

Jürgen Sutterlüti: My preferences are LinkedIn and Twitter.
For more DX insights follow Jürgen Sutterlüti on Twitter
Related
Our Digital Disruptors