Interview with Kenneth Dåstøl, CEO and Managing Director at Zenitel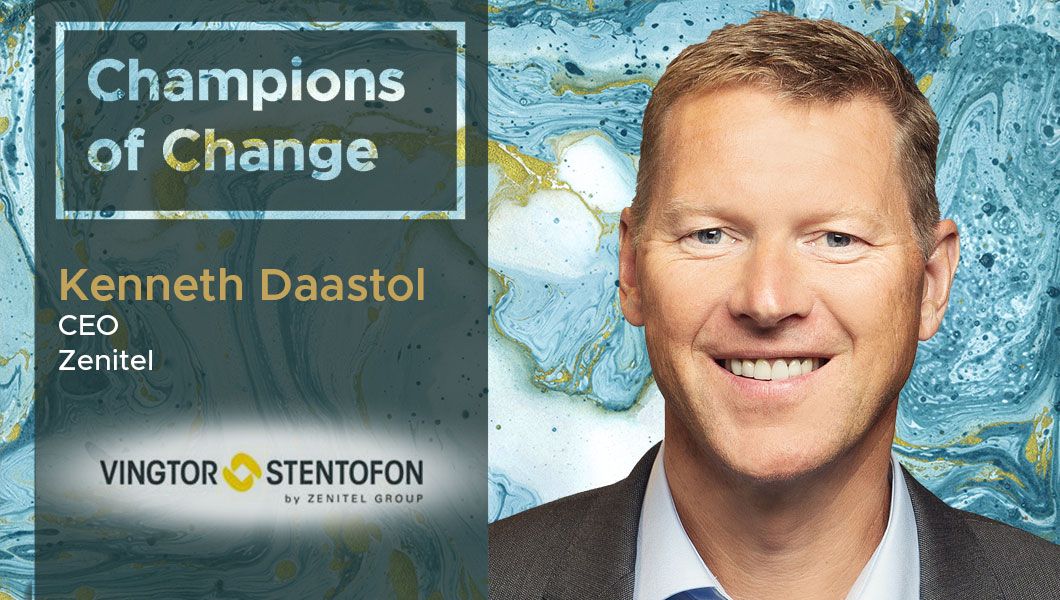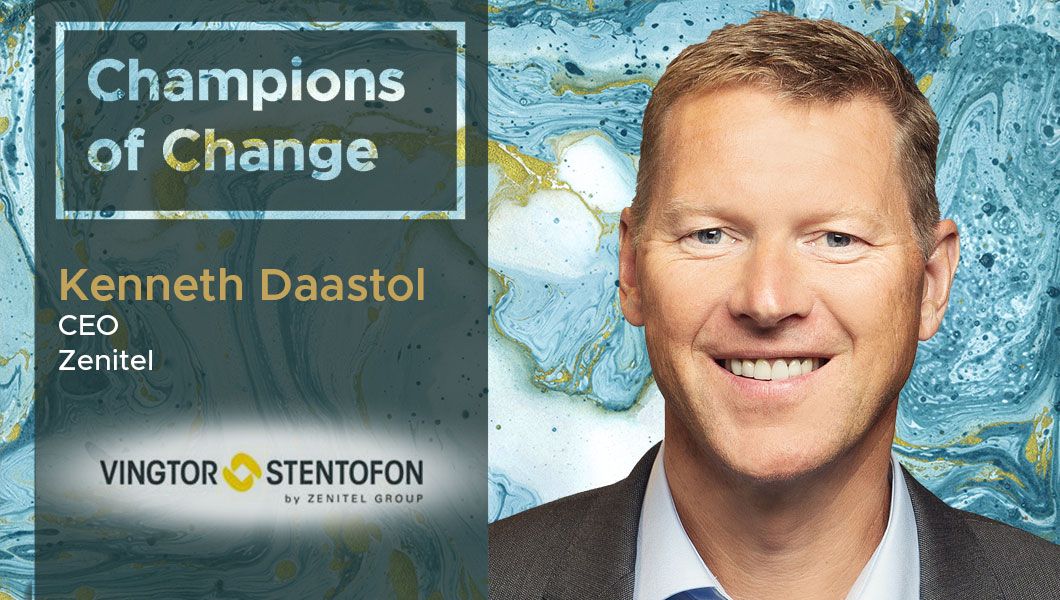 In this interview, Kenneth Dåstøl, CEO and Managing Director at Zenitel, speaks about technological advances and their impact on the industry, intelligence at the edge and how the Internet has revolutionised the industry. Kenneth Dastol has been with Zenitel Group since 2000, becoming CEO and Managing Director in 2010. Before joining Zenitel Group, he worked as a Controller and Finance Manager for Kongsberg Norcontrol Systems AS from 1995-2000. He holds a Master's degree in Management and a degree in Commercial Economics and Organizational Development
TDE: Thank you so much for taking our questions! Tell us a little about your business and its history?
Kenneth Dastol: Communication is critical in all areas of business; therefore, our expertise is focused on providing intelligent communication solutions that allow you to hear, be heard and be understood, every time. Zenitel systems interface with other security systems including CCTV, access control and alarm for a comprehensive security solution. Our primary system offering is within Public Address, Intercom and Radio, and our key markets include Building Security, Public Safety, Transportation, Industrial Manufacturing, Energy and Maritime. Zenitel systems, sold under our Vingtor-Stentofon brand, provide high availability, scalability, reliability, maintainability, and cyber defensibility. Our brand reliability has been a cornerstone of our success for more than 70 years.
TDE: What are your thoughts on the current pace of digital transformation in your industry? Do you feel overwhelmed with the prospect of introducing technology solutions to manage & streamline parts of your business?
Kenneth Dastol: Zenitel has been a part of this transformation, and we welcome it. We introduced the first networked and integrated audio servers for critical communication in 2005 (VoIP – Voice over IP technology). Today, we see other industries moving even faster than security – and critical communication. Critical systems are seldom at the cutting-edge of technology, but the advantage of following is that we can leverage knowledge and best practices from other industries such as automation and telecoms.
TDE: What is the one technology trend within your industry that cannot be ignored?
Kenneth Dastol: Intelligence at the edge. IoT and I4.0 have pushed intelligence to the edge, enabling more user friendly and flexible systems, without the need for large and complex central servers. With more intelligence and data-gathering capabilities, we will also see great value in aggregation and processing of data through AI and ML to create better, more robust and more secure systems.
TDE: What has been the most significant technology integration/implementation so far, at your organization? Why? (could have impacted your employee efficiency, customer satisfaction, profit margins etc.)
Kenneth Dastol: It has to be the internet. Through ERP, CRM, Finance- and collaboration tools, we work seamlessly across departments and continents. This would not have been feasible a mere decade ago.
The availability of high-quality/ high-speed internet and audio capabilities everywhere, even when on the move, has enabled a more flexible and efficient way of working.
TDE: Do you have a dedicated in-house IT team? What are some of the challenges your IT team and employees faced before, during and after bringing in this solution? How did you resolve them?
Kenneth Dastol: We have a team of very dedicated IT experts in house. Not only do they contribute to the comfort and efficiency of our daily working environment, but also actively take part in maintaining our cyber security and defensibility. Earlier IT involved the management of computers and local systems; now, they focus more on centralized systems, making common data secure and available.
TDE: What's the internal technology challenge your organization aims to resolve in the immediate future? (could be internal workflow/workforce automation or having internal operations such as CRM, HR, Inventory powered by front end mobile apps)
Kenneth Dastol: We are constantly aiming for better results and setting higher targets. To succeed, we need detailed KPIs and reports made from live data from the whole organization, instantly. To be able to do this, we need to merge our worldwide organization into a single ERP system.
TDE: From an external viewpoint are you considering using mobility solutions/mobile apps to promote/sell your products online, or to promote/sell your products to your dealers and allow them to order online?
Kenneth Dastol: We use our public website to promote our products and solutions and to direct customers to the correct contacts for their segments. Our site has streamlined navigation and powerful search functionality, and our pages are responsive, adjusting to any platform, from PCs to mobile phones. While we do not facilitate online purchasing of our full catalog, it is possible to place online orders for select products in some markets via our webshops.
TDE: How do you keep yourself updated? What are some of the websites or magazines or apps that you subscribe to or read regularly?
Kenneth Dastol: I read industry-related news and articles published on LinkedIn, as well as online security magazines. A lot of people in my network, both internally and externally frequently share interesting, relevant online content. These days, I do not subscribe to any special magazines in print form.
TDE: What's your favorite social network – Instagram, Facebook, LinkedIn or Twitter?
Kenneth Dastol: Professionally, it is hard to ignore LinkedIn, and it is our most successful social-media channel, but we are actively working to grow our presence on the other social platforms, as well, to ensure we can reach our current and prospective customers. Many of our customers are more traditional with their communication preferences, but each year, we are seeing more and more of them get online.
For more DX insights follow Kenneth Dastol on LinkedIn.
Related
Our Digital Disruptors