Interview with Kris Rudeegraap, CEO and Co-founder at Sendoso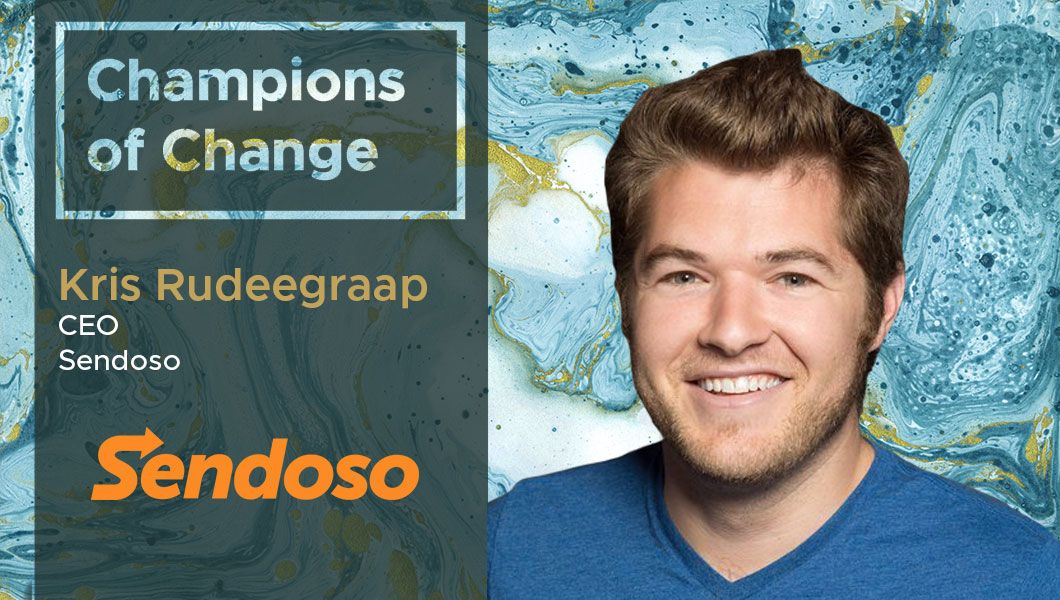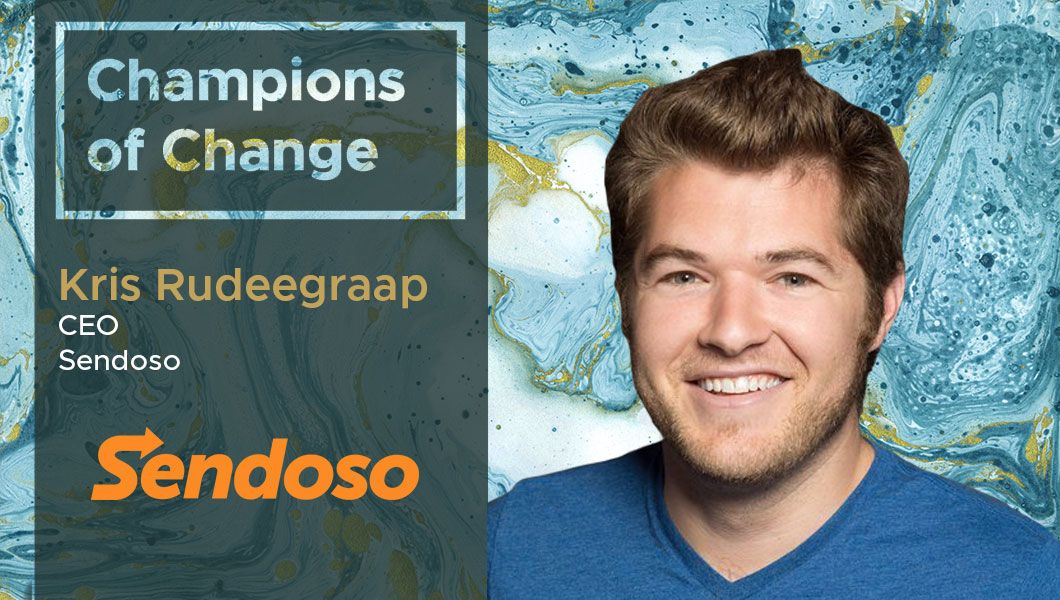 Kris Rudeegraap is the co-founder and CEO of Sendoso, the world's first Sending Platform (SP) for sales and marketing teams. Kris has more than a decade of sales experience and has spent time at Talkdesk, Yapstone, and Piqora. During that time, he discovered that creating meaningful engagements through direct mail and gifting was an effective way to drive demand and increase sales—which helped inspire the idea for Sendoso. Kris is a California native and CSU-Chico alum currently residing in San Francisco
TDE: Thank you so much for taking our questions! Tell us a little about your business and its history?
Kris Rudeegraap: Sendoso is the world's first Sending Platform (SP). Our fully integrated solution leverages automation and logistics so companies can easily source, store, ship, and track ROI for everything they ever need to send: direct mail, physical gifts, plants, perishables, customer rewards, company swag, handwritten notes, gift cards, and anything else. By marrying technology with meaningful touchpoints, we fulfill our mission of helping businesses rise above the noise and elevate the quality of relationships across any company. Sending is hard. But Sendoso is easy.  Founded in 2017, Sendoso is headquartered in San Francisco.
TDE: What are your thoughts on the current pace of digital transformation in your industry?
Kris Rudeegraap: Technology is evolving faster than ever—and its pace is only going to continue to accelerate. That's why it's important for all businesses to stay up-to-date with emerging technology trends in order to stay ahead in the marketplace and continuously improve the customer experience.
TDE: What do you feel is the one technology trend within your industry that cannot be ignored?
 Kris Rudeegraap: Widespread digital burnout: Our prospects, customers, and employees are inundated with digital messages. Marketers have spent so much time sending generic messages to mass emails lists, so even the people they can help don't want to listen. But some companies are getting creative and finding ways to rise above the noise with meaningful, tangible, and human communication (like billboards, events, books, and direct mail).
TDE: Have you used technology for managing a) field team operations, b) sales/channel management, c) shipment tracking, d) employee engagement, or e) customer retention? What has been your experience?
Kris Rudeegraap: We actually use our own platform for all of the above. We use Sendoso to source and send amazing direct mail into the field, as well as ship materials to all of our events. We also use Sendoso as a powerful channel for both sales and marketing: we generate brand awareness and drive demand with things like informational pop-up cards or fun dimensional mail and we also open doors, book meetings, and accelerate deals with prospects by sending wine, sweet treats, plants, or other personalized gifts. We also use our solution for employee engagement by sending a "welcome kit" to all new hires, and drive retention with meaningful customer engagements like rewards for reaching adoption milestones. We track the status of the things we send within the Sendoso platform.
TDE: How integrated is your customer experience- from sales to operations to delivery tracking? Do your customers have access to a common portal?
Kris Rudeegraap: Our customer experience is very integrated. Not only can any team member from a customer's company (marketing, sales, customer success, HR, etc.) access Sendoso for sending and tracking via our standalone platform, but we also integrate with numerous pieces of software they already use, such as Salesforce, Marketo, Shopify, Influitive, SurveyMonkey, SalesLoft, Outreach, Amazon, and many more.
TDE: How paperless are your operations? Do you feel any part could be digitized and if yes, which?
Kris Rudeegraap: We're always working to innovate and improve our operations. One of the biggest pain points we experienced from an operational perspective was the manual effort and packaging, shipping, and tracking boxes. That's why we created Sendoso – to digitize that entire process for our customers.
TDE: In the next quarter which part of your business are you focusing on? Which part of your business can be further optimized using technology?
Kris Rudeegraap: Partnerships is our big focus, in addition to customer experience initiatives.
TDE: Do you view & use a common management dashboard to check the health of your business?
Kris Rudeegraap: Not really. Mostly excel spreadsheets.
TDE: How do you keep yourself updated? What are some of the websites or magazines or apps that you subscribe to or read regularly?  
Kris Rudeegraap: I use a mobile app called Feedly and then subscribe to about 150 different industry blogs that I then review within Feedly.
TDE: What's your favorite social network – Instagram, Facebook, LinkedIn or Twitter?
Kris Rudeegraap: LinkedIn.
For more DX insights follow Kris Rudeegraap on LinkedIn and Twitter
Related
Our Digital Disruptors