Interview with Luke Frake, Director of Customer Optimization at Space Between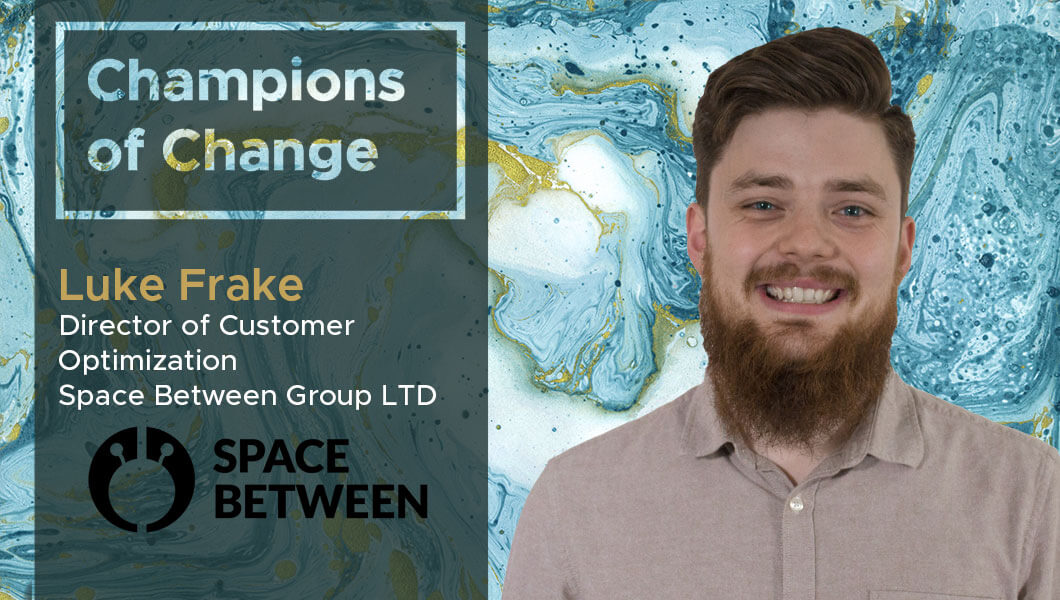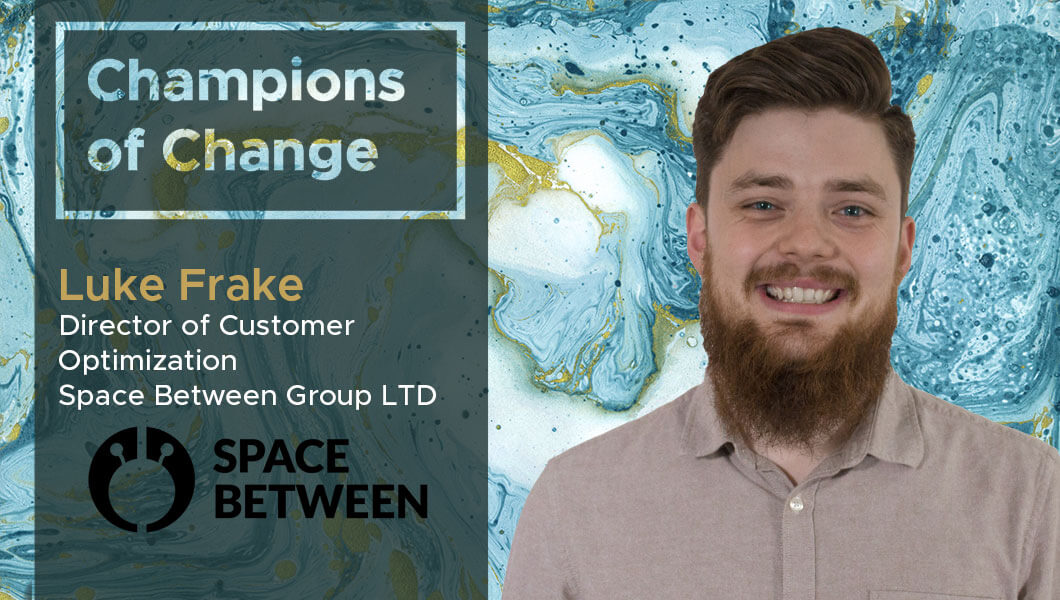 In this interview, Luke Frake, Director of Customer Optimization at Space Between discusses why it is very critical to extract "real information"  while running user sessions and how speaking to people is an invaluable aspect of digital transformation. Read on to know how understanding customer data can yield amazing results
Thank you so much for taking our questions!  Tell us a little about your business and your specific role?
I'm Luke Frake the Director of Customer Optimization and founder at Space Between. Our focus is on delivering measurable growth to our customers through website optimization including CRO. One tool we use with our customers is our biometric lab, which can take inputs including GSR, facial recognition and eye tracking to deliver fantastic amounts of data. We have the only portable biometric lab in the United Kingdom.
When did you first realize that you had an issue that needed a digital solution? What was the nature of the problem you set out to solve?
As optimization specialists, we're always looking for new valuable sources of data. I've been working in the CRO industry for many years and the traditional sources of data are fantastic, but I'm always looking for the next big source.
One area I was always concerned with is, while running users sessions, are we actually getting the real information from the user in question. This was a thought that has been running through my mind for many years.
We live in a society where people don't want to offend. If I make you a bad cup of tea you probably won't tell me, you may not let me make you another one, but you probably won't want to hurt my feelings.
User testing can sometimes be the same situation, as much as we can convince the customer we have no affiliation to the product and we're interested in finding faults, we still can't get through a polite person. We wanted to get to the heart of this and understand what was going on inside that person's head.
What were the challenges you faced at the time as you began the process of evaluating solutions?
We looked around the market and found very little in this space, traditionally the setups required for. I'd asked many people I respected in the industry, heads and directors of UX or research. All of them had a consistent reply, 'running sessions like this is incredibly time consuming and difficult' or 'getting users to a test facility is difficult for my brand'.
What did the final solution look like and what were the broad benefits that it delivered?
We decided we needed something biometric and we needed something portable. So we began putting together our custom biometric lab.
We're able to get inside the head of the users
With our biometric capabilities, we're looking for micro movements in a person's body, these tiny changes probably wouldn't be picked up by the naked eye. We're also looking out for output from our GSR and EEG, so we're able to see this on a subconscious level.
These reactions are almost impossible for somebody to cover up or fake and allows us to get a much better signal of truth from the user.
We're able to take this anywhere
This means that if your testing a particular demographic from a particular geographic location, we can take the same equipment used on all the other tests to this area so we're not skewing our data in anyway.  We can run this in a store, in a theme park or any other location. As long as we can find somewhere that is distraction free with great lighting, we're able to run a session.
We wanted something simple
Or at least, simple for our customers. We became the expert in handling this equipment and instead give them the all the session recordings and outputs. This allows our customers to have the best possible session run and means that they're able to get all the value. Session recordings, analysis, designs. Whatever is needed.
What were some of the key elements that were responsible for the project's success? What processes have you found useful for implementing digital technologies?
Speaking to people within the industry, we spoke to directors, heads of teams, managers and customers. We understood what would help people before we started. Not to mention having such a huge wealth of experience in the field.
What was your biggest takeaway from this project?
Speaking to your customers is invaluable for every aspect of digital transformation.
It can't be held in too high a regard.
What's next for you on your digital roadmap?
We're always on the lookout for the next big area in the industry, at the moment I'm having a great time working with our customers to achieve fantastic results through truly understanding data.
What's your go to resource – websites, newsletters, any other – that you use to stay in touch with the explosive changes happening in the digital space?
LinkedIn / Twitter, following fantastic people.
Reddit, fantastic resource!
WDRL and other fantastic reading lists.
Read a good book lately on digital transformation that you'd like to recommend to us?
Webs of influence: The Psychology Of Online Persuasion
by Nathalie Nahai – Amazing
Related
Our Digital Disruptors