Interview with Mahim Mehta, Co-founder at Funstay.in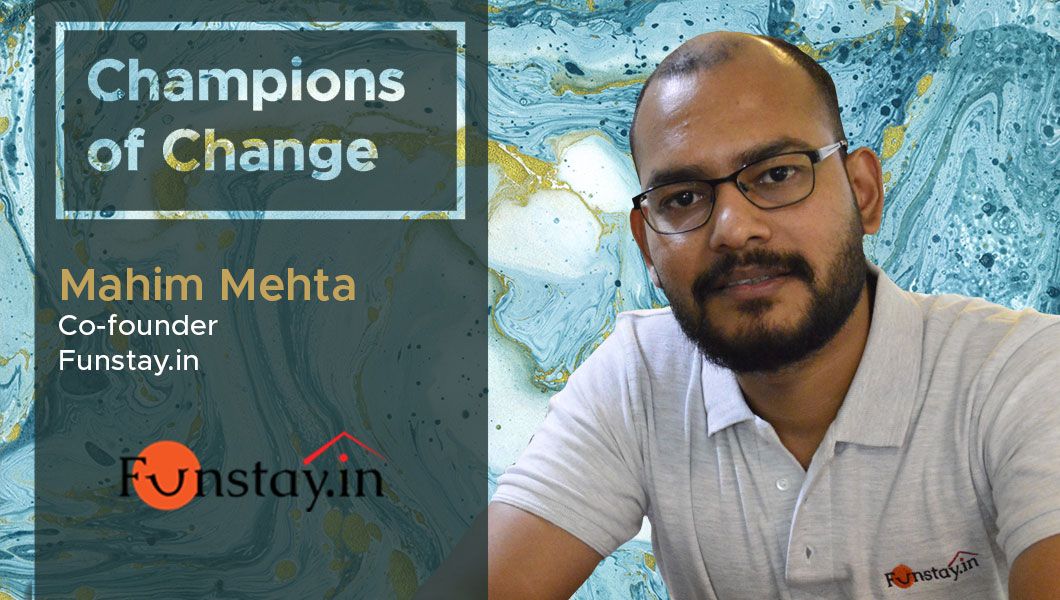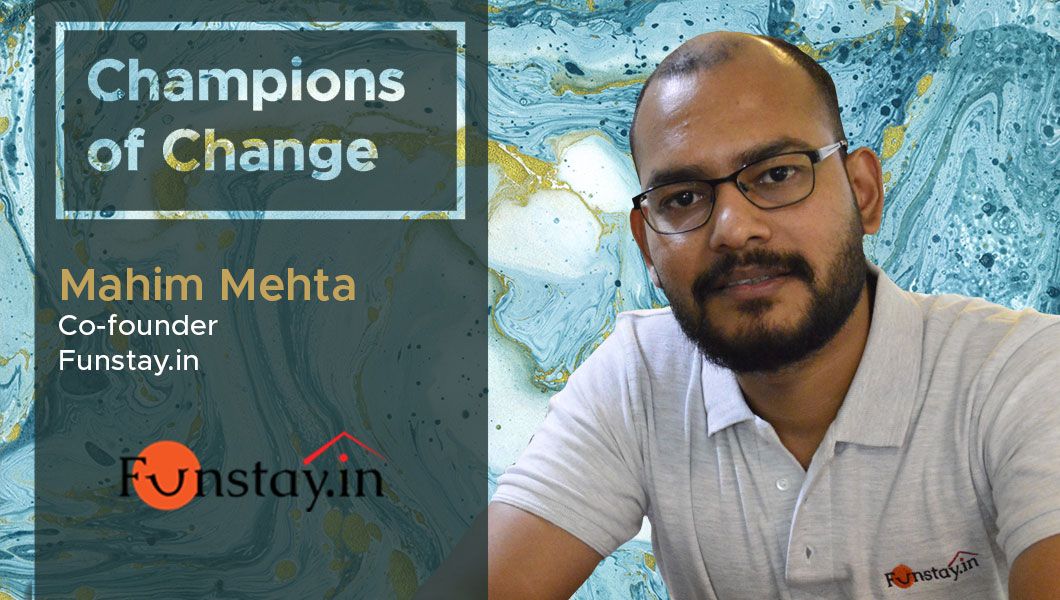 An avid traveller himself, Mahim is associated with multiple start-ups in travel industry utilizing technology to make travel a better and richer experience. At Funstay, he dons various hats and is involved in Marketing & Sales, Strategy & Planning. Mahim studied engineering and business from  SRM University & XIMB, India. Prior to co-founding, Funstay, Mahim had worked for over 8 years across industries for some of the most prestigious organizations in India and Singapore and has rich experience in marketing & sales across SE Asian markets
TDE: Thank you so much for taking our questions! Tell us a little about your business and its history?
Mahim Mehta: Funstay is a tech travel company which owns and operates the Funstay.in platform, an online marketplace for experiential stays. Experiential stays are alternate boutique accommodations which provides some out of ordinary experience either by the virtue of its property type (for eg tree houses) or by location (island resorts, lake houses) etc. Traditionally this has been a highly unorganized segment of  the hospitality industry and at Funstay we are using technology to bring such boutique stay options under one platform.
TDE: What are your thoughts on the current pace of digital transformation in your industry? Do you feel overwhelmed with the prospect of introducing technology solutions to manage & streamline parts of your business?
Mahim Mehta: Technology has no doubt become an indispensable part of travel industry now, whether it is to maintain live inventories of accommodations, generating customizable itineraries or providing 24/7 AI driven on the go support to your customers. And these changes have been happening at a rapid pace, as per a study by Google India & BCG, online would contribute 40-50% of overall travel business in India and one out of every three hotel bookings will be online. Being a tech company in the travel/ hospitality this is super exciting for us. We are building our product to ensure that the specific category of alternate accommodations we cater to are a part of this trend.
TDE: What is the one technology trend within your industry that cannot be ignored?
Mahim Mehta: In a service industry like travel I believe that it is all about being with your customer throughout their journey. The only way to achieve this at scale is automation, an intelligent personal travel assistant which can provide round the clock support irrespective of the time zone. Further travel being a very personal experience for a user, it is best experienced when customized to each users' interests. AI/ML is the key to achieve this. Another important tech which is very exciting for us is use of VR/AR to create virtual experiences before a user's travel even starts. It can change the way you experience a product(destination/stay) catalog in future.
TDE: What has been the most significant technology integration/implementation so far, at your organization? Why? (could have impacted your employee efficiency, customer satisfaction, profit margins etc.)
Mahim Mehta: Internally as an organization, our in-house developed CRM which is custom built to suit the requirements of our organization have been a great boost towards improving productivity and efficiency. On the user front, we have made searching and booking process fully automated to provide seamless user experience to our customers. This had a high impact on user satisfaction and in turn conversion rate.
TDE: Do you have a dedicated in-house IT team? What are some of the challenges your IT team and employees faced before, during and after bringing in this solution? How did you resolve them?
Mahim Mehta: Yes, we have dedicated in-house IT Team. Experience is very subjective space, while one category can be a good experience for one user, it might be not be the case with another user. Understanding customer behavior and then providing highly personalized recommendation is the challenge IT Teams have faced during building this solution. As building customers behavioral insights is an ongoing process and improves over time, we are continuously working on the same to provide our users with experiences that would be best suited to them.
TDE: What's the internal technology challenge your organization aims to resolve in the immediate future? (could be internal workflow/workforce automation or having internal operations such as CRM, HR, Inventory powered by front end mobile apps)
Mahim Mehta: Experiential stay segment is an unorganized segment and majority of property owners are still using traditional ways of managing inventory. Getting them online and prompting them to use app is big challenge. So, we have built mobile app for them which is quite simple and intuitive. Property owners can block their inventories in just 3 clicks. We do regularly take feedback to improve our product and user experience.
TDE: From an external viewpoint are you considering using mobility solutions/mobile apps to promote/sell your products online, or to promote/sell your products to your dealers and allow them to order online?
Mahim Mehta: As shared, we are already using mobile app on supply side. Mobile Application/ PWAs form an important part of our product offering, so yes, we are also in process of building consumer application. Being a customer-centric business, we would like to offer our users with all their preferred methods for engaging with our product including both web and mobile applications.
TDE: How do you keep yourself updated? What are some of the websites or magazines or apps that you subscribe to or read regularly?
Mahim Mehta: As a habit, I browse through various news sites daily to keep myself updated. Social media also has its part to play here. In today's world, if there is anything important happening anywhere across the world, there is a very high chance that someone or the other in your network is going to share the same on social media. Owler, Your Story, Inc42, ET are just some of the online publications that we follow, and we get regular news from different industries including Travel.
TDE: What's your favorite social network – Instagram, Facebook, LinkedIn or Twitter?
Mahim Mehta: I like all of them for diff reasons, Instagram is great in terms of content and connecting with creative individuals and travelers. I love its clean and clutter free design. LinkedIn and Twitter works like a news stream for me on serious stuff & Facebook is a jack of all trades, one just can't ignore it.
For more DX insights follow Mahim Mehta on LinkedIn and Twitter
Related
Our Digital Disruptors