Interview with Martin Provencher, CTO at Bus.com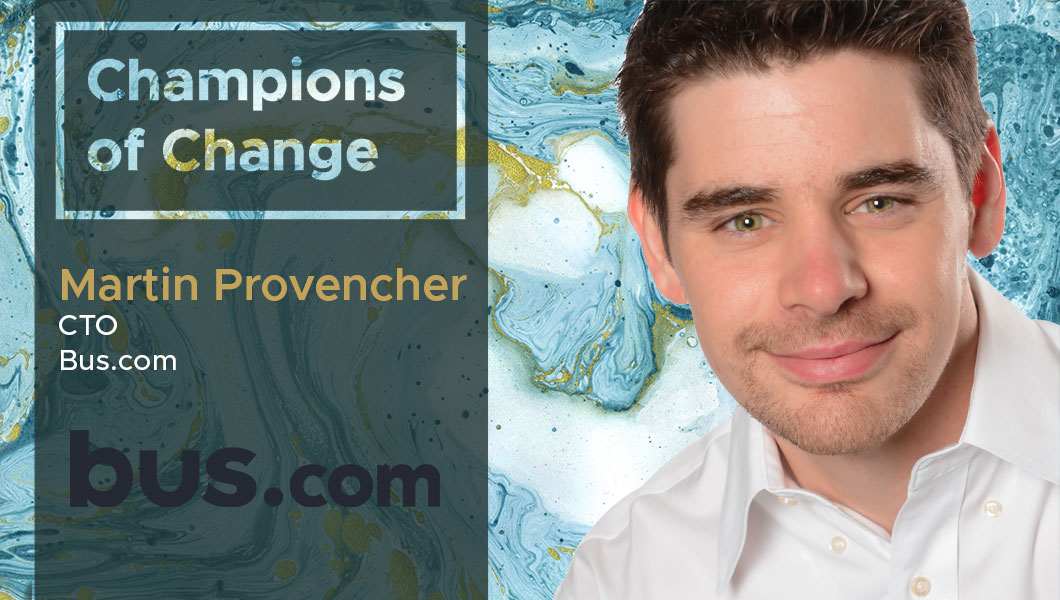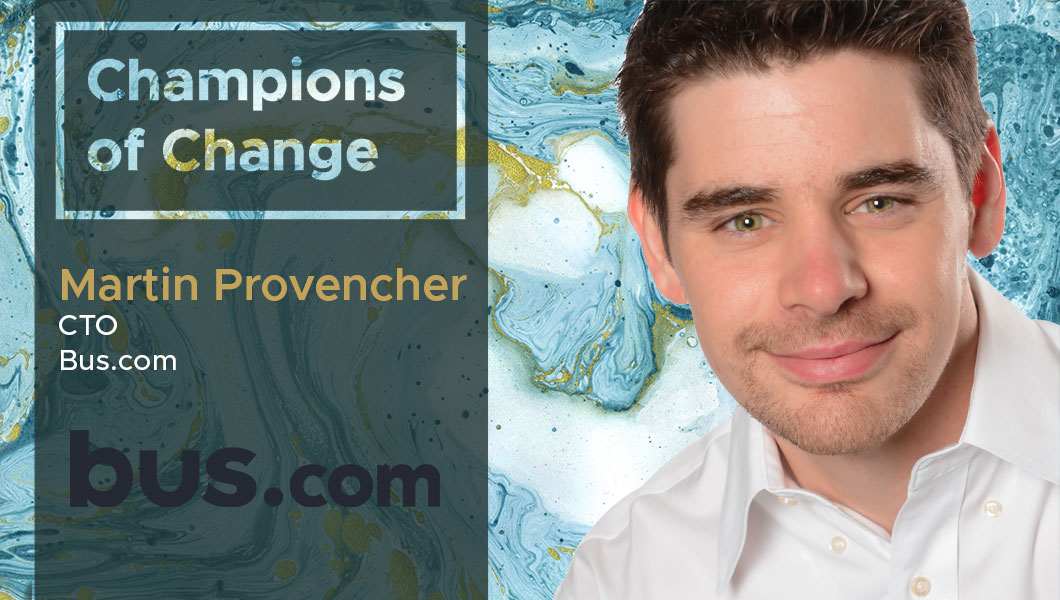 As Bus.com's CTO, Martin is responsible for overseeing the full stack of the company's growing product and applications portfolio. With over 7 years of hands-on experience working on hardware, web-applications, and as a developer, he now dedicates himself to leading and growing Bus' team of engineers. Martin is a believer in building autonomous cross-functional teams, that can solve problems, spearhead innovation, and constantly bring value to end users
TDE: Thank you so much for taking our questions! Tell us a little about your business and its history?
Martin Provencher: Bus.com began as a rideshare startup in 2015, where we partnered with festivals to provide shuttle bus services from core cities to remote festival locations. Our founders, Wolf Kohlberg and Kyle Boulay, were avid festival goers who were all too familiar with the challenges of finding transportation to remotely-located music festivals. Together, they merged their skill sets to create a solution to this problem (Wolf organized bus rental transportation among friends in his native Germany, and Kyle had plenty of front end developer experience). While we still work with rideshare events, we've since evolved into North America's fastest growing whole bus marketplace, moving groups of all sizes from Point A to B throughout North America. We're working to improve the future of group travel with charter buses. Essentially, we're aggregating a fleet of many bus operators, and allowing customers to find the best bus rental option for their trip through our platform.
TDE: What are your thoughts on the current pace of digital transformation in your Industry?
Martin Provencher: While we initially got our start in rideshare, we've increasingly seen a more promising opportunity in the whole bus rental market. Bus.com is looking to build on that opportunity and create digital tools that not only help clients plan their bus travel, but that also improves the experience for bus suppliers. In terms of digital transformation, we're looking to become recognized as a key player when it comes to speeding things up as a transformative force in the bus rental industry.
TDE: What do you feel is the one technology trend within your industry that cannot be ignored?
Martin Provencher: Online booking. Online booking is now the standard in hospitality and travel industries, simplifying the client's process of booking. This key feature is impossible to ignore, and we're already giving our customers the option of a bus booking experience that is entirely online. A secondary trend is implementing a digital time log for drivers. Lawmakers are making this new technology mandatory in order to protect the riders. Drivers are restricted in the time they are allowed to drive for a security measure. This new technology which is normally aboard the bus, allows lawmakers to enforce these safety rules, and removes the burden from the driver of providing paper time logs.
TDE: Have you used technology for managing a) field team operations, b) sales/channel management, c) shipment tracking, d) employee engagement, or e) customer retention? What has been your experience?
Martin Provencher: Technology is core to everything we do at Bus.com. From syncing between internal and external stakeholders to collecting information about customer feedback, it's all done digitally. We use tech for everything from handling requests, demand, sales, and operations. Without technology, we simply wouldn't be able to do what we do, which is why we're very conscious of which types of technology we acquire and create. We always ask ourselves – is this what we need to grow and scale? Will it scale with us? Will it help our customer experience?
TDE: How integrated is your customer experience – from sales to operations   to delivery tracking? Do your customers have access to a common portal?
Martin Provencher: Our customer journey is completely digitally integrated. This means that the customer can discover us online, book their trips through our platform, and manage their trip through our interfaces. From acquisition to delivery to reviews to nurturing and tracking, we keep our customers in mind every step of the way. We're constantly adapting to our customer needs and desires by improving our online platforms. We use every customer experience to make our tools better.
TDE: How paperless are your operations? Do you feel any part could be digitized and if yes, which?
Martin Provencher: Extremely. Since our day to day work revolves entirely around technology, we do everything through digital means whenever possible. We're very proud to be a paperless company.
TDE: In the next quarter, which part of your business are you focusing on? Which part of your business can be further optimized using technology?
Martin Provencher: In our industry, it's necessary to improve our technology in order to make our operations more efficient. We are always looking into empowering our users to do more on our platform; from bookings to managing their transportation. This actually enables our customers to understand and leverage the charter bus industry for their needs. We are also automating manual work to increase our level of efficiency, which enables us to focus on adding value to our customers instead of doing mindless tasks. Our internal technology actively improves our daily work flow, which allows us to spend more time with our customers and bettering their customer experience.
TDE: Do you view & use a common management dashboard to check the health of your business?
Martin Provencher: Yes! We routinely use Looker, Google Analytics, Salesforce. We're merging all of our platforms and software into the same database, and using Looker to visualize our data in a comprehensive way. It helps us control the health of our business and permits us to make data-driven decisions at every level of our company.
TDE: How do you keep yourself updated? What are some of the websites or magazines or apps that you subscribe to or read regularly?
Martin Provencher: I usually stay up to date with publications that are more relevant to technology and entrepreneurship, such as Y Combinator, Medium, and other tech blogs. We're looking to reinvent the charter bus market through innovation, so we tend to check out what other innovators in different industries are doing to change the landscape.
TDE: What's your favorite social network – Instagram, Facebook, LinkedIn   or Twitter?
Martin Provencher: There are a few! Mainly Facebook, Reddit, and LinkedIn.
For more DX insights, follow Martin Provencher on LinkedIn.
Related
Our Digital Disruptors