Interview with Matt Moyers, Managing Director at HighTech-Solutions, LLC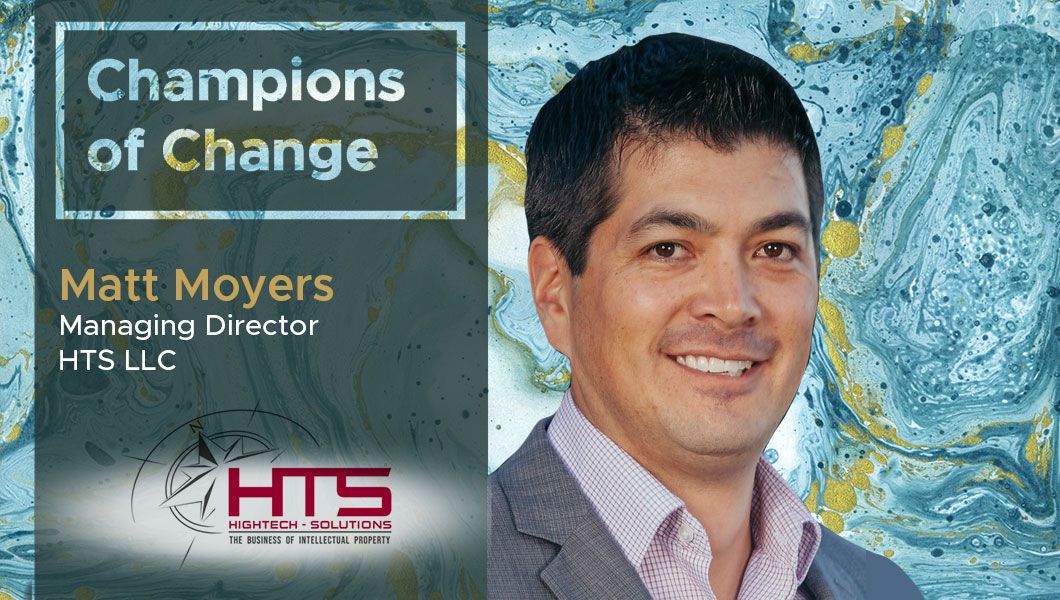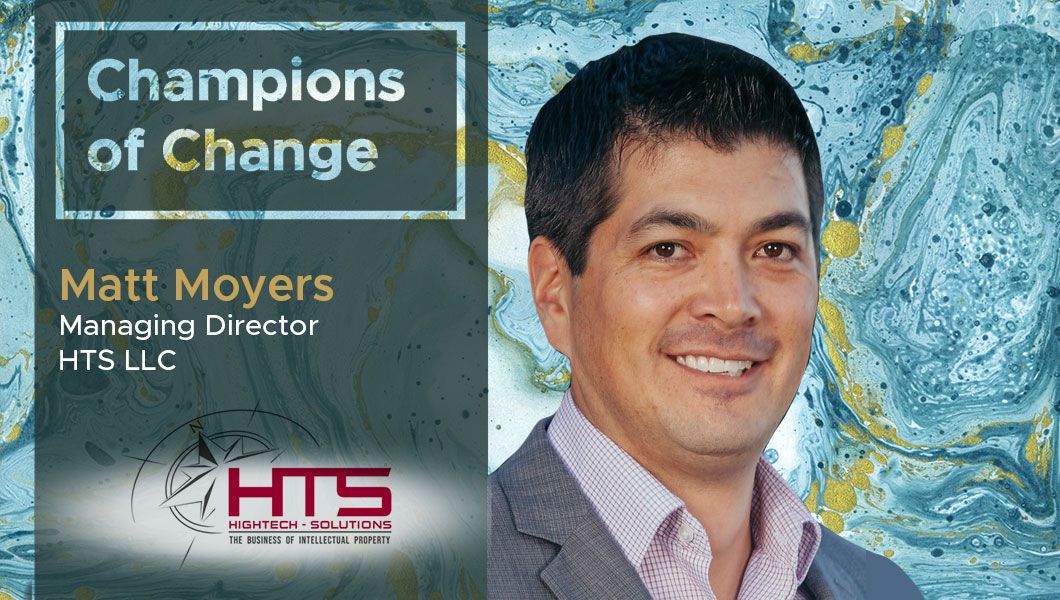 Matt has over 17 years of experience providing transaction support and valuation opinions services for public and private clients. He has served clients in a wide range of industries including, but not limited to electronic consumer devices, semiconductors, automotive, software, cloud, IoT, wireless communications, medical devices, manufacturing processes, industrial products, oil & gas, and automotive. Matt has a Bachelor's of Science in Business Administration with a concentration in finance from Colorado State University
TDE: Thank you so much for taking our questions! Tell us a little about your business and its history?
Matt Moyers: HighTech-Solutions is an intellectual property (IP) consulting firm that specializes in helping companies and inventors understand the market value of their IP and patents. Our team of subject matter experts identifies patents that are utilized in the market place and our financial experts assist with monetizing those assets through a variety of methods such as sale, license, joint venture, capital raise, M&A support, bankruptcy, or litigation.
TDE: What are your thoughts on the current pace of digital transformation in your industry? Do you feel overwhelmed with the prospect of introducing technology solutions to manage & streamline parts of your business?
Matt Moyers: There are literally hundreds of thousands of IP and patents assets throughout the world. I would make this analogy: IP and Patent consulting is on a slow-row boat in a bay while the digital transformation is on speed boats all around us. We watch the fast-moving technology invention and innovation all around us, but the actual process of analyzing patents is esoteric and lacks innovation that directly impacts my day-to-day effort. That said, improving technology solutions within the intellectual property space is a costly endeavor that requires using new technologies like Blockchain, Artificial Intelligence, Data Mining, and Predictive Analytics. In this regard, having a broad external network of similar professionals to partner with is critical to expanding my business.
TDE: What is the one technology trend within your industry that cannot be ignored?
Matt Moyers: It is hard to pick one out of Blockchain, Artificial Intelligence, Data Mining, and Predictive Analytics. However, AI is probably the most important in the short-term given the volume of data that exists within intellectual property, but blockchain is more important in the long-term for contractual and efficiency of monetization purposes.
TDE: What has been the most significant technology integration/implementation so far, at your organization? Why? (could have impacted your employee efficiency, customer satisfaction, profit margins etc.)
Matt Moyers: SaaS platforms for analyzing large data sets of patent information is critical for IP professionals who deal with large volumes of patent portfolios. At HTS, we use SaaS systems like Acclaim IP, Innography, and Thomson Patents. Many other market players have been developing similar types of SaaS systems, but none have distinguished itself as significantly better than the other. A clear market leader (or leaders) have still yet to emerge. That said, HTS is also highly reliant on less efficient systems like Microsoft Office and Google Drive. As a small business, we need to be selective about technology we adopt and sometimes the older, but known technology allows for a routine and process to be followed across the firm.
TDE: Do you have a dedicated in-house IT team? What are some of the challenges your IT team and employees faced before, during and after bringing in this solution? How did you resolve them?
Matt Moyers: No, HTS outsources its IT for the most part. This presents challenges in that the team must resolve issues by working around challenges.
TDE: What's the internal technology challenge your organization aims to resolve in the immediate future? (could be internal workflow/workforce automation or having internal operations such as CRM, HR, Inventory powered by front end mobile apps)
Matt Moyers: CRM is the most immediate issue we face. Executing on projects for our clients is something we do very well at, but keeping a pipeline of opportunities is the challenge. Further, a CRM that flows through to managing project execution would be very helpful, but we have a hard time justifying the high cost of those types of SaaS services. It would eat into our margin too much or it would force us to raise our pricing beyond what our customers would be willing to pay. Accordingly, we stick to spreadsheets and email. This is part of the "work around" I spoke about earlier.
TDE: From an external viewpoint are you considering using mobility solutions/mobile apps to promote/sell your products online, or to promote/sell your products to your dealers and allow them to order online?
Matt Moyers: No, our services do not fit that model.
TDE: How do you keep yourself updated? What are some of the websites or magazines or apps that you subscribe to or read regularly?
Matt Moyers: The Intellectual Asset Management (IAM) media group does a fantastic job of reporting on industry news relevant to patents and IP. They also run numerous conferences and networking events. Other industry groups, such as the Licensing
TDE: What's your favorite social network – Instagram, Facebook, LinkedIn or Twitter?
Matt Moyers: LinkedIn and Twitter are essential to HTS's business for both networking and information purposes. LinkedIn helps to foster a broader networks, while Twitter provides the latest information from within that network. Facebook and Instagram are of no help to our business.
For more DX insights follow Matt Moyers on LinkedIn
Related
Our Digital Disruptors