Interview with Matt Toner, CEO at Biba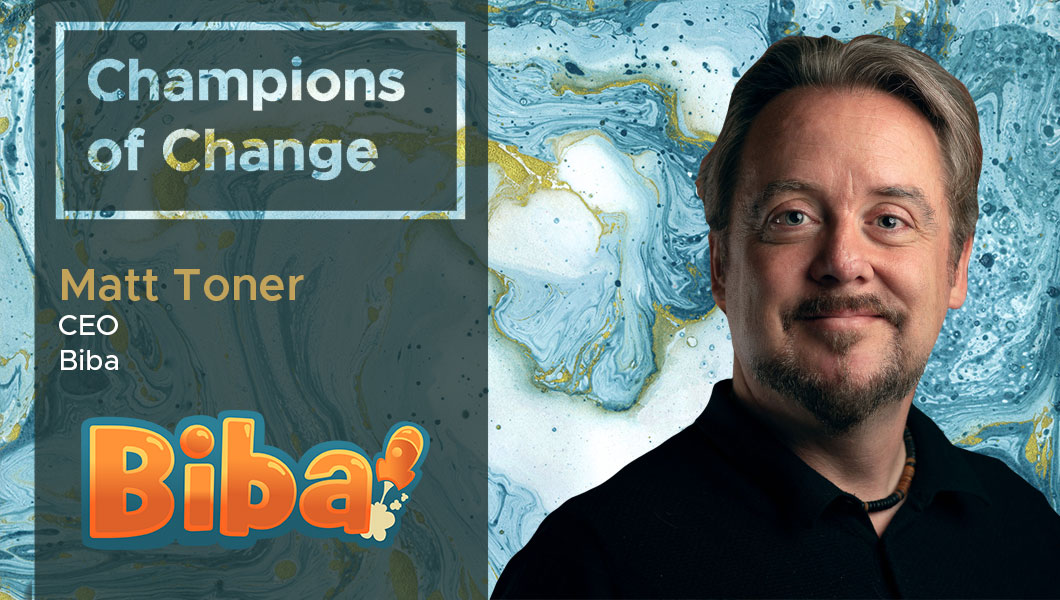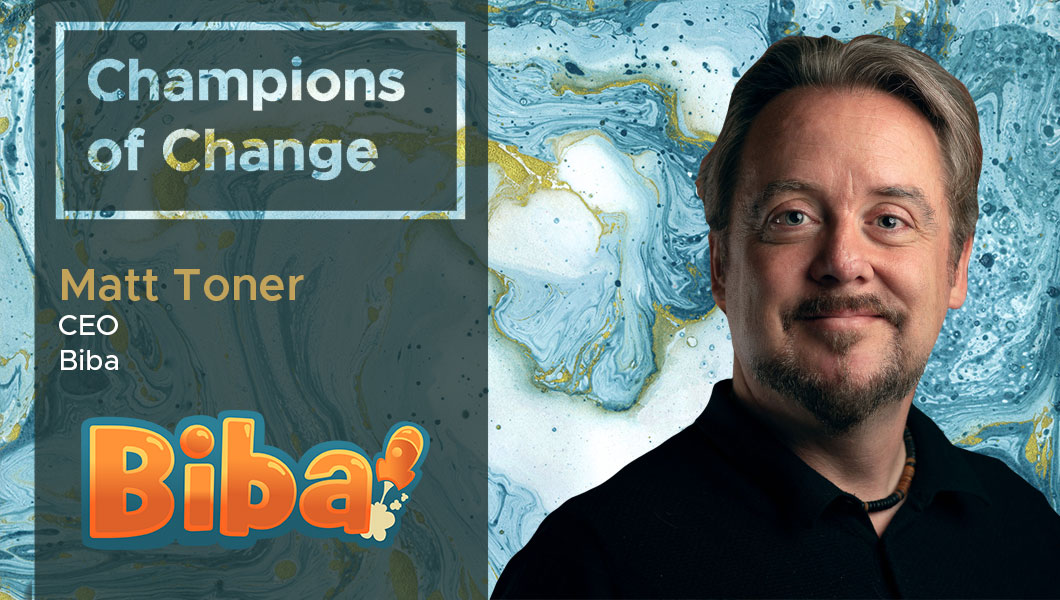 Throughout his career, Matt Toner has built businesses that specialize in the design of ground-breaking video games and new models for player engagement. He is also involved in the production of innovative products ranging from data-driven audience applications to location-based consumer intelligence. As CEO of Biba, Matt is responsible for investor relations, business development, strategic partnerships, and product oversight
TDE: Thank you so much for taking our questions! Tell us a little about your business and its history?
Matt Toner: Biba is re-inventing the playground experience using not much more than the smartphone already found in every caregiver's pocketbook or purse. Our apps leverage kids' love of touchscreens in order to get them off the couch and back outside for imaginative, inclusive, physical, and digital play. It's a healthy second screen option that has attracted the interest of iconic, family-friendly brands like Hotel Transylvania and the Teletubbies. Currently, we have fitted more than 3,800 playground sites around the world with Biba's smart playground system. We also send out monthly data insights to the 1,000+ communities that host these sites, places as far-flung as Santiago, Singapore, St. Louis and St. John's. As a result, we were just named by Fast Company magazine as one of the Most Innovative Companies in the world.
TDE: What are your thoughts on the current pace of digital transformation in your industry? 
Matt Toner: We exist at the intersection of three different industries – mobile games, smart cities, and playground manufacturing – so we have to move between three different perceptions:
1/ From a gaming perspective, digital transformation is evolving at lightning speed. Pokemon Go put location-based, AR-infused mobile games on the map and there are more innovations coming. It's an exciting place for us to be.
2/ On the other hand, digital transformation for the traditional playground has been almost non-existent to date. In some ways, they have been the last bastion of a non-digital experience. if you look at a photo of a playground from 100 years ago and one from last week, there are few significant differences. But that's changing because kids are changing, so we're in the right place at the right time.
3/ Somewhere between the two is the smart city movement. Over the past few years, there is an increasing imperative for cities to become data-centric and this is beginning to impact their operations in a profound way.  Our gameplay produces actionable insights around playground usage, which can be crucial in making key planning decisions around recreational expenditures.
TDE: What do you feel is the one technology trend within your industry that cannot be ignored?
Matt Toner: We've all read the research which shows children are sacrificing outdoor play time for screen time, and we also know from personal experience just how difficult it can be to enforce any kind of parental control over touchscreen devices. Biba is an elegant way to "judo" that fixation into active, outdoor co-play with parents. We are also aware that this approach to family time might not be for everyone, but for those families struggling to find a healthy balance, our mobile games and Biba-enabled playgrounds make it a little easier.
TDE: Have you used technology for managing a) field team operations, b) sales/channel management, c) shipment tracking, d) employee engagement, or e) customer retention? What has been your experience?
Matt Toner: The technology products used most at Biba are through our game development and tech teams. We conduct a lot of our work with Adobe Creative Cloud, Honeybadger, Honeycomb, Unity, Fork, Jenkins, and Visual Studio Code. For general office operations, we are fans of Google GSuite for email and drive services, Harvest for web-based time tracking, and of course Slack for team communication and collaboration.
TDE: How integrated is your customer experience- from sales to operations to delivery tracking? Do your customers have access to a common portal?
Matt Toner: Because of the business we are in, getting started with a Biba app is as simple as taking the smartphone every parent has out of their pockets or purses, searching Biba, and downloading our  app. As soon as that is done, users are ready to go. Our apps are available for all platforms and makes/models of smartphone and are free-to-play.
TDE: How paperless are your operations? Do you feel any part could be digitized and if yes, which
Matt Toner: We are a pretty paperless organization, and we do have a love of whiteboards.
TDE: In the next quarter which part of your business are you focusing on? Which part of your business can be further optimized using technology?
Matt Toner: Our primary focus will always be to keep enhancing family play experiences in public play spaces. We aim to provide children and caretakers a healthy way to engage with screens while getting outside and active, playing together. Biba will also focus on the opportunity our data brings to smart cities strategies. Our data offers new insights around what happens on a city's playground – insights that can help defend budgets, direct funds for maintenance and inform critical decisions around playground upgrades and public event organization.
TDE: How do you keep yourself updated? What are some of the websites or magazines or apps that you subscribe to or read regularly?  
Matt Toner: We stay connected to the local tech, AR/VR and startup markets, particularly in Vancouver through various associations, events and publications in the space. Vancouver is a hotbed for tech and there are a lot of innovative solutions coming from here. We learn through our community. The National Recreation and Parks Association is also a great resource for our team as the go-to outlet for what we need to know in the playground industry.
TDE: What's your favorite social network – Instagram, Facebook, LinkedIn or Twitter?
Matt Toner: For business, Twitter. It's where everyone in the tech world hangs out and it's a great place for us to connect with our app and playground users. Twitter cuts through the noise that seems to be clogging Facebook these days.
For more DX insights follow Matt Toner on LinkedIn and Twitter
Related
Our Digital Disruptors